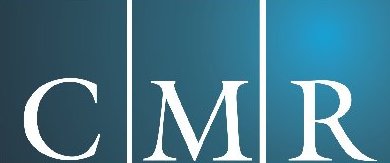 BUSINESS NEWSLETTER
A continuing series of interesting business articles and tips - scroll down - latest at top
Acknowledgements to contributors at bottom of page
NEXT ARTICLE
Does our tax system stop enterprise growing?
Nine out of 10 small businesses believe they need an effective voice within HMRC to ensure their progress is not constrained by the bureaucracy of the UK's tax regime, research by PwC suggests
Post Date: 16/10/2007
---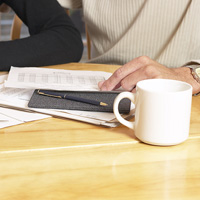 The UK's over-complicated tax system is stifling companies from expanding, research from Pricewaterhouse Coopers (PwC) suggests.
The survey of private enterprises revealed that only a quarter (27%) of smaller firms felt the current tax system was supportive of their needs, contrasting with 45% of larger organisations, while nine out of 10 small firms felt they needed an effective voice representing their interests within HMRC.
On average, 35% of business owners saw the UK tax regime as encouraging for enterprise, although this had increased from 21% 12 months ago.
The study also revealed that almost half (49%) of companies want the tax system to be simplified to lighten the compliance and administrative burden on private enterprises, while overall use of tax incentives remains low, at 14% compared to 11% a year ago.

There is still a negative perception of the UK tax system, and its support for enterprise, and that significant improvements are needed. This must be addressed if we are to create a true enterprise economy

"It is promising to see a more positive view coming from UK privately-owned companies," said Kevin Nicholson, UK head of entrepreneurs and private companies at PwC.
"However, these messages must be balanced against findings that suggest there is still a negative perception of the UK tax system, and its support for enterprise, and that significant improvements are needed. This must be addressed if we are to create a true enterprise economy," he added.
The survey also revealed that almost three-quarters (69%) of firms saw themselves as 'mature', suggesting there is only a limited amount of companies that are actively looking to expand.
"If the tax system is not changing behaviour or positively influencing enterprise – particularly among small business – should investment be focused on simplification instead?" asked Nicholson.
"However, it is important to recognise that this would come at a cost to some. For example, simplifying the system by eliminating some reliefs would reduce the administrative and compliance burden for many small businesses. In contrast, larger businesses could be disadvantaged because the findings suggest they are more likely to use those incentives and reliefs," he added.
NEXT ARTICLE
Expert panel
We asked Tenon's Michaela Johns, Alan Moody from Mamut, John Crawford of The VAT Consultancy and MYOB's Simon Smith how small companies can turn accounting from a hassle to a business benefit
Post Date: 14/08/2007
---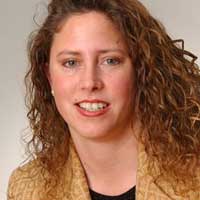 Michaela Johns, director of business services, Tenon Outsourcing
Accounting for the running of your business is not a chore necessitated only by the possibility of a visit from the taxman. It is the only way to see where your business currently stands, to locate and conquer hurdles impeding year-on-year growth, and to achieve peace of mind that there is method behind the day-to-day madness of running a small business.

There's a selection of questions you need to ask yourself to decipher whether or not your accounting is running smoothly and helping you hit targets.

Does the management information you receive enable you to make informed decisions or do you find yourself second-guessing?

Are you able to identify niggles like bad debts on your weekly or monthly reports before they become a real concern?

Do you receive regular financial information in a format that you fully understand and trust?

If your answer to these questions is in the negative, you are managing your business in the dark and are also restricting the chance of successful growth.

So, where do you start if you do not think that your regular accounting is enabling you and your business to succeed?

Every business needs regular accounts. Professional help may be required to undertake an initial assessment of your business so that you can implement systems that allow you to stay in control of your finances. Once the systems are up and running, regular checks on profits and losses and regular cashflow of the business will help you maintain a clear picture of how your business is doing.

Accounting can seem like an overwhelming task for a small business and it can distract great minds from the kind of work at which they are best. One option that has benefited a lot of businesses in the UK is outsourcing their finance function to a team of trained business advisors.

Delegating functions to a professional team of accountants with more resources and increased support allows business owners to focus on their core business, resting assured that their back office is running smoothly.

It also allows you to move more comfortably through peaks and troughs. If your business has seasonal surges, then the resource is always available when things get busy without you having to employ more staff.

Outsourcing to a suitable provider gives you access to the most up-to-date technology and best practice advice. There are a number of software packages that can help you keep track of your accounts. The scale of your business and the speed at which your business is growing will dictate whether you just need a health check or if you need more permanent solution. Once you're on top, it's much less difficult to stay there but, if you are buried beneath accounting madness, you need to ask for some help.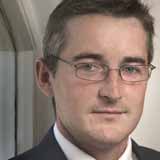 Alan Moody, UK managing director, Mamut Software

It's no secret that having an effective accounting system is essential to maintaining a successful business but financial management can prove to be a frustrating, daunting task for many small businesses. While technology and accounting are both areas that can often prove particularly challenging to smaller companies, technology really can make accounting simple and 'hassle-free'.

Until recently, there was very little technology could do to help. Most accounting packages were designed – and priced – for large enterprises, leaving small businesses to create piecemeal solutions from applications not designed for accounting, or to manually track everything from invoices to customer payments and supplier tracking.

Fortunately, times have changed. Products and programmes can now be tailored for the specific needs of smaller companies, and there is no reason why smaller businesses can't compete with the big players. The same technology that has long been available to bigger enterprises is now available to smaller companies but at a price proportionate to their size.

Just because you're buying a lower-cost package doesn't mean that you have to settle for second best. When you evaluate what programme to buy, make sure it:


Enables you to get a 360-degree view of your business, tracking sales, products and finances from supplier to customer
Manages all aspects of your accounting needs, including the creation of reports, management of financials and payment tracking on one system
Fits with the way you already work, integrating with your existing systems for contact management and business planning
Choose a solution that fits the needs of your business right now, as most companies have bolt-on products available that will allow you to scale it up later if needed. Accounting programmes now available enable you to do everything from identifying late payers and targeting them immediately so you don't spend precious time chasing them, to viewing cashflow trends and modelling future revenue streams. These solutions will enable you to take a more holistic view of your business, allowing you to look not just at financial output but also at trends, key customers and new business opportunities.

Adopting a new accounting solution may seem like an overwhelming task, but moving away from the paper trail to an electronic system delivers massive benefits to small businesses. Most importantly, it will free up your time allowing you to focus on the things that matter most to your company. The key to implementing a new accounting solution is to choose a programme that is right for you, your business and operation model.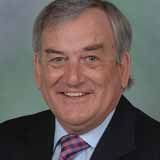 John Crawford, The VAT Consultancy
VAT accounting can be straightforward, but businesses need to be aware of some important rules that affect them and the methods by which they can manage their VAT liabilities more efficiently.


The quarterly or monthly VAT return includes a formal written declaration that the information given is true and complete. Deliberate, and in some circumstances innocent, errors can give rise to penalties and interest charges. Ensure your VAT return is accurate to the best of your knowledge and belief. If you are in doubt speak to your accountant or HM Revenue and Customs.
It is imperative that your VAT return is received by H.M Revenue and Customs by the due date (normally by the end of the month following the period covered by the return). Failure, even by one day to get your return in on time and pay the liability on it will bring you within the scope of default surcharges. These can rise to 15% of the VAT liability on an individual return and should be avoided if at all possible.
Businesses whose turnover does not exceed £660,000 can account for VAT using cash accounting. This means that they are not required to pay over the VAT on sales until such time as the customer pays, however, they cannot reclaim the VAT on purchases until such time as the supplier is paid. This scheme will be of benefit to businesses who suffer with late-paying customers.
Retailers account for VAT on their takings but are entitled to reclaim the VAT on purchases, regardless of whether they have paid their supplier or not.
Annual accounting can be used by businesses with a turnover of less than £1,350,000. This scheme allows businesses to submit only one VAT return per year and make monthly or quarterly payments which smoothes out cashflow.
HM Revenue has also introduced a flat rate scheme for businesses with a turnover of less than £150,000. This scheme can really reduce business administration, but needs to be considered carefully as it can result in additional VAT liability for the unwary. The scheme works by applying a flat rate percentage to a business's total tax inclusive income, which is lower than the standard rate of VAT. Input VAT on purchases can however not normally be recovered.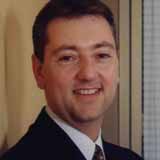 Simon Smith, general manager, MYOB UK
If your business sends out invoices created using a word processor, or even manually, and then tracks who owes you money in a spreadsheet, there is a better way!

You may think that your spreadsheet is fine, and for some businesses it will be, but for many others having better tracking and reporting will enable them to run their business more efficiently. By using the right tool for the job, you reduce your chances of making calculation errors on invoices, not following up on customers who owe you money or not billing customers for work you have done.

I recall the story of a lady running a chain of chip shops – very successful ones – who used spreadsheets to manage the finances of her business. She thought there was really no need to automate things any further and was happy with what she was doing.

As the conversation progressed, she began explaining how she entered all her takings into the spreadsheet, but went on to say that it would be nice to be able to compare takings this year against last. She proceeded to describe all the things she did and was really describing what accounting software could do for her in a lot less time.

When you think of accounting software as just a database to store your business finance information, you can start to see that by putting the information in once, you are able to slice and dice it however you want. You can get the information you need to run your business and also produce things such as VAT returns quickly and easily because all the information is in there ready for the reports to be run.

A common objection is that small businesses don't have the time to put accounting software into their business. The reality is that it will involve some time and cost to set things up, but it is an investment in the future of your business and the time-saving benefits will come as you use the software for routine tasks further down the track.

Studies have shown that getting into a regular pattern of keeping the books up-to-date can increase your chances of business success. So don't get left behind, take control of your finances and spend more time minding your own business.

NEXT ARTICLE
Why you must check foreign payments
More than one in three small businesses has lost money as a result of errors in international banking transactions, research suggests, costing the small business community £100m a year
Post Date: 30/10/2007
---

The knock-on effects of things going wrong can be crippling for a small business and go beyond a financial impact as reputations and business relationships can also suffer

Small business owners should check international banking transactions for errors after research revealed that more than a third (36%) have experienced problems.
The study by Travelex found that despite the fact that more than half of such errors are the fault of the banks, 17% of companies have been charged extra fees to rectify the problem.
These costs and the loss of man-hours chasing up such mistakes costs the average small business £400 a year, the study claims, and mean the small business community as a whole loses £100m annually.
"The demand for international business payment services is growing by 8% year-on-year," said Tony Wilson, director of Travelex's global business payments division. "With an increasing number of the UK's small to medium-sized businesses engaging in trade with their foreign counterparts, these figures illustrate just how often payments go astray, and the subsequent cost of putting things right.
According to the study, the top five most common mistakes are banks taking deductions on fees without the clients' knowledge; incorrect account names; human error; bank delays; and unsophisticated local banking networks in certain countries.
"We would urge any business involved with international transactions to think carefully about how they go about sending money abroad and, importantly, who they use to facilitate the payments," added Wilson.
"The knock-on effects of things going wrong can be crippling for a small business and go beyond a financial impact as reputations and business relationships can also suffer."

The survey also revealed that in two-thirds of cases the error was spotted by the customer rather than the bank.
NEXT ARTICLE
Are you planning for finance?
The team at Platinum Business Services introduce the Access for Finance programme
Post Date: 25/09/2007
---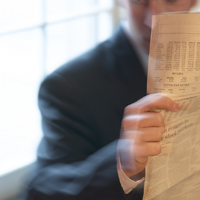 Have you ever heard (or said) the following:

"…we have gotten as far as we can and now we need support from our bank – but they are refusing to back us…"

"… the bank only wants to support us when we do not need them…"

"… the government says the small firm loan guarantee scheme (SFLG) is meant for small businesses like us; but our bank is still refusing to use this…"

Why plan?
In our experience, a delay in planning (or failure to plan at all) holds back many of the businesses that report difficulties in obtaining the finance they require at the time requested.

Developing a timely business plan gives you:

A clear view of how your business is performing currently AND how your ideas and plans for the future will impact upon skills, resources and cash flow within the business
Allows you to communicate your goals and objectives to your team and should also help you build performance targets for key team members
A basis for understanding future finance requirements and determining the most appropriate ways of satisfying these
A tool for demonstrating business' potential and strengths to external funding providers

Other advantages include:

Opportunities to utilise government grants – few government grants would back a project that has already commenced
Design most appropriate funding structure – in many cases the best deal can be obtained by taking into account how funds will be expended and future funding requirements

One recipe for disaster is to outsource the development of your business plan completely to advisors – you and your team know your business strengths, weaknesses, the people (and what they are capable of), and your vision

Do you need external help with your planning process?
One recipe for disaster is to outsource the development of your business plan completely to advisors – you and your team know your business strengths, weaknesses, the people (and what they are capable of), and your vision.
A good advisor will work with you and your team to:

Draw out information about your vision and goals in a structured manner
Provide objective insight as to where your current (or new) markets might be heading
Analyse the competition and giving you feedback as to how you compare
Get information about what really works within your business (i.e. the bits the team would not normally tell you about…)
Design the right funding structure for your requirements
Provide introductions to the most relevant finance providers and negotiating the best deal on your behalf

What is Access to Finance?
Access to Finance is a new programme introduced by The London Development Agency (LDA) – targeted and small and medium sized businesses based in the London region that expect to have an external finance requirement within the next 18 months.

The programme significantly subsidises the cost of professional advice aimed at helping you raise finance. Platinum Business Services have been appointed by the LDA as an accredited provider to provide this support across London.

NEXT ARTICLE
What the credit crisis means for you
Business groups warn that a more cautious approach from banks could restrict small companies' access to finance, hit them with higher repayment costs and stifle entrepreneurism
Post Date: 10/09/2007
---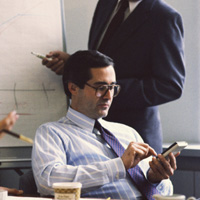 Smaller companies face tough times as a direct result of the credit chaos affecting the world's largest banks, business groups have warned.
The Federation of Small Businesses admitted companies could be put out of business by banks imposing rates of interest on business loans that were last seen in the 1980s in a bid to claw back money lost to bad debt, or refusing to lend money altogether.
"On a scale of one to 10, with 10 being blind panic, we are at a seven at the moment," a spokesperson for the FSB told The Telegraph. "It could get worse."
The organisation claims some of its members are already facing interest rates of 10.75% a year as interbank lending rates have increased to 6.9%. This is in spite of the decision not to raise interest rates.
"We have still got a huge fallout from flooding and this on top is going to make it extraordinarily difficult," warned Mike Cherry, financial affairs chairman of the FSB.

It is the last thing small businesses need. They need banks to be more supportive. We would not be surprised to hear of more business failures with this double whammy

"It is the last thing small businesses need. They need banks to be more supportive. We would not be surprised to hear of more business failures with this double whammy."
Cherry warned that entrepreneurs wanting to start businesses would also be hit by the crisis. "The big problem we are going to find is that the amount of money available to small businesses is going to be less," he said. "The goalposts are being moved much tighter by the banks."
The British Chambers of Commerce expressed fears that the credit tightening could also hit large companies which in turn would impact smaller suppliers.
"The concern to date is that large companies are going to find it harder and more expensive to borrow," he said.
"If the big business is finding it more difficult to borrow, then clearly, investment decisions they make will be either slowed down or cut back. That will undoubtedly have an impact on smaller companies. Quite clearly we are in for a very bumpy ride," he added.
NEXT ARTICLE
When did you last review your bank?
The decision to remove restrictions imposed on the big four banks in 2002 has provoked a mixed reaction in the small business community. But small businesses that shop around for better deals will benefit
Post Date: 04/09/2007
---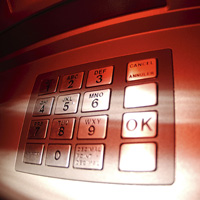 Small businesses are being urged to shop around for the best banking deals after the recent Competition Commission decision to lift price controls that established a minimum quality of service from the big four banks.
The Forum of Private Business said it did not support the idea of imposing restrictions on the four largest banks but urged small companies to look into the possibility of switching bank or negotiate with their current provider for a better deal.
"It's inconsistent for business groups that campaign against regulation and believe in competition to support price controls," said Matt Hardman, FPB campaigns manager.
"Our aim is to make competition work and encourage smaller businesses to negotiate with their banks, shop around for the best service, and change banks if they are not satisfied."
But The Federation of Small Businesses condemned the decision to overhaul undertakings made with Barclays, Lloyds TSB, HSBC and the Royal Bank of Scotland in 2002, under which banks pledged to pay interest on accounts in credit or provide free banking to small business clients.

Our aim is to make competition work and encourage smaller businesses to negotiate with their banks, shop around for the best service, and change banks if they are not satisfied

"We are utterly bewildered by the Competition Commission's provisional decision in this case," said Mike Cherry, FSB financial affairs chairman. "It flies in the face of all the evidence we have given and completely contradicts the experience of thousands of our members.
"Despite their promises to the contrary, there has been a worrying lack of transparency from the banks about the services they offer to small businesses," he added. "We have provided concrete evidence that the big four banks are not complying with the undertakings they signed up to in 2002 and the Competition Commission appears to have completely ignored it."
A FPB report published last year revealed a general improvement in the banking industry's services for small businesses as well as a greater willingness on the part of small firms to switch providers.
NEXT ARTICLE
Could you cope without key customers?
Companies are finally waking up to the threat IT outages and other unforeseen events could have. But there are still many areas in which they are woefully under-prepared, the Grant Thornton International Business Report claims
Post Date: 25/09/2007
---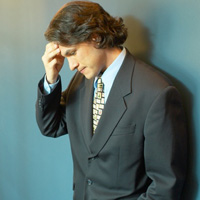 UK companies have woken up to the need to put measures in place to protect their core business processes but still have huge gaps in other areas of business continuity planning.
According to Grant Thornton's International Business Report, 77% of companies in the UK now have documentation in place to deal with disaster recovery and a major IT failure, comparing favourably with an EU average of 57% and 63% respectively.
The vast majority of businesses (81%) have procedures in place to deal with a breach in the security of their electronic information, while 80% could cope with privacy of information issues and 73% with the loss or destruction of property.
"Risk management should be an integral part of every firm's strategic management, so it is encouraging to see so many UK businesses appearing to take the issue seriously," said Alysoun Stewart, head of Grant Thornton's Strategic Services Group.

While not as high profile or dramatic as some events, the sudden or unexpected loss of key personnel or a supplier can have a devastating impact on a business

"Identifying fundamental risks and taking steps to prepare for them is essential for minimising the impact of a disaster, which is key to the continuity of privately held businesses."
Yet only 26% of businesses have formal procedures in place to deal with an event that threatens their reputation or portrayal in the media while just 32% and 34% respectively are equipped to deal with the loss of a key supplier and customer.
"It is worrying that UK businesses appear to be overlooking these fundamental business risk areas," added Stewart. "While not as high profile or dramatic as some events, the sudden or unexpected loss of key personnel or a supplier can have a devastating impact on a business."
The report also revealed that only just over half (53%) of companies have a formal succession planning mechanism in place. "Exiting from your company is one of the most important decision a business owner can make and should take years of careful planning," claimed Stewart.
"Business owners who fail to recognise the importance of such preparation risk putting the successful continuation of their businesses in jeopardy," she added.
NEXT ARTICLE
Expert panel
We asked Carolyn Williams from the Institute of Risk Management, Russell Scanlan's Andrew Jenkins and Doug Barnett of Axa Insurance what the main considerations are for small business owners in the field of risk management
Post Date: 25/09/2007
---

Carolyn Williams, development manager, Institute of Risk Management
Half of all start-up businesses in the UK succeed and prosper. The other side of the coin is that half do not. Risk management is about applying a systematic approach to identifying and addressing all those factors that could either stop you achieving your objectives or, on the positive side, open up profitable opportunities.
Many owner/managers are already managing their risks automatically, as part of their obsession for their business which fills their waking hours. They are constantly thinking of what might derail their plans and taking steps to ensure it doesn't happen.
However, all businesses will reach a point at which a more systematic approach is needed. Businesses need to be able to explain their risks and how they are being addressed to their banks, investors, insurers and, increasingly, to customers. Within a growing company as well, there is a need for understanding, communication and documentation of risk, to ensure that all staff, not just the boss, are aware of the importance of risk and can contribute to the process.
A typical risk management process would include the following:
Start with your business objectives: what are you trying to achieve?
Take a methodical look at everything that might stop you achieving those objectives (risks). At the same time don't forget to include those things that could occur that would actually help you exceed your expectations (opportunities)
Determine the relative priority of the risks/opportunities you have identified by thinking about the probability of each occurring and the impact it would have on your business if it did
Think about the controls you already have in place (e.g. an insurance programme or IT security measures). How robust are they, and how far do they go to cover the risks you have identified?
Decide what action you are going to take in respect of each risk. This will include insurance but could equally include actions such as producing a business continuity plan or a succession plan or identifying alternative suppliers. Remember that even if you have insurance in place there will be a time lag between claim and payout
Produce a plan for implementing, monitoring and review and ensure everyone in the business is aware of what they need to do and why
NEXT ARTICLE
Jacqueline Gold: Staff loyalty
Not everything a small business does should be judged by how much money it brings in. Building up a loyal and hard-working team can be even more beneficial
Post Date: 04/10/2007
---
I've always felt that when it comes to the game of life and we reach the pearly gates and start totting up the scores, it's not the person with the most money but the one with the best stories that wins.

The thing I love about Ann Summers is that there's never a dull moment; just ask anyone who works here and we'll always have a new anecdote to share. The last few weeks give you a pretty good idea of what I mean: one day I was speaking at the IOD conference at the Albert Hall (and, yes, I still get nervous); the next I was doing the charity Moonwalk marathon with a team from Ann Summers dressed in one of our bras.

We've also been busy making headlines around the world. First came the revelation that one of our new toys was threatening Cyprus's national security. Apparently the remote control signal that operates our 'Love Bug' uses a radio frequency shared by the Cypriot military, so the product is banned over there. I'm not sure whether they were peace protestors, libertarians or just enthusiasts for the products we sell but they came to our defence in the local media and a campaign began to make love not war.

Next came a story about Apple, our new 'iGasm' product and the ad we ran to promote it. This story has now been told on just about every computer-related magazine, website and blog around the globe, as well as in major tabloids on both sides of the Atlantic. The problem arose when we created a window poster to promote the iGasm that parodied one of Apple's ads, to which their legal team took a rather dim view. The good news is that despite this killing our ad campaign, the resultant PR has seen us make lots of new friends in America.

Courting a little controversy, making a little mischief and having fun is part and parcel of a company culture that encourages staff to challenge the norm, make decisions quickly and act like entrepreneurs.


'Courting a little controversy, making a little mischief and having lots of fun is part and parcel of a company culture that encourages staff to challenge the norm, make decisions quickly and act like entrepreneurs'


This is a lot easier to do in small firms when everyone knows everybody else and personal relationships and trust are strong. The tricky bit happens when your business grows to a size where it's not possible for everyone to know each other personally.
At this point most companies typically resort to formalising the fun in an HR document that sets the parameters of what's expected and what's not. The problem is that these documents tend to focus on the things you can't do more than the things you can, which makes the company appear very dull indeed. And because these tomes tend to come from HR, it makes them sound dull too, which is very unfair.

Expenses are a typical example of one of these policies. A senior executive at one company I know once told me that six people were involved in the sign-off procedure for expenses. Rather radically, and not without protest from some in the finance department, they decided that everyone would sign off their own expenses. The doubters felt this would give carte blanche to the chancers and cheats. The outcome? Nothing changed. Expenses claimed remained the same and five people could devote their time to growing the business.

In most instances, the instincts of your staff will be profitable ones but even if they're not, as long as they're constantly pushing the boundaries, you'll end up with a great tale to tell and you'll have created a culture where everyone loves working.
NEXT ARTICLE
BFA names top franchisees
The British Franchise Association revealed the winners of the franchisee of the year awards at a presentation in Birmingham's International Convention Centre
Post Date: 09/10/2007
---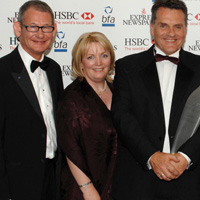 The British Franchise Association franchisee of the year award has been won by an entrepreneur who gave up running his own vegetable business to launch a franchise specialising in property lettings.
Terry Lucking (pictured, right) took first place and a cheque from HSBC for £5,000 at an awards ceremony in Birmingham's International Convention Centre.
Lucking has run the Peterborough franchise of property lettings and management specialist Belvoir for eight years, during which time it has become one of the most successful businesses in the franchise network.

The franchise sector is home to some of the UK's most successful brands. These brands have been built on the foundation of a franchisor driven to build and support a network and franchisees who are committed to developing their own business

Lucking won the award after creating a series of initiatives with his franchisor to develop greater value for money for customers while keeping the business ahead of the competition. These included using feedback forms, encouraging customers to grade the level of service received and answering all suggestions and criticisms personally.
"Judging these awards is always a difficult task but we felt that Terry showed determination and commitment to building a successful business," said Cathryn Hayes (pictured, middle), head of franchising for HSBC Bank.
"This is a franchisee who truly understands that without the customer, there is no business. It's a strategy that has seen a whole raft of innovation and inspired initiatives flow into the business.
"Indeed, so successful have these been that many of Terry's ground breaking ideas have quite rightly been adopted through the Belvoir network," she added.
McDonald's franchisee Atul Pathak, who opened his first store four years ago, was awarded second prize and a cheque for £3,000 while David Amos, of the Pitman Training franchise in Bishop's Stortford, won third prize and a £2,000 cheque.
"The franchise sector is home to some of the UK's most successful brands," said Brian Smart (pictured, left), director general of the BFA. "These brands have been built on the foundation of a franchisor driven to build and support a network and franchisees who are committed to developing their own business.
"The awards recognise the very best franchisees and how their focus and drive, when supplemented by the support of a franchisor, results in the growth of a sustainable, and profitable business."
NEXT ARTICLE
How to combat staff stress
Allowing office stress levels to soar can cause higher absence rates, greater staff turnover and falling productivity. To mark National Stress Awareness Day, Ceridian provides top tips on how to keep your staff's stress down to a minimum
Post Date: 05/11/2007
---

The cost of stressed out staff to small businesses can be huge, with higher levels of absence and staff turnover and lower levels of productivity all likely outcomes.

To mark National Stress Awareness Day, HR services company Ceridian has revealed the top 10 list of employee gripes, which may sound trivial but are anything but that if they contribute to office stress.

Top of the list is colleagues avoiding doing their fair share of work, followed by arguing in work places, gossiping and complaining. Other gripes include hijacking meetings with personal agendas, taking excessive tea, cigarette or toilet breaks and swearing.

"Irritating habits may be funny when portrayed in sitcoms like The Office but in real life they're no joke," says Doug Sawers, managing director of Ceridian. "Employers should be on the lookout for annoying behaviours that stress out fellow workers. Stressful and disruptive behaviour can affect office morale, productivity and, as a result, the bottom line."

Employers should be on the lookout for annoying behaviours that stress out fellow workers. Stressful and disruptive behaviour can affect office morale, productivity and, as a result, the bottom line

Croner offers the following tips on how your staff can prevent stress levels getting too high:
Set aside time for project work. Ignore or turn off your email alert and divert your phone when working on important tasks so you can focus on the project at hand. Multi-tasking can make us less productive and it may be helpful to set aside time for focused effort each day
Revisit timelines. Assess whether your timelines are realistic. Working toward deadlines you cannot meet is self-defeating. Re-adjust the timeline when necessary
Talk about it. Communicate concerns to your co-workers and suggest ideas for how to improve your situation. Ask for help with tasks that are easily delegated such as research, follow-up calls and other basic tasks
Set boundaries. Find the appropriate balance between life and work. With 24/7 access to mobile phones, email and PDAs, many modern workers need to be reminded to stop working after business hours or to fully recharge themselves during holiday periods. Time away from work will make you a more productive worker during normal office hours
Eat lunch. Enjoy healthy food at lunchtime, each day. Instead of working through lunch, take the time to eat and enjoy a few minutes away from your work. Sit and talk with colleagues or take a quick walk
Pay attention to posture. When you find yourself in a tense meeting, pay attention to your shoulders and arms. Are they tense? Try sitting with your palms face up on your lap. This pose naturally relaxes your shoulders and relieves neck tension. When sitting at your desk, are you hunched over? Sit up and make sure your workstation is suitable
Stretch, breathe and find perspective. It sounds simple, but moving your muscles and deeply filling your lungs several times a day can help you instantly lower tension and stress. Take time on a regular basis to reconnect with your body, recognise stress as it escalates, and look at the big picture. When you take time to reflect on your current state of affairs, you may often find that it's not so bad after all
NEXT ARTICLE
How to beat the winter blues
Employers should implement 'winter warming' initiatives to boost productivity and staff morale during the winter months. Croner offers some top tips
Post Date: 30/10/2007
---
Employers should look to implement 'winter warming' initiatives to counter a lull in staff productivity in the winter months, according to consultancy Croner.
Research claims that 5% of employees already suffer from 'seasonal affective disorder' – making them lethargic and demotivated during the winter months – and numbers are expected to increase over the next five months.
"Employers will always see a slight fall in productivity during the winter because people are affected by the dark mornings, even darker nights and cold weather," said Gillian Dowling, employment technical consultant with Croner.
"However, this year businesses are experiencing these symptoms earlier than usual because we didn't have the uplifting sunny summer that normally helps employees get through the frosty September-to-February period. And we therefore expect to see an even larger drop in productivity.
"Although it's important to note that employers have no responsibility to raise the 'mood' of the office, we would advise that they make sure they are aware of any significant drops in staff morale as this will impact their business's performance," she added.

When you consider that lighting an office overnight wastes enough energy to make 1,000 cups of tea, the need for businesses to take action to improve the efficiency of their lighting has never been greater

Croner offers the following tips to ensure your employees are as productive as possible during the winter months:
Ensure employees are working within a comfortable environment by maintaining an optimum working temperature of 20 to 24 degrees and making sure lighting is sufficient in all work areas
Consider implementing 'winter flexible working' by allowing staff to work additional hours on their lunch break, in the morning or late afternoon so they can leave early on a Friday
Encourage employees to incorporate exercise into their daily routine by providing subsidised membership at a local gym
Arrange onsite health screenings so staff feel their wellbeing is being considered, while serious cases of SAD could also be identified during these health checks
NEXT ARTICLE
What your staff really want
Feeling they are being treated fairly by their boss is the most important motivating factor for staff with flexible working the most attractive perk, a survey reveals
Post Date: 25/09/2007
---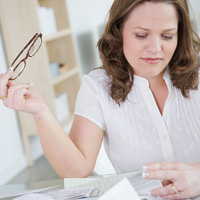 The most important benefit when selecting an ideal jobs package is flexible working, according to a survey on staff motivation.
The research by Capital Incentives & Motivation found that three in 10 respondents put flexible working top of the list, ahead of pension (19%), car (14%) and an extra week's annual leave.
Further benefits selected were a travel allowance such as a season ticket (6%), laptop (4%), gym membership (3%) and mobile phone (2%).
"The priority of flexible hours is an interesting measure of the importance to employees of achieving a better work-life balance," said Graham Povey, managing director of Capital Incentives & Motivation.
"However, given the ongoing headlines about the future of the state pension, I am surprised that the provision of a company pension arrangement was not selected by a higher percentage of respondents.


It seems that employees could be failing to take a long-term view of the benefits of a company pension or healthcare scheme and are instead opting for benefits that will have a more immediate impact on their lives

"It seems that employees could be failing to take a long-term view of the benefits of a company pension or healthcare scheme and are instead opting for benefits that will have a more immediate impact on their lives."
The poll also revealed that the factor most likely to motivate staff to perform at work was being treated fairly by their boss, with 72% citing this as very important. Having good relationships with colleague was second with 61% while a good salary was third in the list with 56%.
The majority of factors such as job security, leadership, benefits, work load and training increased in importance in 2007, while a good location and work environment remained stable, with 35% of respondents rating it as very important. Fair promotion prospects fell, with 35% of participants rating it very important in comparison to 38% in 2005.
"It is not surprising that 'being fairly treated' at work has remained the top motivating factor as it is important for all employees to feel that they are valued by their employer," added Povey.
NEXT ARTICLE
Staff won't talk about problems
Over half of staff would avoid complaining to their manager about a colleague's behaviour and two-thirds would keep such information from the HR department, research by Ceridian claims
Post Date: 14/09/2007
---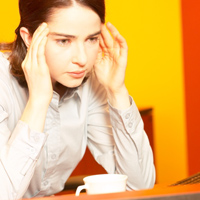 Most UK workers would not complain to their manager or HR department even if a colleague's behaviour was having a detrimental impact on their performance, according to a survey of stress in the office by Ceridian.
The poll found that 58% of employees would avoid telling their manager about a colleague's annoying habits, while two-thirds would not bring it to the attention of the HR department.
The top three most stressful office worker habits are coming up with excuses to avoid work (cited by 21%), having tantrums and arguments in open spaces (11%) and gossiping and holding private conversations in the office (9%).
A similar survey by the same company held last year estimated that staff took an average of 8.5 days off sick each year with a quarter of these due to stress, while figures from the CBI estimate the cost to British business of lost productivity through mental illness and stress at £5bn a year.

It would appear many employees are suffering in silence with their managers and HR departments unaware of internal stress triggers. Today's employers must be aware of potential stressors within the workplace and the impact of these on their employees

According to Ceridian, this reluctance on behalf of staff to draw attention to rising stress levels puts the emphasis on employers to monitor employees and to train line managers in how to spot the signs of stress.
"It would appear many employees are suffering in silence with their managers and HR departments unaware of internal stress triggers," said Doug Sawers, managing director of Ceridian in the UK. "Today's employers must be aware of potential stressors within the workplace and the impact of these on their employees.
"Managers need to be properly trained to identify and correct negative behaviours to avoid undue employee stress and potential confrontation in the workplace," he added.
NEXT ARTICLE
Do you help staff with addictions?
Four in 10 employers believe alcohol and substance abuse plays a significant part in employee absence and lost productivity, according to a new report by the CIPD
Post Date: 13/09/2007
---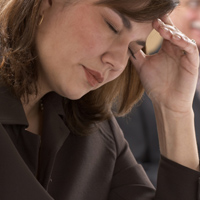 Alcohol and drug abuse are seen as major causes of employee absence and lost productivity, according to a survey by the Chartered Institute of Personnel and Development (CIPD).
According to the survey, four out of 10 employers believe drug and alcohol abuse is a significant cause of staff absence.
But only 33% of employers train managers in how to deal with this sensitive issue and only half provide access to counselling or occupational health services to help employees over come addiction.
"Simply adding a policy to a rarely used staff handbook is unlikely to ensure the issue is seen as an ongoing priority," said Ben Willmott, employee relations adviser at the CIPD and author of the report.
"Organisations should engage with their employees to ensure that they are fully aware of its provisions," he added. "This can be done via staff briefings, poster or publicity campaigns at work, internal notice boards newsletters and email alerts.

The Health and Safety Executive currently estimates that up to 14m working days are lost each year due to alcohol related problems, costing British industry an estimated £2bn each year

"Training managers so that they are able to identify and manage drugs and alcohol misuse in the workplace is also essential.
The survey also revealed that 22% of employers carry out alcohol or drug testing in the workplace, with another 9% planning to introduce such a system in the future.
Most companies (60%) prohibit the consumption of alcohol on the organisation's premises and 24% do so when entertaining in work time.
"Clearly drug and alcohol misuse is an issue which needs to be taken seriously within the workplace," added Willmott.
"The Health and Safety Executive currently estimates that up to 14m working days are lost each year due to alcohol related problems, costing British industry an estimated £2bn each year."
NEXT ARTICLE
How to boost staff performance
Keeping staff at the top of their game is a challenge for any business and even more important in a small company. Business Link offers a few pointers on how get the most from employees
Post Date: 07/09/2007
---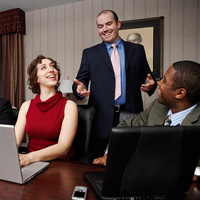 It's very easy when you're running a business to get stuck doing the same old thing everyday, and that's exactly the same with your staff too.
But for dynamic, entrepreneurial companies that want to expand, it's vital to retain your staff at their maximum level so you can continue to maintain customer service standards and take on extra work when the opportunity arises.
"Improving the skills and performance of your team – your business' greatest asset – is one of the best ways of building a more efficient and dynamic business," says Helen Cracknell of Business Link.
"Not only will it make your business more productive, allowing you to service existing customers better, but it will help you identify ways to grow your business opportunities. It will send out a positive message to your employees, who will understand that you are investing time and money in their development.
"The size of your business will dictate how much you can do to improve your people and how they work," she added. "Other influencing factors include industry, skills required, training and resources available. The important thing is to find the right solution for your business that will be cost effective for you, but also motivate you employees."
Business Link offers the following tips on how to give your staff's performance a boost:
Reviewing the situation
A good starting point is assessing your team to understand what you could change. Think about the different skills areas within your business, such as customer service, sales and marketing or finance. Developing a review process will give you the structure to build improvements into your employees' performance and their skills across these areas. Talking to each team member individually carries several benefits, including identifying and understanding their own particular skills gaps and training requirements
Training
Running training courses is a good way of improving your staff performance and can ultimately strengthen your business. If you have the budget, it is a good way of introducing more specific skills to your business. It will also ensure you get buy-in from staff who will recognise you are prepared to invest in them, ultimately improving loyalty

Improving the skills and performance of your team – your business' greatest asset – is one of the best ways of building a more efficient and dynamic business

What do employees want?
Take some time to think about what makes you and your staff tick. As a small or medium-sized business, you may not be able to pay huge salaries or wages but you will be able to dictate other areas and develop a workplace that will make your staff happier, such as introducing flexible workin
More than money
Aside from money, factors that you may want to look at more closely could be the type of work, potential to develop and the culture. Review these areas separately by asking your team how they feel about each of them. Perhaps they feel the business lacks a social element, in which case organise monthly events
Eyes on the target
Another good way of motivating people is through targets and incentives. Maybe you can attach targets to certain elements of work, like asking your staff to aim for an agreed number of sales meetings each month? An incentive for this could be an extra day's paid holiday
Leadership
How your team performs depends largely on you, so you should aim to develop a management style your people will respond positively to. A manager of a business needs to be able to demonstrate respect and trust in their team, whilst having the ability the guide, motivate and inspire. If you can achieve that then you will succeed in getting the most out of your people
Stay on the ball
Always keep an eye out for new ideas and make sure you have a two-way communication channel open at all times between you and your employees. Most importantly, lead your team in way that will make them want to perform well for you and the business
Personal development tool
Developed with the Department for Education and Skills, the Department of Business, Enterprise & Regulatory Reform and the Management Standards Centre, this tool is for business owners or managers looking to improve on management and leadership skills. It guides users through a series of questions about their business, role and behaviour at work to produce a comprehensive and personalised development plan. The plan takes around 25 minutes to complete and the information submitted can be saved and revisited in order to track progress. For more information on this see www.businesslink.gov.uk/pdp
NEXT ARTICLE
Why you should monitor sickness stats
Small firms should take a tougher stance on bogus sickness, which costs the UK £3.5bn a year and accounts for 81m days, according to law firm Peninsula
Post Date: 28/08/2007
---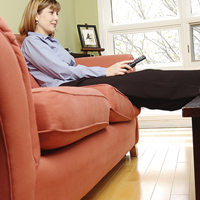 Small business owners should re-examine their sickness procedures and introduce back-to-work interviews to cut down on cases of bogus sickness, according to an employment law company.
Research by Peninsula claims that the total cost of sickness absence to companies is almost £21bn a year, with £3.5bn of that down to false cases. The survey claimed that 17% of all absence is bogus.
It also indicated that the average number of days taken off sick by an employee is 16, double the figure from 2002. A total of 480m days are lost due to absenteeism, it added, with 81.6m of these due to people taking time off sick when they are not actually ill.
The most common complaint for someone phoning in sick is flu or its side effects, the survey revealed.
Peninsula is advising companies to pay more attention to trends in sickness, for example staff taking a lot of Mondays or Fridays off or days when major sporting events are held, and enforce back-to-work interviews when staff return from a stint of sickness.

It is all too easy for a worker to ring in sick. They still get paid for it and there is no follow up regarding the excuse as to why the employee was off

"It is all too easy for a worker to ring in sick. They still get paid for it and there is no follow up regarding the excuse as to why the employee was off," says Mike Huss, employment law director at Peninsula. "Return-to-work interviews should be enforced to give the employer and the employee the chance to sit down and discuss why they were absent from work.
"This can dissuade employees from calling in sick, when bogus, as a sense of guilt may hold them back," he added. "The employer must make it known that bogus sickness will not be dealt with lightly."
Peninsula has recently invested £755,000 in its Business Wise computer tool designed to help employers identify fraudulent absenteeism patterns.
NEXT ARTICLE
Why you should enforce staff breaks
Almost one in five employees fails to take a lunch break, according to new research by workplace consultancy Croner. But this is not a good thing for business owners
Post Date: 07/08/2007
---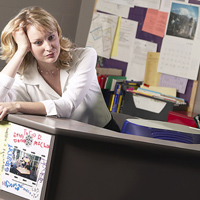 Small business owners are being urged to ensure that staff take regular breaks to maintain efficiency, prevent mistakes and stay on the right side of the law.
A survey by workplace consultancy Croner revealed that almost one in five (19%) employees take no lunch break. But while this may appear to be an advantage for bosses, it is also fraught with danger, Croner claims.
"We all know that working long hours affects our ability to cope with our day-to-day roles, and as such we are starting to see more people question their work/life balance and taking appropriate action," said Gillian Dowling, employment technical consultant at Croner.
"However, what some employees are failing to realise is that not taking time out in the working day can, in the long-term, also affect their health and their ability to do the job."
Under the EU's Working Time Regulations 1998, employers are obliged to ensure that anyone who works more than six hours a day is entitled to an uninterrupted break of not less than 20 minutes. This should be away from their workstation.
Younger employees under the age of 18 who work for more than four-and-a-half hours a day are entitled to a further 10 minutes away from their desk.
"In some cases there might well be very good reasons for missing out on a lunch break, such as meeting an impending deadline or leaving work early for a doctor's appointment," admitted Dowling.

We all know that working long hours affects our ability to cope with our day-to-day roles, and as such we are starting to see more people question their work/life balance

"But employers have to make sure that workers are having a rest break under the Working Time Regulations, so if it's an every day occurrence, employers need to be looking into the reasons why and addressing the situation."
However, there are also examples of employees saying they do not take a lunch hour or break but who in fact do give themselves at least some form of respite from work.
"It's impossible for anyone to maintain concentration levels over protracted lengths of time," said Dowling. "We find that in some instances although the employee doesn't appear to be taking a regular 'lunch' break, they may in fact be taking other little breaks during the day even if it's a quick chat while the kettle boils."
NEXT ARTICLE
Is your insurance up to the job?
Three-quarters of small businesses do not have adequate insurance in place, and in some cases this includes the legal requirement of employer's liability insurance, research claims
Post Date: 30/10/2007
---

The recent summer floods have resulted in £3bn of claims from 50,000 businesses, many of them smaller businesses. Events such as these can interrupt trade for weeks but inadequate insurance could spell the end of any small organisation

Three-quarters of small businesses in the UK are breaking the law and risking fines of up to £2,500 a day by not having the right insurance in place.
According to the research by Finaccord, many small businesses do not even have employers' liability cover in place, despite this being a legal requirement on all business employing staff, even voluntary ones.
Over half of small firms are under-insured for the commercial activity they undertake, the research added, meaning they are at risk of going out of business if they are the victims of unexpected events such as fires or flooding.
"The recent summer floods have resulted in £3bn of claims from 50,000 businesses, many of them smaller businesses," said Neale Phillips, head of insurance at British Gas Business.
"Events such as these can interrupt trade for weeks but inadequate insurance could spell the end of any small organisation," he added. "The financial implications of not having compulsory policies in place are also astronomical. I urge all small firms to check their insurance requirements today."
The research also revealed that over half of small companies would like to buy their insurance online but only 15% currently do so, prompting British Gas Business to launch a dedicated online business insurance comparison service.
"Unlike the personal insurance market, where internet searching has been truly embraced as it keeps the customer firmly in control, this simply hasn't happened in the business insurance market," comments Neale Phillips, head of insurance at British Gas Business.
"Until now, small firms have been reliant on finding and trusting a reliable broker but the high levels of under-insurance indicate that this traditional model alone is no longer viable."
NEXT ARTICLE
Are you prepared for a major incident?
Sam Franks, regional underwriting manager at Hiscox Insurance, outlines some risk management considerations for SMEs
Post Date: 27/09/2007
---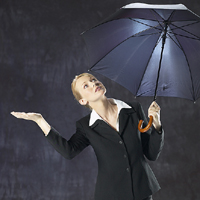 Owning your own business can be a stressful thing at the best of times.

Aside from the trials and tribulations of simply running the business on a daily basis, there is the wider issue of the external environment that businesses operate in. This marketplace can be characterised by increasingly complex levels of risk exposure, for businesses of all sizes.

When it comes to disputes and legal action, prevention is always better than cure. Hiscox specialise in insuring small and medium sized businesses in the service sector and have seen how many businesses could have avoided problems by improving their risk management.

It is of course essential to comply with all regulations. One particular area of difficulty involves complying with employment legislation. The number of employment disputes reaching tribunal has significantly increased year on year from 156,081 in the 12 months to April 2005 to 238,564 in the 12 months to April 2007. Many businesses will not have the expertise to deal with employment issues or setting up the correct policies and procedures so should seek external assistance from solicitors or HR consultants.


It has been well publicised that an estimated 80% of businesses which suffer a major incident close within 18 months


It is important to have an appropriate contract with your customers. What if one of your customers suffered a loss and claimed that you were responsible for doing something which you thought you weren't? A contract would define who is responsible for what and the limits of the parties' liability. The lack of an effective contract can make disputes very difficult, and expensive, to resolve with increased risk to your business. Businesses should seek legal advice to create a standard contract and to advise them when using their customers' contracts.

It has been well publicised that an estimated 80% of businesses which suffer a major incident close within 18 months. So, should the worst happen, a sound and workable business continuity plan will be an essential part of avoiding becoming one of the 80%.

Finally, insurance is available as a safety net rather than a contingency plan. The bottom line is that a dispute will not only affect your business financially, but it could also significantly damage its reputation. You should investigate what cover is available with your insurance provider, not forgetting that cheapest may not be best. Some providers will offer additional services like legal help lines, HR advice and business continuity planning assistance as part of their service to you too.

Not all businesses are prepared for a dispute or major incident - is yours?
NEXT ARTICLE
False economy
A comprehensive guide to the different types of insurance available to help you work out what you really can't risk being without
Post Date: 20/09/2007
---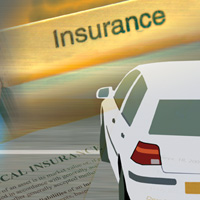 They say when it rains it pours. This was certainly true for millions of people across England this June, which was the wettest since records began. The north was hit particularly hard, with more than 10,000 homes evacuated in Hull alone due to severe flooding and some families expected to be unable to return home for up to a year.

But it's not just families and other essentials such as schools that have been affected. Thousands of small businesses have also been damaged and insurers – for those that had insurance – are working round the clock to assist flooded firms.

The Association of British Insurers (ABI) estimates that 5,000 businesses have been affected by the recent floods and storms. The cost of claims is expected to reach £1.5bn, a figure that could yet rise further. But for those small companies without essential flood and disruption cover, the outlook is much bleaker.

"Many small firms do not think about the consequences of not being able to trade," explains Adrian Scott, director of strategic implementation at insurance broker Jardine Lloyd Thompson. Costs quickly add up: staff wages; the hiring of extra machinery to replace ruined kit; renting new premises while the old ones are restored. Without cover, many businesses simply go under in such circumstances.

But getting the right cover can difficult. Insurance documents are often deliberately lengthy and most business owners do not have the time to wade through each offering. Package or combined policies are tailored to industry sectors, which provide cover against typical risks of, say, a grocery

The problem is that small firms are still buying insurance based on its cost rather than making a comprehensive assessment of their risk exposure. It is only when they have to make a claim that they realise that their losses are not fully covered

retailer.

However, each packaged policy will be different, with some offering frozen food cover, for example, as standard, while others will not. "Small companies, by their nature, have to be opportunistic in their approach," says Scott. "Those that survive will be expanding and may find that the new business areas are not covered."

One option is to use a specialist commercial insurance broker, which can tailor each policy to suit the particular business. Brokers often offer additional services such as a survey of company premises and risk assessment, as well as yearly policy-updating.
They can also ensure that the level of insurance fits the risk. "The problem is that small firms are still buying insurance based on its cost rather than making a comprehensive assessment of their risk exposure and buying insurance accordingly," says Gary Head, professions underwriting director at insurance broker Hiscox. "It is only when they make a claim that they realise that their losses are not fully covered."

Not only do small businesses risk being under-insured, in some cases they may not be covered at all. Business risks are constantly changing. Figures from the thinktank c2e show there was a 41% increase in claims filed with employment tribunals year-on-year in 2006. Unfair dismissal; sexual, religious, disability and age discrimination; bullying; stress and low pay are now all legitimate reasons to sue an employer, according to Head.
Getting the right cover is essential. A claim or dispute could affect a business both financially and by damaging its reputation. As many struggling owners are finding across England right now, not all business can afford to bounce back from such a blow. Our essential guide to all your insurance needs should help you sift through the minefield and work out what you really need to protect your firm's future.

NEXT ARTICLE
Expert panel
We asked Sam Franks from Hiscox, Mike Langton from Jardine Lloyd Thompson and MORE TH>N's Matthew Wood what the key risks a small company should protect itself against are
Post Date: 02/07/2007
---

Sam Franks, regional underwriting manager, Hiscox
When starting a business, most entrepreneurs are nervous about the business plan, cashflow, competition, regulation, taxation and shortage of skilled workers to name a few. Mix that with the excitement of launching a new business, it is no surprise that this is a stressful and intense time. The last thing entrepreneurs want to think about is any mishaps or misfortune.
Most small businesses will acknowledge that there could be a power failure or a malfunction in their equipment and they might even anticipate the odd disgruntled employee and insure themselves against such mishaps. However, many, in particular those in so-called 'new' professions such as media and IT still forget an important ingredient in their business diet: insurance cover.
There is a huge range of cover available to protect SMEs against a variety of risks, such as:
Office contents and computers: covers damage to your business equipment
Employers' liability: covers you for allegations of negligence following injury to an employee. If an employee is injured on the way to work or in the workplace, or even has a breakdown, you're covered. This cover is mandatory under UK law for most businesses with employees
Public liability: covers you for allegations of negligence following injury, or property damage, to clients or the public. A client or courier falling and injuring themselves while visiting your offices would be covered, for example
Business interruption: covers your loss of income or reasonable additional expenses following damage to your property
Legal expenses: covers legal defence costs for certain forms of litigation like employment disputes or tax investigations
However, a key piece of insurance which small firms shouldn't be without it professional indemnity insurance (PI). Quite simply, PI insurance protects your business against claims made by dissatisfied clients, particularly those who have experienced a financial loss. It covers you for the cost of defending allegations of negligence in the services you have provided, including any advice or consultation you have provided.
Clearly no business wants to – or expects to – run into problems where they could face legal action from their clients, and PI insurance is there to cover you for those unexpected times. Being sued by a client will not only cost money and perhaps embarrassment, but you will be distracted from your business while you deal with paperwork, lawyers and court time, which can lead to loss of new business, profits or declining turnover.
However, worryingly, Hiscox's SME Risk Barometer study found that half of businesses (50%) don't think that PI insurance is relevant for them. When there is so much to compete on, such as convenience, quality, price of your service, PI insurance can help you show your clients that you are a reputable company who have an insurer to call on for help should your error cause them a loss. The cover also gives you the peace of mind, of course, that should allegations be made against your company regarding the quality of your work you will have the best defence team available.
And if you are tendering for government contracts, PI insurance is a must, with many pre-qualification questionnaires including PI insurance (and amount of cover) as a standard requirement. No matter how capable you are for the job, a public sector body is unlikely to even consider your company if it does not have PI insurance. Make sure that you don't lose a contract over something that is so important yet so simple to get.
Click here for Hiscox Business Insurance

Mike Langton, divisional managing director, Jardine Lloyd Thompson
In any business venture there is risk and the purchase of adequate insurance that helps manage the risk is particularly important in the formative years of any company.
Unlike the more common purchase of motor insurance, where most people understand the word 'comprehensive' or the limitations of third party, the complexities of small package insurance and their implications can be vast.
The actual premium cost of insurance is negligible. If proper advice is not sought on commencement of an insurance contract, the cost of getting it wrong can be huge.
When considering insurance cover you should look at the disruptive effect on your business caused by a specific event which, for example, could be a fire at your own premises, a fire at a major supplier or even a key customer on which you rely for a high proportion of your business.
The requirements by contract to carry certain levels of insurance vary and you need to have a cover or an advisor who can reflect different trading conditions. Clearly when working for public authorities and airports, there is a requirement to have much higher levels of indemnity (sum insured) as against what would normally be required in other circumstances.
There also may be a reliance on certain machinery or third-party services: internet, telephones, post, computer equipment, switch gear, production machines, all of which may have a specific role within your business and their failure through not being supplied, or because they break down and stop you providing a service to your own customers with loss of revenue.
When looking at your risk you need to stand back a little and ask what the worst thing that could happen is and how it would affect your business and its ability to provide my product or services to my clients or customers. The answer might be a permanent injury or disablement to yourself or another key worker or it simply could be that you are sited close to a petro-chemical plant, which, if it suffered a major disaster, would result in your being excluded from your own premises.
All of these things can be catered for in one form or another, and it is important that you seek out the correct advice.
There are many brokers that specialise in different aspects of commercial life, as well as those like my own company, Jardine Lloyd Thompson, which handle both specialist and general 'all trades' type covers. The internet is a good start for research and also takes the recommendations of other people who have experienced the service of certain brokers. Trade bodies often give stamps of approval to brokers, so advice is also available that way.
There is no substitute for taking a little time to do some research, seek advice or get a recommendation. I would also strongly recommend that the best way of identifying risk is to carry out your own disaster recover plan. This will highlight areas of risk that you should look to see if an insurance policy could cater for, and may also highlight things that you could do as an alternative to taking out an insurance contract.
For more information visit www.jltgroup.com

Matthew Wood, propositions executive, MORE TH>N
Starting a new business takes a tremendous amount of organisation and effort, so deciphering complex, jargon-littered commercial insurance policies is usually way down any new business owner's list of priorities. Arranging your first commercial insurance, however, need not be such a daunting task; in fact you can learn a great deal about the risks facing your business just by talking to your insurer.
Not only will you gain a good idea of the kind of costs you'll need to include in your business plan, but you'll also find out ways to reduce your premiums. Being familiar with business risks and insurance is also an important part of business planning, and demonstrates good foresight to lenders or investors should you need to borrow money to kickstart you business.
Good insurers can provide valuable information on risks and how to reduce costs, for example:
Finding a commercial property with an adequate security system already in place
Thinking about the physical security standard of locks, windows and roofs
Producing written health and Safety policies
Appointing designated first-aiders
Implementing computer data backup procedures
Your insurer can talk you through the information required for a competitive quote and the covers you require but it pays to be prepared. Before putting in that important call make sure you know your annual turnover, how much you will pay in wages each year, what types of locks and systems safeguard your premises, and, if you're a contractor, what type of premise you will be working on.
The lowest price and the right price are two very different things and, as a business owner, the type of insurance you opt for could have a direct effect on your livelihood, so don't be afraid to ask questions before you accept a quote. Of course, every business faces different issues, but here are a few questions to get you started:
How long will the price remain valid? The price may change when the time comes to buy
What payment options are available? There are 0% interest options out there
What extras are offered with the policy, such as advisory and support networks?
Will my legal costs be covered in the event of a dispute with a supplier or employee?
Will my revenue be subsidised if I can't trade, for example, if the premises was flooded?
What value of stock or money is covered in transit?
Can I increase my cover as my business grows?
Will the insurer continue to provide cover if I branch out into other areas?
Will my premiums go down as my experience grows?
Shop around, and use the internet before you buy. There is a wealth of price comparison sites available, similar to those for motor insurance, and be sure to exploit helpful small business start-up guides published on many insurers' websites.
But don't be afraid to pick up the phone if you have unanswered questions. Most importantly, make sure you're happy with the cover provided, and that you're confident you're with a company you can trust so that you can concentrate on running your new business with peace of mind.
NEXT ARTICLE
Make the most of an e-Xmas
For many retailers, the Christmas season underpins profitability for the entire year. Chris Barling, chief executive of online software firm Actinic, offers some festive tips
Post Date: 05/11/2007
---
Prepare marketing ideas early
Whatever your Christmas marketing plans, run some small-scale tests soon. Establish what works, and refine it. If search engines matter to you, optimise in plenty of time. Keith Milsom, www.AnythingLeft-handed.co.uk, advises: "We plan ahead for promo emails to various customer groups as they take a while to prepare."

Can you handle the extra traffic?
If there is anything worse that having no orders, it's having more than you can handle. This just produces dissatisfied customers. The average e-tailer gets 30% more orders in November and December. Make sure you can cope with the increase. This includes web hosting and extra staff for packing.

Bill Stevenson, of www.spicesofindia.co.uk, advises ordering extra stock and advertising for temporary staff as soon as possible. "Last December visitors fell, but conversion rates tripled. We ran out of many Christmas gift sets and could not get new stock. This year we ordered a lot more."

Sort your logistics
Make sure your logistics supplier can cope. To avoid missed deliveries, let customers select delivery to their work address. Robert Johnston, of www.gentlemans-shop.com, says: "We email customers their parcel tracking details and confirmation of delivery date. This dramatically reduces calls about deliveries."

Last December visitors fell, but conversion rates tripled. We ran out of many Christmas gift sets and could not get new stock. This year we ordered a lot more

Seasonal promotions
"Don't be a bah-humbug! Decorate your site and get into the Christmas spirit," says James Auckland at www.lunaspas.com. Find creative ways to mark the season. Put gift ideas on your homepage, and stock Christmas-themed items. Remember to change the pages on Boxing Day.
Last minute shoppers
Cite a final ordering date for Christmas delivery on every page, highlighted when the deadline has passed. Michelle Thomas, of One Red Sky www.oneredsky.com, a contemporary furniture business, says: "We have to allow seven days for delivery, so we liaise with suppliers closely. Last order dates are published on our site, and we send an email reminder to customers."
Customers in a rush
Most online shoppers are in a hurry, particularly at Christmas. Help them out with a search capability that can match by category and price. Text-based searching is no help when you want a gift for less than £10 for your eight-year-old niece. Another aid for rushed buyers is a gift-wrapping service. It can also increase your margin.
Upsell to maximise the opportunity
Where gifts need additional items such as batteries, ensure they can be ordered together. Suggest similar gifts and incentivise extra purchases with offers like 'buy two and get one free'.
Thank regulars
"Thank your suppliers, as well as your regular customers," suggests www.lunaspas.com's Auckland. Good supplier relationships can help resolve problems. Consider offering discount during January to suppliers and good customers.
Keep a sense of humour
Robert Johnston once had an irate customer repeatedly phoning on Christmas Eve, "about the delivery of his father's missing present. He accused me of 'ruining his Christmas'. Just as we closed, he called to apologise. His sister had signed for the parcel, and dad's present was already wrapped and under the tree."
Advertise January sales
Plan your January sale early. It gives 'value shoppers' a chance to clear all that dead stock for you. Finally, book a well-earned rest for February. You will probably need it.
NEXT ARTICLE
Wireless world
Installing a wireless network on your own premises or equipping staff to access hotspots on the move means easy access to the internet, email and company systems from large parts of the country. And that brings all sorts of other business benefits
Post Date: 04/10/2007
---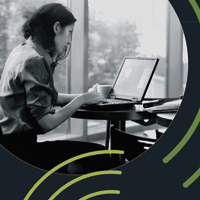 When direct marketing company More2 moved into its newly refurbished central London offices three years ago, director Claire Nicholson decided to install a wireless network (Wi-Fi), as well a wired one.

The decision has paid off. The company has grown rapidly and every time someone joins, the firm has to find them an internet connection. "The rooms only have so many network points so if we didn't have wireless, it would really restrict how many people you could get into a room," she says. "Having Wi-Fi gives us the flexibility to decide where we want to move next, as opposed to just basing it around where the network points are."

That's not the only benefit. More2 staff are equipped with laptops so when they give a presentation to a client, they can take the laptop into a meeting room and deliver a presentation that includes pertinent websites without the need for trailing cables. And clients, too, can use More2's secure wireless connection if they want to work between meetings or check their email.

Wi-Fi (the popular name for the 802.11 radio transmission standard) provides a wireless connection to an access point. That access point, also known as a hotspot, is in turn is connected to the internet. Because the vast majority of laptops – as well as many PDAs – are now Wi-Fi-enabled, you can take your laptop out on the road and connect to the internet from anywhere that has a hotspot. All without the need for cables.


"Business is absolutely embracing Wi-Fi," says Owen Geddes, director of business development at Wi-Fi provider The Cloud. And it's not just larger companies. Geddes has seen a big uptake of Wi-Fi among small businesses, because of the flexibility it offers, not just within the office but to mobile employees: sales staff, for example, who need internet access while at the airport or on the train.


Another small firm that is benefiting from a Wi-Fi system is 82Ask, a company that sends answers to any question by text. It has been using T-Mobile's Wi-Fi service since it was founded four years ago and sees it as a major reason for its success. "We had to be very mobile so we could meet with potential investors," says the firm's chief executive Sarah McVittie. "We're based in Cambridge and a lot of meetings with partners, clients and investors are down in London. It was very important to us that we could always connect to the office. It was a key aspect of how we were able to get as far as we did."

Heating up
Finding a hotspot is getting easier. There are now approximately 9,000 commercial hotspots in the UK, about 7,500 of which are owned by The Cloud, which then makes them available to other service providers such as O2 and BT OpenZone to sell to customers. Most of the remaining hotspots are owned by T-Mobile and BT OpenZone.

Hotspots tend to be located in airports, hotels and coffee shops, such as Starbucks, as well as on GNER and some Virgin trains. The number of public hotspots is growing fast: The Cloud plans to extend its coverage to 6,000 more bars, pubs and cafés, and has struck an agreement with McDonald's to put Wi-Fi in 1,200 of its branches. Although Wi-Fi coverage is usually indoors, the City of London now has an outdoor Wi-Fi network and we can soon expect to see outdoor coverage in Manchester. Other cities will no doubt soon follow suit.

So if you're thinking of using Wi-Fi, how do you go about it? The answer depends on whether you want staff to use Wi-Fi when they're out on the road or when they're in the office, or both. To use Wi-Fi on the road, staff will need to be equipped with a Wi-Fi-enabled laptop or another mobile device. When they find a hotspot, they may be asked to pay for it there and then by entering their credit card details or they may be required to buy a voucher.


'Because the vast majority of laptops – as well as many PDAs – are now Wi-Fi-enabled, you can take your laptop out on the road and connect to the internet from anywhere that has a hotspot. All without the need for cables'



Typically, Wi-Fi access time is sold in units of 60 minutes, costing £5. This can be wasteful if you only use, say, 40 minutes. But there are plenty of other options. The Cloud offers a 'paygo' voucher, which means you pay in advance for 30, 60 or 180 minutes: if you use only a few of your minutes at one location, then you can use up the rest at another Cloud location.

You could also sign up with a single provider, such as BT OpenZone, which offers several different payment options: one-hour, one-day or 30-day vouchers; a top-up account paying by the minute; or a monthly subscription. If your Wi-Fi usage is high, it is worth considering a monthly subscription: BT OpenZone charges £10 for 250 minutes a month or £25 for 4,000 minutes a month, including the use of OpenZone hotspots abroad. The disadvantage of a monthly subscription is that it limits you to one supplier: it can be frustrating to take out a subscription to one provider, only to find that the hotspots in the hotel in which you're staying are provided by another.
Another option is to take out a monthly subscription to a reseller such as Trustive, which gives access to hotspots provided by 70 different operators. This is particularly useful if your staff travel abroad a lot. Currently, however, Trustive does not have deals with BT OpenZone or T-Mobile.

Down to the wire
What about Wi-Fi in the workplace? If you are moving into a new office, then it is worth considering dispensing with cables altogether, claims James Walker, product manager of Wi-Fi hardware provider ZyXEL, because installing Wi-Fi can be up to 70% cheaper than installing a cabled network. The newest version of Wi-Fi – 802.11n – is at least twice as fast as previous versions, making it comparable to the speed of a wired network. Although desktop PCs are not always Wi-Fi-enabled, you can buy wireless cards for them for less than £50.

Even if your building is already wired, you can still benefit from adding a handful of wireless access points. You will probably need one or two in each room, as although a signal travels several hundred feet, it can be blocked by walls. As More2 found, you can employ more staff without adding extra cables, and you can enjoy the flexibility of being able to carry a laptop from room to room without worrying about losing your internet connection.

If you do use Wi-Fi, you should be extra aware of security issues, particularly if you are transmitting sensitive data such as customer details over the internet. There are three main security issues with Wi-Fi, says Tony Neate, managing director of Get Safe Online: eavesdropping, hacking and freeloading.
Eavesdropping means that someone within the same range is able to read your emails as they are transmitted. Hacking occurs when people are able to gain access to your computer, while freeloading means that someone is piggybacking your wireless connection for free, giving you only half the bandwidth you have paid for.

There are some basic steps you can take to ensure security (see separate box). But the best way to make sure no one can eavesdrop on your business communications when staff are out and about is to install a virtual private network (VPN), which enables mobile users to connect securely to the office network. "A VPN creates a tunnel of information that goes from one computer to another in a controlled way that nobody else can see," says Neate. The information that is sent is encrypted and cannot be broken into. You can buy VPN software from a supplier such as WatchGuard or SonicWALL and set it up yourself, or ask a provider to do it for you.

Once you get used to having Wi-Fi on the road, it can prove to be frustrating to find yourself without access. You can get around this by also using the mobile phone network, which has almost universal coverage. 3G cards are available for laptops, enabling you to connect to the internet over the mobile phone network, but note that speeds are much slower and costs higher. If a lot of your staff are mobile, you could consider a combined solution, allowing staff to use the mobile phone network when a Wi-Fi hotspot isn't available. Some PDAs and laptops will now switch seamlessly between the two.
Most businesses using Wi-Fi now say that they wouldn't be without it, and both Nicholson and McVittie believe that having Wi-Fi has helped their company expand. "As a growing business, it really does give you the flexibility to move very quickly and not be stuck by having to go back to the office to send emails," says McVittie. And that could prove priceless for a small company.

NEXT ARTICLE
Could social sites work for you?
Websites such as Facebook, MySpace or YouTube could be used to recruit staff, research business ideas and network with existing contacts, according to a new survey
Post Date: 01/10/2007
---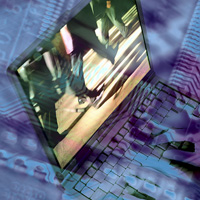 The vast majority of computer users feel social networking sites such as MySpace or Facebook can be used for business purposes and one in 10 (11%) already uses them for that end.
According to a survey by email research specialists emedia, 87% believe such sites can be used as a means of doing business with networking (65%), exchanging ideas (58%), getting advice (44%), recruitment (43%), research (35%) and selling (31%) the main possibilities.
The research showed that 81% of those surveyed use networking sites. The top five websites respondents have heard off are MySpace (89%), YouTube (88%), Friends Reunited (81%), Facebook (73%) and Bebo (51%). But the most popular sites among users were Friends Reunited (47%), YouTube (42%), MySpace (39%), Facebook (26%) and LinkedIn (19%).
Users of social networking sites visit these sites on a regular basis and almost half of them (48%) admit using these websites at work. Nearly one in four (24%) users logs in every day, with half of them logging in several times a day. Up to 45% of users log in at least once a week.

87% believe such sites can be used as a means of doing business with networking, exchanging ideas, getting advice, recruitment, research and selling the main possibilities

But there are also concerns about the security and reliability of personal data held on such sites, with nearly two-thirds (62%) saying they were worried about the safety of information.
It also revealed that nearly one in three (31%) users had already entered false information about themselves to protect their identity, which should also be of concern to someone thinking of approaching people using such sites for business reasons.
Half of users found advertising on social networking sites intrusive. Interestingly, 72% of users opted out of email newsletters from these sites and up to 93% opted out of email newsletters from selected third parties.
NEXT ARTICLE
How safe do you feel online?
The Federation of Small Businesses has backed proposals by the House of Lords to tackle the growing problem of internet crime
Post Date: 14/08/2007
---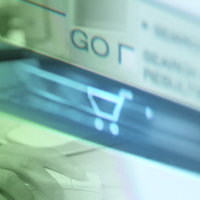 The Federation of Small Businesses has warned that small companies are failing to make the most of the potential of ecommerce due to concerns over online security.
According to the organisation, just 18% of small businesses have a transactional online presence and only 1% derives all their sales through the internet. Almost one in five small firms (19%) said they were concerned about credit card fraud, it added, although only 6% have actually been victims of this crime.
The FSB's warning follows a recent report by the House of Lords on personal internet security which highlighted the growing problem of internet crime.
The small business lobby group is backing proposals made in the personal internet security report, including the suggestion that victims of online fraud should be able to report such crime to the police and receive a crime reference number in the same way as any other type of crime.

E-crime needs to be given the same status as crime that is committed against a bricks and mortar business. Only when this is accomplished can more small businesses benefit from having a stronger online presence

It is also getting behind proposals to force banks to take some responsibility for losses incurred as a result of electronic fraud, claiming many small businesses and online retailers are caught by charge-backs from card fraud which they often receive months down the line, even after they think a transaction has been successfully processed.
"E-crime needs to be given the same status as crime that is committed against a bricks and mortar business," said David Croucher-Jones, FSB home affairs chairman. "Only when this is accomplished, by implementing the Lords recommendations, can more small businesses benefit from having a stronger online presence.
"Customers will also benefit from the increased choice and convenience that online security can bring," he added.
The FSB is also supporting work to establish a national e-crime co-ordination unit with the Metropolitan Police and backs initiatives such as Get Safe Online, which are designed to create a safer online environment for businesses and consumers.
NEXT ARTICLE
Who handles your IT system?
A third of IT managers in small businesses have no formal training and 40% often double up in another role, research suggests. And this can cause havoc for long-term data storage
Post Date: 23/10/2007
---
A third of IT managers in small companies have no formal training, according to research conducted by Loudhouse on behalf of database company FileMaker.
The study also revealed that 40% of managers in small firms have other responsibilities in addition to IT; a figure which rises to 50% in companies with fewer than 20 employees.
The most job role to be paired with IT responsibilities was director (41%), operations (36%), marketing (18%), finance (15%), sales (13%) and HR (13%). This suggests that in many cases it is the owner/manager himself who takes on the role of IT manager.
One of the most challenging issues for IT managers was managing the storage and cost of emails, the research suggested. This problem is made worse by the fact that 60% of employees use their email system as an ad hoc database, rather than saving contacts and attachments and storing them on a dedicated database.
Employees in small companies were also far more likely to have access to the software and network resources needed to create simple databases, with 71% of staff having such privileges in small firms compared to just 22% in larger organisations.

The role of IT manager in SMEs is undergoing a sea change: a typical IT manager is seen to be juggling multiple roles and learning 'on-the-job' rather than undergoing professional training

The functions most likely to go 'off-piste' and create their own databases were sales (61%), finance (51%), marketing (42%), operations (33%) and HR (31%). Not surprisingly, IT came last with just 25%.
"The role of IT manager in SMEs is undergoing a sea change: a typical IT manager is seen to be juggling multiple roles and learning 'on-the-job' rather than undergoing professional training," the report concluded.
"Simultaneously, employees, particularly in small businesses, are encouraged to create their own databases and are given the tools to achieve this. With IT skills and resources more dispersed through the business, the result is that employees have created a wilderness of data files outside existing processes."
NEXT ARTICLE
Decisions, decisions
Livingston's Stephen Lark guides us through the ins and outs of I.T rental
Post Date: 02/11/2007
---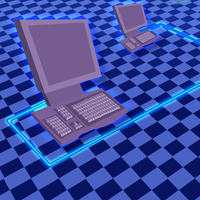 If you have no cash constraints and want to own the equipment for two years or more then I suggest outright purchases as the most cost effective option and you need dwell no longer on this article.

Now that you are all still with me we can look at things in more detail and specifically is rental an opportunity for you. Few businesses begin life with a bottomless pit full of cash; indeed the term 'running on a shoestring' is most likely to be applicable. Consider for a moment that you have started or grown your business and investment in IT becomes necessary. Consideration must now be given to the question of purchase, lease or rental. Let's look at some of the pros and cons of each to help you make an informed decision.

Outright Purchase: If you are still reading this then cash flow is likely to be an issue for you so purchase may not be a good option.
Advantages: Providing the intention is to own the equipment for at least two years or until obsolescence then generally it is the cheapest option
Disadvantages: Uses vital capital that could be directed to revenue generating activities, hidden costs such as support and disposal to WEEE directive, difficult to respond to fluctuations in your business success

Leasing: Very fashionable at the moment
Advantages: Conserve capital
Disadvantage: Inflexible, high cost of termination is often the complete lease amount, difficult to respond to fluctuations in your business success, support costs, may not get accepted to take on a lease either because order is too small or your credit rating is insufficient

There is another way and that is rental. In the short term rental will always be more expensive than purchase or lease but when cash flow, potential risks of ownership and flexibility are factored in then it soon becomes an attractive proposition. You may even find that the overall cost is lower because the rental company can pass on the benefits of its volume discounts.

Rental should not be pigeon holed as a short term solution. Sure it is the only cost effective way to conduct short term trials, competitive benchmarking, overcoming lead time issues or project budget constraints.

Let's look at some figures:
IBM system x3755 (88774RG) = £4,773
Rental Price for 12 months = £3,300 (£275 per month)

After the first year there may be a purchase option with a possible credit against the rental. Ask your rental company for the options or see if they will build a package to suit your circumstances. Let's take a typical package offered by Livingston (Easy2Source) which allows for continued rental at a lower monthly rate or purchase with credit against the rental paid. In this example let's take the purchase and credit because the server has proved fit for purpose and meets your requirement for the next year or two.

In the short term rental will always be more expensive than purchase or lease but when cash flow, potential risks of ownership and flexibility are factored in then it soon becomes an attractive proposition


Purchase price = £3,450
Credit against rental spend = 50% of £3,300 = £1,650
Effective purchase price = £3,450-£1,650 = £1,800

Net outlay = £3,300 + £1,800 = £5,100

This is only an example used to illustrate what can be achieved. Here we see that the price of the ultimate in flexibility is just over £300. What price risk mitigation?


Summary

If you enjoy high discounts off list price, circa 30% and above, I would suggest that where possible you purchase outright. There are risks and you should make sure you fully understand all the support and disposal costs. Also make sure your vendor provides a system that is fit for purpose and has room for growth. Be conservative with your business plan, with an outright purchase policy it is better to stage your purchases to meet your needs as you grow. Remember it is very difficult to resale the equipment if you have a downturn in fortunes.

Leasing, while fashionable, is potentially high risk and may not even be an option for your company anyway. If this is an avenue that provides a solution to your cash flow at cost effective prices then always underestimate your needs. Plan for the leasing of 75% and find an alternative such as rental for the remaining 25%. This way you should be able to enjoy the benefits of low cost leasing with much lower risk in the event of a downturn in your business.

Rental is a little fancied option that in today's volatile business climate is making sound financial sense. If your discounts are not circa 30% then always explore a rental financing option. Mix rental and leasing for a low risk solution or take straight rental as a no risk solution. Your rental company will always be looking to help you design a rental package. Decide what best suits your business, whether it is low monthly payments or a lower purchase price at the end, or indeed some mid rental refresh, and ask your rental company for a quotation. Remember that at all times rental offers a virtually risk free solution.

Livingston are Europe's largest provider of IT rental products from all the major vendors with a variety of rental services from daily rentals to yearly rental packages tailored to meet your needs.


NEXT ARTICLE
ECM: what's in it for SMEs?
Managing director of Cygnet, Redmond Schley, gives us the lowdown on enterprise content management
Post Date: 15/10/2007
---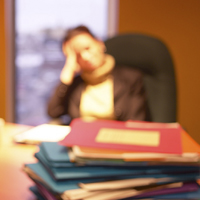 John F. Kennedy once said "The one unchangeable certainty is that nothing is certain or unchangeable." Wise words that are relevant, whether you are leading one of the most powerful nations in the world or a small medium enterprise (SME) with big aspirations.

The rising tide of enterprise content
An SME's ability to anticipate and handle change is fundamental to its success, its pace of growth and ultimately its survival. As businesses grow, the amount of information entering their organisations increases to the point that document and data handling can become a serious, costly bottleneck.

In the past companies had to grapple with mountains of incoming paper-based documents and records. Nowadays they also have to manage an influx of electronic information: emails, e-orders, web forms and so on. Collectively, this array of organisational information is referred to as "enterprise content".

Business continuity threatened
For some SME's content management consumes increasingly more time and attention than their core business. The company is distracted and its ability to deal with daily operations is inevitably compromised.

In the worst case, SMEs spend so much time administrating current business they have little time for new business development. Or worse still they fear the administrative implications of generating too much new business and consciously curtail sales for a while. Such activity soon leads to peaks and troughs in activity and is a threat to business continuity. It has far-reaching and sometimes irreversible effects on all operations, from sales and marketing to customer service and international trade.

By handling enterprise content effectively, SMEs can focus on core business.

What is ECM?
In recent years, advances in electronic scanning, classification, process management and storage technologies has lead to an upsurge in Enterprise Content Management (ECM) solutions.

According to AIIM Europe, the ECM Association, "ECM is the technologies used to capture, manage, store, preserve and deliver content and documents related to organisational processes." ECM tools and strategies allow the management of an organisation's unstructured information, wherever that information exists." ECM solutions vary dramatically in terms of capabilities and price, but most set out to achieve the following:


Increase profit.
Minimise time wasted finding or replacing documents and records.
Significantly reduce operating and administrative costs.
Enable fast, efficient handling of customer enquiries.
Make it easy to find documents, particularly when being used by others.
Provide information to overseas clients or external entities without delay.
Maximise information security.
Provide an effective disaster recovery strategy.
Achieve consistent quality.
Provide proof that your company acts honestly and with integrity.

Where do SME's start?
Nowadays it's increasingly common for start-ups to consider information management needs from the outset. They implement ECM solutions as the cornerstone for their entire administrative processes. This is by far the best way to begin, not least because it eliminates the need for backfile conversion or staff re-training.


An SME's ability to anticipate and handle change is fundamental to its success, its pace of growth and ultimately its survival


However start-ups often have notoriously small budgets for these kinds of projects, and in the early days sales and marketing activities often take precedence. Nevertheless, SMEs must remember that administration can become a costly distraction that inhibits growth. By laying solid foundations early on SME's can focus on adapting to change. They must also select a solution that has the functionality, flexibility and scalability to accommodate future growth and previously unforeseen requirements.

There are a number of established, affordable, feature-rich solutions on the market that are specially targeted at SME businesses, so be sure to evaluate a selection prior to making a final decision. Visit exhibitions, meet the sales and development staff and watch demos. Some suppliers even offer short term trials, enabling you to try before you buy.

What if content management is already an issue?
If your business is already compromised by spiralling costs, wasted time and poor customer service, it's not too late to change, but you must act quickly. Some fear this change. Their perception is that it will cause organisational upheaval and resistance, but this is rarely the case.

Experience shows that the vast majority of SMEs have the foresight to create an effective file plan – albeit paper-based – right from the beginning. It is a system that generally works, and everyone understands it, but it's costly and time consuming to administer. The ECM solutions most suited to SME implementation simply map onto the manual file plan so that the concepts and parameters remain the same. They automate the file plan, as well as introducing powerful new tools to enable all content to be accessed, shared, traced, managed and archived instantaneously, from any PC via a web browser.

Who benefits?
ECM implementations benefit SMEs in all industry sectors. The number one benefit is increased profit. They also enable superior customer service at lower cost. Authorised staff, customers and suppliers have direct, round-the-clock access to accurate information, wherever they are located. Day-to-day operational costs (faxes, photocopies, paper, time, phone calls etc.) are reduced and there are fewer administrative interruptions. ECM enables current employees to work more efficiently, thereby saving time and cost. As a result, recruitment decisions can sometimes be delayed. Last, but certainly not least, ECM solutions provide a detailed audit trail, assisting SMEs with regulatory compliance.

Closing thoughts
In order to survive and grow SMEs must anticipate and manage change effectively. Administration and information management often hinder progress, but the implementation of affordable, effective ECM enables business leaders to focus on core business, not content. Those who savour the change have most to gain.
NEXT ARTICLE
Voice of the future
A combined voice and data network allows small companies to make and receive work calls from almost anywhere, save money and improve customer service, all from one single system. And while there are still concerns over returns on investment and confusion over the benefits, VoIP is here to stay
Post Date: 04/10/2007
---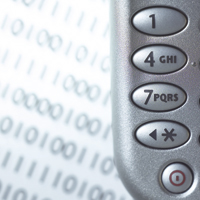 Today, smaller businesses are in a better position than ever before to take advantage of the sort of IT and telephony systems used by larger and more profitable companies. One of the best examples of this is the rise of internet protocol telephony (IPT), which is now spreading steadily in the small business sector as equipment prices fall and the choice of products and services expands.

A growing number of small businesses are now in a position to invest in converged, IP-based networks that carry both voice and data, bringing valuable operational and maintenance cost benefits, with only one network to look after and changes and upgrades implemented remotely. At the same time, the flexibility offered by Voice over IP (VoIP) and IPT applications is also becoming more appealing to small businesses.


VoIP makes it easier and cheaper for staff to work flexibly within the office or from home or remote locations, giving companies the opportunity to attract and retain key members of staff as well as to save money on heating, lighting and office space. Companies operating from more than one site can transfer calls between them over VoIP for free, as if between office extensions. And VoIP and converged networks can also drive improvements in customer service, with caller-identification technologies integrated with customer databases providing call-handling staff with instant access to customer details, and intelligent routing systems distributing calls to those staff best qualified to deal with specific customers or queries.


Trevor Evans, marketing manager for the small and medium business sector at Alcatel, identifies the three key reasons small companies are considering VoIP as cost savings on calls between sites, the potential for customer service improvement and the ability to offer flexible working.


"At the SME level the number of companies looking at an IP system has definitely increased, particularly as prices come down, but also because of these other drivers," he says. "We find that in small firms about 25% of staff are mobile workers to some extent and mobility is more easily achieved with an IP solution."

Alcatel's Extended Communications Server, which can be linked with the company's OmniPCX telephony system, enables this kind of mobility by giving remote workers secure connections into office networks to pick up emails and voicemails, view both their own – and their colleagues' – diaries, and access business information such as customer and supplier details. "It extends your communications, so when you're out of the office you get a similar level of service as you would in the office," says Evans.


"You access the server securely through a web browser or a mobile phone browser and there's no special software needed," he explains. "When you finish the web session there's nothing left on the PC. I can get all my calls wherever I am, and if I want to make a call I could connect back to my server, so I'm not making the call from my mobile, but through my office phone and I'm not incurring mobile phone charges or hotel phone charges."

Access all hours
Chris Jagusz, chief executive at another communications service provider, Eurotel, agrees mobility has become a crucial motivator for firms looking at VoIP. "It also allows businesses to extend their working hours," he says. "That can be useful when a customer does a lot of business online, meaning there's a reasonable amount of evening work, including phone enquiries. We've got a [B2B] customer that uses it for service calls. The call comes in and can be directed to the technician at home, straight to the person who can sort it out. That's where VoIP really comes into its own. Previously this kind of flexibility would have been extremely expensive but now you just need a handset worth £100 or £200 and a broadband connection."

Araminga is an example of a small business that is realising the benefits of VoIP. As a company that provides mobile phone car kit installation services to clients based across the UK, eight out of its 10 employees are almost always on the road. It originally considered purchasing a phone system that would have cost more than £4,000 but now uses Timico's VoIP for Business service that cost in the region of £300 to set up. This service is offered in conjunction with Nortel Networks and can run as a standalone IP PBX or function alongside an existing PBX.


Aside from the initial and ongoing cost savings, the main attraction is the system's call-routing capabilities, which can transfer calls coming into the office to mobiles, so staff need not worry about there being no one in the office to answer the phone. The system also enables several calls to be routed into the organisation simultaneously over the single analogue line in the office, using ADSL and VoIP.


'VoIP will be adopted everywhere when the price falls below the cost of traditional systems. That's something you can already see happening. Eventually, as manufacturers go over to it, customers won't ask for it. It's just what they'll get'



The company started using the system in spring 2005. "We've had a seamless transition and it's working very well," says the company's managing director Steve Chrich. "I can work from home and log on as though I'm in the office. If staff can't get in in the morning, they can just log in at home. If you want to add another person you just buy another phone, and if you wanted to decrease in size you won't have a big system to manage." The company pays about £450 every month for line rental, internet connectivity and telephony. "It's increased profitability, productivity and capital cost outlay is kept to a minimum," Chrich adds.

Lost in translation
Yet companies like Araminga are still in the minority. Often the reason is economic, with many smaller companies unwilling to write off existing analogue PBX systems, and a common suspicion that if the system's mobility-enabling qualities are not well used, it will take a long time to get a return on investment.

Vendors believe those doubters will be won over by the obvious customer service improvements IPT and converged networks can offer. "The real benefit would be unified communications for consistent and fast presentation to clients," says Charles Davis, chief executive at the SAS Group. "It does give an edge to small business clients to be able to react and update clients fast, because it allows them to fight above their weight."

But even if more small companies do start using VoIP, setting up a converged network is still often too great a leap.
The choice of supplier, and the level of detail required in planning the network infrastructure are crucial, warns Davis, who recommends using the assistance of a consultancy and/or a vendor-neutral systems integrator. "The problem with IP telephony is that the industry confuses what it is," he says, stressing the value of investigating exactly what the different manufacturers and suppliers offer.

"A lot of small firms don't have a huge amount of time to investigate, so they get confused as to what they're buying and why. IP telephony is a pure call system that requires a lot of planning and investment," adds Davis. "That's why there's a barrier, because you really need to pay someone else to put it in and maintain it. There is a bigger understanding required, because these products change the way you work and share information."
The danger is that without adequate support, the economic part of the business case may be diluted by any unforeseen implementation and maintenance costs. "A lot of small businesses end up only buying half a solution, and they might not be able to set up the integration to the email server or firewall," Davis explains. "There may be hidden costs in systems integration, staff training and refining business processes. Larger companies can get the skills they need in-house, but that's not an option for smaller businesses."

Without an understanding of how convergence changes the company's use of IT, there is also a danger of being caught unaware by the knock-on effects. "One thing that catches a lot of people out is data growth, with voicemails, faxes and emails all coming into one inbox," explains Davis. "Suddenly their back-up systems can't cope."

Outsourcing option
One way to avoid some of these challenges is to outsource some or all technical functions. BT added VoIP to its business broadband services 18 months ago and has now launched a dedicated office extension service aimed at organisations with 10 to 50 employees, with a single broadband line used to run up to 10 extensions. "It would be good for anybody who doesn't want to put in a capital outlay, who's moving premises or has a particularly flexible workforce," claims Chris Lindsay, general manager, broadband, VoIP and software services propositions at BT.

Among BT's customers is law company Woolley & Co, which specialises in family and divorce law. Its 11 lawyers all work from home. "Communicating with each other and with clients is clearly a big issue because there's no office to stick a physical switchboard in," reveals Andrew Woolley, founder of the company.

"All our software and files are server or web-based. Because we work as a virtual firm and our clients want us to be contactable anywhere, we need our information with us," he adds. "Also relevant is that we get a lot of clients from abroad – Brits or people married to Brits – who find us on the web." So one of the most important reasons Woolley & Co was interested in VoIP was a need to reduce the amount of money being spent on international calls. "The intention is that, wherever a lawyer is, they can answer queries and have all the information at their fingertips," says Woolley. "We will try to be totally paperless which for a law firm is a bit of a challenge."
The company is extending a trial of VoIP that started in the spring. Security was a key concern. "We were worried about security issues but that's why I use BT, because my insurers and the Law Society don't ask so many questions if we use a well-known provider as if we used someone they'd never heard of," explains Woolley. "There's also the fact that we represent some very well-known people going through divorces."
Those security concerns have now been overcome, as have worries over call quality. The one significant teething problem, a slowing of internet speed when a VoIP call is being made, has been put down to the relatively slow 2MB connections the lawyers currently use as part of their existing BT service package, and Woolley is confident this problem is temporary.

Of course, IP telephony and converged networks are still not suitable for every small business. "If you're single site and you just use your phone system to make and receive phone calls, you don't want to integrate it with any other applications and you don't have a great deal of mobility, then it would be a mistake to adopt all these new technologies," admits the SAS Group's Davis.

But eventually the day will come when the economic advantages of IP telephony become too compelling and outweigh the initial setup costs. "VoIP will be adopted everywhere when the price falls below the cost of traditional systems," claims Eurotel's Jagusz. "That's something you can already see happening. Eventually, as manufacturers go over to it, customers won't ask for it. It's just what they'll get."

NEXT ARTICLE
Main IT gripes revealed
Everyday IT issues, security and email or internet downtime pose the biggest challenges to today's small businesses, according to research by Connect
Post Date: 13/09/2007
---
The biggest IT issue for small companies is being able to cope with the day-to-day task of running an effective IT system, according to research released by Connect.
The organisation found that 37% of directors and IT managers said regular IT hassles were their biggest problem, followed by IT security at 32%.
Security was found to be more of a problem for larger companies, with 35% of firms with fewer than 50 employees listing this in their top two IT headaches, compared to just 27% of larger companies.
A lack of understanding of basic IT issues by staff was also cited by 30% of respondents, although this was less of a problem in smaller firms.
Three in 10 (30%) small companies cited cost in their top two biggest issues, compared to just 22% in larger firms.
"Much of the IT debate currently revolves around what we'd call 'big ticket' items," said Mark MacGregor, Connect's chief executive. "Concepts like mobile working, Web 2.0 or open source software dominate the news agenda for IT.

The IT supply industry needs to assess this kind of discrepancy carefully and to find better ways to ensure that small companies have the internet and email tools they need to run and expand their businesses

"While we're certainly not dismissing those concepts, the reality is that for the entrepreneurs and owner-managers that drive much of the innovation and growth in our economy, the issues are really much simpler," he added.
"They just want robust, cost-effective IT systems that actually work. One of the challenges we need to address as an industry is how we can deliver more of that type of IT to this vital part of UK plc."
Smaller companies were also more likely to complain about the amount of email/internet downtime they suffered, he added. This was cited by 24% of small companies compared to just 12% of larger ones.
"The IT supply industry needs to assess this kind of discrepancy carefully and to find better ways to ensure that small companies have the internet and email tools they need to run and expand their businesses," added MacGregor.
NEXT ARTICLE
Expert panel
We asked Alan Moody from Mamut, Dawn Baker of Sage UK, Rachel Bown from MYOB and Palo Alto Software's Alan Gleeson what the main issues in business management software will be in 2008
Post Date: 11/09/2007
---

Alan Moody, managing director, Mamut UK & Ireland
In July 2007, Gartner released a report naming the top 10 IT trends for 2008, pointing to Web 2.0, Software as a Service (SaaS) and wireless internet as three buzz topics set to move mainstream. The three trends are closely linked and stem from a fundamental change in the way people are using the internet.
SaaS, also known as 'hosted' software, is a delivery model where a vendor develops business applications and hosts them on the internet for customers. Unlike traditional software that a customer buys and installs directly on to a PC, with SaaS customers do not pay to own the software itself but rather for using it.
It may seem complicated, but most people are already familiar with the SaaS model and just don't know it. Everything from Yahoo! Mail to instant messaging programmes like MSN Messenger are hosted software products.
The benefits of SaaS to a small business centre on cost savings, flexibility and management, by:
Avoiding upfront cost barriers that can obstruct businesses from obtaining the benefits of more sophisticated software packages;
Enabling services to be accessed from almost anywhere, centralising information access and overcoming the information silos that can limit organizations;
Removing the need for having in-house IT skills.

Some applications are more likely to be accessed as services than others. Salespeople, for example, can benefit from SaaS because having an application over the internet reduces the need to be in the office and centralises data so it isn't trapped on a laptop where it can't be shared with others. Financial applications provide benefits in terms of centralisation of data but some organisations may find the risk too great to outsource such critical information to a third party and put it at risk of a communication disruption.
Such concerns around security and potential risks with placing important financial and business data online has led some companies to offer a 'hybrid' software plus services (S&S) model as an alternative to a restrictive SaaS model. The S&S model provides the best of both worlds by enabling some information to be kept locally on hard drives and other information to be hosted on the Internet.
Apple iTunes is an example of this: the iTunes player is installed on a user's PC, but new music is downloaded through the internet. Mamut Business Platform (MBP), launching in late December, is also built on the S&S model. MBP will offer users access to complete enterprise solutions to manage financial, logistical, CRM and sales force information at anytime, anywhere and on any compatible device.
Whether the software is installed or delivered over the internet is really just a choice of how we want to access information. In fact, we need both methods combined into a seamless user experience.
How the software industry develops will continue to be tied to other developments such as the devices that are available and their influence on working practices. In some cases this will be done by using installed software, in others by using software as a service and in many cases by using a combination of the two.
For more information see www.mamut.com

Dawn Baker, head of marketing (small business division), Sage UK
Deciding what software to buy for a new business can be difficult as there is a lot out there to choose from and the market is changing.

We know from listening to our customers that more businesses of all sizes are requesting software applications that work together to help them manage their businesses as efficiently as possible. Practically, this could mean that a company's accounting software shares customer details with its customer relationship management tool, links in with its payroll software or allows it to take customer payment directly from within the accounts software.

This 'integrated software' saves businesses time and money as it removes the need to re-key data into various pieces of software. They can now spend this time doing what they do best: running their business.

Another factor affecting the software market for small businesses is the increase in legislation in the UK. A recent Sage Heartbeat survey showed that a staggering 42% of businesses cite red tape as the reason they would not start up in business again. With this in mind, small businesses are requesting software to help them manage the burden of this legislation, such as accounts software to help them manage their VAT or HR software to help them to manage staff records.

Changing attitudes towards technology have also influenced the way in which people starting up in business are using software. More people than ever have grown up using computers and factors such as increased bandwidth mean that businesses now have the choice and flexibility to use software exactly how they want to, whether it's provided over the internet or as traditional desktop software.

For more information on Sage's range of business management software, please visit www.sage.co.uk

Rachel Bown, head of marketing, MYOB UK
Around half of small businesses in the UK use software to manage their accounts and business, leaving the rest to struggle with outdated spreadsheets or, worse, paper-based ledgers, leading to fears of a 'two-speed Britain'.
Education on how dedicated software can contribute positively to a small business' overall success and profitability is still needed. But we are pleased to see this message finally getting through with a sharp increase in the adoption of business software predicted for next year.
Other more noticeable trends include the increase in the number of small businesses now buying software within the first three months of their business life; an essential factor in bedding down good practice and getting the visibility easily before it becomes even more critical.
And now size and geography are no longer such issues for small business, to even the competitive landscape further, they are demanding more and more functionality. But affordability and training is the big issue.
The outlook is challenging for British small business owners. The statistics depict an ambitious small business owner who is bravely taking on the increasing challenges of a modern business environment. The financial burden is reaching a tipping point and is affecting the profitability and performance of many small businesses.
With compliance and tax issues growing in volume and complexity, small businesses must implement more rigorous financial management systems and techniques to release the valuable time they spend on administrative tasks and invest in more profitable activities. Typically a small business spends up to half a day managing their finances each week.
So small businesses must find providers offering increased functionality, simplicity of use, with knowledgeable support services and affordable easy payment options to really benefit from the time and cost savings promised.
For more information see www.myob.co.uk

Alan Gleeson, managing director, Palo Alto Software
The growth in the use of business management applications will continue in 2008 as companies and individuals look for greater efficiencies in the workplace. The following will represent some of the key developments and trends:
More emphasis on ease-of-use
As software developers reach a point where products become mature, their emphasis will shift from cramming in more features to focusing on improving the user experience so that the product is as easy to use as possible. Customers increasingly value their time so if a product is not intuitive they will not bother spending time learning how to use it. Think iPod, think simplicity.
Growth in web-based applications
The growth in the number of broadband connections in the UK and the decline in retail sales of software has supported the growth in online applications over CD based ones. A growing number of Web 2.0 applications from the likes of Google and 37 Signals mean that users can now work online without the need for specific paid for software programmes. This trend will continue as users want remote access to their applications.
Continued shift towards SaaS
It is likely that users will consider renting their software in greater numbers. When the software is consumed as a service there is no upfront outlay required by the customer and they are guaranteed the latest version.
Niche applications
As companies recognise the need to operate efficiently across their entire operation they will increasingly consider niche software solutions. Why compose a business plan from scratch in Microsoft Word when for only £79.99 you can buy Business Plan Pro 2007? Why pay studio recording fees when you can download a free application from Audacity?
More emphasis on design
With both Windows Vista and Apple iWork focusing on the design elements, it is likely that business management software designers will also focus on the design side ensuring their application looks great onscreen alongside the functions that it actually performs.
Software design for multiple platforms
The continued popularity of mobile devices ranging from BlackBerrys to iPods to iPhones means that software developers will look to design their applications to take account of the increasingly mobile user. However, with a more limited screen size on mobile applications, not all business management software applications will transfer seemlessly.
NEXT ARTICLE
Is your IT security up to the job?
Many small companies see the issue of cybercrime as something that only affects larger rivals and as a result are not taking measures to protect themselves, new research suggests
Post Date: 04/09/2007
---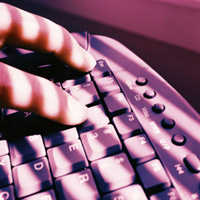 Almost half of small companies believe they are too small to be affected by cybercrime and fail to take the issue seriously enough, research by internet security firm McAfee suggests.
A staggering 47% of IT decision-makers from across Europe said they thought cybercrime was an issue for larger organisations and 45% though they would not be victims because they were not well enough known.
Over half (58%) of those polled said they did not think they were a valuable target while 56% suggested criminals would be unable to make any money out of their firm.

Cyber-criminals don't discriminate; to them size doesn't matter. Every SMB, even very small ones, will have customer details or financial information that will be of use to a cyber criminal

As a result of this flippancy, 28% of small companies spend just one hour a week implementing IT security measures despite almost one in five (19%) admitting that an attack could put them out of business.
"Cyber-criminals don't discriminate; to them size doesn't matter," said Greg Day, senior security analyst at McAfee. "Every SMB, even very small ones, will have customer details or financial information that will be of use to a cyber criminal."
McAfee is warning companies that they can be victims of viruses, hacking, spyware, spam and even ransomware just as easily as larger companies, which can result in stolen date, computer downtime, decreased productivity, lack of compliance and loss of sales and reputation.
"Choosing a managed solution and outsourcing security helps SMBs free up their time to focus on other priorities, confident in the knowledge that their IT security needs are covered by an expert," added Day. "It can also mean security technologies that are otherwise out of their price range are available to them."
NEXT ARTICLE
Expert panel
We asked Jonathan Westcott from Inforisk Security Consulting, Terry Martin of Coms plc and Troy Theobald from Barracuda Networks what the key components of an effective IT system are
Post Date: 28/08/2007
---

Jonathan Westcott, MD, Inforisk Security Consulting
A recent DTI survey into IT security showed that in the larger enterprise reported incidents have fallen. The same survey also showed that in the SME there has been an alarming 50% rise.
While the basic issues faced by both large and small businesses are similar, the challenges are very different. Large organisations will have well funded IT departments and full-time security staff. The smaller company may have in-house IT but is unlikely to have resources dedicated to security.
We are conducting our business in a world increasingly connected through internet, mobile and wireless technologies, laying ourselves open to a multitude of new threats and risk. Many of us rely on laptops and mobile devices using them outside our trusted networks on unprotected broadband connections, public wireless access points and hotel networks. How important is the information they contain and what safeguards are in place to protect them? Furthermore, do we have legal obligations over client or employee data?
It is evident that security has become a necessary part of today's business and that we need to incorporate it into our daily work routines. So what steps can we take to alleviate some of this risk?
To address these issues, we must first understand where we are vulnerable and the primary risks that we face as only then can we take steps to reduce risk to manageable levels. A security audit will allow us to establish a baseline, giving us a clear picture of the status of our networks, systems and procedures.

The audit is possibly the most important stage of our whole security process as it lays the foundation on which we can base our efforts. It will identify vulnerabilities and threats to our business and the associated risk, allowing us to allocate resources where required and manage subsequent work efficiently and cost effectively. Additionally audit results allow us to target exposure and weaknesses.
A security policy outlines the stance of our organisation with respect to security and communicates to employees and staff acceptable use of IT infrastructure, further reducing our exposure.
While the steps taken so far may have reduced the likelihood of an incident, the possibility of an occurrence is still very real. Virus or malware infection, robbery or hard drive failure are almost certain to affect us at some time and can have a serious impact on our ability to operate effectively. By recognising and understanding issues that we might face we can plan for outages with, for example, manual or paper-based systems that could save us downtime, expense and stress.
Regular backups are obviously important but like any other plans for continuity of business must be tested and verified. Too often we hear the story of someone's computer crashing, only to find that backups don't work and all is lost. Backups are a critical part of our recovery plans so we must make sure they can perform their function and restore our precious data and systems.
So we must establish a baseline through a good and thorough audit, asses risk and fix issues where possible, if not mitigate risk through recovery planning. Expect and plan for outages as they are inevitable. We must ask ourselves what could really affect our business, how we could reduce the likelihood of it happening, and what might we do if it still happened.
One thing is certain of security incidents, they are unpredictable. By taking a structured and proven approach to security we can level some control over the multitude of threats that surround our business.
For more information visit www.inforisk.co.uk

Terry Martin, chief executive, Coms plc
One of the major elements in setting up an effective IT system is the selection of a communications system that can integrate seamlessly with all elements of it. For new businesses, this can be very confusing and very costly if you make the wrong choice.
Thousands of small businesses are selecting or making the switch to internet-based phone systems (VoIP) for reasons of cost and ease of usage. Last year, for example, small and medium-sized companies spent £1.1bn on internet phone systems equipment and services, compared with £2.1bn for enterprises according to research by InfoTech.
Major service providers have traditionally courted large businesses with VoIP, as this was where the most money was to be made, and more or less ignored entrepreneurs. The new wave of telecommunication companies have recognised that VoIP is very relevant to SMEs and are now tailoring packages with this sector in mind, which is now embracing this technology with open arms.
The benefits of a VoIP communications system for SMEs are numerous and go beyond simple costs savings. It also leads to improved productivity and enhanced client customer relationship management. This ultimately results in more clients, which in turn translates into a better bottom line and a healthier, more competitive business.
There are various options that take into account the current technology and anticipate the innovations in the not-so-distant pipeline and the following are part of those currently available:
A state-of-the-art phone system
Hosted VoIP provides business customers with a leading edge phone system without the associated capital cost. From day one you will have a system that delivers all the current features plus tomorrows as they become available
Futureproof
Hosted VoIP is 'futureproof,' as when new features are introduced, they are rolled out to existing customers, so there is no need to worry about another large capital equipment upgrade a few years down the road
Pay as you grow
With hosted VoIP there is no penalty to start small and then add 'seats' to the system as you grow, as you only pay for the seats you need on a monthly basis
Reduce call costs
While saving on calls is no longer the primary driver for adopting VoIP, it can be a prime factor for organisations that have multiple offices requiring frequent voice communication, so not having to pay for that communication can reduce a large amount from an organisation's operational budget
Seamless teleworker connectivity
Hosted VoIP makes it easy to integrate teleworkers into the business telephone system through their own broadband connections. In addition, your customers will be able to reach your teleworkers through your VoIP switchboard, regardless of where the worker is physically located
Cut move, addition and change costs
Every time your company moves, adds or changes a conventional telephone connection, it costs money. With VoIP, your network configuration is software programmable and its voice signals are carried over your business LAN so you can administer the changes yourself
For more information on what hosted VoIP can do for your business go to www.Coms.Net and take a free trial
Troy Theobald, European sales director, Barracuda Networks
Spam is one of those areas of the IT headache that has become very prominent of late. Once considered to be nothing more than a nuisance in the form of mass advertising, it has progressed into a very dangerous, time-consuming and sometimes offensive issue. It has advanced to a level where we are seeing malicious code hidden inside spam emails that embed themselves into PCs. This can enable a hacker to record keystrokes of passwords (gaining access to systems), for example, or even enable the hijacking of the machine so as it can be used for sending more spam at a later date. It can come in the form of phishing spam, which has the sole intent of getting you to send or input personal data for the benefit of hackers to steal your identity and blow a devastating hole in your current or savings account.
To make matters even more difficult for anti-spammers, good email to one person can be bad to the next. For instance the marketing department of a business want to see particular e-magazines, which the technical department has no interest in seeing. This is making it more awkward for systems to classify messages correctly on a company wide basis. Spam also has no preference for what flavour of company it goes to. It can be a small business of a few consultants to the largest behemoth of a company with hundreds of thousands of employees. We are all at risk, even down to the individual home user.
So with all this scaremongering about the viciousness and indiscriminate nature of spam, how easy is it to combat? Implementing the right solution is obviously key. Whether it is software, appliance or an outsourced option will depend on a company's needs, budget and resources. There are pros and cons to each, but analysts have seen a trend towards appliances that are easy, intuitive, cost-effective and that actually work. Software solutions are often very administration heavy. Outsourced solutions tend to become less cost-effective over time.
It's important to remember that spam is an income medium that if severed, a different/more clever method will arise to combat the filters. Over the last few years good appliance solutions have been growing in popularity due to ease of use and effectiveness at keeping up with these ever-changing trends.
So spammers are always trying to invent new ways to 'get in' and disguise their message intent. In recent times we have seen the advent of image spam (picture text) being used to fool systems. This has actually caused many manufacturers of anti-spam solutions to almost give up due to the difficulty in dealing with it.
Clever use of PDF files and zipped attachments has suddenly started to proliferate the world of spam delivery mechanisms. These are all ways to fool solutions into letting a bad message through. If your chosen solution is not capable of keeping up-to-date with all these emerging spamming methods, then it quickly becomes pointless.
Eventually you can become a victim of what can be hours of wasted time clearing out your own and your staffs' inboxes. Not only that, you risk those phishing attacks and one of those potential cases of upset employees taking you to court because they are devastated at reading about sexual enhancement methods involving pharmaceuticals, which, by the way, currently account for about a third of the global spam email traffic.
So a well chosen anti-spam solution will reduce costs associated with dead time 'cleaning' inboxes. It is an invaluable piece of IT equipment designed to wheedle out those phishing attacks. It will block all those messages with imbedded malicious code/viruses/Trojans and worms, all put there to cause havoc or steal private information. With the email traffic now peaking at 95% spam, reclaim your network.
NEXT ARTICLE
Are you set for new safety law?
The Corporate Manslaughter Act, which comes into force in April 2008, requires companies accused of manslaughter to make that information public, which could have a devastating effect on their business, Croner warns
Post Date: 05/11/2007
---

Small business owners need to prepare now for the introduction of the Corporate Manslaugher and Corporate Homicide Act or risk their reputation ending up in tatters, according to business advice consultancy Croner.

The new law, which comes into force in April 2008, will make it much easier for companies and owners to be convicted of manslaughter for work-related deaths and injuries.

But Croner claims many companies have not been made aware of the fact that if corporate manslaughter charges are brought against them, they will have to make that knowledge public, which could ruin their reputation and cost them staff, suppliers and customers.

"Only recently over half of all employers (52%) admitted to being unprepared for the new law, and from our interaction with businesses we know there's even less awareness of the publicity clause," said Stephen Thomas, a safety technical consultant with Croner.

This will no doubt affect recruitment and retention rates, as well as maintaining and securing new business and relationships with contractors. No one wants to work for or recruit the services of a 'rogue' company

"This specific part of the law puts unprepared businesses at risk of damaging their corporate reputation by highlighting their laissez faire attitude to health and safety," he added.
"This will no doubt affect recruitment and retention rates, as well as maintaining and securing new business and relationships with contractors. No one wants to work for or recruit the services of a 'rogue' company."
Croner offers the following tips to help comply with the new legislation:
Make sure that health and safety management systems accurately reflect the company's activities
Actively involve senior managers to act as motivators for all levels of management (by maintaining their interest through participation) and for employees (by demonstrating management's commitment to their wellbeing)
Allocate health and safety responsibilities to all levels of staff to create a sense of ownership regarding the companies overall health and safety standards
Encourage communication between all levels in spoken, written and visible pathways
Implementing health and safety measures need not be costly: it can save you money not only in the avoidance of fines and penalties but in tangible business benefits such as increased performance, reduction in lost time, reduced insurance premiums and a healthier, happier workforce
NEXT ARTICLE
Are you ready for new business legislation?
ACCA is urging small business owners to take action now to ensure they are ready for a rise in the minimum wage, changes to the Companies Act and an increase in staff holidays from October
Post Date: 27/08/2007
---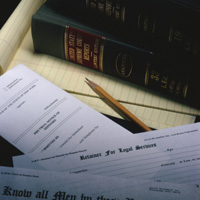 Small business owners are being urged to make preparations now for new laws that will come into force from 1st October.
As part of a new government strategy to introduce legislation twice a year, three major initiatives that will affect small businesses will become law, warns John Davies, head of law at ACCA (the Association of Chartered Certified Accountants).
"October 1st represents the second key date of 2007 for new business legislation, under the government's relatively new system of storing up new workplace measures for release just twice a year," he said.
Of most concern to small company bosses will be another rise in the level of the minimum wage, which will increase to £5.52 an hour for workers aged over 22. Those aged between 18 and 21 will be entitled to a minimum of £4.60 while 16-17-year-olds will receive at least £3.40 an hour.
October also marks the start of a phased introduction of the new holiday ruling, which will eventually see every employee in the UK entitled to a minimum of 28 days' annual leave a year. This is designed to end the practice used by some companies – particularly in the entertainment and service industries – of counting the eight Bank Holidays every year as part of the current minimum entitlement of 20 days. Staff will eventually be entitled to a minimum of 20 days plus the eight Bank Holidays.

Of most concern to small company bosses will be another rise in the level of the minimum wage, which will increase to £5.52 an hour for workers aged over 22

From October 1st, the statutory minimum leave entitlement will increase from 20 days to 24, before rising further to 28 days in April 2009. Companies will still be able to offer payment in lieu of the additional holiday entitlements but only up to April 2009. The new regulations will be extended to part-time workers on a pro-rata basis.
Small business owners will also be affected by elements of the new Companies Act that will come into force in October 2007. These include new statutory rules on the responsibilities of company directors which will have important implications for directors of companies of all shapes and sizes, says Davies.
"The new act takes the most important common law principles and sets them down in legislation," he says. "The intention is to make the law more accessible to non-experts and in the process save companies the expense of buying in specialist advice from outside.
"The main common law-derived duties now set out in legislation include the fact that directors must respect the terms of their company's constitution and act within their powers, they must avoid conflicts of interest and should not accept benefits from third parties," he added.
NEXT ARTICLE
How to make the most of marketing
Companies spend an average of £28,187 a year on business-to-business marketing, according to new research. But most aren't making the most of the leads that arise from such campaigns
Post Date: 25/09/2007
---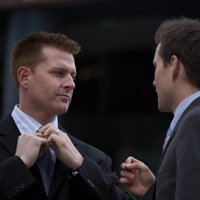 British companies spend an average of £28,187 on business-to-business marketing campaigns but many are wasting this money by failing to investigate and qualify new business leads.
That's the conclusion of research by business information company Marketsafe, which claims that in almost one in four (23%) companies 50% of annual turnover comes from new business opportunities.
But despite spending on marketing, many companies do not do their homework properly when approaching a new business target, Marketsafe claims. The survey found that fewer than half (43%) of company's go to a potential target's website before contacting them and a similar proportion don't even check who is the most appropriate contact to approach. A staggering 16% admit to doing no research whatsoever into a prospective business customer prior to approaching them.
The most common excuses for failing to win new business were a lack of time (42%) and money (39%), too much competition (24%) and poor quality marketing data (13%).

There is an attitude, particularly with direct marketing, to target as many businesses as possible and wait for the '2%' to reply

"British businesses pour billions of pounds into their sales marketing campaigns but staggeringly many do not take the time to learn about the companies they are targeting," said Andrew Harris, managing director of Marketsafe UK.
"There is an attitude, particularly with direct marketing, to target as many businesses as possible and wait for the '2%' to reply," he added. "Investing more time and money in developing 'customer intimacy' can help firms get more from their sales and marketing activity, maximising the value of their investment."
The amount of money spent on sales and marketing varied considerably depending on the size of the business with small 'one-man bands' spending around £1,100 compared to large companies which spend an average of £119,000 per year, the survey revealed. Each new business client won in the UK costs an average of £472 in sales and marketing activity alone.
NEXT ARTICLE
Does your firm personalise direct mail?
Personalising direct mail allows small companies a much more targeted means of marketing that can lead to response rates of 30%, according to new research
Post Date: 07/08/2007
---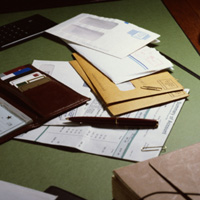 The majority of businesses are increasing the amount of direct mail they send out to customers but research suggests that over half of this heads straight for the bin.
A study by Prontaprint revealed that 63% of UK firms now send out more direct mail than this time last year, with one in 10 mailing such correspondence out every week.
But 55% of direct mail is thrown straight in the bin and 19% of staff who handle post admit to filtering out post to prevent perceived junk mail reaching its intended recipient.
According to the research, personalised mail items increase response rates by up to 10 times, boosting rates to up to 30% compared to a 2-3% ratio for mass mailings.
"For small businesses, where sales leads and customer contact information can often fall through the cracks, being able to market pinpointed prospects with postcards, flyers or personalised notes is a great opportunity," claimed Keith Davidson, head of marketing at Prontaprint.
"A well-designed, road-tested direct mail package represents a cost-effective sales tool all on its own, especially if personalisation is used hand-in-glove with measurable objectives, an effective advertising message, design, special offer or response reward, call to action and, ultimately, the deal closer," he added.

For small businesses, where sales leads and customer contact information can often fall through the cracks, being able to market pinpointed prospects with postcards, flyers or personalised notes is a great opportunity

The poll of 1,000 companies also revealed that 76% had heard of personalising direct mail and 67% had received and remembered receiving such correspondence.
But 58% thought that personalised mailing was a new concept, suggesting many small firms have yet to take advantage of this method of marketing.
"Today's state-of-the-art personalisation techniques mean there is no excuse for firms not to be able to target their specific audience and increase their response rates," said Davidson. "Direct mail gives you complete control over who sees your marketing, in contrast to advertising in print, online-mail, websites or television."
NEXT ARTICLE
What your staff hate about work
Companies wanting to get more out of their office staff should aim for crisper meetings and a more efficient administrative setup, according to European-wide research
Post Date: 16/10/2007
---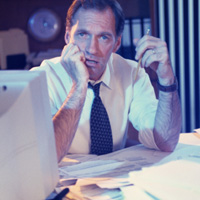 The biggest gripes among office workers have been revealed as bad manners, long and pointless meetings and office politics, according to pan-European research commissioned by printer manufacturer Canon.
The research found that long and pointless meetings were the biggest annoyance in Europe while in the UK and Ireland office politics took the top spot.
Eight in 10 office staff in the UK and Ireland have witnessed visible acts of displeasure by colleagues, with the most common causes of staff losing their temper being spoken down to by a boss or work colleague (61%). PC downtime and leaving paper jams in printers also featured prominently, cited by 24% of staff.
The survey of 3,000 office workers also revealed the most stressful administrative tasks, with collating documents coming out as the most tedious, cited by 27%. This was followed by searching for files on the company network (23%), filing expenses (16%) and submitting holiday requests (10%).

There is no doubt that office rage is on the increase, but a range of initiatives such as crisper meetings or interpersonal kindness could reduce stress levels

One in 10 office workers admitted to wasting three hours a day on unnecessary admin, with four in 10 spending at least two hours on such tasks. When asked what they would spend this wasted time on if they could improve office productivity, the resounding response was leaving the office on time (39%) followed by more time for personal development (27%) and taking a proper lunch break (16%).
"For people to feel less stressed in the office, they need to feel more in control of their working life and working environment," says psychotherapist and occupational stress expert Lucy Beresford.
"When this control is lost through external events such as a rude boss, sitting in a pointless meeting or a printer jam that no one wants to fix, it doesn't take much for the average office worker to snap.
"There is no doubt that office rage is on the increase, but a range of initiatives such as crisper meetings or interpersonal kindness could reduce stress levels."
NEXT ARTICLE
Crimes against business rise again
The British Chambers of Commerce has called for the system of recording business crime to be overhauled in the light of startling new crime figures
Post Date: 09/10/2007
---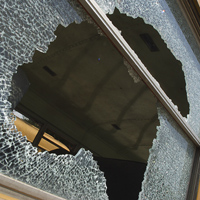 The number of insurance claims for crimes committed against businesses in the period between April and June 2007 rose by 11% on the same period in 2006.
According to Axa's business crime survey, the amount of malicious damage claims rose by 28% while the number of arson claims rose by a staggering 43%.
Instances of theft fell by 2%, the survey revealed, although this remains the most common claim and accounts for over half (53%) of the total.
"What this survey continues to highlight is the increasing amount of crime related to business," said Gareth Elliott, policy adviser at the British Chambers of Commerce. "Even though businesses have taken measures to reduce crime, they are fighting an ongoing battle that is becoming increasingly difficult to wage.
"Until there is a reliable definition of business crime with which national police forces can record crime statistics, the true extent of crimes against businesses will not be fully known," he added.

Even though businesses have taken measures to reduce crime, they are fighting an ongoing battle that is becoming increasingly difficult to wage

Despite the rising level of crime, the proportion of insurance claims that were made during this period due to crime actually fell in 11 of the 15 cities measured by the index.
The hotspots for crime against businesses are Bristol where crime accounted for 25.4% of claims – a rise of 5.2% from last year – and Cardiff, with figures of 24.3% and 3.6% respectively. At the other end of the table, just over one in 10 (11.2%) of claims in Newcastle were due to criminal activity.
"Criminal activity is a growing problem for businesses," said Doug Barnett, risk manager at Axa. "So far this year, we have dealt with 10% more crime claims by businesses than in 2006 and around one in every six claims is crime-related.
"We believe that businesses are making more of an effort to protect themselves from crime and are pleased to see that incidences of theft have actually decreased this quarter but acts of petty vandalism, which can be more difficult to guard against, are increasing dramatically."
NEXT ARTICLE
Absence rates set to soar
Salespeople and office admin staff are the most likely to take time off work when they feel a cold or flu coming on, according to research
Post Date: 01/10/2007
---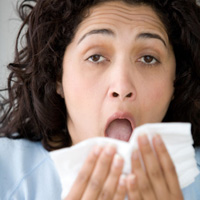 Companies are being warned to expect higher than usual levels of staff absence as children return to school and the weather takes a turn for the worse.
Research by Lemsip into how people deal with colds and flu claims this time of year is particularly risky for staff, and parents in particular.
"Back-to-school season is a bad time of year for UK businesses in terms of sickness levels, as germs are spread among the new school intake, which are then passed on to mum and dad," the research claimed. "One in 10 parents is likely to have caught a cold from their offspring as soon as the school gates opened for the new term."
The survey discovered that 59% of employees are 'gladiators', who will attempt to battle on regardless despite feeling ill, and 32% 'hibernators', who will phone in sick at the first sign of a sniffle.
Salespeople and office admin staff are the most likely to take time off work when struck down by a cold or the flu, the research suggested, with 22% and 18% respectively admitting their tactic is to hide themselves away for fear of spreading the virus around the office.

One in 10 parents is likely to have caught a cold from their offspring as soon as the school gates opened for the new term

Nearly half (45%) of those questioned said they rarely took time off work, with worrying about letting colleagues down cited by 43% and missing an important meeting by 29%.
Those working in the emergency services are the most likely to feel they are letting their colleagues down by failing to arrive for work, cited by 68% of respondents in this profession.
Tradesmen are the least likely to take time off work due to a cold or flu, the research discovered, with 76% saying they would battle on regardless. This is likely to be due to the high number of self-employed tradesmen who are not entitled to any form of sick pay for taking time off work. Teachers and others in the education sector followed, at 71%.
The survey also highlighted an emerging trend among UK workers for so-called 'HUDDLE' days, standing for 'hide under duvet, do little else', at the tail end of a bout of flu. The research claims this is common practice for 25% of public sector workers and 20% of private sector employees.
Such a habit could increase the average number of sick-days taken significantly and increase the cost of absence to UK businesses.
NEXT ARTICLE
Can you really trust your staff?
Temporary staff, salespeople and cleaners are seen as the biggest internal threats to company security, according to a survey. But they aren't the only risks and companies should leave nothing to chance
Post Date: 10/09/2007
---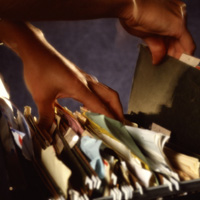 The least trustworthy members of staff are seen to be salespeople, temporary staff, security guards and cleaners, according to new research.
The 'Trust, Security and Passwords' survey carried out by Cyber-Ark Software revealed that the most reliable and honest staff were perceived to be those who worked in the legal, IT and HR departments, as well as the boss' secretary.
One in 10 respondents nominated the marketing department as the least trustworthy while the same amount pointed to company directors as potential security threats.
"In an organisation you never know who you can trust," said Calum Macleod, European director for Cyber-Ark. "There is increasing evidence to show that most breaches are carried out by insiders who are those people you least suspect such as the temporary staff who may be paid by your competitors to extract vital information.

There is increasing evidence to show that most breaches are carried out by insiders who are those people you least suspect such as the temporary staff who may be paid by your competitors to extract vital information

"The findings of this survey show that there is distrust across all groups of workers and our advice to companies who need to protect sensitive information is to encrypt it, lock it away in a digital safe and make sure that you only allow staff to have access to what they need, by creating layers of security on your network."
Other recent research conduced by Carnegie Mellon University on behalf of the US Department of Defence found that the group of workers that posed the biggest threat to an organisation's security were those with access to IT systems such as IT staff.
"It is time companies take stock of who they employ and not to naively allow staff general access to everything and anything," added Macleod.
"Often people can do more damage than you can imagine just at the click of a mouse so it's worth sitting up and taking note of just who has access to what, researching your vulnerabilities and then locking down and securing not only your physical backdoors but also your virtual ones."
NEXT ARTICLE
How tax changes will hit your retirement
The Federation of Small Businesses has warned that thousands of entrepreneurs will have less money than they thought to retire on after the rate of capital gains tax on business sales was increased to 18%
Post Date: 24/10/2007
---

Many entrepreneurs now face a more uncertain retirement. Their contribution to the wealth of the nation – their hard work, their taxes, the jobs they offer people and the facilities they provided for their local communities – are all being taken for granted

The Federation of Small Businesses has warned entrepreneurs that they will be hit by changes to capital gains tax when they retire as well as during the usual course of selling a business.
Measures announced by chancellor Alistair Darling in the pre-Budget report will now affect entrepreneurs who were relying on selling their business to fund their retirement, often in place of a pension.
The changes – which have been fiercely opposed by business groups including the British Chambers of Commerce and CBI – will see the various rates for capital gains tax scrapped in favour of a flat rate.
This means small business owners selling up will have to pay 18% rather than the previous rate of 10%, which was introduced by Labour government in the 1990s in a bid to encourage start-ups.
"Many entrepreneurs now face a more uncertain retirement," explained FSB national chairman John Wright. "Their contribution to the wealth of the nation – their hard work, their taxes, the jobs they offer people and the facilities they provided for their local communities – are all being taken for granted.
"We are not talking about millionaires or fat cats, but entrepreneurs who have taken a big risk and deserve their modest rewards on the sale of their business," he added. "A secure retirement for entrepreneurs is now looking less likely thanks to the government's tinkering with capital gains tax taper relief."

The organisation is also warning that the measures will hit anyone planning to sell a business before the new rate is introduced in April 2008, as prospective buyers will expect a knockdown price knowing that owners have to sell.
NEXT ARTICLE
Should you have a board of directors?
Academic research published by ACCA suggests the vast majority of entrepreneurs want to retain control over key business decisions. But in doing so they miss out on a more independent and strategic approach
Post Date: 24/10/2007
---

We need to address the reasons entrepreneurs are shying away from using other directors as they can provide a cost-effective way of developing these businesses beyond the often-limited horizons of the founders

Small business owners want to take key decisions themselves and reject the idea of having a board of directors or non-executive positions, according to academic research published by ACCA.
The research carried out by Colin Coulson-Thomas, professor of direction and leadership at the University of Lincoln, discovered that very few small companies even had working boards and the handful of non-executive directors that did exist were usually relatives.
Those who acknowledged that additional directors could help fill existing skills gaps did not believe they would be able to afford them, the study added.
"Directors in many cases only tended to act as directors when required to do so, at AGM time, or when approving the audited accounts," said Coulson-Thomas. "But in the absence of independently-minded non-executive directors, whose duty is to the company rather than particular individuals, many found it difficult to step up from discussion of short-term operational issues to provide strategic direction.
"What was most striking – and sad – about my findings was that virtually no entrepreneurs were able to sum up succinctly what was special about their business," he added. "Some of them had real potential, which independent advice in the shape of new directors could help them realise, but they could not see it."
The research also suggested that small business owners were more concerned with getting through the next couple of years than formulating a strategy for the business. Company boards and non-executive directorships were seen as an issue for larger companies only.
"This valuable research shows that small firms are missing out on the experience, objectivity, fresh thinking and skills that effective boards can provide," said Paul Moxey, ACCA head of corporate governance and risk management.
"We need to address the reasons entrepreneurs are shying away from using other directors as they can provide a cost-effective way of developing these businesses beyond the often-limited horizons of the founders."
NEXT ARTICLE
Heart of the country
Benefiting from a central location and excellent transport links, the West Midlands offers a unique combination of business and pleasure for entrepreneurs
Post Date: 04/10/2007
---
The West Midlands is situated in the heart of England and is home to over 5m people. Centrally located and well connected to the rest of the UK and beyond, this region offers everything businesses and individuals need to succeed and enjoy life, with a thriving, diverse and innovative population.

The West Midlands comprises of Birmingham and Solihull; Coventry and Warwickshire; Herefordshire; Shropshire; Telford and Wrekin; Staffordshire; The Black Country and Worcestershire. The area offers a variety of environments from vibrant cities to idyllic rural villages; dramatic hills to rolling countryside; historic castles to state-of-the-art science parks.

It is home to a dynamic and creative workforce of more than 2.7m and has the fastest-growing financial services sector in the UK outside London. There is a substantial range of commercial property from Science Park incubators to large scale development opportunities. In addition, Advantage West Midlands and other funding organisations offer new business start-ups more than 600 separate sources of business funding (see separate box). In 2004 alone, the area saw more than 14,000 new business start-ups and there are currently more than 2,300 overseas companies from more than 40 countries located in the area.

As the birthplace of the industrial revolution, the West Midlands has a long and distinguished heritage. Today, the region is the economic heartland of Britain and is responsible for 8% of the UK's GDP. Situated at the heart of the UK's transport networks, its central location allows easy access to national, European and global markets. The West Midlands is in direct contact with many of the UK's most important regions and is also the hub of the nation's transport network. It is served by six motorways, the M6 Toll and a network of major arterial roads, meaning that 82% of the total UK population are within 150 miles' drive of the West Midlands region.

It is also at the centre of the UK's rail network. Birmingham New Street is the country's main national rail interchange and boasts exceptional rail connections, with more than 170 direct services every weekday between Birmingham and London, while Hams Hall Channel Tunnel freight terminal and Daventry International rail freight terminal offer direct rail access to European markets.


'Birmingham International airport is the UK's second largest airport outside London and has daily direct scheduled flights to over 100 destinations throughout Europe, North America, Asia and the Middle East'


The region is also home to two airports connecting the West Midlands to the world. Birmingham International airport is the UK's second largest airport outside London and has daily direct scheduled flights to over 100 destinations throughout Europe, North America, Asia and the Middle East, while Coventry Airport has an established reputation as a major centre for international freight and courier services and is home to the Parcelforce worldwide, national and international parcel distribution hubs.

As well as a highly skilled workforce, the region also offers over half a million people currently in education. The region has 13 higher education establishments, of which 10 are universities, plus eight science parks and two of the UK's top five business schools; all of which work closely with local industries to share expertise and research.

It is also home to the largest and fastest growing business and professional services sector outside London with over 100,000 people employed in Birmingham alone, and boasts a rapidly expanding IT sector, growing 20% every year and employing 57,000 in 3,000 companies. The West Midlands is also one of the leading telecommunications centres in the UK.

Life outside work
From the city of Birmingham and its iconic buildings at the heart of the region to Hereford Cathedral and the Ironbridge Gorge, the West Midlands offers a diverse range of cities and eclectic mix of towns and the ideal balance between urban and rural environments. With the rolling beauty of the Malvern Hills to the world-class shopping facilities of Birmingham; the magic of Shakespeare's Stratford to the industrial heritage of the Black Country; and the culinary offers of the Balti belt to Ludlow's Michelin stars, the area offers a diversity of landscapes, people, food, drink and attractions.

As Britain's second city and the urban centre of the West Midlands, Birmingham is a modern and vibrant metropolis. A shopper's paradise, the city is home to the Bullring, the Mailbox and the landmark Selfridges, attracting millions of shoppers to the region every year. The National Exhibition Centre, located on the outskirts of Birmingham, is the busiest exhibition centre in Europe, staging more than 180 exhibitions each year. Visited annually by 4m people, the centre has the ability to host large-scale international trade fairs as well as smaller specialist shows.

With a thriving, diverse and dynamic business base, the region is the ideal location for new business start-ups and for established businesses to expand. High technology companies sit alongside resurgent manufacturing enterprises with internationally famous names like Cadbury, JCB and Wedgwood continuing to prosper in the region. An impressive infrastructure and a ready-made skills base have led companies like Fujitsu, Vodafone and Muller to relocate to the area where they have enjoyed strong local support.

The West Midlands was the birthplace of the industrial revolution and it has a long tradition of innovation. Today the region has a buoyant high technology base and great emphasis has been placed on allowing its technology community to retain its international edge. Three 'technology corridors' have been established to build on and nurture the existing regional technology strengths in targeted key industries. The West Midlands really is at the heart of it all, creating an environment in which business and people can prosper and flourish.


NEXT ARTICLE
Find the space you need
The team at Access Self Storage explain how self storage is helping SMEs
Post Date: 02/11/2007
---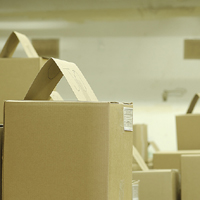 When starting a business or trying to expand, location and space are major considerations. Whilst for some businesses location is of paramount importance, for many others a prestigious location - which comes with a hefty rental price - is an unnecessary factor. What is important though is affordability and flexibility. Starting or expanding a business always involves risks, so any opportunity to minimise the risk is always a welcome prospect.

Risk factor
For most new or expanding businesses, regardless of location, one risk factor is the prospect of being tied down to a medium or long-term lease, which can hinder growth and restrict flexibility.

A solution which is helping many of today's SMEs is self storage. All kinds of businesses can benefit from using self storage, from sole traders and those who are outgrowing working from home to multi-location stock based businesses.

Flexibility
For stock based businesses the flexibility of self storage is of particular appeal, with many storage companies only requiring 7 days notice to up or down size a unit there is no longer the worry of paying for space which is not needed. Larger or extra units can be rented for busy periods like Christmas or to cope with other increased seasonal demands, and then once stock has been dispatched a business can resume the lower rental rates of smaller units.

Tomas Dalek imports Polish beer in to the UK and uses Access Self Storage in Boston Manor as his base: "My stock levels fluctuate on a weekly basis so the flexibility Access offers me means I am only paying for the space I need. I also have the luxury of increasing or decreasing space as and when I need it, and don't have to commit to a long-term lease, which is something I wouldn't be able to do with conventional warehouse space".

For bulk storage, drive-up units and undercover loading bays are available, as well as forklift facilities to ensure delivery and dispatch of large orders are managed with ease. In addition to storage space some companies also have offices, meeting rooms and secure car parking facilities, allowing all the benefits of being fully functional from one site but without the costs and commitment usually associated with such a set-up.

All kinds of businesses can benefit from using self storage, from sole traders and those who are outgrowing working from home to multi-location stock based businesses


Making the most of office space
Self storage is not only of benefit to businesses which are stock based: with office space in any location costing a premium and the additional worry of volatile overheads, it is imperative to ensure that costly space is being used to gain maximum benefit. Offices which are cluttered with rarely referenced paperwork, archive files, excess equipment or unused furniture could free up expensive space for additional members of staff by using self storage for the lesser used items. An Ernst and Young survey revealed that it costs the average company £1,200 per year to maintain the space occupied by a four-drawer filing cabinet. With self storage costing a fraction of that price and most businesses having more than one filing cabinet, smart businesses are recognising the advantages of storing paperwork offsite.

Easy expansion
An additional benefit of using self storage is the opportunity for expansion without relocation. Using freed up space for additional staff removes the need of expensive and disruptive relocation, meaning a business can remain where customers and suppliers know where to find them, and where current staff are happy to commute.

For companies who use sales representatives to cover different territories, storing samples, stock or materials in local self storage facilities is a great way of reducing travel time, therefore allowing the sales force to get on with the job they are tasked to do; selling. Certain self storage companies offer a receipt and despatch facility which can be a huge added bonus for all types of storage users.

Accessible
Having business assets in storage does not mean they are out of reach, as well as offering 24 hour access, self storage facilities are located in prime spots in terms of transport links and proximity to businesses. So, a self storage unit can be almost as convenient as a company's on-site stock room or archive storage area, just without the associated costs.
Many companies are recognising the advantages of cost-efficient and flexible space when it comes to business. With the self storage industry providing a hassle-free alternative to conventional trading, it allows many SMEs to better equip themselves to move their businesses forward in a low-risk, cost efficient manner.

NEXT ARTICLE
A place of your own
Taking out a commercial mortgage can give small business owners security and the chance to invest in their own business premises. But, as with their residential counterparts, there are risks attached too
Post Date: 04/10/2007
---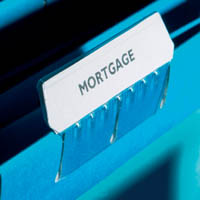 Homebuying has long been something of a national pastime in the UK. The proportion of the population that own their own home massively outweighs those living in rented accommodation and is certainly far greater than in many other European countries, where renting is more commonplace. And yet when it comes to company premises, leasing is very much the preferred option.

That may all be about to change, however, with an increasing number of lenders arriving in the commercial mortgage market bringing with them a far wider choice of products than has been available up to now. "Building societies have traditionally been among the leading providers of business mortgages, with many professional groups – such as accountants, solicitors and vets – often buying rather than renting their premises," says Neil Johnson, policy manager at the Building Societies Association.

"This can often be as a consequence of the nature of those businesses. They are often established by a relatively affluent individual who can afford to buy the premises knowing that when they come to retire they will have an asset as well as the business that they can sell," he adds. "Many societies are also looking to diversify their lending, however, and move into new areas."

Trends in the business mortgage arena are hard to identify. While it is not necessarily the case that huge numbers of small businesses are turning their backs on the traditional rent/lease option and taking out mortgages on their business premises, the options and opportunities for doing so are clearly broadening.

"If a business finds itself in the position where it is able to buy its own premises, then clearly it will look at doing so," explains Nikki Cann, associate director at the National Association of Commercial Finance Brokers (NACFB). "Renting is often seen as dead money in the commercial marketplace, just as it is in the residential one. One trend that is becoming clear, however, is that there are increasing numbers of lenders entering the commercial mortgage marketplace, which means that there is greater choice for a business now. Businesses that would have had difficulty in getting a commercial mortgage five years ago now have a number of different lenders who will consider lending them money."

According to Jonathan Moore, head of marketing at Mortgages for Business, business mortgages are usually priced and negotiated on a case-by-case basis, depending on the personal and business circumstances of the borrower and the strength of their company. "Most high street banks and traditional lenders will want to see three years' accounts, while some of the new specialist lenders take a more flexible approach to the marketplace," he says. "Firms with short trading histories or imperfect credit are now fundable, as are those with limited accounting information."

Mortgage market
David Willetts, director at small business consultancy DAW Consulting, claims there is another reason why some

'If done correctly, you could have a situation where tenants in part of the property can effectively be paying the mortgage for you. That means that your business itself is living rent-free'

business owners might consider taking out a mortgage rather than renting office premises. "A commercial mortgage may be the only option available to a business owner with a poor credit record and possibly county court judgments served against him," he suggests. "In addition, some types of businesses may be too high a risk for the conventional fund providers. Some commercial mortgage providers now add greater weight to the individual's ability to repay rather than the person's past record. Typically an acceptable form of security would include retail shops, factories, warehouses, office buildings, hotels, land, pubs and farms."

Because the range of mortgage products on offer has grown so significantly, this has become an environment in which you are far more likely to find a solution that suits your business than would have been the case just a few years ago. "Multiple new specialist business mortgage lenders have now entered the marketplace such as Commercial First," adds Moore from Mortgages for Business. "The days of your local high street bank being your only option in terms of finance are gone." He claims that it can make sense to have your day-to-day banking and mortgage with different providers because having all your products with one lender means that company has total transparency over your portfolio and could use that information when deciding whether to lend money and, if so, at what rate.

Why the sudden interest from lenders in this sector? According to Fraser Mackay, head of commercial marketing at Barclays Business Banking, research suggests that up to 10% of firms with a turnover of more than £50k hold a commercial mortgage. In addition, figures suggest that commercial mortgages are not typically 'small ticket' loans: 63% of loans are for over £100k, while 41% are in excess of £200k. In addition, against a backdrop of rising levels of insolvency, lenders are looking at ways of stretching their business into longer-term arrangements, easing the short-term cashflow issues that many of their customers face.

For many owner/manangers of small businesses, their only prior experience of mortgages is restricted to their own home loan. But the NACFB's Cann suggests
that commercial mortgages should not necessarily be viewed in the same way as their residential counterparts since they can also be used as part of a much more bespoke funding vehicle. "A commercial mortgage as a source of funding doesn't need to be taken in isolation," she explains. "A good broker will have a look at the whole picture of the business and design a package that suits that individual business.



'Some of the new specialist lenders take a more flexible approach to the marketplace. Firms with short trading histories or imperfect credit are now fundable, as are companies with limited accounting information'

"For example, where a small business owner/manager might believe they need a commercial mortgage with an 80% loan-to-value, a broker might look at the deal and consider the possibility of leasing arrangements on some of the equipment, or a factoring and invoice discounting arrangement to help with cashflow," she says. "This could free up more capital to allow the business to pay a larger deposit and, in turn, secure a lower rate for its commercial mortgage. At the same time, the flexibility of the business's finances has been increased."

Safe as houses?
Property has long been seen as a fairly safe long-term investment, so could there be merit in a business looking beyond simply owning its own premises and buying additional commercial property to let for additional income? Stuart Barton, president of the NACFB, certainly thinks so. "If done correctly, you could have a situation where tenants in part of the property can effectively be paying the mortgage for you," he explains. "That means that your business itself is living rent-free."

Taking out a commercial mortgage for an additional property can also assist with the lending process itself, he adds: "If you can prove a tenant is involved in your proposal to purchase a property then it can certainly help the lender to get his head around the proposition." The latest report by the Royal Institution of Chartered Surveyors revealed that rental yields on commercial property has remained stable, with offices currently showing the best performance, although even in this sector the rate of increase has slowed down.

But outside the office market, rental growth was muted, at 2.7% for retail property and 1.4% for industrial space, and with interest rates likely to rise still further before the end of the year, this is not an investment decision that should be entered into lightly. It's also worth noting that the last Budget announced that business tax relief on empty commercial properties would be reduced, so any business owner investing in buy-to-let commercial property needs to be confident that it is highly rentable.

However, the current consensus is that – unlike other forms of investment – property will at least hold its value, even if it won't necessarily bring the kind of return that the residential market has seen in recent years. A well-advised purchase could just be the key to the long-term stability of a business's operation. "Any business looking to purchase its premises would be wise to seek the advice of a broker before taking the plunge," says the NACFB's Carr. "As with many things, it's usually better to shop around to secure the best rates and a broker can take the legwork out of that."

NEXT ARTICLE
NEXT ARTIC

Why a mixed age range is good for business
Over half of both young and older workers claim to recognise the benefits the other group can bring to a business, according to research by Jobcentre Plus
Post Date: 09/10/2007
---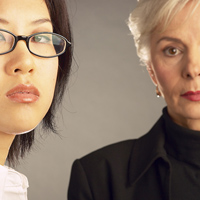 Almost half (40%) of older workers think younger colleagues teach them skills they did not previously have, according to a study commissioned by Jobcentre Plus.
The research highlights the benefits to businesses of employing a diverse range of age groups, with 66% of older employees and 65% of young workers claiming to recognise the benefits of working with people of all ages.
"The research shows that having the right balance of age and skills can bring numerous benefits to establishing a complete workforce for both employers and employees," said Lesley Strathie, chief executive at Jobcentre Plus.
"Both older and younger workers appreciate and learn from the qualities each brings to the workplace," she added. "It's not always easy to get the mix right."
The main quality young people believe older workers bring to the workplace is experience, quoted by 94%, followed by reliability (66%) and understanding (63%).

Both older and younger workers appreciate and learn from the qualities each brings to the workplace. It's not always easy to get the mix right

Nearly two-thirds of older staff were impressed by younger colleagues' ability to learn quickly, be flexible (61%) and give them energy (51%).
But the survey also revealed some notable differences between the generation gap. Over half of older workers felt young colleagues were more likely to take risks, while 30% of younger workers thought older staff were more willing to work anti-social hours compared to 23% of older workers about younger employees.
The motivations for coming to work also differed slightly. While both groups said money was the main factor, this was more prevalent in younger than older workers (73% compared to 52%). More than one in five (22%) of older employees said they worked for personal satisfaction.
"Tapping into a wider pool of talent, experience and skills can help employers increase productivity, maintain a competitive advantage and improve the bottom line," said Chris Ball, chief executive at The Employment Age Network, which supported the study.
LE
NEXT ARTICLE
On demand
Xenios Thrasyvoulou, CEO of peopleperhour.com, explains how to find support when you need it without the agency fees
Post Date: 02/11/2007
---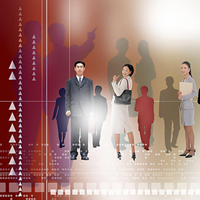 There is nothing more frustrating than having 10 or more little jobs that need completing and no time or resources to get them done. They just stay on your "To Do" list and cause disproportionate aggravation.

Outsourcing is the simplest solution to this dilemma. You can be surprised at how many of those little, niggling tasks can now be easily put out to tender to highly skilled or qualified experts to complete on your behalf, whilst staying in complete control.

Take the following as an example.

You are a new business, working round the clock to get off the ground. Resources are naturally tight, and whilst you have the 'bigger issues' of getting customers and securing funding, you also have the following to do:

• Design and build a website
• Write copy for the site and other marketing collateral
• Review your Terms & Conditions
• Write a press release
• Compile an electronic data-base of prospects
• Polish up your business plan and power point presentation

This all too familiar problem has led to the creation of a new phenomenon: online services marketplaces, that match project work like the above with skilled casual labour.

Xenios Thrasyvoulou, founder and CEO of one such marketplace that recently launched in the UK explains "in essence what we are doing is bringing the benefits of out-sourcing to smaller businesses. Traditionally this has not been possible due to the large entry costs which meant that only the larger companies could afford it. Our model uses the web as a direct matching medium therefore making it economical to out-source projects as small as £50 even, or as large as £50,000!"

The way it works is very simple: you simply advertise a project requirement online. This then prompts people with matching skills to quote you for the project. As a 'Buyer' you can weigh up your decision based on price, the quality of the quote, credentials and feedback rating through the site.

You can be surprised at how many of those little, niggling tasks can now be easily put out to tender to highly skilled or qualified experts to complete on your behalf


"It sort of works like an eBay system" adds Thrasyvoulou, "but where the underlying commodity is a service"

The cost of entry for a small business is zero – advertising the projects on the site is free. And whilst in traditional channels you bear the cost of agency fees, or hefty consultancy fees, here you only pay an agreed price to the service provider.
Data shows that these new online marketplaces are tapping into a highly skilled workforce that has opted to be freelance and self-employed. As a consequence, they are more likely to quote their rates at a fraction of larger organisations, which are carrying the significant overheads that these people do not require. According to a survey carried out by the Equal Opportunities Commission in 2006, over 40% of UK women and 10% of men are making this lifestyle choice by opting for part-time or occasional work patterns, rather than the traditional '9 to 5' regime. So now, there is a growing pool of expertise looking to undertake work at 'normal' hourly or project rates.

"The problem we are solving is one of reach and one of quality assurance" says Thrasyvoulou. "Through the system you can reach people whom you'd never be able to reach before. You can easily find a company to build your website, sure, but how else do you find that one person who has a day a week to spare and can do it at a fraction of the cost? And how do you know that they will be reliable and not run off with your money?"

"Our model solves both problems. With a growing community of freelancers, who each and every time get rated on performance from actual users, you have at your fingertips a vast and growing resource of skills to tap into, with no cost of entry. And when you think that 30% of UK companies turnover is accounted for by small companies with under 50 employees (according to the DTI), you start realising that this is a big problem to be solving!"
NEXT ARTICLE
How to attract working mothers
The majority of working mothers require flexibility in their working arrangements but 90% struggle to find it. And that could open doors for smaller organisations that have traditionally missed out on top staff
Post Date: 11/09/2007
---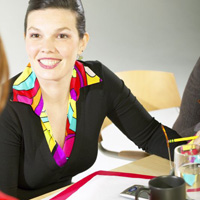 Small firms that are prepared to offer flexible and home-based working part of the time could benefit from working mothers who are keen to get back into the job market.
According to a recent survey by workingmums.co.uk, many mothers feel employers are indifferent to their family commitments and 90% said they found it difficult to find flexible work.
With many smaller companies struggling to recruit decent staff in key areas, this research suggests firms that are willing to be flexible over working arrangements could be attractive to well-qualified and reliable employees.

The survey showed that mothers are hungry for work and often have an impressive range of skills and experience to offer employees but feel that there is a distinct lack of opportunities to utilise them

"I would have been surprised if the survey had found that working mothers were finding things easy," admitted Mike Emmott, employee relations advisor at the Chartered Institute of Personnel and Development. "It's a tough job and it always will be.
"But I'm surprised that the responses were not more positive. There has never been a time when employers were more aware of the benefits of offering more flexibility to workers," he added.
Over half (55%) of the respondents to the research said they would rather work from home with just 6% saying this did not interest them. But 39% said they would like to work from home only some of the time, suggesting that companies requiring staff to be in the office at times yet prepared to offer flexibility at other points could gain.
"There's a huge pool of talent and years of experience that could be tapped should the right jobs be made available," said Gillian Nissim, founder of the workingmums.co.uk website.
"The survey showed that mothers are hungry for work and often have an impressive range of skills and experience to offer employees but feel that there is a distinct lack of opportunities to utilise them.
"Things are improving but there's still a perception that there's a reluctance to offer flexibility," she added. "We need employers to think more creatively and to get beyond the mindset that a job requires someone to be in the office five days a week."
NEXT ARTICLE
How to run a successful family firm
Managing a family business can have many advantages but can also pose issues that if left unmanaged could become serious threats to future prosperity. Business Link offers a few pointers on how to get the right balance
Post Date: 07/08/2007
---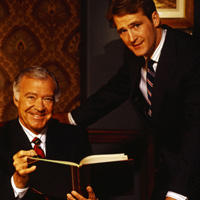 Starting-up and working in a family business can be challenging but can also bring valuable benefits when compared to other businesses, from greater trust between staff to a stronger commitment to making the business a success.

As well as the advantages mentioned above, family businesses can often have a more stable vision, given their desire to build a business for future generations. Family members may also be more willing to make financial sacrifices for the sake of the business, for example, deferring wages during a cashflow crisis.





However, without careful management the business can descend into conflict, often due to poor communication or clashes over pay. To help you run or start-up your family business here are a few factors to bear in mind:

Get talking
Communication can be an issue, so make sure you have good communication channels in place. Family members have a tendency to assume they know what the other feels or wants and personal resentments can become business conflicts. Encourage an atmosphere of open discussion where issues can be voiced in a safe, blameless environment

Create balance
Integrating non-family employees with the family can be tricky. They may feel uncomfortable and/or outnumbered. Develop a mechanism for providing constructive feedback to help all staff, family and non-family alike, to feel motivated and involved. This could be regular staff meetings or an internal newsletter, for example

How best to pass on your business to the next generation will be one of the biggest challenges you face. You need to make the right decisions for you, your family and your business

Get an outside view
Family businesses can have a tendency to get too close to the day-to-day running or the business and miss the wider picture. It is always advisable to have someone, perhaps a consultant, to advise and act as a sounding board. Think about appointing an experienced adviser or non-executive director to provide an impartial viewpoint and help prevent emotions from clouding business issues
Make the commitment
To avoid conflict, draw up a family-business constitution. The constitution or family creed should include the business strategy, objectives and ethos, management structure and dispute-resolution procedures. It should also cover succession planning, retirement, training and the appointment and rights of all staff, family and non-family alike
Paying the people
Remuneration can be a cause for conflict for all. Relatives being paid more that other staff for no valid business reason can cause resentment. Set out a remuneration policy which will help prevent conflict and resentment, ensuring fair treatment of all
Succession planning
How best to pass on your business to the next generation will be one of the biggest challenges you face. You need to make the right decisions for you, your family and your business, effectively balancing the needs of all three. Your plans should include your key goals for the succession process, a timetable of the transition stages, from identifying a successor and then full transfer of responsibilities and a contingency plan
NEXT ARTICLE
How to start up a business in the UK
Setting up a small business in the United Kingdom involves a number of important steps if you want to get things right first time. There will always be an element of trial and error in starting up a business; however we hope this overview will guide you through the initial steps, based on the experiences of the Coddan CPM team and our contributors
Post Date: 25/09/2007
---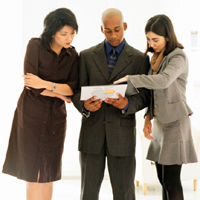 Many business start ups fail because of inadequate market research. Overcrowded sectors, insufficient customer awareness, wrong location - the list of potential pitfalls is almost endless.

Setting up and running a business is a time consuming task – you need to be dedicated and focused and able to structure your time in order to be successful. The rewards of starting up your own business can be great, but think carefully if you have the attributes and right sort of personality to cope with going it alone.

So you want to start your own business, but are not quite sure where to begin? Maybe you have a fledgling business but need help to move it forward.

You should think carefully about which structure suits your particular circumstances before making a decision. Choosing the wrong structure could expose you to unnecessary costs and risks, while failure to address certain practical issues may result in you falling out with your business partners or associates.

Having said that, the status of sole trader suits many professions where starting up does not require major investment, and where a skill – such as carpentry, bricklaying or freelance services – is just as important as business acumen. It will not stop you from employing people when you start to get busy, but it will allow you to keep a tight grip on your business and to run it as you wish.


The rewards of starting up your own business can be great, but think carefully if you have the attributes and right sort of personality to cope with going it alone


There are different ways to start a new business. These vary from self employed and partnership to private and public limited companies. There are a lot of important points you need to consider when thinking about starting your new business. There are also a lot of important questions you need to answer while considering your future enterprise. These questions usually include:

What kind of business should I be?
What do I call my business? Do I break a trademark rights or copyright with my proposed name?
Do I need a license?
How the trading laws affect me and my business?
Statutory insurance requirements
Keeping business records
Annual requirements
Tax liabilities
and many others

Coddan CPM Ltd is here to help new entrepreneurs to make the most important decisions on the structuring of their new business operations and help with the annual statutory requirements: from annual filings with the Companies House and Tax Office to preparation of resolutions and minutes for day-to-day operations.

At Coddan, business specialists and consultants also can assist with the following queries and matters:

Banking and finance transactions
Intellectual property – we advise on exploitation and/or realisation of intellectual property including patents, trade marks, copyright and industrial know how in conjunction with the firm's intellectual property group; we also advise on confidentiality issues, restrictive covenants and computer software and hardware licensing
Commercial agreements including agency, distribution and management agreements
Shareholders agreements – we have the expertise and knowledge of many industries to recognise what our clients require;
Internet start-ups. Web site design and development
Financial services regulations
Company incorporations for both local and foreign interests – we offer a fast, efficient and tailored fixed fee service for company incorporations
Apostille legalization, notarial and consulate certification of the documents

NEXT ARTICLE
Lack of response will cost business
The average cost to a business of failing to respond to customer emails within two hours is £18,000 a year, according to research by Vodafone UK. Yet despite this many companies still aren't prepared for mobile working
Post Date: 01/10/2007
---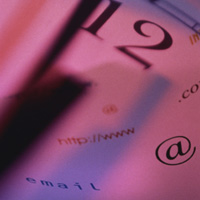 Supplier companies have just two hours to get in touch with potential customers before one in three firms would take their business elsewhere, according to research by Vodafone UK.
The research also revealed that the average cost to a business of failing to respond to email enquiries is £18,000 a year, which rises to over £100,000 for one in 30 firms. The total cost of this to the UK economy is £31bn a year, Vodafone claims.
Yet despite the potential losses, the majority of companies admit they have no policy in place for following up with potential customers. Fewer than one in five has a set response time, the survey revealed, and less than a quarter of workers say they would respond to an email from a potential customer.
"Business culture and expectations are dramatically changing with the development of new technologies," said Kyle Whitehill, director, enterprise business unit, at Vodafone UK.
"As the world becomes more demanding it is vital for business to be able to take advantage of opportunities when they arise by being flexible, responsive and available at all times."

As the world becomes more demanding it is vital for business to be able to take advantage of opportunities when they arise by being flexible, responsive and available at all times

Four in five business admit they are not totally switched on to mobile working, the research suggested, despite the fact that more than half (56%) of those businesses actively expect their own suppliers to be able to work remotely.
It's not just new customers that would walk away from an organisation that cannot respond quickly to an email, the survey showed, as half of those polled said slow responses from an existing supplier would be a reason to cancel a contract.
The survey added that Glasgow was the city with the best remote working practices, with 77% of business claiming to be either fairly or fully switched on. This compares to the least switched on city Manchester, where only 48% had access to mobile working technology.
NEXT ARTICLE
Lost time is lost money
Top Sports agent and CEO issues stark warning to UK businesses
Post Date: 28/09/2007
---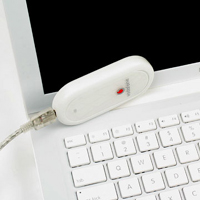 In business, time really is money. It may be a cliché but new research backed by the UK's business leaders reveals climate shift in 'new business' response times.

Suppliers have a crucial two-hour window to respond to a sales enquiry or one in three companies say they just take their business elsewhere, according to the Vodafone 's latest mobile working research.

The poll of more than 1,000 Managing and Company Directors, business owners and corporate decision-makers reveals the cost to business of failing to communicate with customers. Businesses expect their suppliers to be available around the clock yet the survey revealed that only 20% of sales staff have any form of mobile communication with their offices.

It also reveals the average value of each lost sales call costs £18,000. However in the high-stakes business of professional football and talent management a delayed response can cost many times that amount…


Businesses expect their suppliers to be available around the clock yet the survey revealed that only 20% of sales staff have any form of mobile communication with their offices.


In this exclusive WebTVshow for Newbusiness.co.uk, top sports agent and CEO Jon Smith, and Vodafone mobile working expert Bryony Clow warns British businesses not to let complacency replace competitiveness and offers experienced advice for businesses looking to refresh their responsiveness. Smith knows how important it is to keep in touch with your clients at all hours and how failure to respond can cost a business dearly.

NEXT ARTICLE
Alliance aims to boost business skills
The government is backing a joint initiative between colleges and businesses aims to provide a closer match between training and the core skills required by employers
Post Date: 24/10/2007
---

It brings together employers, through their Sector Skills Councils (SSCs), who can identify and articulate their skill needs, with college principals who have the expertise to deliver the training to meet those needs

Employers and colleges have joined together to form a new initiative which will attempt to create a 'demand-led' approach to skills training.
The alliance between the Skills for Business network and the Association of Colleges will create 14 new employer/college sector skills groups led by a college principal to develop skills ranging from basic writing to foundation degrees and diplomas.
"It brings together employers, through their Sector Skills Councils (SSCs), who can identify and articulate their skill needs, with college principals who have the expertise to deliver the training to meet those needs," said David Hunter, chief executive of Lifelong Learning UK and chair of the skills coalition.
The joint initiative has come about as a result of the number of employers complaining that new recruits are unprepared for the world of work, despite having qualifications from schools, colleges or even universities.
"Employers have been telling us that despite the juggernaut of qualifications, applicants aren't coming through with the skills they need," said Tom Bewick, chief executive of Creative & Cultural Skills.
"This is why industry and education really need to work together. This flagship group provides the direct link between supply and demand. We can now help to deliver education and training that is truly responsive to the needs of employers."
The alliance has now been officially endorsed by John Denham, secretary of state for innovation, universities and skills. "The government's ambition to make this country a world-class leader in employment and skills by 2020 is being realised," he said. "We are giving employers a powerful voice in closing skills gaps so they can control the design of training and its delivery, where and when employees need it."
NEXT ARTICLE
Staff 'need financial education'
Educating employees about the nature of the financial markets and other matters such as savings and mortgages could help companies cut down on staff stress, sickness absence and even litigation, according to the CIPD
Post Date: 21/08/2007
---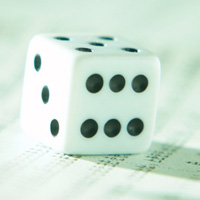 Companies can minimise the negative effects the recent stock market turmoil have on their staff by educating employees about the financial markets, the Chartered Institute of Personnel and Development has suggested.
According to Charles Cotton, benefits adviser at the CIPD, companies of all sizes can cut down on stress and depression caused by concern over share plans and pensions pots by educating them about the long-term nature of such plans and the tax-advantaged status they enjoy.
Reducing staff angst over such matters can ensure companies remain productive and prevent a rise in sickness absence at a time when they need to be performing at their maximum levels of efficiency.
Employers could also extend such financial training to cover mortgages and savings, said Cotton. "This comes against a backdrop of increasing mortgage costs for many workers, with some tempted to stop saving for their future by focusing on their mortgage repayments," he said.

By providing financial education, employers can help their staff acquire the financial knowledge that will allow them to shop around for the best mortgage deals allowing any savings to be redirected

"By providing financial education, employers can help their staff acquire the financial knowledge that will allow them to shop around for the best mortgage deals allowing any savings to be redirected towards their savings.
"Providing employees with advice and education about financial matters will help them make more informed decisions about how to save for the future and deal with concerns when they arise," he added.

"Better financial awareness will also help minimise the risk of people making inappropriate benefit decisions subsequently blaming their employer and impacting negatively on employee engagement, employer brand and possible litigation."
NEXT ARTICLE
Could a staff trip help your firm?
Taking staff on a corporate trip can develop working relationships and generate employee loyalty. But it's easy to allow them to spiral out of control. The following tips should help you to plan the perfect break
Post Date: 17/10/2007
---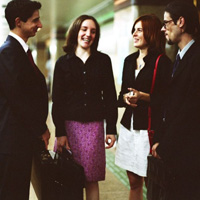 In these days of cheap flights and staff shortages, many companies are realising the benefits of taking their team away as a means of rewarding them for their hard work and building a bit of team spirit.

But if left to spiral out of control such trips can easily end up costing far more than you initially envisaged and can even have the opposite effect on company morale if behaviour gets out of hand.

Jonathan Miles, corporate sales director at corporate events and teambuilding company Brilliant Weekends, offers the following tips for small business owners looking to create a truly unique experience:
What do staff want?
Find out what interests staff, where they've been before, what excites them and what their expectations are. Look at their feedback and take it on board: no one wants to be dragged away from their personal lives on a weekend for something they don't want to do
Budgetary research
Do this before giving the game away. Don't drop hints about Barbados when your budget will only stretch to Barcelona as it will only disappoint
Get organised
Plan in advance. Some corporate weekend breaks are booked a year beforehand. The earlier you book, the better rates you will get and more choice due to availability. Last-minute organising can result in panic-buying which means going with whatever you can get and disappointing your employees
Pay attention to detail
Mistakes mean unwanted stress and often expense. Something as simple as misspelling a name on airline tickets can result in £100 per ticket name changes. Booking double rooms rather than twins can also cause embarrassment and costly onsite changes

Something as simple as misspelling a name on airline tickets can result in £100 per ticket name changes. Booking double rooms rather than twins can also cause embarrassment

Communicate
If you're organising an incentive, get people excited. If it's a surprise, email weekly clues to them. If they know what's going on, communicate as much detail as possible to make them look forward to the trip and feel that the hard work is being done for them and all they have to do is sit back, relax and enjoy
Know your limits
Decide from day one how many people are going or what targets they need to meet to participate. Changing the goalposts leads to increased costs, last-minute changes and some people feeling resentful that it's not such a massive achievement to win the trip if the receptionist is being brought along for the ride. Agencies sell packages based on numbers so be aware the price can change considerably if you change your numbers
Shortlist destinations
It's not all about the budget. You should also be aware of weather conditions, language barriers, travel times, public/school holidays, local customs and security risks. Overlooking something like a bank holiday weekend can have a huge impact on your weekend, particularly if everything is shut
Site inspection
Try and budget for an organiser's inspection to check out the destination six months in advance. Not only is it good fun, it's the best way to decide whether a destination is or isn't suitable for your group. You will also feel far more equipped to advice your group what they are letting themselves in for and will be able to suggest great points of interest
Flights
It can be a nightmare when booking for one, let alone trying to organise a whole group. Check flight schedules before deciding on your destination. Low-cost airlines aren't always low-cost once you take into account the extras such as taxes and in-flight meals so it can be better to book with groups agencies, which are often able to hold prices and don't require names until sometimes two weeks before the travel dates. Ensure your tickets are 100% checked and accurate
Visas visas visas
Check with your employees in advance if they will need them, how easy it is to get them in time and how you can help them. Your employees may feel discriminated against if they can't participate in the annual jolly due to their nationality
Dietary requirements
If you are organising meals find out if anyone has allergies or dietary requirements, if you know in advance it can be accommodated
Alcohol
Often an essential part of the trip but a costly one. Decide if you are offering open bars to employees or if guests will be required to pay for themselves. Once out of the office some people can be tempted to get carried away so you may want to consider limits
Get help
It is unrealistic to think one person from the team can organise and manage a trip for 150 employees. Use an experienced agency who will help onsite and take some off the pressure. You will also receive better rates and support when challenges arise, as they inevitably always do. It is also advised you use UK-based agencies so you can easily communicate and have somewhere to go if you are unsatisfied. After all, everyone (including you) should be able to enjoy themselves and not spend the entire trip dealing with individuals crises
NEXT ARTICLE
Expert panel
We asked Grant Appleton from HRS, Stefan Betz of Germanwings and Stephen Miller from Oasis Hong Kong Airlines whether cost or comfort is more important for business travellers
Post Date: 19/10/2007
---

Grant Appleton, commercial director UK, HRS
Unlike large corporations which generally have procurement departments to negotiate best prices, small firms frequently don't have company travel policies and usually manage their travel budgets themselves, which can lead to misuse or misinterpretation by employees.

Research commissioned by HRS at the beginning of this year showed that for small firms cost is the most important factor when choosing travel but that doesn't mean you have to compromise on convenience or comfort.

The best way to handle travel budgets is to develop a company travel policy where possible. This doesn't necessarily mean having preferred suppliers or using a particular agent, but it can mean insisting on best practice. For example, the lowest prices for most types of travel are generally found on the internet. As an owner/manager you can insist that employees book their travel through certain specialist sites which usually have the widest content and choice as well as the lowest cost.

For example, skyscanner.net is a good price comparison site for European air travel, listing both charter and scheduled services both low cost and full service. At HRS.com you'll find the widest choice of hotels worldwide on the internet, including a high percentage of competitively priced independent hotels which you simply won't be offered if you book through a travel agent. The site gives you a full price comparison as well as allowing you to search by location, facilities and more.

Aside from saving your company money, there are two further bonuses to insisting that employees use specialist sites. One, you can easily doublecheck the price the employee has been quoted to ensure it's the most cost efficient. Two, when someone is faced with a list of pricing options on screen, they begin to suffer from 'visual guilt' so ignoring the cheaper alternatives is more difficult.

If your company does a lot of business abroad, another smart move is to shop around for loyalty schemes that reward the company, not the individual. For example, Hertz and Avis both run SME company schemes which give upgrades, free hire and more. With airlines, these company focused loyalty schemes are less prevalent but, for example, KLM has an SME scheme called Bluebiz where the company racks up miles, not the employee. Schemes like this can serve to reduce your travel overheads but do check that you're still getting a competitive deal overall.

For many companies, travel is the second biggest overhead after salaries, but by developing a company best practice travel policy which includes using specialist internet sites and SME schemes you will make savings that directly affect your bottom line.

For more information visit www.hrs.com/corporate

Stefan Betz, country manager, Western Europe, Germanwings
Businesses of all sizes are always looking for ways to increase efficiencies and generate cost savings. Travel budgets are often one area to fall into this category, but the last thing a business traveller wants is to arrive at a meeting tired and stressed. Even on short-haul flights to Europe, comfort can be just as important as cost when it comes to choosing an airline to travel with.
Whilst Germanwings is a low-cost airline, 40% of our customers travel with us for business purposes and we have preferred supplier contracts in place with 300 large companies. Part of the way we achieve this popularity is by offering convenience, simplicity and great extra services at no extra charge to our business travel customers.
One of the biggest perceived problems with low-cost carriers is that they fly from 'nowhere to nowhere'. Our policy is quite different: we offer high-frequency point-to-point services to primary airports in key European business locations. This minimises the extra time and money that is spent reaching that final destination.
Another bugbear for companies using typical low-cost airlines is that if a travel schedule changes at the last minute, can be difficult to reschedule or cancel flights and the value of a ticket may be lost. The cost of 'unused tickets' can be particularly problematic for small businesses. During the past year, Germanwings has launched special 'Flex Plus' tariffs to allow passengers to make alterations to a booking at short notice, free of charge. Cancellations can also be made.
To appeal to the business traveller wanting a low-cost yet 'executive' experience, our product has a distinctive quality: a young fleet of aircraft; well trained crew; executive-style leather seating; and (it goes without saying for a German airline) extremely high standards of reliability and safety. Our award-winning travel portal www.germanwings.com also features an easy and transparent booking process and options to purchase extra services such as car rental and hotel booking.
Other services that are attractive for business travellers include web check-in, a customer credit card, 'Rail & Fly' services within Germany, a dedicated helicopter shuttle in Berlin to the city's trade fair centre, and pre and post- trip newsletters.
Meanwhile, our frequent flier programme – the Boomerang Club – rewards business travellers for their loyalty (one free flight for every eight return flights), and offer benefits such as advance boarding and special offers.
And business travellers wanting to reach a destination in our comprehensive network, where there is not a direct low-cost flight, can now instead take 'Smart Connect' services on selected routes via our hubs in Cologne/Bonn, Stuttgart and Berlin-Schönfeld. This is a re-invention of flight transfers specifically for the low-cost airline carrier market. The benefits are 141 new available routes, over 500 additional connections each week, and a Smart Connect fare always costs less than two single fares combined.
We believe that Germanwings is at the forefront of low-cost innovation to give our customers a high level of comfort but for a fair price.
Germanwings is one of the most successful low-cost airlines in Europe and offers frequent direct flights from London to Cologne/Bonn, Stansted and Hamburg, and from Edinburgh to Cologne/Bonn. Prices start at 19 euros/£13including all taxes and fees. Visit www.germanwings.com for more information

Stephen Miller, chief executive, Oasis Hong Kong Airlines
For business travellers, a comfortable journey is vital. It's all about arriving at your destination on time and in a good condition for that all-important business meeting. That means a good business class offering; one that provides a superior standard of comfort and service.
As someone who has worked in Hong Kong for many years, I know how important it is to keep in contact with your business partners – not just by phone, but face-to-face – especially in Asia. In fact, I represented a number of organisations in Asia to ensure they had presence here for that very reason. Part of my role for one of the parties I represented involved studying passenger traffic patterns, and that is where I found that many business travellers would take one (sometimes even two) stops to get here.
Why? Well, the price was one factor, the other was comfort, because they were travelling in business class but didn't want to pay the higher fares for the privilege of flying direct or non-stop, something which was especially difficult for SMEs expanding their operations abroad. It was then I realised there was a need to provide affordable business-class travel without compromising on the standard of comfort, service and safety you'd expect on a long-haul flight.
A business-class service should give passengers the smoothest journey to their destination. Priority check-ins minimise waiting times, lounge access aids relaxation and on-board facilities maximise the opportunity for work or rest, something businessOasis is proud to offer. With both inbound and outbound flights flying through the night, comfortable business-class seats with up to a 60' pitch allow for sleep to reduce the effects of jet-lag. And with landing times that permit a full working day in the UK and afternoon appointments in Hong Kong, business people can step straight off the plane and into meetings, maximising their time in their destination.
Another very important factor for business travellers is the regularity and reliability of service. Picking an airline that offers both a frequent service and has a solid on-time performance record helps remove the stress of business travel and allows you to relax en-route safe in the knowledge that an important meeting will not be missed. Oasis does not have a perfect record of on-time performance, but we did clock in 91% average for the last three months on the London Hong Kong route, which I am led to believe is the best. (Average is 75%).
NEXT ARTICLE
How to lower your energy bills
Reducing the amount of energy your company uses can cut bills and your carbon footprint. The Carbon Trust explains how to go about it
Post Date: 30/10/2007
---

When you consider that lighting an office overnight wastes enough energy to make 1,000 cups of tea, the need for businesses to take action to improve the efficiency of their lighting has never been greater

With the onset of winter, small business owners are being urged to consider ways of reducing the amount of energy they use and reduce their overheads in the process.
The Carbon Trust is warning that small firms are likely to see their bills increase over the winter months as lighting and heating costs escalate, and has produced a guide to help companies identify the main areas where they waste energy.
The organisation claims that by implementing low and no-cost energy-saving measures businesses can cut bills by up to 30%, as well as reducing their carbon emissions.
"When you consider that lighting an office overnight wastes enough energy to make 1,000 cups of tea, the need for businesses to take action to improve the efficiency of their lighting has never been greater," said Hugh Jones, solutions project director from the Carbon Trust.
"Implementing simple and low-cost energy saving measures such as cleaning windows, investing in energy-efficient lighting or making the most of the daylight, will help businesses avoid spiralling energy bills as well as ensuring that they are playing their role in the fight against climate change."
The Carbon Trust offers the following tips to help companies reduce their energy bills:
Think before you flick the switch. Daylight may be fading but there are still about 10 hours of sunlight a day, so take advantage of the natural light by opening blinds and ensuring that windows areas are kept clear
Good housekeeping. Simple measures, such as ensuring that staff switch off lights when rooms are unoccupied, can reduce lighting costs by up to 20%
Keeping up appearances. Ensuring that lights and windows are regularly cleaned enables businesses to take full advantage of the natural light. If windows are dirty then employees are often forced to use electrical lighting
Staying in control. Lighting controls, such as those that have light sensors, can regulate lighting and provide substantial savings
Go for an upgrade. Replacing lighting with energy-efficient alternatives is an effective low-cost investment that can save you money and energy
NEXT ARTICLE
Expert panel
We asked Graham Paul of Electricity4business, Kanat Emiroglu from British Gas Business, Haven Power's Peter Bennell and James Constant of Bizz Energy what the main energy utilisation considerations for small companies will be in 2008
Post Date: 30/10/2007
---
Graham Paul, sales and marketing director, Electricity4business
With rising costs of business electricity, to keep the lights on it is estimated that around 10% of a businesses annual overheads are electricity costs. There are a number of considerations to take into account to concentrate your energy on keeping business electricity overheads low into 2008 and beyond.
Firstly, remember: 'use less, pay less'. Being energy efficient isn't difficult to incorporate into your daily working life. Things like closing the lid on the photocopier when not in use, for example, can be done without mass expenditure on energy-saving measures and still save your bottom line more than you realise over the course of the year.
It is fact that the most competitive energy prices for small firms can be achieved by shopping around and switching to the supplier offering the best price. There are two categories which businesses can easily fall into. The first being those who simply aren't aware a cheaper price is available elsewhere and the significant savings which can be made by switching supplier.
When a business makes the switch, the business is offered a 'new customer only' pricing tariff. This means that during the renewal period, these low prices are not available anymore as the business doesn't qualify as a new customer. Instead, they are rolled into evergreen contracts, at up to double the amount when compared to a new customer.
This is especially relevant as business electricity is on the rise. With the recent increase in wholesale price being almost a 25% rise since April 2007 alone, prices only set to rapidly increase. Just think of how this could affect your bottom line if you don't act now.
The second group are those who have made the attempt to switch supplier, but cannot move due to not understanding complicated contractual objections as they can't comply with cancellation requirements.
Don't worry if you don't understand the small print: many businesses don't, but our 'guide to the small print' will help you avoid the pitfalls which are easy to fall into with electricity contracts. Even if you are not in the position to switch supplier, its worthwhile taking a look at what you could be tied into.
For more information on saving energy, visit www.electricity4business.co.uk where a free 'guide to energy efficiency' can be downloaded
Kanat Emiroglu, director, SME markets, British Gas Business
A few years ago, not many businesses would have given too much thought to where they bought their energy or how much their business used in the average year. However, the picture has changed markedly in recent years. Increasing costs for businesses driven by sharp rises in the wholesale market have meant the issue of energy coming much more into focus.
The reality is that the wholesale energy markets could remain challenging as we move into 2008 and so, for smaller businesses in particular, value for money is key. That doesn't just mean getting the cheapest deal. It also means getting quick and efficient service when you need it so you can get on with doing the things you need to make your business run efficiently. That's why at BGB we've given all our customers a dedicated account manager.
The issue of businesses' carbon footprints is another that will remain key in 2008 and at BGB we believe in practising what we preach. Centrica, the parent company of BGB, was recently named the greenest major UK supplier by the WWF and the wider issue of the environment will remain central to the energy agenda next year. By choosing an energy supplier with a lower carbon footprint, businesses of all sizes can do their bit to help the environment.
Just as important though is making sure that you're not wasting energy either. Keeping control of overheads is always good business practice but businesses need advice on how they can save energy, save money and save the environment into the bargain. That's why we're launching a free online audit for all smaller businesses off the back of the success of our Energy Savers' Report in the residential market, which helped 1.8m people save around 12% on average in their energy usage.
Next year will also see the arrival into the business market of energy performance certificates. Already established in the house sale market, these will be needed on the sale or change of tenancy of any commercial building over 500m2 from April next year and from all other buildings from October 2008.
EPCs show just how important the green agenda is now to all businesses, whatever size they are. That's why, for smaller businesses where time is tight, expert advice will always come in handy and at BGB, we're determined to carry on helping businesses whenever we can.
For more information, see www.britishgasbusiness.co.uk
Peter Bennell, chief executive, Haven Power
Pricing
The UK energy marketplace today is a very dynamic one. A fluctuating world market for gas and oil is creating volatility in UK prices, making it difficult to plan and budget for both UK suppliers and customers. Although many business customers have negotiated fixed-term contracts for supply, those on short-term agreements and those coming to the end of their current contract face uncertainty and the possibility of uncertain increases in their energy bills.
Complex contracts
Business electricity supply contracts are often complex. For smaller businesses that do not employ dedicated energy mangers or buyers, it can be difficult to establish the best choice of supplier and/or contract for their particular operation, both in terms of reflecting their usage patterns and pricing levels.
Energy monitoring and management
Monitoring and managing energy consumption is becoming increasingly important for small firms, not only to control costs and maintain profit margins but to respond to growing internal and external pressure to reduce the business's environmental impact.
Like the domestic electricity market, estimated meter readings and inaccurate bills are a huge problem, often leading to large catch-up bills and account queries. Many suppliers cater for the whole range of energy customers and offer impersonal customer service through large call centres, making it very difficult to resolve problems satisfactorily when they arise.
Without precise energy consumption data, it is impossible to implement a sensible energy management and carbon reduction programme. As a result, many smaller businesses will need to look at alternative metering solutions such as Smart Meters. Smart Meters employ remote data retrieval technology to provide detailed, accurate records on energy consumption on a hourly, daily or monthly basis. This information puts companies in complete control of their electricity consumption, enabling them to take fast, effective action to cut wastage and minimise usage, reducing both their energy costs and carbon footprint. They can also be sure that they are only paying for the electricity they use.
It is well established that, where Smart Meters are installed, customers typically reduce their electricity use by 10% with minimal effort.
Carbon reduction and energy regulation
Although effective energy management makes good business sense, it is the issue of carbon reduction that is looming high on the list of corporate responsibilities. Companies are being driven to reduce their carbon footprint, not only to satisfy internal environmental policies, but for practical business reasons. Many large organisations in the public and private sector are now demanding 'green' credentials from their suppliers. Finally, and perhaps most importantly, in order for the UK to meet its responsibilities under climate change initiatives, the introduction of mandatory energy regulations is a possibility, requiring small firms to comply with and keep up to date with green legislation.
Haven Power specialises in electricity supply to SMEs, offering an alternative to the large multinational suppliers with personal, named service contacts. For more information see www.havenpower.com
James Constant, chief operating officer, BizzEnergy
Against a backdrop of continual steady rises in its wholesale cost, small firms need to become increasingly clever with how they buy and use energy. A new, very valuable tool is now available to small firms, called a Smart Meter, that could save them hundreds of pounds but recent Datamonitor research has shown that most SMEs are completely unaware that it exists. Automated Meter Reading (AMR) through a Smart Meter enables customers to track and price their energy consumption by providing their supplier with actual readings of the energy being used on a half-hourly basis.
BizzEnergy was the first to introduce Smart Meters into the UK and we have found that for most businesses, just understanding exactly where and when energy is being used is the first and most vital step to reducing or adjusting usage. Smart Metering enables companies to make decisions with real data, as they get a full and accurate picture of their consumption patterns. The data received enables your supplier to ensure that your business is on the correct meter profile class and can mean that you save up to 20% on your electricity bills straight away.
When it comes to the bills you get once a Smart Meter is installed, they will be timely and accurate with no nasty surprises. Smaller businesses are unlikely to accrue money just in case their estimated energy bill is too low so when an actual meter read results in a higher bill coming in, it can often cause cashflow problems. With a Smart Meter those problems are avoided. They are also less expensive than you might imagine, with the cost of a typical 10-year lease deal of a Smart Meter averaging out at around 50p a week.
Ultimately, Smart Metering puts small firms in control of their energy consumption in a way that was previously impossible due to prohibitively high meter costs and connection charges. Savings of 5-20% are being reported with Smart Meters, as they have been able to move onto better tariff options and implement more effective energy efficiency measures. As a result, Smart Meters can also significantly improve the carbon footprint of a business, which is partly why the Carbon Trust would like them to be compulsory for all SMEs. With the savings they bring to the bottom line as well as the environment, 2008 is undoubtedly the year for small firms to get smart with their metering.
NEXT ARTICLE
Green energy turn-off for SMEs
A crucial report from the NCC (National Consumer Council) has highlighted that the recent trend for paying higher tariffs for the purchase of green energy does not mean it guarantees actual usage of green energy – merely just paying for the privilege
Post Date: 04/09/2007
---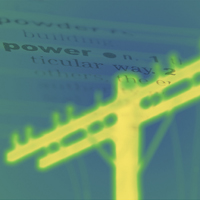 The NCC investigation criticises Ofgem's current system in place to classify green energy and highlights the need for a formal definition of what energy qualifies as 'green' to be introduced by the gas and electricity regulators.

Existing green energy tariffs in place are not as efficient as they may seem; nor do they always deliver many of the reported environmental benefits featured in slick advertising campaigns. The reality is, even the better green tariffs deliver a reduction of just 6% of normal carbon emissions in a year.

As there are no strict guidelines in place, it encourages confusion for consumers and businesses alike. Combined with complex legislative rulings, consumers are further at risk to being misled by claims.

The report calls for a rigorous system of accreditation to be introduced for benefiting customers, allowing them to easily make their selection on the energy tariff they have subscribed to. This should be based on sound industry advice from suppliers which would allow them to be reassured that the tariff they choose is definitely the product they receive.


Without a rigid definition of what is and what isn't green to ease confusion; consumers will never know the difference between clean energy and what they are actually buying into when they pay for more expensive tariffs


This clouded information given to consumers by the large suppliers only intensifies the confusion, powering an ongoing sense of distrust due to customers simply not being factually aware of what they are buying in comparison to what they are being assured they are paying for in cleaner energy tariffs.

Supposedly, making the decision to switch to green energy should be one of the simplest ways for businesses to reduce their environmental impact. However, the report indicates that this is most definitely not the case. So far, less than 1% of businesses in Great Britain have signed up to greener tariffs.

Prices are expected to rise as the energy industry strives to meet government targets on CO2 reduction. It is of paramount importance for energy providers to produce new, cleaner energy to meet these targets because green energy is never going to be cheap. However, without a rigid definition of what is and what isn't green to ease confusion; consumers will never know the difference between clean energy and what they are actually buying into when they pay for more expensive tariffs.

With wholesale electricity prices which are forecasted to rise, as will energy tariffs which will contribute to an uncertain time ahead for suppliers and consumers alike.

Graham Paul, Sales and Marketing Director, E4B comments:

'From many suppliers, a green energy tariff isn't likely to mean the most cost effective for business customers. SME's shouldn't be the first in the queue for purchasing green energy, as only 10% of energy available within the business market is renewable. For now, allow bigger businesses foot the bill for green energy tariffs until there is a more affordable alternative in place which will enable SME businesses the luxury of buying green. The only environmentally valuable action small business customers can take is to become clever with energy efficiency and look to keep their bills low'.

Advertising campaigns by larger suppliers and regulators alike only encourages the confusion; it is important to provide a clear and reliable system of grading in order to bridge the knowledge gap between which tariffs consumers purchase and the quality of energy they receive.

It should not be a shock to learn from recent reports that more renewable energy has been sold than actually produced; thus further instilling that not all is as it may seem when it comes to knowing the difference between the tariff itemised on your bill and the energy which switches your lights on.

The safe choice for SMEs is to focus their green intent onto energy efficiency that they can deliver now until more renewable energy is created and correctly defined. Independent supplier, E4B's (electricity4business.co.uk) energy efficiency papers detail exactly how your business can help the environment by regulating the amount of energy you use.

NEXT ARTICLE
Conserving energy
The team at electricity4business explain the sensible way for SMEs to be green
Post Date: 09/08/2007
---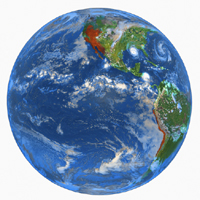 Small and mid-sized businesses are already doing their bit for the environment by paying the mandatory Climate Change Levy, set to rise incrementally over time. And responsible businesses understand that this is essential for the long-term sustainability of our planet.




However, to suggest that these same businesses should switch to green energy and pay even more for the privilege in order to right the wrongs of big business, the real polluters, would be imposing an unfair burden on those whose bills have already doubled since 2005.


Green energy, no doubt, will have its day and rightly so. But in times where barely 10% of energy is generated from renewable sources the responsibility to embrace this in the first instance clearly lies with big business. By doing this they will help stimulate the market creating the economies of scale necessary to produce this energy at more competitive rates for all. When the supply gap shortens and the cost of producing green energy drops considerably, then is the time for all businesses to consider the switch.


There's much that can be done to reduce energy consumption, for example, with surprisingly little investment


That's not to say that small and mid-sized businesses should sit on their laurels waiting for this to happen. There's much that can be done to reduce energy consumption, for example, with surprisingly little investment. Buying your energy from a low-cost supplier such as electricity4business will provide you with the savings necessary to invest in energy saving devices which over time will help reduce your carbon footprint cutting your bills still further. To quote from Lord Jones of Birmingham, known to many of you simply as Digby Jones,'The cleanest power station is the one that you do not have to build –
our first priority is to find ways of using less energy.'

NEXT ARTICLE
Could you cope with road pricing?
Business owners should think hard about how they would cope with pay-as-you-drive scheme after research suggests 86% would be affected by such a move
Post Date: 14/09/2007
---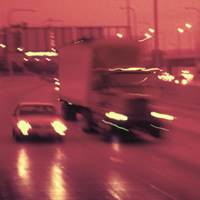 Over half of small businesses oppose the idea of a pay-as-you-drive road-pricing scheme and fear they would have to increase prices as a result.
According to a survey by Alliance & Leicester, 86% of the UK's small businesses said they relied on road travel and 68% would oppose the introduction of any scheme that charges people for the amount they use the roads.
Over half (62%) also said they felt profits would be adversely affected by such a move.
"Small businesses need to think hard about how they are going to prepare themselves for road pricing," said Steve Jennings, director of business banking at Alliance & Leicester Commercial Bank.

Simply passing the cost onto customers or reducing their customer base is not going to solve the problem of road pricing, especially when we know that consumers are already reining in their spending

"For many, simply passing the cost onto customers or reducing their customer base is not going to solve the problem of road pricing, especially when we know that consumers are already reining in their spending as interest rates are at their highest level in six years," he added.
The poll also revealed that businesses are worried about the impact such a scheme would have on their customers, with 28% saying they feared consumers would stay local as a result rather than driving to out-of-town companies.
It also claimed that small companies do not see congestion as a big problem, with over half of those questioned saying this does not affect their business.
Just 17% said they wasted a significant amount of time due to traffic gridlock on the road.
NEXT ARTICLE
Expert panel
We asked Nigel Underdown of the Energy Saving Trust, Arval's Mike Waters and Andy Kirk of Quartix how small firms can run a green fleet while saving money
Post Date: 07/08/2007
---

Nigel Underdown, head of transport advice, Energy Saving Trust
Do you know how much it could be costing your business to run your company's cars in an environmentally unfriendly way? UK business could be saving a massive £2.6bn a year by driving their existing cars in a greener fashion, which works out at a saving of a £1,000 per car, per year, every year, with no initial outlay.
Research by the Energy Saving Trust has highlighted the enormous monetary savings which could be made by firms opting for greener fleets, yet 31% of companies still believe that such a switch would be too costly.
In addition to saving businesses billions of pounds each year, moving to a green fleet will positively impact upon the environment and reduce a firm's carbon footprint. Recent findings from the Energy Saving Trust have highlighted that while less than half of UK businesses have implemented an environmental policy, 58% of consumers would like to see what the UK's companies are doing to combat the problem of climate change.
Any fleet can be run in a less damaging way yet businesses are often unsure of how they can start when it comes to reducing their company cars' emissions. The issue becomes exacerbated when the company car fleet management sits outside of the traditional fleet management groups: in the HR department or with the company director's PA. Without experience and feeling that there is no support out there, those with the responsibility often put it on the ever growing 'to-do' list, and there it stays.
However, whether company cars come through a leasing company or are company owned, there are a range of solutions that can be put in place to reduce the company cars' emissions:
Promote cars with low CO2 emissions to reduce employee car tax and national insurance
Evaluate alternative fuel cars to see if they might benefit your fleet
Ensure vehicles are regularly serviced: poorly maintained vehicles have higher toxic emissions and fuel consumption
Identify opportunities to reduce mileage by recording and analysing business travel
Record and analyse individual fuel consumption to encourage fuel efficient driving
Promote safe, economic and environmentally friendly driver training
Ensure mileage reimbursement rates are environmentally sensitive and do not encourage drivers to make excessive journeys
Provide access to websites and route planners to minimise vehicle mileage
Promote satellite navigation and telematics to help drivers avoid congestion and use the most efficient route to reach their destination
Review arrangements for tele/videoconferencing as an alternative to business travel
The Energy Saving Trust offers free, expert, green fleet advice to companies through its funding from the Department of Transport. For further information call the transport hotline on 0845 602 1425 or visit the website at www.energysavingtrust.org.uk/fleet

Mike Waters, head of market analysis, Arval
If you're serious about greening your company fleet – and with the Energy Savings Trust's latest figures indicating company cars emit about 16m tonnes of carbon dioxide every year, you should be – then data is your greatest asset.
In order to implement improvement you need to establish where your business currently stands. How much fuel does your fleet currently use? What type and how many vehicles do you operate? Where do your drivers purchase their fuel from and ultimately what level of CO2 emissions does your fleet currently emit? These statistics will give you a clearer understanding of areas which need to be focused on for improvement and what steps to take to make your fleet as green as possible without costing the earth. Importantly, it also gives you a benchmark against which to measure your progress.
Once you have established your position it then becomes more manageable to determine where you want to go as a company. How are you going to improve the business mileage of your drivers, their fuel efficiency and what vehicles you select? There is a risk on relying simply on your vehicles to achieve CO2 reductions. Vehicles will contribute, but procurement is only part of the solution. Hybrids for example, may only deliver savings on inner city travel and biofuels are still a developing technology.
There is also the grey fleet to consider. The 'grey fleet' represents workers' own vehicles, used for business driving purposes which typically do not fall under the management of the fleet manager. As a result there is no strict system in place to monitor fuel consumption and CO2 emissions from these vehicles. Cost is often quoted as a major barrier to developing a green fleet policy, but according to the Energy Savings Trust, a company with a fleet of only 100 vehicles could save up to £90,000 a year by implementing a green fleet policy.
In the immediate term, fuel cards present the best solution to reducing CO2 and delivering costs savings. As many of you will already know, a fuel card can be supplied by a leasing provider or oil company. A fuel card is used within a business to allow drivers to purchase fuel only at the forecourts. This system removes the possibility of drivers claiming sundry items as part of a fuel purchase through typical pay and reclaim schemes.
However, more importantly, fuel cards provide valuable information which is integral to implementing and measuring an effective 'green' fleet policy:
Produce accurate management report
Price per litre and miles per gallon information on individual vehicles

Point of sale detail including volume of fuel purchased

The data collected via a fuel card system can be used to calculate CO2 emissions produced by individual vehicles and overall fleet

Provide accurate mileage recording facilities
Choosing the right fuel card can make a difference to your carbon footprint and monthly bottom line costs. For example, a fuel card which can be used at multiple fuel retailers including supermarkets and oil companies will be much more valuable than a limited network fuel card provider. Drivers can fill-up at more economical stations and avoid driving miles in order to purchase fuel. This impacts on fuel efficiency and reduces overall monthly fuel costs.
Moving forward, additional measures can also be taken to improve fleet efficiency. A pro-active procurement strategy which selects vehicles on their emission performance as well as sustainability and includes those opting out of the company car scheme, will provide reductions in CO2 emissions. A driver behavior policy can be implemented providing drivers with instruction on how to drive more efficiently, taking into account factors such as tyre pressure, revving and car loading. This will reduce emissions, deliver fuel efficiencies and extend the overall life of your fleet. Consequently, an enforced policy can result in decreased fuel use and reduced carbon footprint per driver.
A true green fleet will not rely on one specific factor but incorporate each of these measures. The key is to integrate a manageable green policy which covers every aspect of the company car driver and actively reinforce these policies on a regular basis to deliver on-going, sustainable improvements.
For more information see www1.arval.co.uk

Andy Kirk, sales and marketing director, Quartix
For new businesses operating any number of commercial vehicles, there is unrelenting pressure to address the urgent challenges of reducing each vehicle's carbon footprint while maintaining fleet operations as cost-efficiently as possible.
By harnessing internet and mobile communications technology, advanced vehicle tracking systems are providing effective solutions to contemporary challenges. Less expensive than an investment in hybrid vehicles and more convenient than converting to LPG, telematics technology offers 24/7 visibility of your mobile workforce on the web, backed by comprehensive vehicle activity data; all accessible at the 'click of a mouse'. The accuracy and level of detail provided creates countless opportunities for business owners/fleet managers to effect cost savings and improve their 'green' credentials.
The award-winning Quartix live-tracking system, for example, is installed in 12,000 UK vehicles and saves each customer, on average, 50 litres of diesel per month, representing annual savings of 7.2m litres. With each litre of diesel used representing 2.7kg of CO2, subscribers are sparing the planet the effects of yearly emissions totalling around 19,440 tonnes.
Fuel economies arise through ruling out unscheduled journeys and duplication/overlap situations. Using a tracking system, it can be easier to eliminate inefficiencies, with reductions in fuel consumption and vehicle wear and tear apparent from the outset.
More fuel is saved through mobile employees' awareness of the presence of tracking technology; they are less likely to use a heavy right foot when aware that maximum speeds will show up on tracking records and tend to adopt a safer, more economic driving style.
The more comprehensive telematics solutions supply internet-enabled vehicle activity reports, featuring individual vehicle audit trails from which fleet managers can arrange timely servicing and reap the benefits of cleaner emissions, optimum fuel usage and extended vehicle lifetimes. Historical log records can be filed securely online, saving time, space and paper.
With additional benefits including accurate timesheets, reduced overtime payments, more-efficient call placing and increased fleet productivity, it's easy to see how savings of up to £2000 per vehicle, per year are attainable.
The environmentally-friendly Quartix live-tracking service requires no specialist software or equipment for use and its tracking units are fully-recyclable. For further details contact: 0870 013 6663 or visit www.quartix.net
NEXT ARTICLE
Water company taps into home market
A firm that supplies coolers to businesses is now hoping to expand into the domestic kitchen, writes Philip Smith.

Water coolers in offices are becoming commonplace. So much so that with just 2pc of the market, Kent-based Water for Work and Home generates £3.6m a year from leasing the machines and selling water from its own sources.

But now the company is looking to diversify into an as yet untapped market: water coolers for home use. The idea is not new, says managing director Ben McGannan. Most cooler companies, he says, have eyed with envy the market potential of selling pure chilled water to home owners, but no one has come up with a viable business model.

The problem, he says, is that the volume of water drunk and the diversity of the potential customers made it uneconomic. "Unless you get the volume and concentration of customers it's just not viable."

But McGannan is prepared to use the steady profits from his established 5,000 corporate customers – the business works on an 8pc net margin - to underwrite an expansion into the consumer market. With first mover advantage he believes, given time, that he can create a business model that will result in a steady flow of domestic trade.

First though, he has to convince consumers that coolers are, well, cool. "Water coolers have evolved as an office product," he said. "Consumers see it as a big white square plastic office thing." Even with new slim, sleek stainless steel coolers, they still come with the large plastic bottle on top. "I still think there are enough kitchens that can cope with a cooler," he said.

With an established test base of 1,000 domestic customers, Water is now looking for the best way to service a far larger group. "The thing is that we have no real experience of a mass consumer market," said McGannan.

That core group currently buys a cooler for £180 and then has regular deliveries of the 19-litre plastic bottles. But that, says McGannan, leaves the revenue streams open to too much fluctuation. Instead he is looking to replicate the mobile phone model where customers will get a free cooler and free water for a fixed monthly payment. Any extra water would cost £7.50 a bottle.

"That highlights one of the challenges we have," said McGannan. "People assume they will be paying supermarket prices for the water – around £20 for the 19 litres - because that's what they pay for their Evian."

Even so, McGannan is sure that the time to exploit the home market is ripe. The market for home water coolers comes from the growing awareness of hydration, he adds. "People have come to realise that they are not adequately hydrated. In fact, 60pc of us are only moderately hydrated most of the time. That affects our concentration and our health.

Once people become aware of the need to drink more water, believes McGannan, then demand for his water coolers will take off. "Our biggest challenge is reaching that consumer market. "Once people try it they love it, but we have to find a cost effective way to market home coolers," he said.

So far the signs are not good. A recent 250,000 mail shot generated just one new customer. With a marketing budget of £500,000 a year – and little scope to increase that – Water needs to find some innovative ways to raise its profile.

Moving into the consumer market is not the first diversification for the company, which began life as engineering firm George S Clayton. Having been bought by McGannan's father, it moved into bottling water for the likes of Buxton before ditching its engineering origins and using its 20,000 sq ft site for the more profitable service industry of sourcing, supplying and servicing onsite water coolers. McGannan's business now supplies 9,000 of the more than 500,000 coolers in the UK.

The bulk of the water, which it tankers to its site for bottling, comes from a source the firm leases in Kent.

With depots in Suffolk and Leicestershire, plus partner firms in Bristol, Birmingham and Sussex, Water plans to triple its customer base to 15,000 corporate users within five years and increase domestic users to 200,000 within a decade. "We need to unlock that potential and grow our business," McGannan said. With an average annual domestic spend of £260, that will generate revenues of more than £50m.

NEXT ARTICLE
Printer presses on despite lack of orders
Paul Matthews has everything he needs for a successful and unique business - except customers. Paul Bray reports.

Like the lady in the song, Samaron Printing is all dressed up with nowhere to go. It has a unique business proposition, bags of enthusiasm, premises, printing equipment, a website and some stunning samples, but hardly any customers.

Since the firm was founded in July 2006 sales have totalled just £2,000 and proprietor Paul Matthews, who has remortgaged his house and invested £30,000 in the business, is running out of cash.

The core of Samaron is a printing machine - so vital that Matthews won't even reveal its name for fear that potential competitors will acquire one. Originally designed for making signs, it can print directly on to any material that's flat and no more than 15mm thick: sheet metal, glass, laminate flooring, ceramic tiles, even wood and carpet.

"It lets you do photographic quality reproduction on weird and wonderful materials," says Matthews.

The process is not cheap or suited to mass production. Samaron's principal sale to date consisted of three photographs printed on aluminium sheets 4ft square and costing £500 apiece. So Matthews is aiming at businesses, artists and the high end of the domestic market.

A company could have its logo printed on the carpet in its reception area. A nightclub could be redecorated from floor to ceiling in metal and glass. Rich householders could splash family photographs across an entire wall on dimpled aluminium that sparkles like diamonds in the light.

The results, says Matthews, have to be seen to be believed - and that's the problem. He and his wife, Kim, spent £15,000 creating a showroom and print shop from a disused aviary at their home at Riddings, Derbyshire, just off the M1 near Nottingham.

"You have to walk into the studio to understand how unique it all is," he says. "Everyone who's been here has been wowed by the quality."

There just haven't been enough of them. Matthews tried advertising in local glossy magazines, which brought in most of his tiny turnover and a few prospects. He made hundreds of cold telephone calls to design studios and commercial artists, only to be fobbed off by receptionists.

He had a website built (samaron.co.uk), although it's pretty basic. He even scoured Yellow Pages and sent out mailshots consisting of several hundred individually printed A2-sized sheets of aluminium to demonstrate the quality of his process.

The result has been a trickle of interested visitors but precious few orders, so Matthews knows he needs to beef up his marketing. He learned the hard way about the value of marketing. During the last World Cup he had the novel idea of selling car wheel covers sporting the England flag. Several soccer clubs looked seriously at the concept and even Comic Relief appeared interested.

But Matthews missed the boat, and when England were knocked out of the competition he was left with 14,000 Cross of St George wheel covers and a five-figure hole in his bank balance. "It could have been really big if I'd done it right, but it just wasn't properly marketed," he admits.

Marketing Samaron properly won't be cheap, and nor is running the business from day to day. The lease on the printing machine costs £733 a month (Matthews also paid a £5,000 deposit).

Add the cost of the studio makeover, printing materials, mailshots, a part-time worker to operate the press and a public relations company recently brought in to help boost the firm's profile, and the couple's initial £30,000 is almost spent.

Samaron is now being financed - just - by Matthews' 'day job', the small landscape garden business he has owned and run for seven years. (His previous careers have included owning a graphic design firm and working as a packaging design manager at retailer Boots.)

This situation isn't sustainable, he says, hence the need for an injection of capital. "If I had the money I'd get a good marketing agency to advise me on where to advertise and how else to promote the company."

He'd like another £30,000, but banks are understandably reluctant to lend to a young business with almost no turnover. So the next step is to consider private investors.

"The equity bit is worrying as Kim and I watch Dragon's Den on TV, but 25pc sounds OK," says Matthews.

As well as money, he wants an investor who can advise him on how to get the best value for his marketing spend - preferably someone who also has existing contacts in the design or leisure industries and can open doors for the fledgling firm. And he needs them soon.

He knows of no direct competitors so far, but if one start-up firm can do what Samaron does, others could easily follow.

Running the landscaping business and Samaron simultaneously is taking its toll. "I was working until 2.30 the other morning," says Matthews. "I feel I've taken the company as far as I can in both money and expertise. I'm still sure that there's a market out there - I just don't know how to connect with it."


NEXT ARTICLE
Autocentre investors with drive wanted
Finding enough franchisees to expand the Mr Clutch chain of repair shops is proving a sticky problem, reports Philip Smith.

Joseph Yussuf has to find new franchisees if he is to realise his dream of rolling out the Mr Clutch chain of car repair and service centres across the UK.

Yet despite a healthy interest from those willing to invest £130,000 of their own funds in the business, Yussuf's search is proving less than fruitful.

"As a franchisee this is not an easy business to run," says Yussuf, 53, the co-founder and chief executive of the privately owned family firm.

"You don't need to be in the motor trade and you don't need to be super intelligent but you do need management skills and you do need the commitment."

The rewards are there for the taking, he says. Earnings for the franchisees can hit £100,000 a year; £70,000 is normal.

"Once they have established the business it can give them a really good lifestyle," says the one-time panel beater who left school with no formal qualifications before opening his first garage in London's east end.

But those looking for an easy life need not apply. "Every potential franchisee has first to work in the business and if we wouldn't consider employing them as a manager we won't offer them a franchise," he adds.

"We only pick one out of every 200 who apply. A lot of people simply haven't got the ability."

Mr Clutch supplies and fits clutches, brakes and gearboxes at a mix of 25 franchised sites and 15 company-managed centres, many of which are also adding general servicing and MoTs to their motoring offering.

The business has annual revenues of £18m and gross margins of around 80pc from its retail, manufacturing and distribution divisions.

Mr Clutch also makes clutches which it sells to automotive parts suppliers across the UK and Europe as well as to its own sites. The high volumes help to keep unit costs down.

It has a £10m property portfolio, the company-owned centres, on which there is £1m of outstanding debt. The aim is to double turnover in three years by expanding from 40 to 150 centres which would make Mr Clutch a nationwide chain.

Yussuf could open more company-owned sites but he is looking to create a business without the heavy bureaucratic and managerial burden that a fully managed network would need.

"I want a body of people who are as committed to this business as I am. With franchisees I thought it would be easy because they were putting in their own money," he says.

With sites already in Durham, Bristol and Manchester, he wants to see the Kent-based Mr Clutch in every major area - once he finds the right locations and people to run them.

Potential franchisees have to go through a gruelling selection process that begins with a psychometric test and ends with a three-month stint on the shop floor.

"Our franchisees have to understand the company dynamics. They have to live and breathe Mr Clutch and ask if they can still see themselves running the business in 10 or 20 years' time."

The commitment is long term on both sides. Despite having created a multi-million pound business from a £250 investment, there are no plans to take Mr Clutch to the Alternative Investment Market or seek a trade sale. "What would we do with the money? Buy a bigger a house, have more leisure time? Whatever we do, I want it to be of benefit to the whole business," says Yussuf.

Franchisees also get access to the Mr Clutch central services, which include an HR team to ensure they stay on the right side of employment law, ongoing training, and the systems and structures devised and developed over the past 27 years.

"We provide equipment, know-how and we help them recruit staff," says Yussuf. The company also provides a property search, ongoing marketing and centralised purchasing. But the main thing is access to the brand.

"With them using the Mr Clutch name over the door we have to make sure we get the right person," he says. "Our biggest risk is if a person takes over a business that they can't handle. Then the customer suffers and we suffer.

"The key to the continued success of Mr Clutch is getting the ingredients right and the main one is the guy running each centre," says Yussuf. "He's the one who has to motivate the staff in the workshop. He sets the standards. The attitude and commitment has to be there. We are only there for the back-up."

But back-up there is. The company ensures each franchisee gets a holiday. "We want to make sure they are working on peak performance." To ensure each owner is dedicated to their centre he only allows one location per person. He is also keen that their levels of debt do not exceed 65pc of the investment so they'll need some equity to match the enthusiasm, which is one reason why so few applicants make it.

They also need to be flexible and adaptable. Yussuf sees the business moving away from just servicing the needs of private drivers into the more lucrative fleet market.

"A problem is that some people get into a comfort zone. It's not that they become complacent – the standards remain – but they could be driving the business forward more."

Even if Mr Yussuf does find all the franchisees he needs for the Mr Clutch growth, his problems will be far from over. He's about to launch a new franchise model offering a valet and minor repairs service called Suds n Scuffs.

That growth, like all the rest, will be financed from retained profit. But he'll still be looking for would-be business owners to invest in a franchise.

NEXT ARTICLE
Swimming pool designer aims to make a bigger splash
Costing £100,000 plus for an indoor pool Mark Saxton is seeking the seriously wealthy, but he wants to find clients closer to home, as Catherine Wheatley reports.

An indoor swimming pool is the ultimate home improvement for anyone prepared to splash out upwards of £100,000.

But many seriously wealthy property owners do not realise that schemes that unite stylish design and smooth engineering in a manner that pleases planners are all too rare, according to Mark Saxton, managing director of Pool Architecture.

Since launching the business a year ago, Saxton has successfully managed more than 50 pool projects – many in listed properties – including saunas, steam rooms, gymnasiums and cinemas, with unique design details such as heated ceramic sun-loungers.

"Architects have design and planning experience without specialist pool knowledge. Pool companies have mechanical and engineering expertise but they want to build a box that looks the same every time. We are probably the only company that sits in the middle," he says.

Many start-ups struggle to attract clients in the early stages. But the problem is particularly acute for Pool Architecture, as its market is limited to a select group of high-net-worth homeowners spread across the country. Mr Saxton, based in Tetbury, Gloucestershire, spends hours travelling to clients in France and the Scilly Isles, though there are potential customers nearer home.

"We need to increase our exposure," he admits. "I don't want to be driving to Newcastle or Edinburgh when there is a concentration of wealth along the M4 corridor and in the Home Counties."

Saxton, a quantity surveyor and project manager, started Pool Architecture to offer clients architectural and design services alongside the surveying expertise provided by his established firm, Pool Project Management.

Pool Architecture is a one-stop shop, he says, that manages the entire process of devising, building and maintaining a domestic swimming pool complex. First, the company provides a design and development survey, before drawing up plans that satisfy both the homeowner and the planning department. Pools can be built in basements, barns, extensions or existing rooms, often making good use of redundant space. "We see houses with ballrooms or orangeries that these days really have no use," he says.

More than 90pc of his schemes win planning consent, he claims, even though many clients live in listed properties. "Construction work on listed buildings is zero-rated, so there is no VAT on the project," he observes.

Next, the company prepares detailed drawings and specifications, and advises on potential construction risks, including buried pipes and ground water. Then it finds a local contractor and acts as the client's consultant and agent during the building work, ensuring that the project is finished on time and to budget. Finally, it will draw up a maintenance manual and set up a service contract.

"We don't do the building itself," Saxton says. "Consultancy skills are portable, but you can't transport bricks and mortar construction expertise because you can never compete with local builders with the right contacts."

Pool Architecture is poised to take advantage of the growing demand for indoor facilities as Britain's wealthy keep spending, he says. He estimates that up to 1,200 pools are built each year, costing an average of around £200,000 - but the costs can go as high as £500,000. "There is a lot of work to be done on a bespoke basis for private clients. It's a joy to deal with high-quality projects that give people a lot of pleasure."

He admits the business is a barometer of the broader economy. "It's the last thing people will spend money on in a recession but it's not necessarily connected to rising house prices."

Recent clients have included hedge-fund managers, property developers, venture capitalists and car dealers.

In its first year, the company - which employs a full-time architect as well as freelance architectural technicians, planning consultants and interior designers - achieved a turnover of £100,000 and a very small profit, based on fees of 12.5pc of a project's total cost.

Saxton would like to double revenues in the next two or three years and to hit £500,000 in year five.

At the moment his marketing expenditure consists of little more than fortnightly advertisements in Country Life magazine. "We get a certain amount of repeat business from architects and we get the odd name by recommendation, but one wealthy client does not necessarily know another."

Developers could be a key source of future contracts, he says. The company recently advised on fitting pools in two separate £4m speculative residential developments in Cheshire and Gloucestershire. "Twenty years ago homebuyers expected to get beautiful fitted kitchens, but now they want indoor pools. People are concerned about their health."

The firm might also extend its reach to include luxury outdoor pool developments that feature landscaping, changing rooms and lighting, for example.

Pool Architecture could be well poised to make a big splash in an exclusive market.


NEXT ARTICLE
Broadcaster seeks a wider audience
Flamboyant entrepreneur Jonny Gould has carved a niche for himself over the airwaves, reports David Sumner Smith.

Sportsmedia began by offering sponsored broadcasts to local radio stations; but diversification into new channels and topics has left its founder with growing pangs. "I have no idea how you write a business proposal," Jonny Gould was told by his father. "But make sure there are no spelling mistakes and work out how much it's going to cost you first!"

It was not the most promising start for the young sports enthusiast's business career.

Having discovered his ball control skills were average at best, Jonny Gould resorted to working as a sports newsreader for the BBC local radio station in Birmingham. After moving to a rival commercial radio station, he set off to seek his fortune in London.

To his surprise, he was able to negotiate the sponsorship of radio broadcasts transmitted on 125 stations reporting on the 1992 return of South Africa to the international rugby scene, when they played England at Twickenham. "I was making it up as I went along," admits Mr Gould, "but the proposal was approved and I suddenly realised the potential for sponsorship sales on radio sports reports."

Without delay, he formed his Sportsmedia Broadcasting company. Then he waited. It took another 13 months before he was able to secure his next sponsorship contract. The next deal came just 13 days later. The long, painful start-up phase had taught Mr Gould to focus on exactly what he was selling: guaranteed 'live-to-air' broadcasts from the event the company was sponsoring.

Business began to pour in. "On one day in 1994 we did four live outside broadcasts in one day," says Mr Gould. "It was going out of control and I had to take on three new staff in 24 hours."

The flamboyant young entrepreneur had hit on a formula that brought benefits to all parties. Local and regional radio stations got free sports content, while the sponsors enjoyed the assurance of guaranteed exposure within sports news bulletins and live outside broadcasts. Scores of independent radio stations and national networks of local stations leapt at the chance.

Sportsmedia now supplies its sports content to more than 100 stations. Its content is sponsored by over 20 firms such as Paddy Power, T-Mobile and Nationwide Building Society. The total audience is up to 5m people depending on the popularity of the sports events underway, and listeners hear the sponsors' messages an average of three times per week.

The broadcasting agency invested in five new studios early last year plus technology to enable the sports stories to be localised for each radio station. National sports stories are now combined with coverage of local and regional sports events and personalities. This gives it a bespoke, local feel that is popular with audiences and has helped to sustain the company's growth. Annual sales grew by 15pc last year to more than £750,000. The technology that makes this localisation possible presents a serious threat to traditional radio stations, however. Sports fans do not need to listen to local radio stations for news. They can opt for RSS 'news feeds' on their computer terminals about the exact topics in which they are interested or receive news text messages to their mobile phones.

Gould has reinvested his profits in two ways to counter this threat. His new footballaudio.com website transfers radio-style reporting on to the web and adds competitions, podcasts, video footage and RSS feeds.

Not only is it proving a good shop-window for the company and attracting website sponsorship, it is also being sold as a 'white label' product that other websites can use under their own branding. SportsMedia supplies a daily football podcast on Nationwide's football website and has its own Football Audio channel on i-Tunes.

Mr Gould expects footballaudio.com to take a 10pc share of sales, but believes it will be overshadowed by diversification into new subject areas on radio. Sponsored content covering environmental topics will start soon, after a move into finance reporting that started early this year.

"We don't bother with traditional stock market reports and interviews with City traders," Mr Gould explains. "Instead, we decided to focus on easily accessible, consumer-oriented news stories about interest rates and the costs of things such as banking, utilities and insurance that have a direct impact on our audience."

Having had the idea in November, Mr Gould attracted IG Index as the first sponsor the following month, signed up some initial radio stations in January and profitably taken the 90-second daily 'finance news' broadcasts to air by February. Audience responses from stations such as Classic Gold have been very positive and the daily slots will soon grow from late afternoon to breakfast-time as well. The audience is set to grow to 2m a week.

Mr Gould has just done a deal to syndicate sports and business news to Capital Gold's 25 stations across the UK. "That will increase our overall total listeners by at least 60pc," he said. Those breakfast and drivetime broadcasts started earlier this month.

To exploit the full potential of finance reporting, Mr Gould believes he needs to strengthen his management structure. He cannot handle all the sales and business management himself.

"We are playing a new game here," says Mr Gould, "and I find myself being drawn back too easily into the familiar stuff."

He recognises it is difficult to address the pressure for extra research, sponsorship sales and management when time and money are limited.

"Spellcheck ensures my business plans are spelled correctly these days, but I'm still having to make it up as I go along."

NEXT ARTICLE
Microscope scientists focus on expansion
University spin-off is looking to make the most of its ground-breaking technology. But time is not on its side, reports Paul Bray.

Life scientists studying the minute workings of living cells face a paradox. Atomic force or electron microscopes enable them to see nanoscopic details, down to just a few clusters of atoms. But this involves killing the cell, so it is impossible to observe how it works in life - how it interacts with other cells or absorbs and releases material, how drug proteins bind to it or viruses enter.

Scientists at Imperial College London and Cambridge University have devised a new technology that uses a tiny probe to follow the contours of an object without touching or damaging it.

Called scanning ion conductance microscopy (SICM), this can produce images of living cell membranes and other soft or fragile surfaces at 50 times the resolution of an optical microscope - as small as 50 atoms across and 10 atoms high.

The scientists' home-made SICM microscopes aroused interest from researchers around the world. So, in February 2004, a group of them teamed up with Noah Freedman, a research engineer with experience of high-tech start-ups, to produce a commercial product.

They founded a company, Ionscope, 50pc owned by the two universities with the remaining equity divided among the founders. Freedman, as chief executive, is the only full-time employee. "Our original strategy was to do the rounds of early stage venture capitalists and business angels, build up a team, start promoting the product and get some sales," says Freedman.

"But we soon found that, with such a specialist target market and no orders or prospects, no investor was interested."

Instead the board of the fledgling company borrowed £125,000 from Imperial Innovations, a technology commercialisation and investment company based at Imperial College, as a convertible loan, put in £60,000 of their own money, and set out to support the business through sales and "sweat equity".

It took 18 months to turn the prototypes into a manufacturable product and another year to win their first order for a £60,000 microscope. To date Ionscope has received six orders (from the UK, US, France, China and Korea), of which four have been shipped.

This 'bootstrap' growth path is viable but risky. "Our strength is in our intellectual property - we have several patents granted or pending - and our experience in applying SICM techniques," says Freedman. "But if we take too long to get to market there's a risk that competitors will find another way round."

It was with some relief, therefore, that Ionscope recently signed a £680,000 deal with a group of business angels, some of them biotech experts, and finally managed to raise a bank loan under the Small Firms Loan Guarantee scheme.

The worldwide market for atomic force microscopes is worth £100m to £150m a year and, with life sciences accounting for three quarters of all scientific research, Freedman reckons the SICM market could be at least as big.

Now Ionscope faces the challenge of morphing from a university-based spin-off into a commercial business.

In classic start-up fashion its microscopes are currently assembled in a garage, using subsystems from Germany and components made in the UK. Production could be ramped up without too much difficulty, Freedman believes, since the skills required are mechanical rather than scientific.

But Ionscope still relies heavily on Imperial College, since each new microscope must be tested against IC's existing prototypes, virtually all the special software required is written by IC's programmers, and installation, commissioning and user training, is done by IC staff. Although Freedman is keen to maintain the link with IC for primary research into SICM, he knows that Ionscope must stand on its own feet.

"Dependency isn't good for anyone and we need to grow or recruit our own resources," says Freedman. "If we were solely responsible for product development we could prioritise better and focus on the specific needs of customers."

Sales support will require scientists with experience of life science research; persuading them to swap academia for a start-up business will be a challenge. The software skills required are very specific. Additionally, the firm needs someone to develop its sales - mostly through representatives and distributors - and marketing.

"Our primary challenge over the next two or three years is to publicise our technology and build credibility by persuading scientists in different fields to try it," says Freedman.

"We can't afford to advertise so we're relying on peer group promotion - conference presentations, scientific papers by users of the devices and the experience of scientists who've tried them out."

Ionscope is setting up a demonstration facility at the Imperial/UCL Bio-Nanotechnology Centre in South Kensington and is considering providing systems on lease or sale-or-return. Simultaneously it wants to learn from the experiences of its early customers. "There's always a tension between dealing with the problems of existing customers and doing radically new development, so we must learn to prioritise," says Freedman.

The company also wants to forge links with other manufacturers, as research projects are proving that SICM techniques can be combined with other technologies. And it will have to work out the best way of protecting its intellectual property. "There's a real feeling of confidence now that the first-generation machines are shipping," says Freedman. "But we still have a long way to go."


NEXT ARTICLE
Team drink to fruits of their labour
The founders of Innocent Smoothies are mad about fruit - and so are their loyal staff and customers, writes Jamie Oliver.

"We've had to postpone the launch of a new product because we are struggling to find enough high-quality blueberries," says Richard Reed, co-founder of Innocent Drinks. "Because, of course, fruit is finite. We are close to nature in what we sell and are dependent on it, which is a good thing, so we're happy to have that problem.

The smoothie drinks business, launched from a west London industrial estate in 1999, has gone from strength to strength. The number of employees has risen from three to 100-plus, market share has risen to 62pc, the drinks are now stocked in more than 7,000 outlets and it sells around 1m smoothies each week. The business has gone from zero to a turnover knocking on £100m. Pretty good going for three university friends with no experience in retail, distribution – or smoothies.

"The industry told us we had to use preservatives and to do otherwise would be madness, not least because the profit margins would be too small and it would lead to a shorter lifespan of the drinks on shelves. In a way, I think our naivety was one of our strengths early on," says Reed.

Their 6.5pc profit margin could certainly be higher but their customer base is loyal because of the firm's insistence on 100pc natural products.

"We've never had a board meeting in seven years and, for us, I don't see the point of non-executives," says Reed.

The lack of outside interference has allowed the business to remain socially conscious as well as financially savvy.

"We're weirdly obsessed by fruit," Reed says. "As a result our drinks are more expensive than others – but they are better." Despite the relatively high prices for drinks (£1.99 for a 250ml bottle of smoothie), the firm continues to grow.

Reed says one of the hardest aspects of the growth is staff - employing enough of the right kind of people to keep up with the expansion.

"There are two options. Either hire staff that aren't as good, who aren't as socially conscious or financially astute as we want them to be, or ask our current staff to bear with us, work harder and be patient. We will hire more people but they've got to be right."

Staff at its London HQ, Fruit Towers, so far seem happy to oblige.

So have they been a success? "No," says Reed emphatically. "We're at the beginning, not the end. At the start we had aspirations of being a £10m-turnover business and I hoped we might one day become a truly globally, ethical company. We're going in the right direction but we could be much better."

That's not for want of trying. The Innocent Foundation ensures 10pc of profits goes back into the farming communities that provide fruit for the drinks – meaning there are 18 projects in three continents funded by Innocent Drinks. Efforts like that drive the founders, motivate the staff and please the ethically conscious, smoothie-buying public.
NEXT ARTICLE
Data group chief aims to keep his sales pitch clean and honest
Honesty is the best policy, according to Mark Roy, founder of The REaD Group, an organisation that helps direct mail companies to keep their data lists clean.

"Often the temptation is to oversell, just to win the contract and put food on the table," said Roy, 46. "Don't: it just does you a disservice. Talk common sense to people. It's pretty hard for anyone to argue with that. The secret is to be honest and don't be greedy or try to pull the wool over people's eyes."

It's worked for Roy. The Kent-based business now has a £15.5m turnover generating £2.1m pre tax profits. It employs 85 people, with Roy owning 70pc of the company. Three other directors own 10pc each – the result of an incentive package. "You can't do it on your own. If you try, the business will fall apart. You need others to bounce ideas off," he said.

REaD sells information to those sending 'junk' mail. Using its data, lists can be cleansed, removing those who have moved or died. It costs about 60p to send each piece. "If big chunks are going to people who are not going to respond, it is clearly a waste of money," he said.

There are 400 companies that account for 78pc of all junk mail – 3.2bn items, said Roy. These days companies can pay a licence fee to use the lists. Paying up front helps control cash flow. But when REaD started in 1993, they paid for each name used. At 20p a name, the savings are obvious.

Roy knows his information is correct because it comes direct from the public. His first list was a file of those who had recently moved house. Then came the idea to include the recently deceased. "It can be distressing to receive a letter to someone who has just died," said Roy.

When registering a death, relatives are also encouraged to add the details to the bereavement register. It's free and within a short time all mail to the deceased person stops – because REaD passes the information to the direct mail companies.

The details can be posted online but most come in via a reply-paid envelope given out with the death certificates. Again, it was an easy sell. With REaD providing the envelopes, the UK's registrars save some £120,000 a year in stationery, said Roy.

Offering a simple way to save money is the backbone of the REaD sales proposition. But according to Roy, you need more than that. "You need belief in what you do. The truer I am to myself, the more successful I have become."

But what if you simply don't want direct mail because of environmental concerns or fears over identity theft?

For a small fee, householders can go to itsmypost.com and select those organisations they want to block. "Under the Data Protection Act they are then prohibited from processing your data, he added. "I know it's clichéd but this is win-win-win. We win, as we get paid. Our clients win as they save money and the mail recipient wins as they don't get unwanted mail."

NEXT ARTICLE
Nurture staff skills - send them to a silent retreat or up Everest
When an account manager at marketing agency RPM wanted to be left alone, the boss sent her to India – to a week-long silent retreat.

It's all part of a scheme to help staff develop skills and experiences, which managing partner and co-founder Hugh Robertson says are essential to maintaining the company's creative edge.

"We allocate £1,000 each month to allow staff to do something they would otherwise never do," he says.

Staff have to submit their ideas to the "experience fund". Those who work at the west London agency have taken part in the Florida Iron Man contest, learnt massage and trekked to base camp at Everest.

"It's about people pushing themselves. It has to be an experience that will change you as an individual," says Robertson.

It's not simply an altruistic move on the part of RPM. The agency promotes brands via events and shows, so the scheme helps staff experience the clients' product and see it in a different light.

RPM, for example, recently promoted Strongbow at the Glastonbury music festival to pick up on the wave of interest in cider following the latest Magners marketing coup.

Formed in 1993, RPM also works with brands such as Sky, FIFA, Diagio and Unilever, employs 85 people and has an income of more than £10m.

That growth, says Robertson, has come from understanding the brands and their target audiences.

"We are not only meeting marketing needs, but business objectives as well. Clients have to know that every pound they spend with us secures them additional revenue."

But it's the staff that are the real secret of RPM's success.

"People skills are probably one of the most undervalued in any company," he says. "We pay well - not over the market rate – but we have lots of softer benefits. People work here because they feel part of the culture."

Team building is important to RPM.

They all went to Euro Disney, says Roberston, where junior account execs were tasked with "parenting" their senior colleagues.

"It gave them the experience of managing people," he says. Senior managers can also join an ownership scheme - 20pc of the business is staff owned. "We also have open lines of communication," says Robertson.

"The best ideas come from within so if someone sees a way of changing and improving – innovation in the business – we encourage them to bring it up."

As well as getting a formal induction, new staff are assigned a "friend" who will help them weave their way through the office politics.

"We are keen to foster a sense of support where we value each other. We have no blame culture here," says Robertson.

NEXT ARTICLE
A helping hand with checking patients
Consultant David Morgan tells Philip Smith why he's invested in technology to give medical staff instant access to records.

According to the National Patient Safety Agency, each year tens of thousands of NHS patients are given the wrong treatment or operation because of mistaken identity - and it can be very serious.

"There are the famous stories of people having the wrong kidney removed. As it was their only functioning kidney, the patients died," said David Morgan, a consultant ENT surgeon at Birmingham Heartlands NHS Trust.

It's a startling statistic even when placed in the context of a health service providing 49m hospital treatments a year. "The errors are usually the result of both human and system errors. It's usually down to the operating list being changed at the last minute which can happen for a number of reasons," he added.

It was after one of Mr Morgan's team had wrongly taken out a patient's tonsils (they were supposed to have grommets fitted) that he decided the cumbersome manual process of checking and verifying patients' particulars needed a helping hand.

Using funds from his private practice he set up a PhD programme to find a way of using technology to ensure all the manual cross checks were carried out. Using RFID (Radio Frequency Identification), those checks could then be linked direct to the patient via the standard wristband worn by all undergoing surgery.

The bands contain the usual information such as name and allergies plus a digital picture of the patient but a chip links directly to the computer systems and PDAs (personal digital assistants) carried by surgeons, nurses and anaesthetists where all the relevant patient records are kept.

Any detail changes are transferred instantly and the wristband tracks the patient as they pass through the operating system. "We all come to work hoping to do a good job but sometimes something happens and checks get forgotten. This shows that those checks have been carried out," he said.

Realising its commercial potential Morgan and other private investors stumped up £360,000 to set up Safe Surgery Systems. Now, with some successful pilots behind it and two new products in the portfolio, the business is seeking a further £500,000 as it looks to sell its patented products into the NHS as well as private health services in the UK and overseas.

The money, said managing director Mr Morgan, who splits his time equally between the boardroom and operating theatre, is critical to fund further development and provide working capital as the two-year-old business moves from its R&D start-up phase into a potentially global provider.

It needs to establish a second series of pilots to prove the benefits of the tagging which, he says, not only improves patient safety but increases theatre efficiency – and as hospitals are paid per operation – funding. Those who have taken part in the trials have reported no identity errors, said Mr Morgan. At £15,000 per theatre and ward to install, the return on investment, said Mr Morgan, is six months.

Safe Surgery Systems' income stream and projected margins of between 60pc and 85pc, will come from licensing its software. The associated hardware such as PCs, PDAs, sensors and bar code readers comes from existing suppliers and the firm has teamed up with providers such as BT to use their sales teams as conduits.

But it's more than just the money Mr Morgan is seeking. "I know my limitations," said the clinician. "We need to consolidate our management team and find a commercially-driven CEO."

He is also looking for an investor with good City connections as Safe Surgery Systems moves towards a trade sale in five years. Between now and then Mr Morgan and his team of managers, software developers and sales staff need to rack up some revenue.

With the NHS fragmented and cumbersome – there are 390 separate trusts, each making purchasing decisions, he said, it's the UK's private sector and overseas where the quick wins will happen. "But the NHS is a huge market and that's attractive.

"America is the main market for any technology business but as a small English company we can't simply trudge over there so we are looking for a strategic partner in the US," he said.

A major US cancer institute, though, has approached Safe Surgery Systems and asked it to tender.

"We have also been approached by Swiss and French companies." The company has signed a partnership agreement with an Australian firm for a pilot to start in October. "We need three or four pilot centres in the UK and another three around the world," he said.

Based on those and other projected sales, the business expects to move into positive cash flow late next year.

Its current £30,000 a month costs – mostly salaries – are being met by bank borrowing.

The company is also developing two other products.

One, aimed at gathering critical data at the scene of an accident which is then relayed to the admissions team ahead of patient arrival, is being tested by air ambulance crews.

The other is for home care where those with chronic conditions such as asthma, diabetes or high blood pressure can be monitored with doctors notified of sudden or significant changes.

Those patients can also be prompted to take essential medication. "With remote monitoring you can intervene at an early stage. Three quarters of hospital admissions are avoidable and this system can save the health service a lot of money." This is being tested with primary care trusts and housing associations.

"We have focused on three products. We don't want to diversify too far," said Mr Morgan. "But we have a lot of other ideas."

NEXT ARTICLE
Clive Lewis
Head of SME Issues, ICAEW

David Morgan urgently needs to appoint advisers to take a critical look at the Safe Surgery Systems and decide the best way forward. With its primary product requiring a second series of pilots, significant commercial sales some way off and monthly costs of £30,000, decisions cannot be delayed.

The original backers' capital is effectively lost. The business is living on bank borrowing which is unlikely to continue for long unless David Morgan or others have offered guarantees. In the circumstances £500,000 may not be enough. With high risks and the business haemorrhaging cash, a solution might be to seek a partner. Costs simply must be significantly reduced.

An appropriate adviser will help to prepare a viable business plan as well as identify sources of equity finance. The market for start-up finance is limited - around 15pc of companies receiving private equity each year are start-ups. Some of the bigger business angel networks may also be relevant. But he needs experienced advisors to persuade investors of the business's potential.

David Scott
Marketing Manager, PC World Business

Safe Surgery Systems in its current state should focus on one main product. Branching into new areas before the wristband product is embedded in the market could jeopardise the business.

Taking the time to consolidate his management team and embed a CEO will help accelerate this process.

With the correct business structure in place, the company can move from its current pilot stage through to an actual market roll-out. Once a foothold has been gained then the company has the opportunity to cross-sell in its other products and solutions based on the success of the wristband.

Organisations, especially the NHS, which is publicly accountable, need to ensure that they are spending their budget wisely on solutions that can be justified. They'll all want to see a confident supplier that knows what it is doing and has the necessary infrastructure to deliver in place.

Ensuring that the marketing of its first product is impressive is essential for the company's future success.

Michael Dean
Group Marketing Manager, National Computing Centre

With lives at stake, healthcare organisations are naturally wary of new products. However, the dilemma for young firms such as Safe Surgery is that it needs revenue now to cover costs and to convince others to invest. Safe Surgery is not short of good ideas, what it is short of is a firm order.

Focusing on closing business on the product with most developed interest - the wristband - should be a priority. The other products in development should be put on hold until it succeeds. Successful wristband pilots are important so a concentration of effort should pay a dividend, especially considering the interest from public and private sector organisations that need to be covered. Mr Morgan could use the success of the wristband as a lever for the company's other products.

Is Safe Surgery doing all it can to exploit sales channels? 60pc plus margins are good news for the company but only if sales are made.

How much do the sales partners get and is this enough to really give them the incentive to put in the right amount of effort?

Colin Farrington
Director General, Chartered Institute of Public Relations

Who could be against systems that eliminate human errors? What hard-hearted penpusher could object to electronic tagging targeted not against criminals but which stops our bodies being lasered in the wrong places – and can be adapted for early treatment in emergencies? And what health provider isn't going to pay to avoid botched operations?

But the medical market is a tough and bureaucratic one: the hard truth is that while there is a public relations hearts and minds campaign to be fought here, focussing on patients' groups especially, innovations cost. The potential funding for Safe Surgical Systems is held in budgets that can be as tight in the private sector (with their return on investment) as in the primary care and acute care trusts of NHS.

David Morgan must show that not only do Safe Surgical Systems work but that they are cost-effective. This means focussing ruthlessly on the benefits for theatre efficiency and throughput, helping providers reduce their costs. Making it a no-lose 'pay by results' system is a winning idea too. There's no scope for sentimentality in health commissioning.

NEXT ARTICLE
Yacht race tycoon grasped a rich opportunity and sailed with it
One Tuesday evening in 1995, a friend of William Ward asked him if he would be interested in putting some money into a sailing business. After some nagging, Ward agreed to have a look at it.

The business was looking for £300,000, but Ward estimated it needed more like £2m. But then he looked at the figures more closely and was amazed by what he saw. Ward's background, importing cane furniture and buying and selling property, was very much product based. What he saw with this business was that a lot of sensible, wealthy people were queuing up to give it their money. Ward saw an opportunity.

The business is Clipper Ventures. It owns two main businesses, the Clipper Round the World Yacht Race and the Velux 5 Oceans. The core of the business is the 35,000-mile Clipper race, where 10, 68ft yachts, crewed by enthusiastic amateurs, race each other around the world over 10 months.

Yachts are notoriously costly, but Ward has managed to make the business profitable. Its 2006 turnover was £7.6m with pre-tax profits up to £880,000. (2005: loss of £1.07m). How? "It was a gamble," he says, "but then all business is a gamble. There is a risk/reward ratio to every business, but in this company, with the revenue streams already in place, I saw a great opportunity."

Ward says it is seeing and acting on an opportunity that sets successful entrepreneurs apart. "You might walk down a street, see an empty building and think about doing something with it. Then go back to your office and not do a thing. Then, a few months later, someone has opened a successful bar in the building and you think to yourself, 'I could have done that'. Well yes, you could have. But this other person did. That's what makes the likes of Richard Branson different. He sees an opportunity and grasps it."

Ordinarily, owning a boat is all about spending money. There's the upkeep, crew costs, the cost of parts. But not with this business. "We don't pay for crew, they pay us to be crew," Ward says.

Ward has focused on sponsorship to take the business on, although he admits it's as much luck as judgement. "I think to get sponsors for anything you need to have thick skin because most people will turn you away. We had to think about it from their perspective and tell them what they might get out of it in terms of coverage, both in the UK and globally."

Velux is a good example. It sells skylights. One of its big growth areas is Poland, so the company included as part of the sponsorship deal a plan to create a TV programme for Polish television. It's detail like this that makes the difference.

Ward's business life has taught him three things: one, you're going to fail but you will come back stronger; two, listen to advice, although beware of those with a stake in the company; and three, make your own decisions. "Be brave and be honest and you'll be all right."

NEXT ARTICLE
The impact of product recalls
Should there be any surprise that the recent spate of product recalls involve product produced in emerging markets, and what is the resultant impact on the SME retailer market in the UK following the recall announcements?

The recent product recall cases involving Mattel and Nokia have caused considerable concern for the consumer and serious damage to company's brand image. With much of reporting on these recall cases being focused on the consumer and producer, little attention has been given to the impact on the retailer.

It shouldn't necessarily come as any surprise that one of these high profile product recalls involves children's toys manufactured in China. Earlier in 2007, the European Commission published its 2006 Annual Report "Keeping European Consumers Safe". The report highlighted the increasing number of recalls attributable to products manufactured in China and other emerging, non-EU markets. The EC identified a 32pc increase in the total number of notifications from 2005, with products originating in China accounting for almost half of all cases notified (48pc). Toys now top the notification by product category for the first time (24pc), replacing electrical appliances (19pc).

The hard nature of the consumer market and the impact of pressure on margins is ensuring that companies of developed nations continue to rely upon China and other non-EU countries for the cheaper manufacture of products. It appears that the issue of product quality is being overshadowed by the requirement for cheaper production costs and volumes.

The European Commission, in an attempt to improve consumer safety, signed a Memorandum of Understanding with China in 2006 with the aim of improving the communication and information exchange between China and the EU. The EC agreed to allow China access to its own dangerous product reporting system (RAPEX) on a read-only basis to assist follow-up on notifications concerning products originating in China. Additionally, in September 2006 a specific roadmap for safer toys was signed. This agreement was aimed at ensuring toys exported from China to the EU are safe by adopting a new strategy for improving the safety of toys manufactured in China. Part of this new strategy includes the commitment from the Chinese authorities to strengthen inspection and supervision of toys exported to Europe.

The customer/retailer dynamic has been subject to significant change in recent years following the advent of globalisation and the development of e-commerce. This change in dynamic does not however change the fundamental product recall responsibilities for the retailer. The two major steps required are to ensure that the products subject to recall are not sold on to customers and that the retailer makes every effort to ensure that customers who may have purchased the product are aware of the recall notice.

Key processes such as clearing shelves of the affected stock or removing it from the website listing are essential to prevent potential legal exposure. If possible the retailer should programme the till computers to prevent sale of any product that may have escaped the shelf clearance process. The retailer should also ensure that the recall notice is posted in a prominent place so that it will reach the maximum number of potential customers. An e-tailer should post the recall notice in a prominent place on its website.

Under the Consumer Protection Act 1987 an injured party can sue the producer, first importer into the EU or own-branders. Suppliers such as the retailer are not liable unless they fail to identify the producer, importer or own-brander if asked to do so by a person suffering damage.

A legal remedy may also be available to the injured party directly against the retailer under sale of goods law, assuming a contractual relationship exists. In practice, it is usual for any liability claim caused by a defective product presented directly against the retailer to be redirected to the producer, importer or own-brander. Often express contractual terms will deal with the issue of the provision of an indemnity following a claim in respect of defective product.

A product recall can often cause serious damage to brand image and it is important that openness and effective channels of communication are maintained to try and minimize that damage and to prevent injuries to customers and resultant potential legal exposure.

NEXT ARTICLE
Coping with workplace stress
Reasons for the escalating levels of stress in UK managers have been well documented. Email overload, organisational change and the speed of communications have all contributed to increasing the pressure on individuals within their job roles. This not only affects how managers perform at work, but can have serious implications to their overall health and general quality of life. In this environment, it is important managers are given the skills to identify and manage sources of stress.

Research by the Chartered Management Institute found that stress was most likely to be caused by aspects of an individual's job. These might include work that is dull or repetitive, having to deal with difficult customers or clients, or being too closely monitored by a senior manager. Work-life balance was another potential cause of stress with managers reporting they were spending too much time at work; leaving little time for their personal lives. The third most prevalent stress factor was job overload with individuals claiming that they were being set unrealistic deadlines or feeling swamped by the speed of technology with their organisation.

How individuals respond to stress is very personal to them. While some experience health problems such as headaches or muscular pain, others show anxiety in their behavioural patterns such as nail biting or excessive smoking. Either way, managers should be made aware of the symptoms of stress so they can take the next steps in identifying the source and making changes to combat the problem.

However, while it is important for SMEs to put processes in place to minimise stress in the workplace, it is also necessary that managers and organisations recognise the difference between stress and pressure. In today's environment, there will always be times when the heat is on to deliver results. During these periods, it may be necessary for employees to work long hours or step-up their performance, but this should not result in ill-health.

Organisations can offer training or various internal events to help managers recognise and cope with their symptoms of stress. In the Institute's research, health initiatives such as access to counselling, stress management advice, work-life balance programmes and flexible working options were found to have a positive impact on managers' quality of working life. Clear guidelines on who managers can approach if they are experiencing stress at work are also useful to combating the problem. Obviously it will not be possible to remove the source of stress in every situation, an important client for example, but there are methods to reduce the level of stress and support individuals in developing coping strategies.

Overall, it is important to promote a corporate culture which encourages honesty. Stress is often ignored as it is seen as a sign of weakness and inability to cope with the daily pressures of work. This is not the case and unless individuals address the matter fully it is likely to impact on their health and productivity at work.


NEXT ARTICLE
Ten top tips on media targetting
In an article for the CIPR's online magazine – profile-extra.co.uk – James Davies ACIPR, managing director of Impact Evaluation, provides top tips on how to scientifically target media titles and programmes…
Draw on your previous experience: what does media impact evaluation of your previous campaigns tell you about media category and title/programme take- up of your stories and messages. Use this to inform your targeting of the next campaign.

Trust your intuition: PR professionals pride themselves on their intuitive feel for which titles will reach the desired audience. Editorial environment is important. And professionals are increasingly expected to back up this intuitive feel with more scientific support.

The starting point is always target audience: specify who your primary and secondary audiences are – this provides a sharper discipline to your media task. You want both but it makes you focus on what's right for that more specific primary group.

Ways in which to specify target audience: age group, for example 16-24 years; gender; geography – London or North East; socio-economic group – ABC1s etc.

Less obvious ways of specifying target audience: by life stage, for example families with children; product/service category buyers, for example organic food buyers; or even people living in particular neighbourhood types, as defined by Mosaic or Acorn. Many media owners can provide this information – TGI data for example, cross references product and brand purchase with media consumption.

Don't forget attitudinal or behavioural types that will lead you to particular titles: the mindset of a Loaded reader is going to vary from a Country Living reader.

Appropriate the widely used media planning and buying tools of advertising: rating points – per cent of defined audience reached by the campaign; Opportunities To See – the exposure of the campaign in terms of number of times it is seen; frequency – number of times the target audience is likely to see campaign coverage.

Where to get the media data: if you do not have it in-house or cannot get it from your advertising agency, request the information from the media owners – checking that it comes from an independent and respected source.

Do you want a 'drip' or 'burst' impact: a 'burst' makes maximum impression quickly but there might be many good reason, including keeping up with demand, that lead you to a 'drip' approach.

Don't forget post-evaluation: that 'virtuous circle' again – back to point one.
NEXT ARTICLE
E-learning and E-Assessment – the advantages for SMEs
Over the past few years E-learning and E-assessment has been quietly seeping into staff development programmes amongst larger organisations to the point that the percentage of people moving from paper-based or off-site training to e-learning approaches has nearly doubled over the last three years. SMEs are increasingly looking at ways to successfully utilise E-Learning packages for their staff, but many are either too busy with the day-to-day running of their business or not convinced of the benefits to pursue implementing such packages.

There are many online resources available to SMEs that start at the most basic packages for IT skills through to top-level degrees, diplomas and NVQs for all sectors. Many learning centres deliver a diverse range of qualifications that are commercially highly relevant and mainly delivered online – furthermore many learning centres across the UK now utilise Ecordia and other E-assessment systems to deliver competency-based or vocational qualifications online. This is a significant step forward in the development of E-learning.

The benefits of E-learning and E-Assessment may not be immediately obvious to small businesses that are stretched for human resource and feel that off-site training dilutes and distracts their highly valued staff. However it is exactly these types of business that are in a position to gain massively from just such an investment into e-learning. By utilising such flexible technology, employees can have access to learning materials, work portfolios and guidance anywhere at anytime. In some cases E-assessment does not completely rule out a visit to the training centre or a visit from a tutor, especially for competency-based training, however these are minimised and due to the effective online management of the learning process, are much more productive visits.

Off-site training tends to be 'one size fits all' – although specific in content, it can be too rigid and does not always engage the learner. It happens at a set time, in a set location - whereas online training is accessible anytime and can be tailored to the individual's needs, enabling them to get the most from their learning and increasing the likelihood of achievement.

The Internet is a crucial and powerful aspect of E-learning. It allows support of the learner in real-time and increases staff motivation by providing an engaging medium with which to learn. Staff are able to collaborate with others such as tutors, work colleagues and with their employer management, ensuring that they feel valued and part of a team. Moreover, they are developing professionally and personally to the point that they may view their organisation differently, not just as a workplace, but also as an arena for personal development.

Knowledge management is a much over-used term by business consultants, but it is an important success factor for many small businesses. The issue is to retain, utilise and build on a firm's knowledge – it is this knowledge that gives many small firms their competitive advantage. E-learning technology can help firms control learning and retain knowledge, not least through increased staff retention, but also by developing its use of e-learning technology – the mix and match of courses and learning packages can be honed overtime, increased in quality, and, with the input from your own staff, can include specific learning for your employees that directly relate to your business. Business managers have much less control over off-site training since much of the knowledge gained is tacit and transient... it leaves when your staff do.

So how can this learning and staff development technology improve a business's bottom-line? From the first instance you can stop with expensive training days out of the office, where not only the actual cost is very high, but also there is the opportunity cost of not having your staff available for that time. Increased staff retention means reduced recruitment costs, motivated staff means increased productivity and knowledge retained means increased business efficiency and effectiveness over the long-term.

Competency-based or vocational training (which normally includes NVQs, Key Skills and technical certificates) suffers from specific challenges as much of the work is practical, requiring involvement from many people including a third party training provider. The learner, tutor/assessor, workplace manager, internal verifier, external verifier and training provider co-ordinator all require access to the learner's portfolio of work. Portfolios can end up being the size of two lever arch files! Logistically this is very difficult to manage, as the portfolio has to go backwards and forwards between the learner and the training centre, requiring many visits from an assessor. The learning processes are not fluid, the portfolio difficult to manage for the learner and the net result is usually a long and drawn out process that is de-motivating for all involved. E-assessment systems, such as Ecordia, allow the portfolio to be accessible online and available to everyone at anytime.

E-learning and e-assessment has revolutionised the learning process and dramatically increases the chances of achievement. All those involved with the training, including the learner and assessor, find themselves much more engaged in the process; there is a sense of immediacy and teamwork when personal development is effected online to achieve qualifications. For small businesses this has had a significant impact on staff retention, motivation and achievement.

Small Business managers should look to harness this technology to reduce training costs and help their staff reach their full potential. There are many options and packages available to small businesses and a good starting point is to discuss E-assessment with your third party training provider if you have one, or to contact organisations such as The Open University and LearnDirect. Other highly reputable training providers include Studyflex, which delivers Chartered Management Institute qualifications, including Management and Team Leading. Entrust delivers competency-based training in the areas of Management, Health & Safety and Learning & Development.

NEXT ARTICLE
Smokefree England – One month on
97 per cent of premises inspected in the two weeks after 1 July were smokefree as required by the new law, data published by the Department of Health reveals.

Minister of State for Public Health, Dawn Primarolo, said:

"When we introduced the smokefree law last month, we predicted that it would be largely self-enforcing based on experience elsewhere and the fact that three-quarters of the public supported the move.

"These figures confirm that, just as happened previously in Ireland then Scotland, England saw very high levels of compliance in the first few days. All the signs are that businesses and the public have taken the new law in their stride.

"These high levels of real protection from secondhand smoke in public places and workplaces are a testament to everyone involved. Efforts from enforcement officers in local authorities and businesses, especially those in the hospitality sector and also the public have all contributed to making this country a healthier place in which to work and socialise".

Removing secondhand smoke from enclosed public and work environments is an enormous step for public health. Thousands of lives will be saved. Others will be spared the misery of watching family and friends die prematurely from secondhand smoke-related illnesses.

So far, data has been collected from 88,899 inspections, which includes 1,090 hotels, 6,783 restaurants and 9,568 licensed premises. Enforcement officers found that 97 per cent of premises were respecting the requirement to prohibit smoking in enclosed premises and 79 per cent were displaying the correct no-smoking signage. Compliance was even higher in smokefree vehicles, with figures of 98 per cent and 84 per cent respectively.

Although these figures only relate to the first two weeks, compliance is already comparable to the high levels experienced during the first month of smokefree in Scotland and Ireland. A similar pattern has also emerged with regards to signage requirements, with 'other' premises less likely to be compliant than licensed premises, accommodation and restaurants.

Local authorities are continuing to work with businesses to ensure they understand the requirement for no-smoking signs to be displayed at the entrance to all public places and workplaces covered by the law.

During the first two weeks of inspections, it has only been necessary to issue one fixed penalty notice to an individual wilfully flouting the law by smoking in a smokefree place. Councils have instead ensured that businesses and individuals are given sufficient opportunity to comply with the law and have so far issued 142 written warnings following failure to prevent smoking (equivalent to 0.2% of premises inspected). There were no court hearings.

Graham Jukes, Chief Executive of the Chartered Institute of Environmental Health said: "The acceptance of the new law reveals the good planning and investment put in place by the Department of Health, local authorities and business leaders in the run up to 1st July. The Chartered Institute of Environmental Health is proud to have played a key role in the implementation of what has turned out to be popular legislation with a limited need for enforcement action to be taken."

Councillor Geoffrey Theobald, Chairman of the Local Authorities Coordinators of Regulatory Services, said: "The high level of compliance is testament not only to the businesses, landlords and members of the public who have wholeheartedly embraced the new law - but also to the council environmental health officers who have carried out their work with a light touch, an even-hand, and a commitment to advising people rather than punishing them."

Over the first month there has also been a steady downward trend in calls to the Smokefree England compliance line. In total, 2,342 calls were received during the first four weeks and 606 of these were passed on to local authorities to follow up. Calls peaked during the first week at 1,024, although only 232 of these were leads with sufficient information to pass to local councils. However only 378 calls were received during the week of 22nd July, with 110 leads passed to councils.


NEXT ARTICLE
Aiming to take the wind farm sector by storm
There's money in new-look turbines, believes Viktor Jonanovic. First, he needs to raise £5m, as Philip Smith reports.

Viktor Jonanovic claims to have designed a revolutionary new wind turbine that is more effective, far quieter, more aesthetically pleasing and kinder to wildlife than the present crop of propeller-type turbines.

He says he has interest from around the world for the eco-friendly way to generate electricity. But before Mr Jonanovic can capitalise on his creation – and win plaudits in the process from the environmental lobby – he needs to clear a few hurdles.

He needs to build a management team to drive the potentially multi-million pound venture. He needs to establish a production consortium to manufacture the various components prior to being assembled for shipping to the five continents.

And he has to build a pre-production full-size prototype to test the stresses, materials and structure. For that he faces the biggest challenge of all: he needs a £5m investment in return for an equity stake in the five-year-old firm.

It should be an attractive proposition, says the Serbian-born inventor. "There is a huge potential return for the investment as the size of the market is enormous." Mr Jonanovic says his Stormblade Turbine company has the potential to achieve a market valuation into the hundreds of millions in the coming five years – by which time he expects to see a trade sale or flotation. Despite the income currently standing at zero, it is because of the huge potential that the equity slice on offer will not be that big.

"This will be a second round of investment," said Mr Jonanovic, 47, a former computer engineer and sole owner of the London-based business. "I put up the seed corn funds of £150,000 and I expect we will need a third injection of funds when it comes to the production phase."

Supported by income from a part-time teaching job Mr Jonanovic spent five years developing his now patented model that uses a system similar to the jet engine – the wind power is accelerated inside the turbine's cowling onto the blades, which are smaller and hidden from view. In fact the Stormblade Turbine looks just like a jet engine.

His figures are impressive. "Traditional wind turbines can convert 20pc to 30pc of wind energy into electricity," he says. "Our experiments show Stormblade can convert 70pc." That statistic alone should be enough to secure funding in a sector where demand for wind turbines is outstripping supply. But add to that a range of features that he says diffuses the many objections to wind farms and Stormblade could take the wind generation sector by storm.

"It is much quieter, so quiet that you won't be able to hear it above the sound of the wind," he said. "And it's smaller with no huge blades rotating so that it's not as visually imposing and it is safer to wildlife."

The turbines can operate at both higher and lower wind speeds, allowing them to generate for longer. Most turbines have to be shut down if wind speeds exceed 60mph, he said. The planned prototype will be capable of generating one megawatt (1,000kw) of power – enough electricity for 800 homes. But the final production will include both larger and smaller versions – one small enough to generate electricity for a single house. Stormblade claims to have many orders almost in the bag. "We have interest from north and south America, Europe, China, Indonesia and India," said Mr Jonanovic. It is the Chinese interest that fuels his optimism the most.

"There is a demand there for hundreds of thousands of turbines," he said. "The Chinese government has expressed interest in a joint venture where it would fund the bulk of the set up costs to allow us to produce Stormblade in four or five factories, just to supply the Chinese market."

Once it is in production, the Stormblade business plan includes revenues from licensing the design to existing turbine producers (and so helping to protect the company's intellectual property rights) and forming joint ventures or strategic partnerships to market and deliver on the scale the market demands.

"We could sell hundreds of thousands of turbines," he said. They will retail at £800,000, installed, for an onshore model and £1.3m for offshore – per megawatt. He estimates return on investment at five years. Margins will be around the 20pc to 25pc mark.

But first he must find the development funds. Government grants are available as climate change and CO2 emissions are top of the political agenda in most of the developed world. But that, he said, is matched funding and it takes too long to secure the money. "We don't want to get into a situation where the development is delayed. That's why we are seeking to raise private capital in return for a share of the equity." The Chinese, he said, would put up the £5m. "But to protect the IP we are looking to develop the prototype in Europe."

Instead he's seeking a business angel or high net worth investor looking for the long term. "I need to find the right person, one who wants to invest in the project and who will be supportive," he added. "The value of the equity will increase with time so I don't think this would suit a venture capitalist as they seem to want a defined exit date."


NEXT ARTICLE
Football fails to net profits for Sheffield Utd
The beautiful game is the club's reason to exist but it won't pay the bills for the Premiership newcomer, reports Philip Smith.

Last year Jason Rockett saw a £7.7m loss on his business's £27.2m turnover. The problem is simple to identify: one of its three main revenue channels has a cost base that far outweighs its income.

To most chief executives the answer should also be simple: restructure or shut the loss-making division. But for Mr Rockett that's not an option. At Sheffield United the loss-making part of the business is its reason to exist - the football.

But he has a solution. "Our big challenge," says Rockett, 37, a professional footballer until injury ended his career, "is to ensure the business does not rely on football to make a profit. We'll do that by developing off-field activities."

Thanks to a joint venture with development company Scarborough, the business owned by Sheffield United's chairman and majority shareholder Kevin McCabe, a £50m low-risk commercial property portfolio has been set up to stabilise Sheffield United plc.

That venture – United Scarborough Estates - along with the club's growing leisure interests mainly in Sheffield and more recently China, means the Aim-listed business can expect long-term security, even if the football team fails to perform.

Promotion to the Premiership last season saw gate receipts rise from 23,000 to 30,000 and next season it could also benefit from a TV deal. "It's fantastic," says Rockett. "It's at least £30m to each club… if we are here."

The problem is that that's far from certain as the club lurks at the bottom of the table. "Some people say that, with the new TV deal, the club finishing bottom will get more money than Chelsea did last year for finishing top."

Add that cash bonanza to gate receipts and merchandising and most businesses would be looking at a healthy profit. But along with all top-level clubs, its players' stratospheric wages mean football alone is not enough to get this business back in the black.

Paying the going rate is a must if Sheffield United is to attract Premiership talent. But as a new boy, its spending power is limited. "We have to compete with the likes of Manchester United, Liverpool and Chelsea," says Rockett. "We have to close the gap on teams that have been in the Premiership for years.

While the club's 21,000 season-ticket holders may dream of glory and riches, Rockett is well aware that the business must look outside of football for its financial success. It's a lesson he learnt as a player, then while working to gain a degree in urban land management before joining Scarborough Group as a surveyor once his footballing days ended.

"When we devised our business plan we looked at diversification because you can't rely on the football results," he says.

Half of the club's income last year was down to its property portfolio. "It made a £2.5m profit and that is like having another 10,000 supporters each week," he says. In the short term, that off-field income may be less important if Sheffield United reaps the rewards of a long stay in football's top flight but as chief executive, Rockett has to have one eye on the long game. One plan to boost income is to work with another of the Scarborough companies to set up a second, higher-risk joint venture investing in property developments.

In addition to its commercial portfolio, the club has a track record of managing property. It owns its Bramall Lane ground where it hires out its conferencing facilities and has a business centre as well as the usual mix of shops, restaurants and bars. It is looking to build a four-star hotel next to the ground and to extend the stadium's capacity.

It also owns a 22-acre site used for the club academy, owns a leisure and fitness site in London and has permission to develop a recreation area in Sheffield.

It has aims to win a following in China which, due to the Beijing Olympics next year, is seeing a boon in sports investment. "We bought a club in its second division, in Chengdu, a city with an 11m population," says Rockett. It has also bought a bar in the country and is looking to develop property interests.

"It's a way to drive more income from China. Everything for us is long term with the aim of developing income from property and leisure to feed into the football club to strengthen our squad," he says.

The real challenge for Rockett is to avoid being lured by the short-term gains of top-flight football and concentrate on the far less glamorous but more profitable property and leisure.

It's not all going entirely to plan. Sheffield was one of the bidders to be the site for the UK's first super-casino and the club linked up with a Las Vegas operator with a view to managing that venture. But with a business plan based on precaution and stability, that may simply have been too much of a gamble.

NEXT ARTICLE
Is there a ticket to Narnia in the wardrobe?
A Birmingham theatre needs bigger audiences but has only £1,000 to spend on each show's marketing, writes Philip Smith.

They are in something of a quandary at The Crescent. The 83–year-old Birmingham-based theatre company has to sell more seats for its 20-plus performances a year. But to do that it needs to increase its marketing budget substantially. Yet there is no more money available until ticket sales are boosted.

"We are only playing to a half-full theatre," says Andrew Lowrie, chairman of The Crescent Theatre Company. "We need to get the numbers up."

In 2005 one production of nine shows sold less than 16pc of the seating capacity.

It shouldn't be a problem. The theatre lies in the heart of Birmingham's cultural hub just off the huge Brindleyplace development. Half of its target audience lives within five miles of the theatre, where it is easy to park. Tickets cost between £8 and £11.50 for a wide range of shows that include Agatha Christie, Roald Dahl and Keith Waterhouse as well as Shakespeare, of course.

It's not as if the facilities aren't up to scratch. The company's purpose-built venue has two auditoria – of 350 and 100 seats – rehearsal rooms, a box office and a bar. It also has its own workshops to make scenery and props and a fully-stocked wardrobe department.

The sticking point for The Crescent is simply its status. Despite past players of the likes of Martin Shaw (TV's Judge John Deed) and BBC presenter Adrian Childs (and Charles Dance is mooted to have once been part of the company), it is an amateur group.

"There are no positive associations with the word amateur," says James Allan, the company's marketing manager and an ad man by day. "It conjures up images of church halls, wobbling scenery and actors forgetting lines."

Apart from a £500,000 lottery grant nine years ago there are no Arts Council or City Council funds available. Last year The Crescent saw revenues of £295,000, mainly from ticket sales and associated revenue streams.

"For each £1 we take on the door we make 75p at the bar," says Allan. Other revenue streams include hiring out the wardrobe to other theatre companies, hiring the entire facilities - including technical teams - to touring companies, drama schools and for corporate days, as well as promoting other shows. Later this year, for example, Julian Clary will be treading the boards in a show produced by The Crescent.

It also charges each of its 200 or so members £50 a year. These are the actors, lighting and sound technicians, costume designers, musicians, stage managers and directors – every function involved in staging a play.

They also all take their turn front of house pulling pints and selling programmes. "It's a great place to learn a new skill. Not everyone wants to act," says Allan.

The company pays £1,000 a month rent to its sister trust, which owns the theatre, but employment costs are the single biggest expenditure. There are 10 permanent staff ranging from a full-time operations director to part-time box office attendants. What little profit there is – in 2005 it was less than £5,000 - goes into reserves.

"We never have any operating capital on which to draw," Allan adds.

Growth is not an option: with revenues static and costs rising that thin surplus will soon disappear. "We can't put up the £50 membership," says Allan. "There'd be an outcry."

With capacity for 400 members and a fairly high churn rate, raising the price would only be a short-term way to bring in some cash. "We have to keep the rate accessible," says Lowrie, who is an operations director for a nut and bolt firm during the day.

The lack of funds adds up to a publicity problem. "We have about £1,000 per show for marketing," says Allan. "With that, we have to reach 2m people." The Crescent does have 10,000 on its customer database of which half have visited the theatre within the past three years and 3,000 within the past year.

That's important, as the company is considering seeking commercial sponsorship to boost the coffers - access to customers will be the carrot for getting corporates to cough up cash.

"It's an opportunity for a sponsor to reach our well-educated, affluent, middle-class audience," says Allan. "They have disposable income and for anyone selling premium goods, it's an attractive group." The lack of a significant marketing budget means The Crescent isn't even mailing its customers on a regular basis. "If I could segment the data and have someone working full-time on a CRM (customer relationship management) programme we might be in with a chance," Allan says.

The Crescent knows that for all its subsidiary revenue streams and hopes of sponsorship, it's the seat sales that drive the business. Even with competition from the Hippodrome and the Birmingham Rep on the doorstep, The Crescent is optimistic its small and intimate venues will appeal to enough theatre-goers - once they now about it.

As Lowrie says: "The question is, how can we sell more tickets? We are tarnished with the amateur brush." The 10-strong governing board hopes promoting shows will help. "Having people such as Julian Clary here will give us a different profile," he adds.

NEXT ARTICLE
The formal approach can take you far
The founder of an operation selling dinner jackets, dress shirts and tail coats on the internet tells Paul Bray of his plans for expansion.

Ed Jones discovered the proverbial gap in the market when he had to drive 52 miles to hire a dinner jacket. "I was living in Norfolk and I thought this is ridiculous," he says. "So I decided to set up a business selling gents' formal wear on the internet."

The plan neatly combined Mr Jones' past experience. As an industrial design undergraduate at Loughborough University, he noticed that although there were many black tie parties, few students owned the right togs, so he bought dinner suits and dress shirts in charity shops and sold them to his mates.

Graduating during the dotcom boom, Mr Jones joined a venture capital-funded firm selling magazine subscriptions online. "It went bust after five years, but I'd learned how to bring customers to a website and convert them into sales," he says.

This was 2003 and venture capitalists had found other ways to make money, so Mr Jones had to make do with a £6,000 bank loan (now repaid). "The loan bought us 100 dinner suits and shirts, and I designed the website myself. As soon as we sold some stock we used the cash to buy more."

That, in essence, is still the business model. Mr Jones draws a small salary and pays his two full-time staff, a manager and packer at his warehouse in Thetford, Norfolk. The remaining profits he ploughs back into the business, Clermont Direct (www.clermontdirect.com) which he owns outright.

The firm has averaged 80pc annual growth, and this year will sell more than 4,000 dinner suits; its most popular line. Estimated turnover this year is £400,000 and Mr Jones hopes to be seeing revenues of £1m by 2008.

Clermont Direct's original four product lines have grown to more than 100, including exotic items such as morning coats (popular for weddings and Royal Ascot), £300 toastmasters' coats and Masonic wear, which sells surprisingly well. Barristers' collarless shirts are Mr Jones's latest addition, and he hopes highland tartans will be next.

"These niche products do attract customers," says Mr Jones. "If you type 'white tie tailcoats' into Google, we come up top."

Attracting new customers is necessary, as repeat business accounts for less than 20pc of Clermont Direct's clientele; formal wear isn't something men buy very often. Conventional advertising does not work, Mr Jones has found, so he concentrates on boosting his search engine rankings and recruiting affiliates: websites that direct customers to Clermont Direct in return for a commission.

By using an agency, Affiliate Future, Mr Jones has already signed up more than 600 affiliates, accounting for a sixth of his sales. He would like to recruit more, establishing links with dining clubs, cruise lines, May ball organisers, perhaps even the Masons - anyone whose customers or members wear formal dress.

Although he does everything himself, from answering customers' emails to checking deliveries at the warehouse, Mr Jones still has time to develop his affiliate programme during slack periods. Indeed, these slack periods are Clermont Direct's biggest challenge.

Most DJs are bought for Christmas parties, so the firm makes at least a third of its sales between October and mid-December. A fortnight from now everything will slow down until Easter, when weddings and cruises will cause a brief surge before the much quieter months of June, July and August ("summer lines" are much less feasible in gents' formalwear).

Although Mr Jones is proud to source suits and coats in the UK, the only economical sources of cheaper items such as shirts, ties and cummerbunds are abroad, often in China. "To be competitive we have to order 3,000 at a time, which is a big cheque to write," Mr Jones says. "And the Chinese often work on four months' lead time and demand cash up-front. It's a real juggling act for us. Our financial year ends in April, so there's a tax bill to pay in the summer, too."

Buying abroad through UK agents obviates paying in advance, but at the expense of the agent's commission, and even UK suppliers require prompt payment. "It's a perennial problem for a small firm," says Mr Jones. "Our large competitors can pay 90 days after receipt, but we're lucky to get 30."

This is one reason why Mr Jones wants to grow the company, although not at the expense of the customer service he believes is a vital ingredient of its success.

"We could ultimately be employing 100 people," he says. "Then we could be really competitive and go to the Far East and buy 3,000-plus dinner suits."

A combination of postage costs and differing dress codes puts the damper on exports, which account for less than 2pc of Clermont Direct's sales. But Mr Jones believes the UK offers plenty of growing room, and plans to diversify into the hire market, which needs much the same infrastructure and should increase repeat business.

He was about to open a shop in south London, but pulled out just in time when he calculated that the break-even point was too high.

"We might still do it, though," he adds. "It gives you gravitas with new customers. You can say 'come and visit our shop', even though they're in Scotland and they never will."

The one thing Mr Jones knows he cannot afford to do is stand still. The barriers to entry for an e-business are low, and with big brand competitors such as Marks & Spencer and Moss Bros continually beefing up their online presence, Clermont Direct will have to evolve to survive.

NEXT ARTICLE
New love comes as a matter of course
Dinner Dates brings people together over a sumptuous meal. But is further growth on the menu? Asks Andrew Cave.

It's a popular mantra that success breeds success but for the dinner club company that Hillie Marshall set up back in 1989, each little victory brings with it a problem. "One of the huge issues we have is that we permanently have to recruit new members because they're constantly going off with each other," she says. "Our success has a huge drawback."

It's a dilemma common to all dating agencies but Dinner Dates, which claims to be the UK's longest-established social events company for single professional people who are time-poor and cash-rich, has always seen itself as a different animal.

"I set the company up when I was an actress, singer and theatre producer and my first marriage had just broken up," says managing director Marshall. "I started looking at dating agencies. But the thought of meeting someone in a traditional dating situation terrified the life out of me. A friend suggested I could organise dinner parties and so I saw a gap in the market and started Dinner Dates."

Marshall's solution is to make advance dinner bookings and organise hosted dinner parties in smart London nightspots such as Mossimans, Floridita and Chinawhite. She books four tables of eight people each, swaps diners around after the first course, then leaves members to make friends and stay on for dancing and drinking. After events, she telephones every diner and provides a discreet service of putting them in touch with people they would like to see again – on condition that the other party agrees.

The idea took off and Dinner Dates expanded to organise sporting and cultural events as well as holidays. It now has a database of 16,000 members and a turnover of £560,000 but Marshall feels the business has much greater potential. To achieve that, she feels it must overcome a number of problems and also attract the investment needed to take it to the next stage of its development.

The attrition rates will always be an issue. Members pay a one-off joining fee of £199.95 and then an annual "update fee" of £15 by direct debit but the bulk of revenues depend on repeat custom at between £65 and £83 for a dinner or up to £93 for a dinner ball. "When people join, they go to quite a few events," says Marshall, "but then they will probably meet someone. If that falls through, they will start coming back again. Another problem is that a lot of ladies have grown up with Dinner Dates and are now in their early 50s and it is very difficult finding older men."

Her solution is to broaden the range of customers catered for. She is piloting Dinner with Friends, a sister business that will allow couples to meet within the hosted dining club concept. The idea is that when people hook up at Dinner Dates, they can move on to Dinner with Friends and then move back into Dinner Dates if the relationship fizzles out.

Marshall also wants to bring in a younger clientele. At the moment, members are mostly over 32 but she would like more members in their 20s.

Hence Dinner Dates has been advertising in magazines with younger readers and targeting its public relations campaigns. However, it faces stiff competition for younger members from the new generation of internet and speed-dating networks.

Marshall attributes a lot of Dinner Dates' success to its technology platform for its database and wonders whether this could be better utilised with fresh investment. "We can tell who has met who over the past 18 years," she says, "and we can find all the golfers and tennis players at the press of a key, just as we can find all those who like opera. The database can tell which members like to go out the most. We get amazing amounts of information." But she would never dream of selling it.

The biggest catalyst for change, however, may be Marshall's own desire to move on with her life. "I'm looking for someone who may be able to take over Dinner Dates," she says. "It's been a great success but I am in my late 50s and I now delegate a lot to my three staff, who are fantastic.

"I am looking for someone who could completely take control. My husband has retired now. We have a house in France and I am spending more time there. I have also written three books on relationships and am an agony aunt in local newspapers and magazines.

"I have never put any funds into Dinner Dates. I never had a bank loan or an overdraft. It has all been cashflow-financing."

NEXT ARTICLE
Helping publishers to turn over a new leaf
A new reader-friendly online book store is providing a fresh marketing opportunity for publishers, writes Philip Smith.

Peter Crawshaw and Louise Weir's online book business is blossoming. But they know that to maximise its potential they need to find some significant investment.

"Realistically we need between £500,000 and £1m," says Crawshaw. The money would be used to boost awareness of the online retailer among both publishers and consumers. And with an estimated 11m serious book lovers in the UK, there is room for growth. So far just 150,000 who have signed up as members of lovereading.co.uk.

"We reckon there are 1.5m people out there who would like to use our service," says Weir. "If we had some serious investment, we could reach 500,000 by the end of 2008."

The pair, and fellow founder Hugh Salmon, are looking to attract venture capitalists, high net worth individual investors and even Enterprise Investment Scheme funds, which are often linked to high-risk projects. With a projected turnover this year of just £400,000, this is high-risk. To increase the attractiveness of the project to would be-investors, they are prepared to offer a sizeable slice of equity in the two-year-old firm.

If the business goes to plan, it could be a shrewd move for any investor. Lovereading addresses a gap in the market that has existed since the abolition of the net book agreement in 1995 – which had allowed publishes to set a minimum price - but which it has only recently been possible to plug, thanks to broadband.

"When the net book agreement collapsed, the whole retail landscape changed," explains Crawshaw.

It signalled the start of publishers' concentrated campaigns to market only the most saleable authors, he says.

"With the agreement gone, retailers began to see that some books sold better than others. It has got to the point now where only a couple of hundred books are getting promoted each year. It doesn't matter which store you are in, it's the same titles being pushed. Reader choice has diminished."

Weir explains: "Publishers can't afford to spend big budgets on all the books they have that month. They have their super leads and these get the money spent on them."

Crawshaw claims it has resulted in a decline in the range of books on offer and a drop in the all-important independent advice about which books to buy.

"Buying a book used to be a far more involving experience than it is today," he says. Offering a wider range, backed up with reviews and recommendations, is the backbone of the Lovereading website.

On the face of it, therefore, the Lovereading site is aimed at the book-buying public. It even allows the first few chapters to be downloaded as pdfs so a customer can try before they buy.

"We know that if you like the first chapter then you'll like the whole book," says Crawshaw. "Before broadband, downloading a 250kb extract would have been very slow. We can now offer online the kind of experience you used to get in independent bookshops."

Lovereading claims 70pc of its users regularly download extracts. But, in reality, Lovereading is aimed at the publishers and with only 35pc of its income generated from book sales, it is that larger revenue stream - as a marketing channel for book publishers - that offers the greatest potential for growth. With profits still to show, growth is critical. "We could continue to grow organically but that won't get us to our target in the same time period," says Crawshaw.

"What we are doing is very new to publishers. We are primarily a promotional tool, a direct marketing arm for them. We allow publishers to talk directly to readers about a whole range of titles," adds Crawshaw, a former direct marketeer with Book Club Associates.

Most of the major publishers have now linked with Lovereading. In return for data on what's hot, publishers pay to promote a far wider range of titles – both fiction and narrative non-fiction, such as biographies – on the site. "It enables publishers to push up-and-coming authors," says Crawshaw.

The attractiveness of the site to publishers, though, depends largely on the number of readers who register. "We need to raise awareness and we need help on which are the best marketing channels to use," explains Crawshaw. "There is a lot to be done before we turn this great idea into a proper business. It's a risk, we know that. But we have a unique model that people love and which increasingly publishers are using." All they need now is an investor.


NEXT ARTICLE
Proud parents conceive a £1m enterprise
Their videostreaming business got in first but must capitalise on its impressive lead as market-entry costs drop, reports Paul Bray.

It is amazing what you can do in business when you combine personal necessity with a little inside knowledge. In 2003, Cary Marsh and Iain Millar wanted to share videos of their new baby with Mr Millar's parents in Holland. Videos are too big to email, so the couple thought of streaming: putting video footage on the web where people can watch it via broadband.

Video streaming services were expensive and aimed at businesses, but Ms Marsh worked for a streaming company and was able to borrow a small amount of web space for nothing. Result: two happy grandparents and one flash of inspiration.

"I thought: I can't be the only person wanting to do this and I know it costs buttons. It ought to be possible to build a business buying bandwidth in bulk and selling it in small parcels," says Ms Marsh.

The result was Mydeo, a low-cost video hosting service for consumers, communities and small businesses. Customers upload their videos to Mydeo's website and include links to them in emails and on their own websites. When someone clicks the link, Mydeo shows the video. Unlike free rivals such as YouTube, says Ms Marsh, Mydeo doesn't limit the size of videos or show them on its own site.

Monthly subscriptions start at £4.87 for 100 minutes of video. That's much less than conventional streaming services, because bandwidth costs have plummeted and, as most videos are only viewed by a few people, bandwidth requirements are small.

In 2004 Ms Marsh set up Mydeo at the Kingston Innovation Centre in south-west London, which helped her raise funding including a £56,000 Department of Trade and Industry technical innovation award. The service was launched quietly in March 2005. Four months later the firm got its biggest break: a deal with Microsoft that established Mydeo as the default web-streaming company for Windows Movie Maker across Europe. Every time a Windows user thinks of putting their movie online, up pops Mydeo's name. This accounts for more than half of Mydeo's business but costs the company nothing as it plugs a gap in Microsoft's own offering.

Vista, this year's new version of Windows, will work differently but Ms Marsh hopes to get similar preferred status for Mydeo and says Vista should boost video streaming.

The rest of Mydeo's customers come via partnerships with other internet and digital video companies, including Orange broadband and Muvee, or by word of mouth. "Our service is inherently 'viral' because you have to show it to people," says Ms Marsh.

Running costs are low but development costs are high, so by 2005 Ms Marsh needed serious funding. She nearly accepted £600,000 from a syndicate of business angels but is now glad the deal fell through. "They didn't know anything about the internet. If I'd signed, I'd have had a business angel as chairman who had no consumer internet experience, which would have been very silly." Instead, Mydeo took a small firms loan guarantee of £150,000 from HSBC, plus £50,000 from a business angel as a sleeping partner and Ms Marsh and Mr Millar still own two thirds of the company. Turnover this year is forecast to be near the £1m mark.

This spring the firm expects to raise venture capital (VC) funding. Although Mydeo's service is largely unique, competitors are starting to appear and the barriers to entry keep dropping as web development costs fall. So the company must build on its lead quickly. Mydeo also needs a broader management team. "We're bootstrapping constantly," says Ms Marsh. "We've outgrown the virtual management team from Kingston and now we need to employ global players in marketing, sales, finance and intellectual property. I'm also looking for VCs with a complementary portfolio of companies they can introduce us to."

A misjudgement was not offering free trials. "Everyone expects them online," says Ms Marsh. "We'd been partnered with Microsoft for six months, then we had to spend three months restructuring for free trials."

Fortunately the revamps paid off, and during 2006 customer numbers soared from 2,000 to 100,000 where 60pc are in the US, followed by the UK, Canada, Australia and more than 160 countries in all.

Consumers form the largest group, but lucrative small business subscriptions are growing fast. "Now we have to keep innovating to stay ahead," says Ms Marsh.


NEXT ARTICLE
Online technology revs up revenue for fledgling courier company
American Jay Bregman, chief technical officer at London-based eCourier, was studying entrepreneurship at the London School of Economics when he started working on an idea.

He did a thesis on electronic document exchange and, for a case study, looked into motorcycle courier companies in London. He interviewd a range of businesses about how they operated, expecting to find all the major firms using state-of-the-art IT systems. The reality was very different.

"A lot of courier companies had been in the industry for 20 years and didn't see why they should change," Bregman says. "They think what we're doing is a fad and that it will pass. And anyway, to offer what we do they would need to spend a lot of money, and most simply don't have it."

The strength of Bregman's company lies in its technology. Two years in the making, the system could transform the industry. With it, 90pc of bookings are made online. Customers input the collection and delivery addresses, then choose the vehicle type. The system works out who the optimum courier is for the delivery, taking into account information it has learned from previous jobs as well as traffic and weather conditions.

That courier is instructed electronically. It's all done via GPS, which also tracks riders' positions every 10 seconds, enabling customers to do the same. Through eCourier's technology, the cyclists and motorcyclists can do up to 50pc more jobs per day.

Bregman's studies enabled him to do a lot of the business planning and research before taking the plunge. "By the time of the investment round," he says, "we had plans, had developed as far as possible the technological outline of what we wanted to do, found suppliers and had contracts in place and ready to go. So in the morning I was going around asking for £500,000 of funding, in the afternoon I was going to lectures." It paid off. After initially raising £100,000, the summer of 2004 saw another £700,000 raised and the business was ready to go.

To overcome the logistical problems of tracking riders with GPS, Bregman turned to academic institutions. "I found there were 10 universities around the world, such as Stanford and MIT, who had departments looking into aspects of this and so I approached them with my problem," he says. By March, the business forecasts it will be doing 40,000 deliveries a month with around 135 couriers. Turnover is already more than £4m in an industry worth £300m-£400m.

"For me, the role models were eBay, Amazon, Yahoo and later Google," Bregman says. "These entrepreneurial businesses proved that, in a small way, you can change the world. I think with all of them, and us, the approach is on customer service. I think it's ingrained in Americans that the customer is always right. It's a great asset for us to have."

NEXT ARTICLE
Can Kate's Cakes make dough in Europe?
MD Steve Greenhalgh wants to expand on the Continent, but needs a good example to follow, reports Andrew Stone.

Achieving sales growth comes as naturally as making a sponge mix rise for Sussex-based baker Kate's Cakes. Ever since Kate Cherkoff founded the business in the kitchen of her one-bedroom Clapham flat in 1989, the company's freshly-baked products have been in strong demand.

The business grew rapidly on the back of the demand generated by the UK coffee shop boom of the early 1990s and since 2000 has continued to expand into additional production space at its facilities close to the South Downs.

By December 2001, further growth prompted a Management Buy Out, led by Steve Greenhalgh. Sales to the end of the last financial year reached £27m and the company now employs 490 staff full time and 25 part-time. Current growth is 25pc year on year and looks to be in no danger of slowing.

Kate's Cakes is now on the cusp of a great growth opportunity thanks to the emergence of a convenience food culture in mainland Europe, which shows every indication of matching that already experienced in the UK.

To take full advantage of the expected opportunity, however, it must be ready with enough production capacity to meet demand. In itself this should not be a problem, says managing director Greenhalgh. The business has coped well so far expanding into a cluster of three production sites in rural Ashington.

There should be enough capacity in its existing facilities to cope with another two or three year's worth of growth. The business has some slack with a production capacity to supply about €70m in sales and output is currently at about €42m.

Yet when the company began selling in earnest onto the continent last year, sales growth from overseas surprised even the bullish Greenhalgh with its rapidity. "The more presence we have there the more it seems to snowball. We see growth compounding annually there at about 10pc for the next five years."

"In the next five years we're going to see a big explosion of food service business in Europe. It's a big opportunity; consumers all around Europe are starting to demand these products and the people that are there earliest will be best placed to profit."

How best to serve this growth is the question. Greenhalgh must decide where to locate the next bakery. "We will need to have another facility in place in three years, maybe less if growth is more rapid. It means we have to decide a location in the next year to 18 months, perhaps sooner."

As the company will eventually outgrow its Sussex base, the easy option would be to open elsewhere in the UK, where the management team can repeat its prior expansion successes. However, since the business must expand beyond its existing base anyway, a location on the mainland has numerous things to recommend it.

Kate's Cakes will be closer to its new markets, it will be well placed to develop new products better suited to specific countries and there will be less risk of logistical snarl ups than there would be if customers were supplied from the UK.

Another important reason seriously to consider such a move is that its customers clearly seem to favour the idea of a continental production base, says Greenhalgh. "The perception seems to be that we should be in Europe. I think our customers expect it to happen."

The problem is that neither Greenhalgh nor his team have ever done anything like this. It would be a move fraught with challenges, perhaps the principal one being how to guarantee it can replicate in another the country the quality of products made with care and skill in small batches, with no preservatives or stabilisers.

"Can we replicate the quality? We're not an automated mass-production business. We will need to find, educate and train switched-on people. We will also need to get to know different food safety and food standards legislation and we don't know what the working culture will be like. It would be a big learning curve."

Greenhalgh must also ponder a separate but related dilemma at the same time. Kate's Cakes recently diversified with great success beyond its baked products core business into chilled desserts.

It has mastered the production of this very different product line and the desserts are popular and profitable. Yet they only represent about 10pc of sales and so effectively take up a disproportionate amount of effort and management attention.

Since baking will remain the company's core business, Greenhalgh is asking himself, despite successful diversification, whether the company is better sticking to its knitting to ensure it can stay focused on the main opportunity of expansion.

"Our chilled foods are a great complementary range and offer attractive incremental growth to us and our customers, but we question whether this is a distraction from the main baking business. It's a completely different kind of food manufacturing and very high risk using cream and high chill areas."

Part of the frustration Greenhalgh feels as he ponders these dilemmas is the lack of useful precedents to help guide his decision making process, especially as far as European expansion is concerned.

It's not just the €3m cost of a new facility that's at stake. Making mistakes could hold back growth, scare off large customers and threaten profitability. "We're spending a lot of time in Europe getting to know the market there and visiting our customers to see how they do things.

"We wonder how other people have overcome the challenges of opening a facility in Europe. We'd love to know how it was for them. Was it a nightmare? We can't seem to find anyone who has gone through a similar process. If we don't get it right there's a real danger it could become a serious distraction from running and growing the business."


NEXT ARTICLE
Star of the kitchen struggles not to sink
Designing kitchens is a passion for Johnny Grey, but designing a business structure is hard, he tells David Sumner Smith.

In professional terms, kitchen designer Johnny Grey is a star. But business success remains elusive. Despite wealthy private clients paying his company around £10,000 for each kitchen design, he still has to work more than 50 hours a week to make that much net profit each month.

For while his kitchen designs, book writing and public speaking are all highly rated, his talents for business management are less impressive. "We're designers, not business people," Mr Grey admits. "Business disciplines have taken second place. But now we want our creativity on a firmer commercial base." As well as
kitchens, he now needs to design a better structure for business operations.

He could never have imagined such a need when his aunt, the cookery guru Elizabeth David, asked him to build a sink cabinet for her kitchen 30 years ago. He had studied architecture and sold antique furniture, but at the age of 26 he considered himself "virtually unemployable". So Mr Grey was startled when the cabinet prompted the grandson of the poet GK Chesterton to commission an entire kitchen for his house in Tooting, south London. He was even more astonished when the "extreme" gothic punk kitchen design was widely praised in national newspapers and glossy magazines.

Since then, Mr Grey has followed a distinctive design path, concentrating on "unfitted kitchens" for private customers and business clients such as Smallbone. More than 400,000 books by Johnny Grey have been sold, including the Dorling Kindersley Book of Kitchen Design and the more recent Kitchen Culture.

He talks passionately about the importance of "soft geometry", with curved cabinets that accord with the vision and movement within the kitchen, which he regards as "the sociable, active central space" within the home.

Mr Grey despairs of "this awful fixation with fitted kitchens" and makes no secret of his hatred for wall units above work services and other "solutions" devised by "box-juggling salespeople masquerading as designers".

Kitchens are a very competitive marketplace, he says, operating at four price levels, all of which have far tighter margins than the bathrooms sector. Some kitchens are built for as little as £2,000 to £3,000 with cheap units sold at very low margins to builders and joiners. Fitted kitchens use factory-produced units and typically cost £8,000 to £12,000, while bespoke kitchens cost £15,000 to £30,000. Johnny Grey operates at the top level, where specially designed cabinets cost £40,000 to £80,000.

"By the time we have created the entire kitchen environment with lighting, appliances, underfloor heating and architectural changes," he says, "the final bill generally comes in between £50,000 and £150,000." To prevent people asking for speculative plans and employing cheaper builders to implement the ideas, he charges £10,000 for a design.

The prices are high, and the business structure is complicated. At the core is the Johnny Grey Ltd design studio in the grounds of his Hampshire country home. Four part-time and three full-time staff, including young fellow director Myles Hartwell, design kitchens each year for private clients. Sales, having reached a high point of £1.2m six years ago, fell to £750,000 in 2006 and declined by another 20pc last year. "It's not as bad as it sounds," Mr Grey says. "Our sales have halved, but our net profits have doubled."

Having achieved "cult designer" status in the US through his books, Mr Grey invested £100,000 for a minority shareholding in an American company named Johnny Grey Inc. The San Francisco-based firm employs four staff to sell kitchens created by a Franco-Irish designer trained in the UK by Johnny Grey himself.

"That business is getting back on its feet now after losing $100,000 in a disastrous relationship with a supplier," Mr Grey says. "Sales are now running at around £500,000." Part of that income is in appearance fees for Johnny Grey's personal presence at trade events.

Mr Grey's imagination is arguably too fertile. As well as these two companies, he recently joined an architect to form a new company in which he does approximately one-third of the work, generating approximately £10,000 per month.

He also makes around £20,000 a year through public speaking and book-writing and has also just launched a new partnership called Foresight to run conferences. The first two, entitled "Housing from Heaven" and "Mapping the future kitchen", will be staged at the Royal Institute of British Architects in April and May. All being well, each will cost £35,000 to stage, generate ticket sales of £50,000 and evolve into another limited company, running eight conferences a year.

From some perspectives, this represents a textbook "professional portfolio". But Mr Grey readily agrees to Mr Hartwell's suggestion that "we could be doing so much better". The organisation had "terrible financial controls and poor project management skills", but past attempts to introduce traditional management structures have proven ineffective and costly.

The core business has invested in a website (johnnygrey.co.uk) plus training to improve workplace systems and business administration. Marketing is more precisely targeted toward big budget kitchen design projects, and the company now monitors the profitability of each project.

"Each designer can handle four projects easily and six at a stretch," Mr Hartwell says. "So this year we should increase from eight to 12 projects, each worth an average of £100,000.

"With one additional designer and a full time project manager," Mr Grey says, "Johnny Grey Ltd could be making £600,000 profit on sales of £2m." But even with better marketing and internal systems, growth will not be easy.

Rising UK labour costs have forced the price of cabinetry up by 50pc in the past seven years. Margins are squeezed by cheap imports, and outsourcing work to skilled carpenters overseas is hampered by lack of operational control systems.

However "the company's biggest challenge", Mr Hartwell says, "is keeping track of Johnny. He is our most valuable resource, but is spread too thin across all these different areas of interest." Until Mr Hartwell can design an operational structure to keep Mr Grey's design passion in check, Johnny Grey will remain a star but his businesses will be "also rans".


NEXT ARTICLE
Are your energy bills too high?
Research suggests apathy and a lack of knowledge are behind the reluctance by small companies to introduce energy-efficient policies
---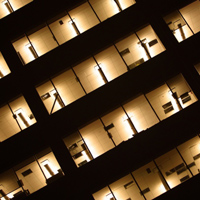 Small businesses could do much more to reduce the amount of energy they use and save money in the process, according to a survey by Ipsos Mori.
The research, carried out on behalf of British Gas, suggested that poorly informed and disinterested owners and managers are wasting money by failing to take basic steps to reduce the amount of energy they use.
"We are increasingly of the view that the small business community could do so much more to help save the planet and increase their profits at the same time," claimed Simon Stenning, head of marketing at British Gas Business.
"By adopting straightforward, low-cost and no-cost measures to reduce energy usage, small businesses could slash up to 20% from the average annual energy bill," he added.
Almost one in five respondents said they felt there were no cost benefits to saving energy, while 71% believed they could do little to reduce the amount they use. But more than half the managers questioned admitted they were more careful about the amount of energy they used at home than they were in the workplace.
Only 18% of the 300 managers responsible for energy policy had carried out an energy audit and only 20% had looked for information on implementing energy-efficient policies.

Companies know what the issue is but too many see energy expenditure as a tax rather than something which can be controlled and reduced

Just over half (56%) of companies questioned admitted they had to make their businemething which can be controlled and reduced," said Adrian Harvey, commercial director of British Gas Business. "If you're an SME, you're less likely to have resources to dedicate to energy efficiency planning."
The government has placed energy efficiency at the top of its agenda for cutting carbon emissions as fears over the impact of global warming grow.
ss more energy-efficient but 32% said they lacked the necessary resources.
"Companies know what the issue is but too many see energy expenditure as a tax rather than so
NEXT ARTICLE
Secrets of business success revealed
Growing companies and business startups with under 50 employees are perfectly positioned to flourish if they follow seven key traits, according to the business advice in Vodafone's UK Working Nation report
---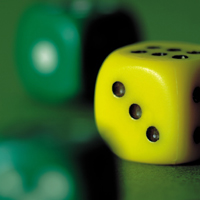 Post-business start-up companies with fewer than 50 employees are perfectly placed for fast growth and high levels of employee satisfaction, according to research into what makes organisations successful and satisfied.
The Vodafone UK Working Nation business advice report identified seven key areas that are most likely to lead to both financial success and individual satisfaction and found that small but growing firms, that had existed for four to five years and had 10-50 staff, were the best fit with this template.
The key business advice small firms must follow to make the most of their potential are as follows:
Leaders, not followers: more than three-quarters of growing businesses see themselves as leaders, compared with 68% of businesses overall
Risk-taking, not cautious: while a quarter of all employees say their business takes risks, this figure rises to nearly one-third among profitable businesses
Innovative: among growing businesses, 68% of employees perceive their organisation to be innovative, compared with an average of 60%
Diversifying: while only just over 51% of UK businesses see themselves as diversifying, this rises to 60% among growing businesses
Have a clear single identity: two-thirds of businesses that are experiencing growth say they have a clear single identity
Early adopters: 53% of growing businesses are the first to try and use new technologies

My own work with owner managers from hundreds of successful growing businesses has shown me that important conclusions can be drawn from businesses that succeed and those that fail

Long-term strategists: 70% of businesses that recorded a profit in the past 12 months class themselves as consistently planning and developing long-term strategies
"The business advice report provides a valuable insight into the vital characteristics that successful businesses share," said Gerard Burke, director of the business growth and development programme at Cranfield School of Management. "My own work with owner managers from hundreds of successful growing businesses has shown me that important conclusions can be drawn from businesses that succeed and those that fail."
The business advice survey also revealed Edinburgh as the UK's business success hotspot, with respondents in the Scottish capital 25% more likely to work for a growing company that the national average. The city also has the highest levels of staff retention in the UK.
The city that sees itself as the most innovative was found to be Liverpool, while Bristol was named as the top centre for research and development.
NEXT ARTICLE
What would you sacrifice for success?
The majority of entrepreneurs are prepared to work late, cancel romantic plans and cancel a family holiday in order to win more business, a survey suggests
---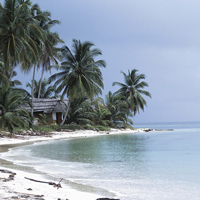 The lengths entrepreneurs would go to in a bid to further their business have been revealed in a new survey.
According to the research, 87% would work as late as required and sacrifice an evening in with the family, 59% would cancel romantic plans with partners to secure a deal, and almost one in three (31%) would miss important meetings about their child's education if they thought it would lead to more business. Over half (54%) would forsake a family holiday if they felt it would help business.
The survey also revealed how far owner/managers would go to keep the business afloat. Over half (55%) would lay off staff and take on their workload in addition to their own while 41% would consider taking on a part-time job.
"It is very interesting to see the lengths that entrepreneurs will go to in an attempt to win new business, forsaking their partners and putting work before their children," said David Robertson, chief executive of Bibby Financial Services, which commissioned the research. "This highlights a need for a more healthy distinction between work and life."

It is very interesting to see the lengths that entrepreneurs will go to in an attempt to win new business, forsaking their partners and putting work before their children. This highlights a need for a more healthy distinction between work and life

When it comes to coping with the financial pressures of running a business, half (50%) of owners and managers would take out a personal loan and 37% would sell expensive possessions or re-mortgage their house.
Almost a third (29%) would borrow from their joint savings account and nearly a quarter (24%) would borrow from friends and relatives to give their business a financial boost.
"We are clearly a nation of motivated individuals," added Robertson. "But it is concerning that when facing a cashflow crisis, owners and managers think that a personal loan or borrowing from friends is the answer. These are short-term solutions to what is clearly a long-term problem."
NEXT ARTICLE
Make the most of the summer
Small business owners can turn the challenges into opportunities if they use the summer as a chance to plan for the future
---
The summer months can be one of the busiest times of year for small business owners, especially those with seasonal ventures.
But it can also throw up a number of headaches, from soaring temperatures and low productivity in the office to train problems and absence caused by staff holidays.
According to David Robertson, chief executive at Bibby Financial Services, it's also an opportunity to plan for future growth. "Summer can be one of the most challenging times for small business owners and managers, with staff holidays and seasonal surges in demand to cope with," he said.
"But, with a little forward planning, it's surprising how much time can be saved in the long-term," he added. "This time of year needn't be a headache for owners and managers. In fact, it can be a really prosperous time."
Bibby Financial Services has developed the following top tips to help owners and managers manage their workload during the busy periods:
Plan, plan and plan some more. Try to anticipate summer demand for your products or services by looking over orders for previous years. Seasonal trends are likely to occur on an annual basis and should be factored in to your business plan and sales forecasts
Monitor your stock levels regularly. While over-stocking will deplete cashflow and may prove difficult to shift, under-stocking could cost you sales and may even result in the loss of valued customers
Under-promise and over-deliver. Never take on board contracts that you can't fulfil, particularly in the summer months when you may have a skeleton staff. This will damage your reputation and endanger your business

Summer can be one of the most challenging times for small business owners and managers, with staff holidays and seasonal surges in demand to cope with. But, with a little forward planning, it's surprising how much time can be saved in the long-term
Consider seasonal cover. Many of your staff will want to take time off over the summer months, particularly during the school holidays. Consider taking on temporary staff to fill the gap and ensure that your customer service levels are uninterrupted
Plan your absence. If you want a holiday, be realistic about when you can go. If your business is affected by marked seasonal variations, take your break when you anticipate a lull in demand
Delegate responsibility. For the duration of your holiday, empower a trusted member of staff to make decisions in your absence, check email and voicemail and open the post. This will ensure you can ease yourself back into work gently on your return and won't spend the first few days sorting a mountain of mail and messages
Keep the cash flowing. As the temperature heats up, don't let your cashflow dry up. If necessary, explore alternative funding methods such as invoice finance, freeing up to 85% of the cash tied up in unpaid invoices and helping you ensure you have a flexible supply of working capital during your peak sales season
Practise good housekeeping. Keep clear, concise documentation, send out invoices and statements quickly and maintain clear records. This will ensure that when you are extremely busy, the day-to-day business runs as smoothly as possible. If you go away, staff can pick up where you left off
NEXT ARTICLE
Email marketing: the easiest way to increase your sales
Imagine a marketing tool that is cost-effective, targeted, easy to manage, and measurable. Sounds good? Well opt-in email marketing is now the hottest thing on the block. And one of the easiest ways to grow your business.
---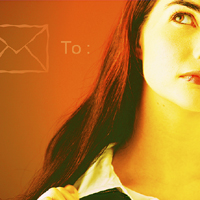 On the right track

So what makes it so darn good? The advantage that email marketing has over pretty much any other type of marketing is its trackability. Instant, live results from a marketing campaign were a marketers dream just a few, short years ago. Now they are a reality.

But not everyone is taking advantage.

Emailing your database from Outlook or using bulk email sending software is usually a waste of time. Mainly because you get little or no feedback – unless a recipient chooses to email you back. True, you can set up a read receipt in Outlook but that only tells you a very small part of the story.

But imagine if you could tell, at a glance, who isn't interested in your services or product and really doesn't want to hear from you again? Or who opened your email and read it repeatedly? (Wow, those people are keen!) Better still, imagine if they clicked directly through to your website from a link in the email? You would know exactly what interested them. How useful would that be?

Fortunately all that information is really easy to obtain if you use a good email marketing tool like ShineEmail rather than Outlook. There might be a learning curve for a few days but it's worth it to make your emails 100% more effective, right?


Email marketing can give you something special: instant, live, two-way communication from every address you deliver to


Use all the information

Email marketing can give you something special: instant, live, two-way communication from every address you deliver to. That's right, every single one.

Even emails that bounce back tell you something: it may be that those addresses are dead and you need to update your database.

You can also tell instantly if your email is engaging your reader: if you're getting 20% 'opens' and only 22% 'reads' then you know something about your email isn't connecting with your recipients. If it was they would be reopening the email to reread it or show it to the boss, and the percentage of 'reads' to 'opens' would be much higher.

With this kind of in-depth information you can really understand what's working. And what's not. And you can begin to target your messages; improve your response rates; and follow up on click-throughs.


To get you started, here are 5 tried and tested ways to improve the effectiveness of your email marketing.


1. Short and sweet
Keep your subject line short: about 40 characters or ten words. Any longer and the subject line will be cut off by most email clients. And make it punchy and interesting so your reader will be compelled to open your email.

Avoid words like OFFER or FREE or exclamation marks for emphasis!!! These will guarantee your email will end up in the spam folder quicker than you can say junk.

2. Keep it simple stupid
Don't make your emails too long or try to cram in too many offers. You've got a second or so to grab your reader's attention. So keep it simple with short sentences, small paragraphs, and bullet points.

3. What next?
Let your readers know what to do next: Call us. Email us. Visit our website etc. Make sure all your contact details are big and bold.

4. Time's up!
Putting a deadline on your email can increase response rates. So ask your reader to respond by a certain time or day to receive their, for example, free goodies or discounted offer. Let your reader know that if they snooze they lose!

5. Timing is everything
Don't send your email at 10.00am on a Monday morning when everyone is manic. It will never get read. Instead choose a day of the week and time of day when your reader will be more receptive to your product or service. Friday afternoon is a good time for alcohol related products!

Follow these five golden rules and I guarantee you will improve your response rates. Good luck.

NEXT ARTICLE
How well do you know your customers?
Businesses are struggling to market themselves effectively to customers both online and offline, according to research unveiled by Microsoft
---
Small and medium-sized businesses are struggling to keep on top of their marketing strategies both online and offline, according to new research commissioned by Microsoft.
The study found that 84% believe marketing is becoming more challenging due to the growing complexity of customer needs and revealed that most businesses are ill-equipped to cope with these demands.
Nearly three-quarters of those polled (74%) admitted using unsophisticated customer relationship management (CRM) tools in an attempt to deal with customer needs while an alarming 90% admitted they needed to get a better understanding of customer requirements.
Fewer than a quarter of respondents felt they were able to monitor purchasing methods or spending levels from customer audits, meaning they were missing out on marketing opportunities to new customers and servicing their existing customer base.
"This research highlights how organisations are badly prepared to face not only their current but also their new business challenges," said David Thorp, head of research and information at The Chartered Institute of Marketing (CIM). "A new approach needs to be taken to ensure organisations keep on top of their existing and prospective customer relationships.
"Companies need really good tools, coupled with effective integration across marketing, sales and services, to help them understand the customer dynamics of the new medium and not just a vague understanding that everything is changing," he added.

This research highlights how organisations are badly prepared to face not only their current but also their new business challenges. A new approach needs to be taken to ensure organisations keep on top of their existing and prospective customer relationships

The research also revealed that companies are failing to make the most of the power of the internet from a marketing perspective. Over half (61%) of firms claimed they saw the internet as an important or critical marketing tool but just 15% said they believed they were using it to the full.
The most common online marketing strategies were online advertising (used by 57%), e-direct mail (49%), website e-news sponsorship (44%) and search engine marketing (36%). Yet just 26% of sales teams have the necessary processes to capture sales leads from databases, the research showed.
"The findings of this research underline the importance of establishing a solid platform for understanding all of a business' customer relationships, both online and offline," said David Rodger, group manager, business segment marketing, at Microsoft.
"As the customer landscape changes, due to this increasing variety of choice, it becomes imperative that businesses have the ability to address customers' changing expectations and build new competitive advantage by developing marketing strategies that supports sales," he added.
NEXT ARTICLE
Why you need an employer brand
Fewer than one in four small firms has an employer branding strategy, meaning they risk high staff turnover and miss out on the chance to develop a good reputation, according to the International Workplace Survey
---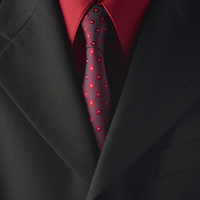 Less than a quarter of small companies have an employer branding strategy designed to attract and retain new staff, the International Workplace Survey has revealed.
According to the research revealed by financial recruiter Robert Half, only 23% of firms with fewer than 50 members of staff had a formal branding strategy compared with 69% of businesses employing more than 200 people.
When asked what was the most important reason for adopting an employer brand strategy, a quarter of all UK employers (24%) said it would lead to a high retention of existing employees and 18% claimed that it would attract and recruit new staff. A further 17% stated that it would tie employee commitment to organisational goals and 19% claimed it would help to maintain a positive reputation in the industry.
"In today's marketplace where skilled candidates are such a precious commodity, employers need to look carefully at the image of their organisation and what they would like to represent both internally to existing members of staff and externally to potential new employees," said David Jones, UK managing director at Robert Half.
"Candidates can now afford to be selective in who they choose to work for and increasingly will look closely at an organisation's culture, company image and values that are aligned with their own before deciding whether to join," he added.
Responsibility for developing and driving a company's employer branding should comes from the top, the survey claimed. Globally, almost a third (29%) believed that the chief executive or chief financial officer must buy into the employer brand first for an organisation to become an 'employer of choice' while 24% said responsibility lay with the HR department and 20% said it should be a multi-departmental approach.

Employers need to look carefully at the image of their organisation and what they would like to represent both internally to existing members of staff and externally to potential new employees

"Key to developing an effective employer branding strategy is to identify what is unique to your organization," claimed Jones. "Holding staff workshops will help you to identify what is meaningful for your existing members of staff, what motivates them about the company, what messages work and importantly what keeps them loyal."
The UK as a whole fares well in terms of employer branding, however, with 44% of the HR and finance managers questioned claiming their company has a formal employer brand strategy in place. This compares to a worldwide average of just 32%.
Globally, 20% of companies claim they intend to implement such a strategy in the next two years while 35% admit they have no intention of doing so. The survey was conducted with over 5000 HR and finance managers in 17 countries across Europe, Australia, New Zealand, Hong Kong, Japan and the United States.
NEXT ARTICLE
The human touch
Technology is giving small business owners new methods of marketing that offer cost-effective and targeted ways of reaching potential new customers. But that's no substitute for building some good, old-fashioned customer relationships, says the Chartered Institute of Marketing's Geoff Hurst
---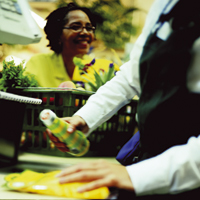 Technology has certainly transformed the marketing profession. Email newsletters, SMS messaging, search engine optimisation and even iPod marketing have all offered businesses new ways of reaching customers, and a recent small business advice survey conducted by the Chartered Institute of Marketing found that over three-quarters of marketing professionals believe such technology has made marketing a more effective discipline.Many marketing decisions that used to require human input can now be made by a computer programme. Markets can be segmented at the touch of a button and, even on the most complicated mailing list, a simple programme can easily separate the family with two children that aspires to buy a Volvo from the Lotus-driving singleton living alone.

Customer relationship management programmes that target customers who bought cans of cat food or cartons of cornflakes can be activated at the click of a mouse while companies such as easyJet set prices online using automated systems that ensure that the maximum number of tickets is sold for each flight.

Technology is enabling marketers to achieve what until recently was the work of science fiction. Some of the techniques that are now being used to identify and study human reactions to products and services are highly exact and the results they can deliver are breathtaking in their complexity.

Technical challenges
But just because they have the ability to target almost anyone at any time doesn't mean this is the right thing to do, from either a business or ethical stance. There's little point using technology to alert someone to your product if the potential customer only comes away feeling his or her privacy has been invaded.


A survey in spring 2006 found that 56% of marketers believed technology was moving ahead of any consensus around the moral dilemmas it can create. By autumn last year that figure had crept up by 7%


Research suggests that the marketing profession is uncertain about how to cope with this issue. A small business advice survey by the Chartered Institute of Marketing in spring 2006 found that 56% of marketers believed technology was moving ahead of any consensus around the ethical and moral dilemmas that it can create. By the autumn of last year that figure had crept up by a significant 7%.

Technology can also stifle rather than aid progress. By using technology-based research to match products to customer demand, business owners and those thinking of starting a business can tweak and refine their offerings. Items will be slightly better than they were before but businesses will rarely make quantum leaps in innovation without human intervention.

Technology-based research can tell you who, what and when. But it can rarely tell you why. A business owner may be able to see that customers are going elsewhere by looking at a spreadsheet but to understand why they are leaving they have to get on the telephone and ask them. There are times when there is no substitute for personal contact. Vodafone, for example, still uses traditional market research to assess the success of its marketing campaigns, and to find out more about customer behaviour such as why people move to other suppliers.

Marketers and those interested in the best ways of communicating with customers must learn to control technology rather than the other way around. Allowing number-crunching programmes to automate decisions, send mass communications and decide what the customer wants is both lazy and misguided. And harnessing the real power of marketing technology isn't necessarily about buying the newest software or introducing more sophisticated equipment. It's often simply a matter of using the technology that is already available more effectively.

Harnessing the power
The very best businesses understand that the basic rule of marketing should always apply, which is that everything it does must be driven by a genuine customer need. Some third-generation mobile phone providers continue to haemorrhage money because their emphasis on the glitz and glitter of technology isn't about creating a closer bond with customers. These companies are creating new technologies and then try to get customers to buy them.

As with all good marketing, the technology should respond to what the customer wants. The BBC, for example, treats technology more sensibly by offering services such as downloadable comedy and news that can be accessed while on the move.

Marketers must use technology to add extra colour to what they already do. The most successful organisations of tomorrow will harness technology to make marketing more personalised. They will use it to release themselves from mundane tasks and spend more time on better meeting the needs of their customers. They will understand the importance of real relationships and know when the human touch is required.

Honda, for example, is developing interactive platforms where buyers can speak to an adviser without the hassle of visiting a dealership. In this virtual showroom, customers can chat to a technician, look at different colours and 'test drive' the vehicles that take their fancy. This service allows customers to get to know a product without obligation and adds real business value.

Similarly, the AA is using technology so customers can avoid the frustrations of a call centre. Following a breakdown, it now sends automatic SMS updates to stranded customers letting them know when the mechanic is 15 minutes away. At Amazon, technology has been used to bring distant purchases further forward. Its suggestions for further reading and a facility to create wish lists are totally automated but they allow the customer to feel a part of a close community.

In all the above cases, technology is not replacing a direct and personal relationship with a customer but is enhancing it.
Small business owners and those thinking of starting a business would do well to remember that technology can be a valuable marketing tool but it is not the end of marketing life as we know it.
NEXT ARTICLE
How to use search engine marketing
Search engines are a great way to attract new customers but only if you make it towards the top of the list. Toby Mason, founder of Zootrain.com, outlines the basics
---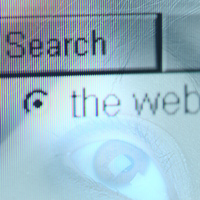 Search engines are often the first place where people go to look for products and services on the internet. You need to ensure that your business shows up on search engines when somebody is searching for the kind of products and services you offer. The chances are that if you are not present, your competitor will be, and your potential customers will be lost to them.
There are two places your business can be found through search engines: natural search results and search ads (sponsored links). You want your website to appear high in the rankings for both, as most users do not look beyond the first page of results.
All businesses should make sure their website is optimised for search engines to get them as high up the natural search results as possible. Google is the number one search engine in the UK, with over 26m users and 75% of all searches are done on Google. Find out what Google suggests to improve your website's listing on natural search at www.google.com/webmasters/.
Getting higher in the natural search results is great because you do not pay if a user clicks through to your website. But you have little control over where your site shows up in the rankings. It can be difficult to achieve a high ranking, especially if your website is new or there are a lot of competitors. With search advertising, you have complete control of when your ad shows and where users are taken to when they click on it. You also have complete control of what the ad says and which keywords trigger it.

Link your ad to the relevant page on your website, which will often not be the homepage. Ensuring the content of the landing page is relevant to your ad is vital if you're going to turn clicks into custom

Natural search and search ads work together very well: if users see your website appear in both the natural search results and in the ads, they are more likely to click through.
When a user searches for something on Google, sponsored links appear in a column on the right hand side of the search results page and sometimes on the top of the page in a yellow box. These sponsored links are ads served by Google's search advertising programme, called AdWords.
With Google AdWords you can create, put live and edit your ads in real time. As soon as you put your ad live, it will appear when someone makes the relevant search. You can try different ads and see which does best for a keyword or set of keywords.
There is no minimum spend with Google AdWords, so you can use it whatever your budget. You only pay when someone clicks on your ad, rather than paying just to place it. This means that you only get charged for people who have actively shown an interest in your ad by clicking on it. You choose the keywords that trigger your ad.
Google rewards advertisers who make their ads relevant to the user's search. It does so by placing more relevant ads higher than less relevant ones. The better your ad, the higher up it will be placed on the page even if your competitors spend more.
Google has other products to help you with your advertising, such as Google Analytics which can provide you with in-depth analysis of your ad campaign and where users go on your website.
How to make your search advertising successful

Many people do not go beyond the first page of the search results so you want your ad to show up on the first page of results. It is vital that you learn how to make sure potential customers firstly see your advert, and secondly choose to click on it.
Choose the right keywords for your product or service. You know your business best, so start with brainstorming terms that relate to your business. Then expand the list
Create ad copy that is concise, compelling and reflects your product. You want to maximise your click-through rates to increase your 'quality score', while avoiding unnecessary clicks which cost you money
Test multiple ads to see which is the most effective
Link your ad to the relevant page on your website, which will often not be the homepage. Ensuring the content of the landing page is relevant to your ad is vital if you're going to turn clicks into custom
Use other features like geographic targeting, which allows you to focus your ads on a smaller area
While this may look complicated at first, it is worth understanding the principles and managing your own campaign. This will put you in full control of your advertising spend and save you expensive management fees.
NEXT ARTICLE
Protecting business ideas
Leigh Ellis, business solicitor and contract lawyer, gives a rundown on protecting your business ideas
---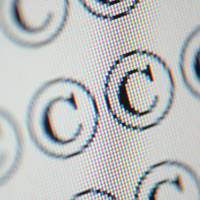 It is an entrepreneurial exercise to conceive a business idea that will create a leading edge in a market or identify a gap in a market. The process is in itself creative, but this itself does protect the business idea. There is some power in being the first to market with a new business idea, whether it is a process or a product in its own right. Some analysis is required to evaluating whether your idea is protectable at law, and whether any part of it is protectable at law.

The starting point in evaluating whether an idea is protectable is to understand that there is no abstract right in law to prevent competition, or to protect an idea. The courts and governments of the day for centuries have supported competition between rival traders and have been reluctant develop laws encroach on a freedom to compete. Ideas may be protected to the extent that they fall under the relevant areas of law, the primary area being intellectual property law.

Confidential Information
Confidential information is a well established area of law that that protects ideas and information regardless of its form (whether spoken, or in a recorded form such as electronically or on paper), provided that the confidentiality of the information is maintained. The law of confidentiality plays a part in other areas of law. For instance, that a disclosure of particular information at a relevant time completely dissolves the right to obtain patent protection.

There are traps for the unwary when dealing with business ideas. When entrepreneurs are looking to disclose sensitive information, they should enter into a non-disclosure agreement prior to any disclosure to at least enshrine the terms of the disclosure in writing. To be legally enforceable, the agreement must be properly drafted and ideally lay out some background to the circumstances of the disclosure, so that if worse comes to worst there is some documentary evidence of the disclosure and what it related to. This does not mean that the information itself should be disclosed in the non-disclosure agreement, but rather the circumstances and general subject matter of the disclosure. If the company or person to whom the idea is to be disclosed is reluctant to enter into a non-disclosure agreement, then the business idea should probably not be disclosed to them in the first place. It would not be the first time that a company says after the disclosure that they are "already working on something" similar. A well drafted NDA will cater for this contingency.


No one IP rights serves all purposes, and the best right depends on what the business idea is and how the business wants to use it


When a business idea has been implemented and trading commenced, it will of course lose its confidentiality and fall into the public domain. At this point (and in keeping with our comments about rival traders at the outset of this brochure) there is nothing preventing any other company from copying the essence of business idea and altering it or improving it and by doing so creating a competing product or service – subject to the following. If parts of the business idea can be protected by intellectual property rights, then competitors will not be able to copy the business idea to the extent that the intellectual property rights protect the idea.

Overview of intellectual property rights
Each of the different intellectual property rights serves a different purpose. They all apply independently – if subject matter qualifies for protection under more than one type of intellectual property protection, then the rights associated with the particular intellectual property right may be enforced independently of the others. No one IP rights serves all purposes, and the best right depends on what the business idea is and how the business wants to use it.

Loosely speaking, copyright protects written and recorded material from copying; registered trade mark law protects business names and logos from being used by other businesses; patent law protects truly innovative products and processes from being copied or offered for sale; the law of passing off protects established reputation in a business from being exploited by others; the law of confidential information and that of trade secrets protect information from disclosure or misuse provided it remains secret. Lastly, designs law primarily protects the aesthetic features of a design as it is applied to a product. There are different tests for infringement in each case.

So, if a logo is created that is intended to be used to identify a business, it may qualify for trade mark protection. It will also qualify for protection from passing off. If the logo is an artistic work, it will also qualify for copyright protection and protection as a registered design. Likewise, if a design has been created it may be registered as a design, the unregistered design right may also protect it, and if it is to be used as a trade mark, it may qualify for registered trade mark protection as a shape, and protection from passing off if it has accrued the requisite goodwill for the business.

It is important to realise the intellectual property rights are territorial. For instance, there is no such thing as a worldwide patent or trade mark. A reference to a worldwide patent usually means that registered patent protection has been obtained in many individual countries or 'territories'. With trade marks, there is an important exception where a single trade mark may be obtained covering all of the countries in Europe (except Switzerland) with a single application.

Individual Areas of Intellectual Property Protection to Business Ideas

Copyright Law
This area of Copyright law is said to protect the fine arts, whereas patent law protects the industrial arts. Copyright protects materials in their recorded form whether it be art, photographs, graphic works, music as a embodiment of a business idea. Copyright will not against someone reading the written work, extracting the concepts from it and implementing their own version of it, provided they do not copy the way it is expressed. It will protect against someone copying the materials that they read word for word. It does not protect against someone extracting the ideas from the document and using them for their own purposes.

Patent Protection and Business Ideas
Some people say that patents protect ideas. They say this on the basis that at the time the patent application is filed you do not need an existing invention, because the patent invention only needs to be produced when the application proceeds to examination, about 9 months after the application is made. Strictly speaking, patents do not protect ideas – it protects products and processes that have been invented, that has not been seen before and contains an advance over what existed in the market at the date of the application.
The UK and Europe do not allow protection for pure business methods (amongst others). This contrasts with US patent protection that does allow for protection of methods of doing business. A good example is the "One-Click" purchasing method used at amazon.com – it is patentable in the US, but not in Europe.

Design Rights
Design protects the appearance of a product brought about by its shape, contours, ornamentation and surface decoration. There are exceptions to these rules. Nevertheless if the design is new and has an individual character, it may be registered for protection. The unregistered design right applies automatically in the same way as copyright and has some similar characteristics.

Trade Marks
If the business idea is the name of a business or a logo, it may be registered as a trade mark. A trade mark is simply a name or symbol that indicates that goods or services originate from a source associated with the trade mark. For instance, if Google were to produce a mobile telephone with word 'Google' applied to it, you know that the Google, Inc had a hand in producing it. Trade marks do play a role in the promotion of a business idea, because it allows the business to associate the business idea when it goes to market with a distinctive name, which is readily differentiated in the market.

Contracts
Contracts, when properly prepared, are simply agreements in a legally binding form. Contracts may be verbal or they may be written. In a commercial context, there is real difficulty in proving what the terms of a verbal agreement are. It is commonly said that contracts are not required unless things go wrong. The problem with this approach is that when a value judgment is made at the outset of transaction that all will go well, there is no decisive written record of what was actually agreed, which makes enforcement of the contract more difficult and in our opinion, for most cases too risky to try.


When dealing with intellectual property rights, some transactions dealing with intellectual property must be in writing, such as transfers of ownership and grants of exclusive licenses. Furthermore, contracts with employees may be drafted with a view to preventing competition from employees and freelancers when they leave finish their engagement with their employer.

Conclusion
The focus of this article has been the application of intellectual property rights and contracts may used to protect a business idea and their limitations. Intellectual property rights and contracts may be tailored to maximise the level of protection that is available by law for a particular business idea in the circumstances that it is intended to be used. The way this is done for any particular business idea relies on the nature of the business idea and its origins.

By not taking measures at the outset, you run the risk of losing rights that may otherwise have been enforceable and in the process, compromising or losing a powerful negotiating position in the event of infringement of legal rights that you otherwise might have had.
NEXT ARTICLE
Could you face age claims?
Small companies have failed to implement changes to their employment practices following last year's introduction of age discrimination laws and are failing to take the threat of legal action seriously, a survey by Acas suggests
---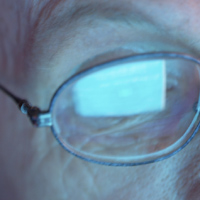 The vast majority of small businesses have made no changes to the way they recruit and manage staff since the introduction of age discrimination legislation in October last year, according to employee relations organisation Acas.
The body claims only 17% of small companies have altered their employment and recruitment policies as a result of the legislation, with most small firms believing that they either already comply with the regulations or that the new rules do not apply to them.
Companies with fewer than 10 members of staff were even less likely to have made provisions, with just 6% saying they had made changes as a result of the legislation.
Two-thirds of the 750 respondents to the Acas poll thought they were well informed about the legislation, the findings showed, but 30% could not correctly answer the question of whether it was still legal to enforce a retirement age.
Over one in 10 respondents that had made no changes admitted age had played a part in their decision on whether to give someone a job, the survey found, while just 8% were either 'somewhat' or 'very' concerned about the potential impact breaching the new age laws could have on their business.

These results are worrying as they highlight a potential cost timebomb in smaller companies in terms of potential tribunal cases, because the age laws have not been considered

"These results are worrying as they highlight a potential cost timebomb in smaller companies in terms of potential tribunal cases, because the age laws have not been considered," said Acas chair Rita Donaghy. "Age discrimination can affect all employees, young and old, and to comply can be very simple and quick.
"We are urging businesses to act now, helping them to put in place policies that minimise the risk of prosecution and to make employment decisions on the basis of talent and skills alone," she added.
Acas recommends small companies take the following simple steps to minimise the risks of them falling foul of the new regulations:
Recruitment advertisements: avoid specifying length of experience as this disadvantages certain age groups
Application forms: ask for date of birth on monitoring forms only and use skills-based forms
Selection procedures: train managers to avoid stereotypes
Training: make sure it is open to all employees
Performance appraisal: set the same standards regardless of age
Redundancy policy: review your policies. Using length of service to select employees for redundancy is likely to be discriminatory
Equality policy: add age to your current policy
NEXT ARTICLE
How safe is your IT setup?
Less than a third of small companies consider themselves to be fully up-to-date with their internet security protection, putting both their own data and that of their customers' at risk, research claims
---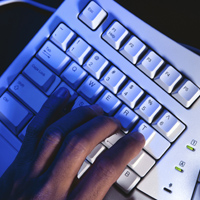 Nearly half (44%) of all businesses with fewer than 10 employees have been a victim of cyber-crime, including internet scams, identity fraud, phishing and data theft, according to the government's Get Safe Online campaign.
Almost one in five (19%) had lost revenue as a direct result of the attack, the research discovered, with the average figure cited as £1,540. This equates to a total of £750m across the UK small business population.
The survey revealed that, of those businesses affected, more than a third (36%) have suffered from a computer virus and almost one in five have been a victim of internet scams such as phishing, spyware or hacking in the last two years. Over half (60%) admitted their business would grind to a halt if their IT system failed.
Less than a third (32%) of small businesses considered themselves to be fully up-to-date with current PC/internet security issues, despite the fact that 69% stores customer details on their PCs. This means any attack could compromise customers' security as well as the original company in question.

Businesses must look at access control, data encryption and secure password practices, as well as looking at other measures such as staff training

"Businesses must look at access control, data encryption and secure password practices, as well as looking at other measures such as staff training," claimed Tony Neate, managing director of Get Safe Online. "But it's also important to remember that by taking a few simple precautions, online risks needn't overshadow the huge benefits that the internet brings to UK businesses.
"The good news is that small businesses are taking the general basic steps to protect themselves," he added. "For example, 97% of those surveyed in our research protect their IT equipment with anti-virus software."
But only 5% of small companies have access to a dedicated IT resource – either internally or through an outsourced provider – with many business owners preferring to take on responsibility for this key business issue themselves.
NEXT ARTICLE
Why you need a speedy site
UK consumers are no longer prepared to put up with poorly performing or badly maintained websites, according to new research
---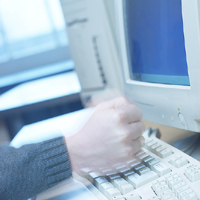 Small companies with slow websites containing broken links will lose vital business to their competitors, according to new research into the UK's internet buying habits.
The poll found that nine out of 10 people would go directly to a company's rivals if their site failed to load with over half (52%) only prepared to wait a maximum of 30 seconds.
The survey of some 1,600 consumers revealed that nearly 80% of people found slow website loading a major irritation, 71% disliked websites that required specific software to run, 61% were annoyed when images failed to load and 24% were turned off by domain names which are difficult to remember.
Almost two-thirds of internet users (63%) would go to another firm's website if they came across a broken link, with just 4% prepared to tell that company about the problem.

It is no surprise how strongly consumers feel about poorly performing websites when they suffer significant stress from using them. As users become more dismissive of slower sites, small companies must ensure that their market has instant access to their products and services

"It is no surprise how strongly consumers feel about poorly performing websites when they suffer significant stress from using them," said Andreas Gauger, chief executive at 1&1 Internet, which carried out the research. "As users become more dismissive of slower sites, small companies must ensure that their market has instant access to their products and services."
The research also suggested that consumers are becoming more aware of the reasons behind poorly performing sites. Some 69 per cent of those surveyed blamed poor web hosting as the cause, rather than their own bandwidth, internet connection or computer.
Women are more likely to revisit a site later in the day, with 33% prepared to come back later compared to just 25% of men. But they are also more likely to complain about a site to their work colleagues or friends, the survey carried out by Tickbox.net added.
.
NEXT ARTICLE
Small businesses must overcome virus vulnerability
With all the other issues involved in running or starting a business, keeping tabs on IT and internet security can easily be overlooked. But that just makes them all the more vulnerable to some serious threats that could ultimately put them out of business
---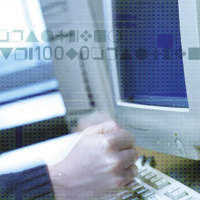 In October 2006 a gang of fraudsters was sentenced to eight years in prison by Russian authorities for blackmailing online companies. The gang extorted more than US$4m from British companies after rendering their websites inaccessible. Online casinos and betting websites were directly targeted by the group, which used compromised zombie computers to launch the denial-of-service (DoS) attacks.

Canbet Sports Bookmakers fell victim to the scam during the 2005 Breeders' Cup races. The company refused to pay a US$10,000 ransom demand and found that its website had been taken out of action by the hackers, at a cost of more than $200,000 in lost business for every day of downtime. Canbet was just the tip of the iceburg. According to Russian prosecutors, the gang made over 50 similar blackmail attacks in 30 different countries before finally being caught.

There are worrying signs that blackmail, corporate espionage and corporate identity theft are becoming more common online as businesses come to rely on the internet. And while the teenage hackers of yesteryear are still causing a nuisance with malicious viruses, they are now being dwarfed by organised gangs that have spotted the opportunity to make a lot of money.

Internet search engine Yahoo and money exchange service WorldPay have both suffered DoS attempts in recent years. Internet blackmailers similarly targeted British teenager Alex Tew's million-dollar homepage project earlier this year.

According to Graham Cluely, senior technical consultant at IT security company Sophos, targeted businesses should proceed with caution. "Whatever you do, don't pay the money as that encourages them to come back for more," he says. "Instead, go to your local police, the National High Tech Crime Unit or the computer crime unit at Scotland Yard."


Business owners can also talk to their internet service provider (ISP), which can help avoid DoS attacks. But don't be complacent, says Cluely. "While smaller organisations are undoubtedly less at risk than the bigger or high-profile targets, it only requires one person to be a bit miffed with you or think that you gave him a poor service, and a DoS attack can happen."


Small business owners normally come out of the corporate world where they have IT security available to them. Many of them don't even realise they need IT support until it's too late



Target practice
While the 'bad guys' might be getting more sophisticated in their attacks, small businesses have typically failed to keep pace with their defences. The problem is significant, with very few smaller businesses having the knowledge, time or resources to ensure they are properly protected. Many will not have dedicated IT staff or a security department, for example.

"Small business owners normally come out of the corporate world where they have IT security available to them as a matter of course," explains Ricky Brown from WireWorX, an outsourced IT helpdesk service that specialises in companies with fewer than 10 members of staff. "These entrepreneurs who are starting a business for the first time generally overlook security due to the number of other challenges they face in setting up the company. Many of them don't even realise they need IT support until something happens and then it's too late."

To combat that problem, new business owners should swot up on security. There are a number of websites and services that provide free business advice on what the risks are and how to avoid them. A good starting point is the government-led www.getsafeonline.org and Microsoft's own specialised security portal at www.bcentral.co.uk.

The first line of defence – and one that is often the most overlooked – is to ensure the operating system security features are turned on. Microsoft Windows XP and its latest operating system Vista have a number of enhanced security features including automatic firewalls, which effectively put a wall between the business and the internet and prevents malicious information coming on to the network. Microsoft Outlook 2007 now has spam filters and anti-virus features built in, while Explorer 2007 trawls for phishing sites and warns users of suspicious web addresses or web content.

Microsoft Vista brings all security settings into one place and simplifies the installation process. Enhancements include Windows Defender, which monitors the system for malicious programs hidden in photos or joke emails, for example. Users can call the Microsoft helpline for help with any questions or advice on setting up these security features.

Protect and serve
But while Windows XP and Vista undoubtedly provide improved security, they are not sufficiently robust to defend against all attacks. Every month Microsoft finds security holes, so keeping up-to-date with its security patches by using the Windows update function, found on your computer's start menu, is vital. And businesses will still need to install extra software alongside the Microsoft tools.

There are many off-the-shelf security products available to small businesses. Offerings from well-known providers such as Sophos, Symantec, McAfee and MessageLabs typically cost an initial fee with an ongoing annual licence fee on top for each user. Depending on the price you're willing to pay, this can include firewall, anti-virus, anti-spam and anti-adware options (see separate box overpage for a full definition).

For slightly larger businesses with an infrastructure of more than two or three sites, owners may want to consider an intrusion detection system (IDS), which can be bought as an outsourced service for a yearly fee. IDS will search for hackers or malicious code trying to get into the network and alert users to the threat.

Companies that are involved in online trading – the buying and selling of goods over the internet – need an extra layer of security. Secure socket layer, or SSL, technology is the cornerstone of all ecommerce security and provides the padlock icon on the bottom right hand side of the browser. "SSL ensures data sent over the internet is protected and encrypted so can't be eaves-dropped on, and hopefully provides a degree of assurance that you are who you say you are," explains Ollie Whitehouse, internet security expert at product provider Symantec.

Companies that use an external ecommerce service provider should make sure they are satisfied with how and where customer data is stored, who has access to credit card numbers and how they are backed up. All of these issues have data protection implications and could seriously jeopardise business reputation if a breach was allowed to happen.

According to Whitehouse, a relatively new problem for ecommerce sites is cross-site scripting: a tool that fraudsters use in phishing scams to redirect payments. "The criminals send a link out that looks like your site and is on your site, but is malicious in nature," he explains, adding that owners should check that their ecommerce service provider has sufficient defences against such attacks.

Someone else's problem
If all this is sounding a bit overwhelming, owners can opt to outsource the whole security function. Managed security services such as those supplied by VeriSign, Unisys and Belgium-headquartered Ubizen, protect customers' businesses through the configuration, management and constant monitoring of security events. These typically have 24x7 network-monitoring facilities, which cover access control, intrusion detection and prevention, and can include data backup services.

Depending on the level of need, managed security services can also ensure that anti-virus and anti-spam software is up-to-date and active and that firewalls are configured correctly.

However, even managed security will not solve all potential security problems. Corporate identity fraud, for example, is a growing threat, where fraudstars fake applications to organisations such as Companies House, changing information such as company names and addresses of organisations. In one case taken up by the Federation of Small Businesses, one family business had its address changed from where it had been located for 100 years.

One way of protecting your business from this threat is to use the protected online filling system operated by Companies House, which alerts the business owner every time a record is changed. Another is to stay vigilant and report anything that looks suspicious. And this piece of advice is valid for all your security provisions, whether online or not.

NEXT ARTICLE
Surge in online spending
The amount of money Britons spent online grew by 33% in 2006 and will account for 9% of retail sales by 2011, according to a study by Verdict Research
---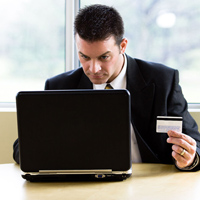 Internet retailing is growing at the fastest rate since the dotcom bubble of the early 2000s, a new survey by Verdict Research suggests.
The poll claims the amount of money spent online in the UK grew by 33.4% to £10.9bn and claims this figure will almost triple over the next five years.

It cites quicker and cheaper internet connections as the main reason, claiming two-thirds of internet shoppers now have broadband connections and spend more money online as a result.
Verdict claims online retailing will account for 8.9% of total UK retail sales by 2011, resulting in a total annual spend of £28.1bn, with most of this figure coming from an increase in spend by existing internet shoppers rather than those who have so far resisted the internet going online.

By 2011, the typical spend of an online shopper will grow to £1,056 per year with the clothing and footwear, DIY and gardening, and food and grocery sectors achieving the fastest growth

But it also suggested there are three retail sectors that are resisting the temptation to go online due to the costs involved in setting up and maintaining such operations. These are food retailers that not yet online, value outlets such as Primark or Matalan and smaller, specialist stores.
"Even with some retailers staying out of the market, online sales in the UK are set to triple in value," the research company said.

"By 2011, the typical spend of an online shopper will grow to £1,056 per year with the clothing and footwear, DIY and gardening, and food and grocery sectors achieving the fastest growth."
Verdict's figures included online sales of goods but did not feature other products such as air flights, insurance or ticket sales.
The total amount spent online has grown every year since the birth of internet retailing in 1997.
NEXT ARTICLE
A vicious circle of debt
British companies are leaving themselves open to late payment in international trade, says Gideon Jones, head of collections at Atradius. But our own payment habits leave a lot to be desired as well
---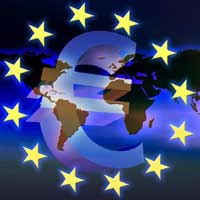 As British exports continue to thrive, there is growing evidence that UK companies are putting themselves at greater risk of bad debts in their desire to woo foreign customers.

According to the Atradius UK export survey, more British firms than ever before are giving their overseas customers extended payment terms of 60 days or more, despite the fact that is becoming harder for them to get their clients to pay up on time.

The survey, which was conducted among 6,000 UK export professionals, by the Credit Management Research Centre (CMRC) found an increase in the number of UK companies giving credit terms of 60 days to customers in the key markets of Europe, South East Asia and the Far East, the Middle East and Africa. Yet UK companies trading with these regions say that the average number of days that bills are overdue has increased since 2002 when the research was last carried out.

More than two-thirds (68%) of UK firms say that extending payment terms is a "customer relationship decision". Yet the vast majority of companies (82.6%) use their own funds to finance exports, meaning that a late or unpaid bill could seriously damage their cashflow.

The majority of firms (61%) admit they spend too much time chasing up payments, and many (61%) say that foreign customers are taking longer to settle their bills. Unsurprisingly, 84% of UK businesses told Atradius the possibility of suffering a bad debt concerned them.

Will Clark, Atradius's regional director for UK & Ireland, NAFTA and Australasia, warns: "More businesses are using their own funds or an overdraft to finance their exports, yet many firms are not protecting that investment with vital cashflow tools such as credit insurance, overseas debt collection, credit checks or detailed reports on the countries and companies they are trading with. Without this backup, a slow-paying customer or a bad debt could wreck a UK exporter's finances."

Of the major overseas markets that UK companies in the Atradius survey traded in, four regions had seen both an extension in payment terms and an increase in overdue days:

Europe

51% of UK businesses offer 60 day-payment terms, up from 45% in 2002

Average number of overdue days rose to 28 days, up from 22 days in 2002

South East Asia and Far East

43% of UK businesses offer 60 day-payment terms, up from 36% in 2002

Average number of overdue days rose to 53 days, up from 51 days in 2002



The Atradius Payment Practices Barometer – research carried out among 1,200 businesses across Europe – found that 42% of all European companies believe that payment practices in the UK are 'poor' or 'average'. Only Italy has a lower score

Middle East and North Africa

42% of UK businesses offer 60 day-payment terms, up from 33% in 2002

Average number of overdue days rose to 37 days, up from 22 days in 2002

Rest of Africa

31% of UK businesses offer 60 day-payment terms, up from 10% in 2002

Average number of overdue days rose to 42 days, up from 41 days in 2002

However, it seems British businesses have partly themselves to blame for fostering a culture of slow and poor payment as they are considered to be some of the worst payers in Europe.

The Atradius payment practices barometer – research carried out among 1,200 businesses across Europe – found that 42% of all European companies believe that payment practices in the UK are 'poor' or 'average'. Only Italy has a lower score of the 12 countries rated, with 64% of European businesses saying the country was 'poor' or 'average' with payments.

The UK also has a reputation for delaying payment, with 33% of European businesses saying they experience payment delays from British customers 'very frequently' or 'rather frequently'. Again only Italy scored a worse rating, with 45% of businesses saying they experience delays from Italians 'very frequently' or 'rather frequently'.

European businesses told Atradius that UK firms usually take an average of 63 days to settle their debts, with only Italy taking longer at 74 days. Ironically, even British companies believe businesses here are poor payers – 41% of local firms say payment practices in the UK are "poor" or "average".

According to the Atradius barometer, 15% of all the European firms surveyed say the UK's payment practices have worsened over the last six months, again the second worst track record after Italy with 19%.

When it comes to defaults, Britain yet again performs poorly, with 4% of European firms saying they have suffered a bad debt from a British customer either 'very frequently' or 'rather frequently'. Italy is once again bottom with 5% of suppliers recording unpaid bills "very frequently" or "rather frequently" from the country.

"Poor payment practices seem to be a cultural issue for British businesses as we are the only country where the internal perception is consistent with our international reputation," says Clark. "If UK firms want better cashflow they need to improve their entire payment practices, and that means chasing up their customers and settling their own bills more quickly."

Interestingly Germany and the Netherlands have some of the best payment reputations in Europe and are more proactive than the UK in protecting themselves from payment risks. Atradius found that 79% of firms in both countries take steps to reduce the risk of bad debts, compared with 70% of British companies.

Credit insurance is the most popular measure, according to 29% of all European businesses surveyed. The British are the third biggest users of credit insurance at 33%, with Germany ahead at 36% of all businesses. Credit insurance is actually the second most popular protection tool in Germany, as 37% of firms use advance payment or cash as a means of protecting themselves against bad debt.
NEXT ARTICLE
Medical matters
Private medical insurance and health & wellbeing for smaller businesses – what's the point?
---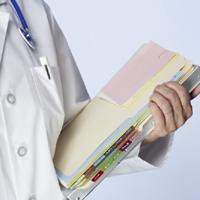 Running a business, especially a small or new one, requires more hat changes than there are days in a year. One minute we have our finance hat on, the next it's personnel, then health and safety and probably salesman too. So when we are told relentlessly that we must think about staff health and wellbeing, let's cut to the chase: are there real tangible business benefits? Does this simply mean private medical insurance? And who's going to pay for it all anyway?

These are very valid questions. The business case for health and wellbeing support is certainly well established among larger businesses, but there has always been concern that smaller companies may not see the same benefit. Budgets can be generally tighter in small and growing firms so costs such as private medical insurance may seem like a luxury early on. At Standard Life Healthcare we set out a while back to establish what benefits small business owners saw in supporting staff health and wellbeing, and then decided to translate that into really affordable support – but more on that later.

Between December last year and January of 2007 we asked more than 300 owners of small businesses what they thought about business healthcare. More than 98 per cent said that healthier, happier employees made better employees and six out of ten bosses encouraged staff to lead healthier lifestyles. In fact, eight out of ten said that they should be directly involved in supporting staff health and wellbeing.

It seems though that for many people, the biggest barriers to doing something about building a healthier workforce are perceptions about cost and other priorities. That's why only one in ten actually has in place a formal prevention and protection programme for healthcare. But what exactly constitutes a health and wellbeing programme?


The business case for health and wellbeing support is certainly well established among larger businesses, but there has always been concern that smaller companies may not see the same benefit


At the heart of health and wellbeing support at work, private medical insurance (PMI) is the strongest form of protection for when something does go wrong with someone's health. Certainly so if they are a key employee or if business will be disrupted by their absence. It helps bosses manage workflow; in fact in our survey nearly three out of four said that was an important benefit of PMI. But what else should companies think about in terms of health and wellbeing at work?

Apart from comprehensive medical insurance there are also smaller benefits such as dental care - which can help staff avoid short notice absences, or long waits for dental appointments. And as anyone who's experienced dental pain that can't be treated straight away will know, anything that will make it better will make you happier! You can also think about cash plans that provide money for the extra expenses often incurred by people when they are ill. And there are services that can check a potential employee's health history and make recommendations so that you can still get the best from them, and - crucially - stay within the law.

Something that is really catching on with companies of all sizes is preventive health services. These can be actual services, such as all-over health screens at a leading hospital group, or they can be virtual, such as online health and wellbeing services that offer tips, assessments, health, diet and exercise advice. Some services even allow employees to speak to a GP or nurse at any time of the day or night, sometimes just for reassurance, but often helping to avoid time off work for an unnecessary appointment with their own doctor.

While it's becoming accepted that there is a case for doing some if not all of the above – more than three in four bosses said that staff PMI alone would make them a more attractive employer – you can't be all things to all people, but there is a duty of care on employers that includes workplace related wellbeing that can't be ignored.

The key to ensuring that you honour your legal obligations as an employer, attract and retain staff with good benefits and avoid loss of production through sickness is to set a budget, no matter how small, and build a list of what concerns you – with your biggest worries and obligations at the top. That way you can maybe start with some medical insurance now, and know that when you can extend your budget you can add in health screens or pre-employment health checks. You will find products that suit even the most limited of budgets and if you shop around or use a specialist intermediary you will often get extras included, such as GP helplines.

If you want to know what other business owners and managers think about health and wellbeing in the workplace, please visit standardlifehealthcare.co.uk for a full report on this topic. You will find that the benefits of health and wellbeing at work, and private medical insurance in particular, are more tangible than they first look. It was our research among bosses that showed that to us, so taking a few moments to find out more might be a better business investment than you might have thought.

NEXT ARTICLE
Is your company's insurance up to scratch?
Just 18% of small companies have employment practices liability insurance in place, despite the fact that the number of tribunals is expected to rise, a new survey claims
---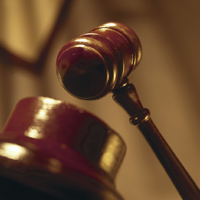 The majority of small companies are leaving themselves open to footing the potentially crippling bill of legal action brought by employees by failing to have adequate insurance in place.
According to the results of new research, fewer than one in five (18%) small firms has employment practices liability insurance in place – which protects companies against the cost of lawsuits brought by staff – despite the fact that new employment legislation means a flurry of cases is expected over the next couple of years.
The survey by Hiscox also found that just 15% of company owners have directors' and officers' insurance, which aims to protect owners from personal claims brought against them in their role as director of a company.
However, nearly three in five small firms (59%) are spending more time looking at risk management issues than they did two years ago, while 70% believe they are more likely to be subjected to a frivolous legal claim due to the rise of a 'no-win, no fee' legal culture.
"While firms are increasingly viewing risk management as an important tool in their business armoury, the survey reveals some significant gaps in the level of insurance cover they have, particularly in areas such as directors and officers' insurance and employment practices liability insurance," said Gary Head, professions underwriting director at Hiscox.

While firms are increasingly viewing risk management as an important tool in their business armoury, the survey reveals some significant gaps in the level of insurance cover they have

"The potential cost from employee discrimination claims or other lawsuits is enormous, and these products are designed specifically for such eventualities," he added.
The most common insurance policies taken out by small firms, according to Hiscox, are:
1. Public liability (80%)
2. Office contents and computers (66%)
3. Employers' liability (66%)
4. Professional indemnity (59%)
5. Buildings (58%)
6. Motor (52%)
7. Portable equipment (49%)
8. Legal expenses (46%)
9. Business interruption/loss of income (44%)
10. Consequential loss (30%)
11. Health (28%)
12. Product liability (25%)
13. Travel (22%)
14. EPLI (18%)
15. D&O (15%)
The survey added that 10% of small businesses have suffered financially in the past because of a loss that wasn't insured, with the average loss being £14,400.
NEXT ARTICLE
Expert panel
We asked Iain McMillan from Standard Life Healthcare, Gil Baldwin from Norwich Union and Ceridian's Paul Avis how small companies can reduce workplace absence
---
Iain McMillan, sales director, Standard Life Healthcare
There's no doubt that staff being away from work causes disruption. And it's almost certain that it costs businesses money too. But if people are sick they're sick, aren't they? Unless anyone's saying that people are taking time off when they shouldn't.
And is it more difficult in smaller businesses where people all know each other and bosses and workers may be friends or even be family? The reality is that much of the time that employees take off sick is justified, but there is much that can be avoided, or better managed and reduced. But how?
Sickness can be categorised in several ways and the starting point is identifying potential risks before they happen. Pre-employment questionnaires will help you see if someone has a health issue, and with the right advice you can make the changes needed to ensure you avoid unnecessary risks and meet the requirements of the Disability Discrimination Act. These questionnaires generally form part of a service called occupational health, which can also include helping you to manage any health issues that might arise after people join you. Our research shows that people would value talking to a qualified person rather than to one of their own managers if they had a health issue; this is something that's worth knowing and could save embarrassment on all sides.
Once people have joined the company you can help them maintain their wellbeing. Most bosses think they should fulfil that role, and most employees would welcome it. You can do this by creating a healthy workplace: in other words encouraging healthy eating by making sure the right foods are available, even if it's just a bowl of fresh fruit, promoting exercise and reducing stress. There are great online systems to help too. And of course there's always company private medical insurance, which will make sure that people are treated promptly and can get back to work as soon as they are able to. Services such as being able to speak to a GP by telephone at any time of day or night can help workers avoid long waits for face-to-face consultations, because often a reassuring chat with a GP on the phone is all they need.
There's already much to worry about when running a business, so newer, smarter company private medical insurance can have much of the above benefits built in or added on to suit. We've recently conducted a lot of research into what people and bosses think about health and wellbeing and you can now view the published results in a downloadable PDF as part of the Standard Life annual Attitudes to Healthcare survey at www.standardlifehealthcare.co.uk

Gil Baldwin, managing director, Norwich Union Healthcare
According to the latest Chartered Institute of Personnel and Development (CIPD) survey, sickness absence costs employers an average of £598 per employee every year. It also reveals that absence costs employers eight working days for every member of staff, which equates to 3.5% of working time.
The evidence speaks for itself: workplace absence is bad for business. It sounds obvious but the effects of absence affect our productivity, profitability and reach well beyond the bottom line. The effects on the morale of staff left to cope with extra workloads due to sickness absence can be understandably detrimental and, for smaller companies, these pressures on the rest of team can be particularly demanding.
Unfortunately, many employers, albeit grudgingly, accept absence as an inevitable aspect of human resourcing. But whether it's a bout of serious flu or a planned 'sickie', there is still plenty that we can do to tackle the issue, manage it and, ultimately, reduce it.
By managing absence effectively, you'll boast a healthier, more profitable workforce, ease an already over-burdened NHS service and, hopefully, change the way the whole workforce views the absence culture too.
By taking a step-by-step approach, absence can be measured to see how much time is lost, by who and where it occurs most. The first steps are to monitor absence, keep attendance records, communicate with employees concerned and ensure they are told if the absence levels are putting their job at risk.
The next steps are to reduce absence levels by focusing on work conditions, employment relations, health and safety and flexible working arrangements. You could also introduce an occupational health programme which places the emphasis on prevention rather than cure.
Occupational health services range from complementary therapies, ergonomics, screening, fitness testing, lifestyle assessment, drug and alcohol testing, kinetics, on-site occupational health nursing, CHD and cancer risk appraisal and psychometric testing to stress management, counselling services and vocational rehabilitation. This type of programme could also include health surveillance and pro-active absence and sickness management but it must be tailored to suit your organisation and budget. And despite the initial costs, investing in an occupational health programme is proving for many to be money well spent.
You could also consider private health cover as a pro-active move towards managing absence. Norwich Union Healthcare, for example, has taken an innovative approach to staff health and wellbeing within its Personal Health Manager service: an online and telephone medical service providing professional advice and information 24 hours a day, 365 days a year that comes free with all Norwich Union private health cover products.
We also offer occupational health packages comprising a programme of services that can be tailored to suit the needs of any business. With a range of services such as health screening and pre-employment medicals to wellness and medical case management and flu jabs, any plan can be designed to help businesses prevent sickness absence and get people back to work more quickly. There's even an employee assistance programme that offers round-the-clock help from qualified counsellors to help employees deal with their personal issues and prevent them from adversely affecting their performance at work.
So whether you're working on prevention or cure, there is much that can be done to tackle the issue of absence and change the way the whole workforce views it – and that will make everyone feel better.
For more information see www.norwichunion.com/business

Paul Avis, corporate development manager, Ceridian
There are three simple steps to managing absence: get your absence policy/procedure right, train your line managers to own the problem and be motivated in this arena and then get someone else to take the calls and back this with management, not monitoring, software. This inexpensive approach is proven to get most organisations running at 1-2% absence rates, routinely gets a ten to 20 times return on investment in year one (this is sustained and sometimes, with insurance premium reductions, can be even greater) and increases employee satisfaction.
An absence policy needs to have the right triggers covering days lost, absence incidences, weekend frequency and so on. This will ensure that persistent short-term absence offenders (those who show either absence indifference or the more malicious entitlement mentality) are found out and managed from that point. There should also be a clearly defined programme of events for prolonged absences, such as return-to-work meetings or forms to fill in on returning; at day 14 a face-to-face meeting with a manager/HR; at day 28 an occupational health referral; and at week six a group income protection claim form.
Managers should be trained as disability discrimination legislation can mean unlimited employee settlements and increasing employer liability insurance costs. Specifically owning the absence issue is a challenge as some will see this as an occupational health (OH) or HR task. Ownership is best achieved with disability compliance and awareness training to identify what the sick/disabled person may be feeling. Procedural skills such as how to conduct a return-to-work or absence management interview (post-policy breach) provide tactical skills.
While the policy and training is where most organisations stop, it is becoming more routine to have a third party take absence notification calls. Employees are more honest, data accuracy increases and benefits such as EAPs and private medical insurance are optimised on day one. Once the initial call is over, the IT system should then provide a system of prompts (email, forms) for the different stakeholders to get them involved at the optimum time. You should do this now! This should include all benefits (such as private medical, income protection), services (such as occupational health and health and safety policy) as well as policy-wording enforcement. By integrating these into a seamless system, best practice absence management becomes routine rather than a chore.
NEXT ARTICLE
Do you have a sickness policy?
A business advice survey by Croner reveals an alarming gap between what employers and employees count as an acceptable reason to call in sick, which is partly fuelled by a failure to implement and maintain staff sickness policies
---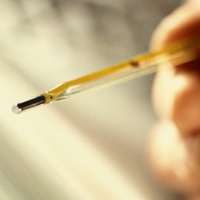 Small firms and business startups need to ensure they have a company sickness policy and improve the way they communicate it to their workforce if they are to get on top of the problem of staff absence.
That's according to a business advice survey by workplace consultancy Croner, which reveals a wide discrepancy in between what employers and employees view as acceptable reasons to call in sick.
The business advice survey found that 91% of employers felt that cold and flu was a suitable reason, as opposed to 81% of employees. Similarly, 77% of employers considered migraines to be a reasonable reason for calling in sick compared to 65% of employees.
The business advice research also claimed that one in three staff exaggerate sickness to get time off work, suggesting that as well as having to cope with fraudulent cases employers are failing to let their employees know what is an acceptable reason for failing to come into the office.
"The business advice surveys have highlighted a real discrepancy over what employers and employees believe to be acceptable reasons for calling in sick," said Gillian Dowling, employment technical consultant at Croner.

Employers should implement a comprehensive sickness policy which should clearly set out the procedures for recording and reporting sickness absence and managing short and long-term absence

"Employers should implement a comprehensive sickness policy which should clearly set out the procedures for recording and reporting sickness absence and managing short and long-term absence," she said. "This policy should be communicated to all employees at suitable times, for example when a new employee attends an induction.
"Well thought-out and communicated sickness policies will not only reduce unauthorised absences, they will have a positive effect on team morale and the overall health and wellbeing in the workplace, which will ultimately boost productivity," added Dowling.
Croner offers the following business advice tips on how to create an effective sickness absence policy:
Give primary responsibility for sickness absence to senior managers or HR managers
Consider improving employment conditions to reduce workplace stress and accidents, which are often a root cause of sickness absence
Consider improving physical working conditions, ergonomic factors in workplace design and health and safety standards
Design jobs to give motivation and provide job satisfaction
Provide proper induction and training
Check that policies on equal opportunities and discrimination are in place and upheld
Consider requiring absent employees to phone in by a given time on each day of absence
Notify employees on requirements for reporting sickness absence
Meet with employees in an attempt to resolve short-term and long-term absentee issues and continue to communicate with the employee to gauge the seriousness of long term absence in business
Ensure that senior managers, line managers and supervisors have the ability to conduct interviews and to support staff as appropriate during and following sickness absence
Sickness in the UK accounts for 21m working days a year, according to a business advice survey by the Confederation of British Industry and insurance company Axa.
NEXT ARTICLE
How marketing can grow your business
Developing an effective marketing strategy can play a vital role in helping small businesses win more customers and generate extra business. Business Link offers advice on building a marketing campaign
---
Every small business owner believes he or she has something that sets them apart from the competition. But that won't translate into extra business or more customers if you don't let people know about it.
According to Jonathan Hollow, head of content at businesslink.gov.uk, marketing a product or service effectively can play a key role in taking a small business to the next level.
"If you are looking to grow or develop your business then marketing will undoubtedly play a very important role," he says. "It offers the opportunity to communicate with your customers, letting them know why they should come to you over your competitors. It should be one of your ongoing priorities and a key part of your business plan, so make sure marketing always stays at the top of your to-do list.
"Some people have a tendency to think of marketing as advertising," he adds. "In fact marketing involves a number of activities, from market research and customer needs analysis to direct selling and sales promotions. Getting to grips with the marketing tools available to your business and understanding your needs and your budget will help you stay ahead of the competition."
Business Link offers the following tips to help develop your marketing plan:

Some people have a tendency to think of marketing as advertising. In fact marketing involves a number of activities, from market research and customer needs analysis to direct selling and sales promotions

Getting started
Research and analyse both your customers' needs and your business environment. This is the best way to make sure you stay abreast of changes that can effect your business and start developing your marketing strategy
Analysing your market
One of the most straightforward and effective ways of doing this is by carrying out a PEST analysis. This research method looks at political and legal changes, economics factors, social factors, and technological changes to give you an overview of your business environment

Choosing your target
Think about who you want your marketing to target. Are you on the hunt for new customers or do you want to consolidate and develop your relationships with existing customers? This is an important stage in developing the thinking behind your marketing strategy and will help you focus your future activity
Casting your net
Think as broadly as possible so you don't miss any potential opportunities. Instead of just considering the general public, consider dedicating marketing activity towards potential niche markets, as well as the broad-brush approach
Staying on track
When developing your marketing plan, it is important to set out objectives. However, make sure your marketing objectives are SMART; Specific, Measurable, Achievable, Realistic and Timed. They must also be linked in to your overall business strategy and goals
Consider your options
Having done your research, and consequently having an understanding of where you are and where you want to be, think about how you are going to reach your target audience. For wider reach, advertising could be an option, while a leaflet drop may work best in your local area
Focus your tactics
A good way of concentrating your marketing tactics is by addressing four main areas. Often known as the four Ps – product, pricing, place and promotion – these will add structure to your plan to help you meet your objectives
Don't cut corners
Once you have decided to get your marketing activity underway don't be tempted to save money by sacrificing quality. Do collect competitive quotes from suppliers, but if your plan is too costly try and tailor it further to suit your budget
Pitfalls to avoid when developing a marketing strategy:

Do not make assumptions on what customers want, research it
Do not base your strategy around competing on price alone
Don't focus on a small customer group; more customer groups will provide more opportunities
Try not to expand too quickly
Don't forget to scrutinise the competition
NEXT ARTICLE
How to keep your cash flowing
The majority of businesses that fail do so because they simply run out of money. Andrew Cooper from Business Link West Midlands offers the following tips on how to keep your cashflow healthy
---
Having a healthy cashflow is a great indicator of your business' success. A business may be able to survive for a short time without sales or profits, but without cash it will certainly struggle.
Although it may sound obvious, cash is not simply coins and notes. In financial terms, it includes current accounts, short-term deposits, bank overdrafts and short-term loans. Cash is the measure of your business' ability to pay its bills on a regular basis, be it rent or salaries. This, of course, depends on the timing and amounts of cash moving in and out of your business: your cashflow.
Monitoring and understanding your cashflow will help you make business decisions and spot any pitfalls before they become a serious issue. To improve your cashflow and help your business stay on track, think about the following:
Be realistic. Don't say yes to a contract just because it's profitable. Remember, if you don't have available cash to pay your staff and suppliers when providing the product or services, you will damage both your cashflow and reputation
Keep watch. To stave away a cashflow meltdown, update your forecasts and plans regularly and incorporate warning signals into your cashflow forecast. If there are any discrepancies, think about why. It could be a one-off, a continuing trend or even the impact of a new competitor. If you are getting too close to your bank overdraft, this should set off alarm bells and trigger action from you to return cash level to normal
Monitor cash outflows. If balancing your cashflow is challenging, consider speaking to your bank and suppliers to see if you can re-arrange the regular cash outflows for a more suitable date
Chase your cash. To improve your cash inflows, chase debts promptly and firmly when they occur. It may also be possible to ask your suppliers for extended credit terms
Encourage early payment. To encourage customers to pay earlier, consider providing discounts and/or special product offers for prompt payments

If you are registered for VAT, consider buying major items at the end of the VAT period. This means that you can offset the VAT on the purchased items against the VAT you charge on your sales
Empty the stock room. Try to keep your stock levels to a minimum by forecasting demand from your customers more accurately. Aim to develop closer relationships with your suppliers, shortening turnaround time for your orders
Make your assets flexible. Initially it might be wise to lease equipment instead of buying, as this will reduce your cash outflow and make your assets more flexible
Contingency planning. Always have a contingency plan in place with a minimum amount of cash in your business account. Three months' expenditure is commonly recommended. This can be used if you find yourself in a tight financial spot
Improve business performance. No matter how effective your negotiations with customers and suppliers, poor business practices can put your cashflow at risk. Look out for poor credit controls, ineffective marketing and ordering services, and inadequate supplier management
Time your investments. If you are registered for VAT, consider buying major items at the end of the VAT period. This means that you can offset the VAT on the purchased items against the VAT you charge on your sales, improving your cashflow
Outsourcing. If managing your invoices is becoming prohibitively costly in terms of time and response rate, you may want to consider outsourcing to a third party. They will then buy your invoices from you, taking a percentage for themselves and returning the remainder
NEXT ARTICLE
Why you need an expenses system
Only one in two small companies and business startups has a formal expenses policy in place, leaving them open to errors and abuse, according to research commissioned by American Express
Post Date: 01/05/2007
---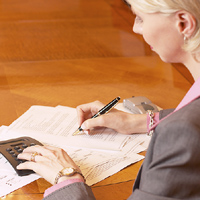 Only just over half (51%) of small companies and business startups have a formal expenses policy in place, leaving them open to fraudulent and unnecessary spending, a business advice survey by independent research company Loudhouse suggests.
The study, commissioned by American Express, suggests that 48% of small company employees believe they claim more expenses now than a year ago, with the average monthly claim now £119.
There are substantial regional differences in the amounts of money claimed, however, with Londoners saying they claim just £95 a month compared to £140 in the north-east.
The business advice report suggests that companies that fail to keep track on employee expenses leave themselves open to abuse or errors. It found that 60% of employees said they were able to claim expenses without receipts at least some of the time, while nearly a fifth (18%) thought it was acceptable to exaggerate claims and 14% admit to having done so.
Over half (61%) thought people became more lax in their attitude towards employee expenses the longer they have been with a company.
"It is important that companies understand the value of implementing a formal expense management programme," said Brendan Walsh, senior vice president at American Express Commercial Card. "By monitoring and analysing employee spending, businesses can piece together a complete picture of company expenditure and begin to negotiate better deals with suppliers, as well as stamp out any unauthorised spending."

It is understandable that employees will sometimes have differing attitudes to spending the company's money but employers need to encourage policy compliance among employees to make savings

The business advice survey also revealed that while the majority of UK workers said they would treat company money in the same way as their own, 79% contradicted themselves when putting this into practice.
"This attitude of employees towards spending company money clearly demonstrates the need for small businesses and business startups to take tighter control over their expense management policies," added Walsh. "It is understandable that employees will sometimes have differing attitudes to spending the company's money but employers need to encourage policy compliance among employees to make savings."
But there was some good news for companies that fail to keep a grip on employee expenses, with 82% of staff saying they thought it was unacceptable to exaggerate claims.
NEXT ARTICLE
FPB: Shop around for loan deals
Interest rates are now at a seven-year high but there are signs that inflation may be coming back under control, raising the spectre that further rises may not be needed
Post Date: 11/06/2007
---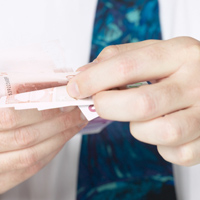 Small businesses should shop around to get the best fixed-rate loans and take their time to get the right deal, the Forum of Private Business has warned.
With interest rates at their highest level for seven years and expected to rise further during the remainder of 2007, the small business lobby group is advising companies to make sure they get the best possible rate when applying for a business loan.
According to Frank Peck, the organisation's economic adviser to the FPB and professor of regional economic development at the University of Central Lancashire, further interest rates hikes could restrict the growth of small companies.
"The problem with further rate rises is that uncertainty discourages investment, particularly for the expansion of smaller businesses who may have worries about the increased cost of borrowing," he said. "It is much more difficult for smaller firms to absorb short term variations in these costs."

The problem with further rate rises is that uncertainty discourages investment, particularly for the expansion of smaller businesses who may have worries about the increased cost of borrowing

But he added that there were signs in April that inflation had dropped, meaning that interest rates could yet remain on hold.
"What is interesting about the May rise in interest rates to 5.5% is that the decision of the MPC was unanimous, whereas meetings earlier in the year involved split decisions," said Peck. "The reason for this, quite simply, is that inflation unexpectedly rose in March to 3.1%, moving well away from the target for the Treasury.
"However, we now have the April inflation figure which shows a drop to 2.8%, suggesting that previous rises in interest rates are having an effect," he added. "Much depends on whether monetary policy committee members think they have done enough already and wait to see what happens when the May figures are published."
The Bank of England's monetary policy committee voted to keep rates at 5.5% in June.
NEXT ARTICLE
Why you need a business continuity plan
Companies need to consider the impact of a disaster or terrorist attack on their staff when developing business continuity plans, the Chartered Management Institute warns
Post Date: 20/03/2007
---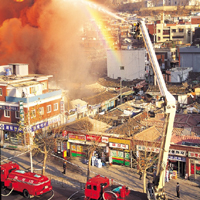 Businesses are still not doing enough to combat the threat of unforeseen disasters such as power cuts, storms, fires, floods and terrorist attacks to their company, the Chartered Management Institute (CMI) has warned.
According to the organisation's annual business continuity management survey, under half the 1,257 companies polled had any kind of business continuity plan despite expressing fears that such incidents could see them deprived of key staff and lose IT systems and files.
Small companies were the least likely to have a business continuity plan, with just 34% having put measures in place to deal with such threats, a figure that rose to 42% for medium-sized companies and an average of 48% when large organisations were also included.
Despite this, 73% of those questioned thought business continuity was an important concern for management.
The CMI is warning businesses to put in place procedures that will protect the safety of their staff and reassure them that such an event would not deprive them of a job.

Unless organisations balance the need to safeguard buildings with the need to secure their workforce, any attempt at business continuity management will remain unfinished and inadequate

"Companies need to work out what the key issues are that will stop them working," said Jo Causon, director of marketing and corporate affairs at the CMI. "Unless organisations balance the need to safeguard buildings with the need to secure their workforce, any attempt at business continuity management will remain unfinished and inadequate."
There were also notable differences in how companies that did possess a business continuity plan maintained them, the research found. Half those firms practised the plans at least once a year but a third of organisations didn't maintain them at all and 15% were aware of problems with the plans but had done nothing about it.
More than half of those managers surveyed claimed their organisation had developed a plan to counter the risk of a bird flu epidemic, the research found, but such plans tended to underestimate the likely impact on their workforce and society in general.
NEXT ARTICLE
Entrepreneurs behind women wealth boom
Research claims there will be more female entrepreneurs by 2020 than male ones as the number of women running their own business continues to grow
Post Date: 11/06/2007
---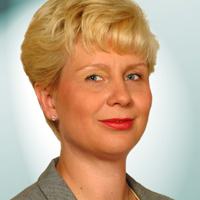 The growth in the number of female-led businesses means there will be more women millionaires than males ones by 2020, according to the findings of the Barclays Wealth Management survey.
Successful entrepreneurs such as Penny Streeter (pictured), who owns round-the-clock nursing agency Ambition 24hours, are behind the increase in female wealth. Streeter's company turned over £45m in the UK last year with a global figure of £70m and the Sunday Times Rich List estimates her personal wealth at £75m.
The poll found that more than eight out of 10 women with investable assets of more than £100,000 have made their money through earnings and owning businesses, with more traditional methods such as divorce or inheritance becoming less common.
"While the more traditional drivers of wealth still play a part, they are no longer the dominant forces they once were," said Amy Nauikas, managing director of Barclays Wealth. "Women are more thoughtful and purpose-driven when it comes to investing, whereas men tend to look for income and growth," she added.
Women with more money were also likely to be happier, the research suggested, with 80% of women with assets of over £500,000 saying wealth had resulted in greater happiness as well as more leisure time, improved health and job satisfaction.

The total wealth of the UK's richest women is already £3.27bn, while the number of women on the Sunday Times Rich List increased from 81 in 2006 to 92 this year

The Barclays Wealth Management survey estimates women will account for 35% of all millionaires by 2010 and will reach 53% by 2020.
The total wealth of the UK's richest women is already £3.27bn, while the number of women on the Sunday Times Rich List increased from 81 in 2006 to 92 this year.
Meanwhile, a separate poll by Datamonitor confirms the gulf between male and female entrepreneurs is narrowing. The average male millionaire was worth £2.71m in 1998 compared to £1.28m for women; by 2006 this had closed to £2.96m and £1.97m.
NEXT ARTICLE
How can your customers pay?
Ian Rutland, head of business development at WorldPay Ltd, cuts through the card payment industry jargon
Post Date: 15/05/2007
---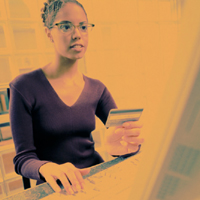 Starting a new business presents a bewildering range of challenges. Most new retailers want to focus on their business fundamentals – the products they're selling, their premises and in the case of eCommerce their website. At the same time, it's crucial for a business to be able to be able to accept payments from a wide variety of customers – that means accepting credit and debit cards safely and securely.

For those who are new to the card payment industry there is a staggering array of jargon. In eCommerce in particular new retailers have to quickly get up to speed with detailed questions and choices. The effort is worth it – as Europe's largest eCommerce economy with 73% of consumers having shopped online every 3 months, the UK represents a fantastic market for the budding Internet entrepreneur.

One big reason for the success of online retailing in the UK is that most net users have both credit and debit cards and both can be used to pay for online shopping. £80 billion of consumer spending is either on or influenced by the internet, of which £30 billion of retail spending is online and £20 billion on other consumer spending is online. (IMRG)

There's a wide range of companies who can help you trade on the internet. Different solutions will suit different sorts of business and as your company grows it may well make sense to change between the solution you need.

To accept card payments you will need two things - an Internet Merchant Account from a bank and a processing connection from a Payment Service Provider. The Internet Merchant Account (IMA) is the facility which allows you to accept card payments. A Payment Service Provider (PSP) will enable you to connect to the bank to process the payments.

Banks will set out a number of requirements to qualify for an Internet Merchant Account and these processes can take a while to complete. It's important to apply early in your business set up to make sure everything is ready in time.


An alternative option for those just starting out in business is to select a combination account like the WorldDirect solution offered by WorldPay. Because WorldPay defer funds to merchants they can quickly and easily set up most businesses with both payment processing and an Internet Merchant Account. That means you can start taking payments very quickly. WorldDirect is perfect for small and start-up businesses that may struggle to obtain an Internet Merchant Account from their bank. Additionally it is a very simple way to accept multi-currency payments.


Banks will set out a number of requirements to qualify for an Internet Merchant Account and these processes can take a while to complete. It's important to apply early in your business set up to make sure everything is ready in time

Pricing
The specific costs of the service will depend on the business' average transaction value, transaction frequency, perceived security risk, exposure level, online turnover and how long the company has been trading.

Integration
A prime factor in the success of your online store is the shopping cart software you use to sell your services and products.
It is important to select a payment service which links to the shopping cart software you've selected. Solutions such as WorldDirect are connected to many of the leading shopping cart and store building products. That means that once your account is set up and your store is populated with the goods and services you wish to sell you can begin to accept cards immediately. Your chosen PSP and shopping cart provider will offer full technical support, software cartridges where appropriate, and technical documentation to help you integrate your store and your shopping cart package.
It is worth knowing that there are two main integration models when planning for your business in the short and medium term. These models are often referred to as direct or invisible and redirect or payment page, although you may hear a number of similar terms.

The most suitable model for new businesses is the payment page model. The shopping cart software will forward consumers over to a set of checkout pages hosted by the PSP. All the card details will be captured directly by the PSP and at the end of the transaction the consumer will be sent back to the retailer's website. Because the PSP is handling all of the security, the pressure is taken off retailer to set up secure card processing systems.
An invisible integration will mean that the consumer never leaves the retailer's website. Larger merchants prefer this model as it means they can control everything that the consumer sees, but such solutions will mean the retailer has to invest heavily in IT and security.
Pay page Customization
For those using pay page integration, a range of customisations are available. For instance WorldDirect's management system enables you to customise aspects of the payment service that are visible to your customers, including:

Modifying the look-and-feel to match the branding of your website
Taking payments in up to 144 different currencies and customise the payment language to match the language(s) of your website.
Adding and modifying the messages that are presented to your customers when they are paying online and in the confirmation emails they receive after doing so.
You can opt to have consumers' payments processed in 'real-time' (payments are automatically routed to the appropriate bank for authorisation) or deferred (you review your customers' orders and payment details before they are processed). You can also opt to pass order information from our payment system to your inventory and stock management systems.
Security
With a payment page integration, consumers card and account details are captured on the PSP's secure servers, so you do not have to worry about maintaining a system or keeping abreast of the latest payment or anti-fraud developments.
Using sophisticated new encryption techniques and fraud-prevention technologies, the solution offer increasingly high levels of security enabling you to spend more time focusing on your core business rather than managing risk. Payment processing services supports internationally recognised security checks including:
Card Verification Value (CVV2) – checking the digits on the signature strip of the credit card
Verified by Visa and MasterCard SecureCode – advanced systems for validating the identify of the customer at transaction time
Address Verification Service (AVS) – checking the address of consumers against the billing address of the credit or debit card they use.
All these fraud control systems are valuable in reducing fraud and the likelihood of receiving chargebacks – where a consumer disputes a transaction. Retailers should aim to read the information that their bank provides about chargebacks as many new merchants underestimate the effect fraud can have on their businesses.
Management
Your PSP will almost certainly provide reporting systems which enable you to review and control (e.g. refund) the payment, settlement, and anti-fraud information we process for you. These systems can be very useful in tracking transactions and keeping a record of card transactions and because they're online, you can access your accounts at any time.
So to give yourself the best chance to succeed it's important to select a payment provider that you trust and which is suitable for your business. You should check they can work with your chosen shopping cart of provide a suitable integration model.

NEXT ARTICLE
Deborah Meaden
Deborah Meaden's arrival into the Dragons' Den gave the television show a new cult figure. But is this new species of dragon really like? Nick Martindale went to meet the former Weststar Holidays owner
Post Date: 14/05/2007
---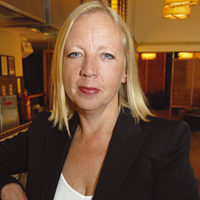 You have to hand it to the BBC. After two series with the joviality of Simon Woodroffe, the meekness of Rachel Elnaugh and even the tough arrogance of Doug Richards and Peter Jones, the Dragons' Den organisers really pulled it out of the bag for the third series of the programme, broadcast this autumn.

In picking the hitherto little-known Deborah Meaden – ex-owner of Weststar Holidays – the researchers finally wooed someone worthy of the programme's title. A dragon. A real, old-fashioned school headmistress kind of dragon who made the former King of the Den – the grumpy Glaswegian Duncan Bannatyne – look more like a cowering kitten than a fully fledged fire-breathing monster.

Described as 'sour-faced' and a 'hatchet woman' by The Guardian (which she didn't like, although she did like another headline that simply read 'Don't f**k with the Meaden'), this new addition to the den must be pretty much the last person would-be entrepreneurs would choose to humiliate themselves in front of on national television.

Or is she? Is it really fair that the nation now respects and fears 'the Meaden' in equal measures on the basis of a heavily edited television programme caught up in a prime-time ratings war; a war incidentally which the BBC won hands-down, inspired as much by their star dragon as anyone?


I would like to be thought of as firm but fair. But I don't care who likes me or who doesn't like me. I don't care how many people I upset as long as it's for the good of the whole. And if I've got to make tough decisions, then I'm going to make tough decisions


The short answer is yes. She even admits as much. She recognises herself from the show, albeit watching through her fingers in a darkened room with just her husband for company. Perhaps more predictably, her staff recognise her too.

Selective viewing
But that's not the whole story by any means. For one thing, Meaden is actually quite good company. She's lively, chatty, she even laughs at times (which would never make it through the BBC editors). She's also very fond of gestures. Arms fly, fingers point, tails swish (metaphorical ones, anyway). But when confined to a chair and surrounded by others who can give her a run for her plentiful amount of money when it comes listening to the sound of their own voice, all you're left with is the stony face that looks like it's just been subjected to an encounter with a removable toilet seat cover.

"I hate to say it but it is me," she says. "It's a concentrated version of me but it is definitely me. I've asked my friends and they say they have seen and heard me say all those things that I do on camera. The only thing they say is that I come across as sterner on television. I have a lot of fun in business but I don't think that really comes across in the programme."

One thing is for sure, though: you wouldn't want to mess with this particular dragon. I sailed close to the wind at least once during our interview at the London Hilton Hotel, notably when I put it to her that Elnaugh had said she felt she was only in the first two series as a token woman and did she feel the same (she felt the BBC had been looking for a woman but disliked my use of the word 'token'). "That implies 'oh god, we've got to find a woman, she'll do'," says Meaden. "I'm not there as a token woman. I'm there, I hope, because I'm good at what I do and I add something to the show. I'm a dragon in that programme."

She certainly is. In fact, you get the impression that even St George may have had his work cut out to subdue this particular dragon once someone had given her cage a quick shake. "I would like to be thought of as firm but fair," she says. "But I don't care who likes me or who doesn't like me. I don't care how many people I upset as long as it's for the good of the whole. And if I've got to make tough decisions, then I'm going to make tough decisions.

"At Weststar Holidays we had an absolute rule," adds Meaden. "I don't care what mistakes anybody's made, they had to tell me about it. If they tried to cover it up and it turned into a problem later, all hell would break loose. That's when people see my wrath: if they try to bullshit me or misrepresent me or put spin on stuff. I won't have it."

She's candid enough to realise that her way of doing business has probably cost her somewhere along the line. "Even with my friends I can be a bit too damned direct," she admits. "As a leader in a business, it was my job to get the best out of my people. That meant that I ended up with very robust people because I'm very robust myself. If I have a weakness, it's probably that I've lost some quite good people who didn't thrive in that environment and I didn't temper my approach to nurture them."

The making of Meaden
But Meaden's take-it-or-leave-it, my-way-or-the-highway approach is engrained in her character and it's certainly no charade put on for the benefit of staff or television cameras. Nor is there any denying that it's proved to be highly effective over the years.

Meaden set up her first business – importing ceramic and glass products from Italy – after leaving college, leaving behind a three-month stint as a showroom model (no sniggering at the back, please). But despite having sole agency rights, the goods started appearing in other high street shops and, without the finances for a legal fight, Meaden walked away and took on a franchise in Somerset for Italian footwear and clothing company Stefanel, one of the first in the UK.

"That was a great experience; it was great fun setting it up and I learned a lot but I have a low boredom threshold and it just turned into running a shop," she says. "And I'm not too happy about the franchising model. One of the strains in my career has been about being in control of my own destiny and I don't like the constraints it puts on you. You're making a lot of money for someone else and there are an awful lot of rules and regulations and, at the end of the day, it's not really your business."

So with a bit of experience but no real money, Meaden decided to take up one of the concessions her parents then ran in the Butlins and Haven holiday camp network, running a bingo hall at Butlins site. "I learned more business lessons through that than at any other point in my career," she says. "You've got to be very good because it's a very social thing. If the customers didn't like you, they walked out and you could see them go. That was a really good lesson to learn."

But if it was the bingo halls of Butlins where Meaden learned her trade, it was Weststar Holidays that became her stomping ground. After leaving the world of bingo, Meaden became general manager and then operations manager at the Bryson Group – her parents' company that ran the concessions – taking responsibility initially for running the leisure side of a holiday park in Minehead, Cornwall, and then for all the group's leisure activities and amusement arcades.

But, once more, it was the lack of control that bothered Meaden – this time over the concessions from Butlins and Haven on which the Bryson Group relied – and in 1993 she accepted an invitation from her parents to become operations director at Weststar, which had been set up by her parents five years previously and then consisted of just two parks in Mullion and Looe Bay. Within two years Meaden had become managing director and the company embarked on a programme of expansion that saw the number of parks expand to five by 1999.

"Holiday parks are now well-known products but at that stage they were quite off-centre. We were one of the first to have an indoor pool and also to develop entertainment from the clubs so we were pretty cutting-edge," says Meaden. "I've always said that if you're in business – whether at the low end or the top end of the market – just be the best, so we set out our stall to make Weststar the best holiday park provider within its sector."

Yet despite running a successful business, Meaden wanted more. "I'd put all my eggs into that particular basket and I wanted to see evidence that I would one day take control of the company," she explains. "So in 1997 I struck up negotiations with my parents, saying 'either I get to take over the majority of this business or I'm going to spend my time doing something else'.

After two years of wrangling, they finally agreed to sell the company and Meaden eventually secured the necessary funds to take over the business, for which she paid a "very full price". Her mother disappeared from the business altogether, while her father retained a non-executive director role.

"Succession is a difficult situation for families to deal with so give my parents a great deal of credit for recognising that what I was saying was absolutely right," she says. "A lot of family businesses have to bring something to boiling point before it gets out on the table and that's a recipe for disaster. I had a very good experience of family businesses because we were absolutely clear what was family and what was business. Our whole approach was that if we looked after the business, the business would take care of us."

With Meaden finally at the helm and able to exercise her entrepreneurial muscles, Weststar was gradually transformed into what she describes as "a lean, mean fighting machine". The number of sites was reduced from five to three, selling a plot in Riviera Bay, Cornwall, to her to sister and another one in Looe also being sold off.

With three main sites – in Mullion Bay on the Lizard peninsular, Looe Bay in Cornwall and Sandford Holiday Park in South Dorset – all generating new business in a growing marketplace on the back of quality but affordable holidays, Weststar soon found itself the target of several takeover approaches. A deal to sell in 2003 was aborted at midnight on the day the contracts were meant to be signed when the buyers reduced their price at the last minute and Meaden walked away. But the whole process made Meaden think about exiting and in 2005 she finally sold the company to Phoenix Equity Partners in a £33m deal.


Holiday parks are now well-known products but at that stage they were quite off-centre. We were one of the first to have an indoor pool and also to develop entertainment from the clubs so we were pretty cutting-edge


Meaden still retains a 23% stake in the business and a non-executive director role that accounts for an average of two days a week, a condition Phoenix insisted on as part of the deal. She initially carried on in a quasi-marketing director position but took a six-week break last November after which she returned to concentrate on making acquisitions, the first of which was Hayling Island in Hampshire, bought for £13m earlier this year.

Den of equity
Meaden's love for business, she says, is what gets her up in the morning and she was all set to begin looking for start-up companies that were in need of both investment and a bit of mentoring when Dragons' Den came calling. "You've got a team of BBC researchers going out and looking for products for you," she explains. "I've seen products that I think are bloody silly. But I've also seen, and have invested in some, that I think are very good products and which I would never have found in the outside world."

She made a total of four investments in the first series of Dragons' Den – all with fellow dragon Theo Paphitis – and would be interested in doing a second series as well. One of these investments – the service station truck-washing firm – fell through at a very late stage when the entrepreneur decided to accept his bank's offer of finance with no equity involved, a decision Meaden describes as "bloody irritating".

Meaden also invested in Ian Chamings's MixAlbum company, a music-download website that allows users to mix tracks; The Nuts Poker League; and Coin metrics, a wireless revenue system for fruit and arcade machines. She has also invested in a market research company outside of the show.

"The people who I've invested in generally are entrepreneurs who can say 'this is what I want to do with this, these are the numbers, this is the market, I've done the research and that's why this is going to sell'," she says. "That, to me, is the twist of an entrepreneur. To me, it's not someone who's invented something and isn't quite sure what to do with it."

For Meaden, the most important thing when making an investment is that the product actually works. That may sound obvious, but many would-be entrepreneurs arrived in the den with prototypes that either didn't work or hadn't been properly tested. "You'll see a few times on the programme when I say 'great idea but I've got no idea whether it works so I'm not investing'," she says.

"You know a good product when you see it and you think 'yes, there's a market here'. I would invest in a good product with a bad person because I think you can bolster someone up," she adds. "But I would never invest in a good person with a bad product because a good person will just waste their energies trying to support what is a fundamentally bad idea. Good ideas almost have a little bit of life of their own whereas bad products just need to be allowed to die."

Yet for all the dubious inventions Meaden and her fellow dragons examined in a whirlwind two months – and there were many – she remains upbeat about the UK's claim to be a nation of entrepreneurs. And the key for any business model remains the same. "Demystify it. Simplify it. Keep in tune with what is going on. I watch so many businesses become over-complicated with layer upon layer of management," she says.

"I think on Dragons' Den I come over as quite a practical person. I wouldn't invest in that toilet seat because I don't want to have to hover my face over a toilet. It's a very practical reason and it's very odd that when people get into business and get removed from their customers they forget all the obvious stuff and it all becomes figures and theories. Just ask the simple questions: do customers want this? Is there a market? Keep it simple."

There's no doubt that Meaden's arrival in the den has raised the temperature still further and contributed massively to the continued success of this unlikely hit television show. But for all the stern looks, the 'I am not impressed' faces and the cool putdowns, there's more to Meaden than meets the eye. And when this particular dragon roars, you'd do well to listen. If only from a distance.

NEXT ARTICLE
He who dares, wins
Theo Paphitis is probably best known as one of the dragons on Dragons' Den and the former chairman of Millwall Football Club. But that's just the culmination of a lifetime's work taking on businesses that others had left for dead. He tells Nick Martindale how entrepreneurs can avoid the mistakes of others and how he's found life in the public eye
Post Date: 10/05/2007
---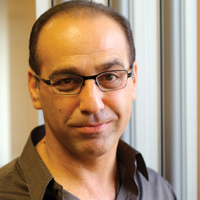 When I arrive for my meeting with Theo Paphitis at his offices in Hayes, on the outskirts of London, he's out being driven around in the latest Rolls Royce after the exclusive car company identified him as the kind of person who might fancy spending £350,000 on a new car.

They were wrong. "It just wasn't me," he explained later. "That car says 'look at me; I'm better than you'. The car I drive is a BMW Series 7. It still costs a lot but to me that just says 'I'm successful'. I felt silly sitting in the back of that car."

Paphitis' interpretation of cars reveals a lot about the way he runs his businesses: no nonsense but highly successful. Even in recent years when he has shot to fame firstly as chairman of Millwall Football Club and more recently as one of the more confrontational members of the BBC's Dragons' Den investors, Paphitis has preferred to let his colleagues take the limelight while he gets on with the job of making some serious money.

"Being chairman at Millwall is high profile in the football fraternity and I thought that I was reasonably well known," he reflects. "But that was before I went on Dragons' Den. I can't walk down the street when the show is running. We had 20% of the audience figures for the last series and that's incredible for a BBC2 programme."

Paphitis' profile may have increased dramatically over the past three years but he's still quietly going about what he's best at: turning around failing businesses, getting them back on a secure footing and, at some point, selling them on. Late last year he finalised a deal to sell lingerie chain Contessa to the same private equity firm that bought La Senza from him last summer for a combined figure in the region of £100m. "I am no longer in women's knickers," he jokes.


I've often said that a lack of profits is like a cancer, it kills you off very slowly. But a lack of cashflow is like a heart attack because you can't pay your bills, the bank moves in and you're bust. You've got to think 'if I do this, what are the consequences'?


Red alert
His current portfolio includes the stationery chains Rymans and Partners and Red Letter Days, the gift experience company he bought with Peter Jones from their fellow dragon Rachel Elnaugh in 2005 and which has proved to be one of his biggest challenges to date. "It was probably the worst managed business I ever got involved in," he says. "We had to scale it down to the profitable part of the business, identify its market and prepare it for that. We've got the business back on an even keel but we've still got work to do."

In what should be a warning to any small business owner, Paphitis believes the case of Red Letter Days is by no means unique. This was, he says, a business with a strong brand that had suffered from mis-management and neglect. "You have to focus on the business and deal with the issues that come up," he warns. "Looking at it through rose-tinted glasses is not a good way to run a business. Everything will go wrong at some stage; it's how you deal with that and plan for it that matters. Focus on every single decision and how that will affect the whole business."

One of the major problems facing small companies, particularly early on, is a lack of cashflow. But even this should be anticipated, he claims. "A lack of cashflow doesn't just happen unless there's some major disaster, in which case you can't do anything about it," he says. "Your business plan will show you the level of cashflow and you've got to deal with it before it becomes a problem.

"I've often said that a lack of profits is like a cancer, it kills you off very slowly," he adds. "But a lack of cashflow is like a heart attack because you can't pay your bills, the bank moves in and you're bust. You've got to think 'if I do this, what are the consequences'?"

Paphitis firmly believes that to be a successful entrepreneur requires a certain type of person. "There has to be something in you," he says. "It's the entrepreneurial spirit: the ability to take a risk and work without a safety net. Some people can't do that."

He does, however, believe the government could do more to encourage entrepreneurship in this country, and claims the main reason why the climate for starting your own business has improved in recent years is down to the arrival of new technology such as the internet and broadband rather than any state initiative.

"If you listen to the politicians, they'll say it's because of the way they're trying to help small businesses which is absolute poppycock," he says. "They've probably strangled more businesses than they've helped.

"The government has got to just wake up and smell the coffee because it strangles small businesses with red tape," he adds. "There have to be easier ways for small businesses to start up and raise money. We should be using tax breaks or credits or exemptions for small businesses to get them going. The government will get its money back because if they're successful they'll pay the tax. But there's a lot of talk and very little action."

Straight talking
Paphitis and his fellow dragons can take some of the credit for the current interest in running a business. The fourth series of Dragons' Den is currently being shown and the programme has moved from one to two series a year. "A lot of people have it inside them to run their own business and it's quite compelling to actually see other people's ideas," he says. "The public don't see that anywhere else, they just wonder 'how did he make it?' This is the first time they've really been able to see it."

In his investments so far, Paphitis has found himself drawn to partnering with former Weststar Holidays owner Deborah Meaden, who he describes as "the most capable businesswoman I've ever met". He did once enter into a deal with Duncan Bannatyne which later fell through although, not surprisingly given his Red Letter Days experience, he lists Elnaugh as the only dragon – past or present – who he would struggle to work with.

Partly in a bid to make the programme more appealing, the quality of entrepreneur coming into the den varies dramatically and Paphitis has administered candidates a severe dressing down for what he perceives as a lack of preparation on more than one occasion. "The cardinal sins are not knowing your product, not doing your research and not having the answers," he says.

"We're sitting there totally blind to what the proposal is so if we can pick things up and they haven't thought them through, then it's curtains. They're living with it," he says. "The other sad thing is that people ask relatives and friends what they think of their idea, and they aren't the best people to ask. They'll always say nice things to you."

He admits he's had to find a way of dealing with the extra commitments that have resulted from his investments in up-and-coming entrepreneurs. He's there for advice but Paphitis won't invest in anyone he thinks will take up too much of his time. "I laugh when people say 'I'm not after your money, I'm after your expertise'," he says. "And I say 'well, I won't give you any money then'. But I'm not going to run their business for them.'

Circuitous route
But if any entrepreneurs are looking to follow Paphitis' own route to millionaire status, they're likely to be disappointed. "I didn't just become a millionaire," he says. "You never get this feeling of being rich. It still hasn't happened for me. Sitting in that car made me feel very silly because I didn't feel like I belonged there.

"I made £10,000 and put it in the building society," he continues. "And for me that was a lot of money because I constantly had overdrafts. But I don't think I got to having £100,000 in the bank for a long time. I might have got to £50,000 but I always reinvested it into a business so I never had it to use."

Born in Cyprus in 1959, the family emigrated to the UK when Paphitis was just six. After leaving school at the age of 16, he began his career as a filing clerk at Lloyds of London before picking up his first taste of the retail market as a shop assistant for Watches of Switzerland.

"It was the first time I'd experienced the 'them and us' mentality between the workers and the head office," he recalls. "It was a very structured Are you being served? type of organisation and you could see things that didn't make sense but you were powerless to change them.

"We also have a structured organisation in my companies but I'm happy to listen to the shopfloor," he adds. "We have a conference every year when we all stay up until three or four o'clock in the morning so, if they have the stamina and the liver, staff can help themselves by putting a few beers down them and telling us what they really think."

Paphitis' inability to conform to a traditional employer-employee relationship meant he always felt he would be better working off for himself. "I'm one of those people who always has an opinion," he explains. "Nine times out of 10 it's right. That was there from school. So it became very clear that I wasn't the type of character who was going to survive in any corporate environment."

After working for Legal & General in financing property deals, Paphitis set up his own consultancy called Surrey & Kent. But it was when he agreed to sell this to, and become part-owner of, Hanover Druce – a London-based commercial finance company – that he started to expand from helping to finance property deals to other non-asset-based lending, eventually investing his own money in businesses he liked the look of.

"It was more businesses looking to survive rather than expand," he says. "I didn't get to see those because they were too easy pickings for the big boys. They were only interested in showing me what in those days were called 'the dogs', where the choice was to put them into receivership or find a way of refinancing them. It then got to the situation where I'd say 'well, I'll buy that company'. But it's about hard work, commitment and dedication. I'm a very impatient person in lots of ways but I'm very patient in business. I don't just put my money in and sell it tomorrow for a small fortune."

Different league
But if Paphitis knew what he was doing in retail, it was a whole different ball game – literally – when he decided to take Millwall out of administration in 1997. "It's a totally different business," he admits. "If you've got badly performing employees here you put them on notice and you performance-manage them out of the business. But you can't do that with football players. If you've got a lazy sod and who's good at getting his wages, you've had it. Agents fill young men's heads with rubbish, the FA was in turmoil and the Football League was in a terrible state after ITV Digital went bust.

"But Mrs P and I used to live in Peckham so it was our local football club," he explains. "If I hadn't got involved the club would have gone into liquidation and I let my heart rule my head. But sometimes it's good to let your heart rule your head and I don't regret it for one second. I had eight years there and they were some of the best of my life."

Under Paphitis' stewardship – and like his other businesses – Millwall gradually got back on its feet again. The club was promoted to what is now the Championship in 2001 and went on to reach the FA Cup final and qualify for European football for the first time three years later. But there were also dark days, notably the riots that followed Millwall's playoff defeat in 2002 and threatened to return the club to the dark days of the 1980s and ruin the image Paphitis had worked so hard to build up. For the first time he began to question why he was there.

By 2005 Paphitis felt he could take the club no further and owed it to his other businesses to give them more attention, a process that eventually led to the sale of La Senza and Contessa last year. Yet the decision to let the lingerie stores go and retain the stationery businesses took many analysts by surprise.

"Fashion businesses take up a lot of time. It's a bit like the football really. A lot of the time you have to be really hands-on," he explains. "I was a bit concerned about the fashion market as well and I decided that the exciting business was the one that was going to go and the not-so-exciting business that was perhaps more stable was going to stay."

But if anyone thought being a millionaire entrepreneur was an easy life, they should think again. Like Gordon Ramsey, Paphitis regularly works 20-hour days, going out to dinner functions at least four times a week and often not making it home at all.

And if 'Mrs P' is hoping that by selling his majority stake in Millwall and letting go of La Senza and Contessa she will see more of her husband, she's in for a nasty surprise. "The days are there all day and the working week is a working week," he says. "So I work from first thing in the morning to last thing at night. I try and get weekends off now and that's another reason why I let go of Millwall. But I kiss the missus and the kids goodbye in the morning and then they won't see me again until the following morning."

Paphitis is already plotting further acquisitions and admits that "more than likely I will have to educate myself about a sector that I know nothing about". So, for a few weeks at least, it looks like the closest his wife will get to him on a week night will be watching BBC2.
NEXT ARTICLE
Entrepreneur Q&A: Bill McGowan
Meticulous research, adequate finance and using business plans for the purpose for which they were intended are the secrets of entrepreneurial success, says Bill McGowan, founder of Fastway Couriers
Post Date: 16/03/2007
---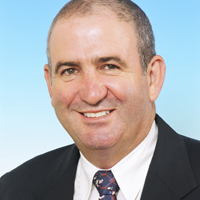 What made you decide to start your own business?
I wanted to create a financially secure future for myself and my family. I had started a lot of businesses and sold them to competitors and I decided that I wanted something that I could take out of New Zealand and go global. I identified very early on that transport was a sector that is always going to be in demand and I thought that was the area I wanted to be in.
What has been the biggest challenge to date?
In the early years the biggest challenge was finding enough capital to keep developing and growing. I solved this by inviting friends and family to take shareholdings in the parent company. Later on I was able to buy them back but that created another challenge because it stretched my personal finances. Another key challenge has been to get franchisees to adhere to and follow the Fastway system. Whenever a franchisee gets into trouble it's always because they've tried to change the system.
What do you believe has been your single greatest achievement?
Seeing people being able to earn a living from the Fastway system. But I think it's also been fantastic to see that we've been able to keep growing sales and profits over the past 24 years and that we've emerged from a small, entrepreneurial start-up company to a large corporate structure operating in multiple countries.
What key factors have made your company successful?
I think the franchise model is the key to our success. The Fastway model is very complex in its entirety but if you break it down to each of the franchisees you can see that all the elements are complementary.
What effect has technology had on your business?
In the last 10-12 years technology has had an enormous impact. We've had to invest very heavily in technology since that time to stay at the forefront and because we're a low-cost operator we had to develop software that was affordable. I think if we had gone with the original technology that was coming out 10 or 12 years ago, it probably would have been the death knell of our business. Right now in the UK we will be rolling out very shortly our track-and-trace scanners which give the customers real-time information on the internet. But in every country we're always rolling out new updates.
How would you describe your management style?
I'm a very direct person. I'm very focused and I know what I want to achieve. I use my personal goals to drive my business goals. So if I want a new boat or a house or a car, I work out what we need to do, even weekly or daily. I'm a do-er and over the years I've been very hands-on. When I'm on a mission to get something specific done I have a tendency to tell people exactly what to do and then I expect them to follow my directions to the letter of the law. On a day-to-day basis I do empower my staff to carry out their roles and to work on their own but everything is very accountable and everybody has to focus back to the business plan.
Who has been the greatest influence on your career and why?
The one key input on my life was my grandfather. He was very entrepreneurial and he spent a lot of time speaking to me about the days when he travelled from Europe to New Zealand at the start of the 1900s starting businesses, and how on the ship rather than goods he took water and would sell this water and fill it up at the various ports. He was probably the person who drove me to become the person that I am today.

You need to develop a comprehensive business plan. A lot of people just use the business plan to go to the bank and get finance and then they throw it in the drawer but I used mine to drive the business

What is the most valuable lesson you have learnt in business?
One of the things that I learned very early on is that you don't trust anybody in business. You've always got to put systems that offer accountability in place. One of the things that I learned from my grandfather is that research is very important and right throughout my business career I've spent a lot of money on research. Every single year I research our markets to make sure things haven't changed.
What advice would you give to budding entrepreneurs?
I don't think anyone wanting to start up will be successful unless they do some thorough research. I spent a whole year researching this concept and prepared a five-year business plan. Research is probably the key and then you have to find a realistic way of achieving the capital that you need and to develop a comprehensive business plan. A lot of people just use the business plan to go to the bank and get finance and then they throw it in the drawer but I used mine to drive the business.
What are your plans for the future of the company?
In the last three years we were on a no-expansion plan. Our aim was to grow in all the existing 11 countries that we've already got but we're now ready to recommit to expansion. We've found that non-English speaking countries have been very difficult for us because we don't understand the language and if you get 10 people to translate the same manual you'll get 10 different versions of that manual. So we've identified the US as our next marketplace. It's an ideal market, it fits into our niche very well and it's got very high consumption levels, which are what create courier services. The culture is very similar to where we've been very successful like New Zealand, Australia, Ireland and England.
And after 24 years we're looking at diversifying into other associated areas. In New Zealand, with the postal market deregulated, we've set up a business called Fastway Post as a competitor to the New Zealand Post Office and they've been very successful and every one of their outlets has become a customer for the courier service. So we're looking at expansion into other areas as well as taking the core brand into the United States.
NEXT ARTICLE
How to franchise your business
Franchising your business is a way to expand quickly and cash in on your hard work to date. Dan Archer, head of marketing at the British Franchise Association, outlines how to go about finding the right match
Post Date: 18/05/2007
---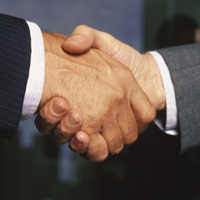 Over the past 10 years franchising has grown dramatically in the UK as more businesses look to develop their operations and network through franchising. There are now 781 business format franchise systems, a growth of 44% since 1996.
If it is done well, franchising is a very powerful tool for generating business development, company growth and competitiveness. But it is important to go into the process with your eyes open. There are several steps which potential franchisors should take:
Research the market to ensure that products and services are competitive and distinctive enough to be franchised and that customer demand is sufficiently widespread
Produce a business plan outlining proposals in full and including a detailed SWOT analysis
Protect all property rights by registering trademarks, trade names and patents with the relevant trademark and patent offices
Test the franchise in the form of a pilot operation lasting at least 12 months and ideally longer if the business is in any way seasonal. The pilot scheme should be undertaken at more than one location to test the concept in different geographical areas. A comprehensive pilot operation will ensure the right strategy, highlight problem areas and enable the franchisor to finalise the package before committing to developing a network

Test the franchise in the form of a pilot operation lasting at least 12 months and ideally longer if the business is in any way seasonal

With the pilot operation running successfully, the franchisor can prepare and launch his or her network. At this stage, the franchisor should instruct an experienced solicitor to draw up a comprehensive franchise contract setting out the obligations of each party, including how the fees, mark-ups on supplies and any other payments from the franchisee are to be calculated. These obligations should be made clear at the outset of any agreement with a franchisee
Produce a prospectus to attract suitable franchisees and determine the criteria for the franchisee selection
Produce a comprehensive operations manual and training programme for franchisees, to set sustainable standards of customer service
Establish a central management function and possibly field support staff to support the franchise network. Set up a system to monitor the performance of franchisees
Develop a marketing, sales and advertising strategy to promote the franchise network, especially when competing with rival companies who may already be known to your potential customers
Seek advice from the British Franchise Association (bfa). The bfa delivers prospective franchisor workshops across the country throughout the year, designed to assist businesses in independently evaluating franchising as a tool for growing their business. Alternatively, the bfa Franchisor's Guide (sponsored by Lloyds TSB) is invaluable in providing a wealth of unbiased step-by-step information for potential franchisors. The bfa can provide introductions to its accredited consultants, solicitors and accountants to help you meet bfa ethical franchising standards and help you identify if your business is suitable to franchise.
NEXT ARTICLE
Why you must offer flexible working
Case studies by the CIPD and BCC suggest flexible working is largely informal in small companies and can deliver tangible business benefits
Post Date: 19/06/2007
---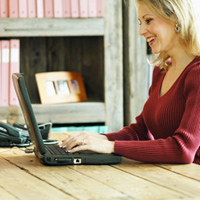 Small firms are able to derive real business benefits from implementing flexible working, according to the findings of case studies by the Chartered Institute of Personnel and Development (CIPD) and the British Chambers of Commerce (BCC).
In-depth studies of five small companies follow on from research released by the two organisations in April, which also demonstrated the business case for flexible working, such as finding it easier to attract and retain well qualified staff who would otherwise have been hired by larger firms.
The case studies indicate that as well as making a difference to the bottom line, firms also benefit through a reduction in staff stress and from a positive reputation as a responsible employer.
"Employees who feel able to balance their lives in and outside work are much more likely to go that extra mile as their part of the bargain," claimed Geoff Armstrong, director general at the CIPD.


Employees who feel able to balance their lives in and outside work are much more likely to go that extra mile as their part of the bargain

<![endif]-->
"Employers benefit from high levels of employee engagement and a wider talent pool," he added. "Enlightened management of people, and particularly flexible working, can make a huge contribution to business performance."
The case studies also suggest that flexible working arrangements in small companies are often informal rather than as part of employment contracts or company policies. Such a policy is a business issue rather than an HR or bureaucratic one, the studies concluded.
"More employers are offering flexible working and not because they are required to do so by legislation," said David Frost, director general of the BCC. "Survey evidence suggests that two in five employers offer the chance to work flexibly to employees who have no statutory right to ask for it and, in many cases, to all employees."
The earlier research suggested 72% of small companies offered part-time work, 69% allowed employees to vary their working hours and 38% gave staff the opportunity to work from home.
NEXT ARTICLE
Do you keep tabs on staff absence?
The total cost of sickness to employers is rising, according to new research. But despite this many small companies are still failing to record absence levels
Post Date: 11/06/2007
---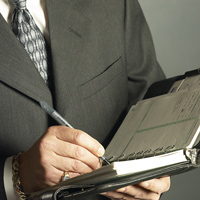 Two in three small companies are risking high levels of staff absence and falling productivity by failing to monitor levels of staff sickness, new research suggests.
A survey by Employee Benefits magazine and healthplan provider HSA suggests just 37% of companies with fewer than 100 employees have a system in place to keep track of staff absence, compared to 51% in 2005.
It also suggested the total cost of sickness to employers is rising. The amount of firms recording the cost at between 6% and 10% of payroll increased from 4% in 2005 to 10%, with those claiming it cost between 3% and 5% rising from 6% in 2005 to 35%.
The most popular means of tackling staff absence was to implement work/life balance policies, cited by 69% of respondents. This was followed by establishing a sickness absence management scheme (66%), encouraging staff to take regular holidays (65%) and introducing flexible working (63%).

This research shows how important it is for managers and HR practitioners to be aware of the signs of mental ill-health so that they can take action early and provide support before the individual's condition deteriorates

The research also highlighted the growing problem of stress in the workplace. The number of respondents seeing this as a major cause of absence rose from 12% to 37% between 2005 and 2006 and increased still further, to 40%, in 2007.
Meanwhile a separate survey by the CIPD has suggested that mental ill-health is the second most common cause of sickness, behind only musculo-skeletal conditions.
The research claimed stress, depression and anxiety accounted for more than 50% of all mental health-related absence, with the average amount of time staff took off due to mental conditions standing at 21 days.

"This research shows how important it is for managers and HR practitioners to be aware of the signs of mental ill-health so that they can take action early and provide support before the individual's condition deteriorates to the point they go off on long-term sick leave," said Ben Willmott, CIPD employee relations adviser.
NEXT ARTICLE
Maximising talent
Nigel Thomas, Vice President of SHL Partner Network, tells us how small businesses can attract and retain top staff
Post Date: 08/06/2007
---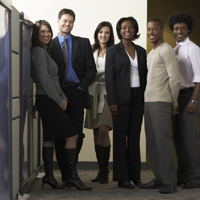 Small businesses often struggle to attract and retain top talent due to the perception of candidates that there may be fewer opportunities for their development. However, many could already be employing talent whose potential is un-realised. Nigel Thomas, from SHL, provider of psychometric assessment and development solutions offers some insight into how small businesses can harness the potential of their employees by taking a talent audit approach.

Over the last two years there has been an increased focus on recruiting and retaining talent. Whereas larger organisations are able to invest more resources in the recruitment process, small businesses often lose out in the 'war for talent'. The most significant blow to smaller firms is the financial impact of recruitment. Consider; the time and money spent on the recruitment process or the rising cost of employing a recruitment agency, in addition to the fact that it usually takes six months before a new recruit becomes effective. That is of course, assuming that the right decision was made on who to hire.


The word 'audit' is usually associated with understanding finances, not people, but an audit is exactly what is needed to effectively assess and manage talent within smaller organisations


However, while smaller firms may lack the specialised departments of their larger counterparts, they also have a powerful advantage: they have the capability of engaging with their talent on a much more personal basis. As such, one question seems obvious – 'Why don't smaller firms start with the talent they have in-house?' – The answer is that companies often don't realise what capabilities are already in place but unused. The first step in winning 'the war for talent' is uncovering this untapped wealth of home grown talent by following a simple talent audit approach, which is especially suited for smaller businesses.

The word 'audit' is usually associated with understanding finances, not people, but an audit is exactly what is needed to effectively assess and manage talent within smaller organisations. Too many decisions about people are based on 'gut feel' when what is needed is an objective look at the potential of those within the organisation.

One of the most important actions that a smaller firm can take today to prepare for the challenges of tomorrow is to conduct an audit of their current talent. Not only does a talent audit provide invaluable information about the strengths and gaps in current talent, but it also allows organisations to be proactive in developing or obtaining the people that they will need to be successful in the future. As an added benefit, clear career development processes help to build loyalty with internal 'high potentials' who feel like their aspirations could be realised within their current organisation.

Employing a simple, yet strategic, talent audit of the existing people potential within the organisation could uncover skills that may need developing, but exist within those already in tune with the company's brand values and culture. In addition to this, maximising the output of existing potential could cost businesses a third of the cost of recruiting new candidates. In this way smaller firms can retain their top performers without losing them to larger firms, while ensuring that any recruitment decisions are based on a sound understanding of what the company needs.

No matter the size of an organisation, the result will remain the same - the more resources you invest in an employee, the more they will invest in you. SHL is a world-leading provider of objective, scientific psychometric assessment and development solutions that helps companies around the globe to select, recruit and develop the best people. SHL has established the SHL Partner Network (SPN) to service the needs of small and medium sized organisations. In the UK there are more than 350 SHL partners who can offer assistance, consultancy and expertise in SHL tools to select and develop the best talent for your business.

Maximising talent – with the help of SHL's community of trained experts, simple steps can be followed to enhance current practices and help prepare for the ongoing shortage of talent in smaller companies.

1. Write a talent map
The process begins with taking a closer look at your business' people, making a note of those skills, abilities and behaviours (competencies) that you think are required from them to help deliver your long term business strategy. For example, do you have too many people with strong technical skills and not enough big thinkers? SHL finds this to be a critical first step to ensure that your ongoing talent management activities support corporate goals.

2. Critique current context
You can get a clear view of your talent reputation, by asking how fulfilled, engaged and motivated employees feel. This could be done through an employee survey and take an honest look at the answers – Does your organisation have work to do? Do employees at multiple levels feel confident that they have room grow their careers without looking at other firms? Is there scope for improvement? How many leaders of the future could there be within the organisation? Your processes for identifying and "fast-tracking" undiscovered talent in your organisation may also need to be reviewed.

3. Conduct a talent audit
Along with the results of the employee survey, use of SHL's Occupational Personality Questionnaire (OPQ), Motivation Questionnaire (MQ), and ability tests can also help smaller organisations to obtain a measure of a person's potential and their fit for future roles and responsibilities. Taken together, the assessment results can enable you to understand the talent in your organisation – at both the individual and group level – and match it to those required as per your talent map. SHL's Partner Network, SPN, can provide consultancy in your area and field with the help of our qualified experts to analyse the output of these assessments.

4. Create a talent strategy
With the help of an SPN facilitator, schedule a day with your senior managers to review the talent audit results and create a talent strategy with real targets that all can commit to. The objective is not to solve the talent challenge for the whole organisation at once. Through the facilitated discussion, prioritise initiatives by identifying areas that address significant pain points and that have the most impact on strategy.

Finally, integrate talent management into quarterly business reviews and remember, when addressing talent in your organisation, above all else be bold. Act like your business depends upon talent - because it does.


NEXT ARTICLE
Health warning to small firms
While larger companies struggle to cope with the problem of staff absence, small firms can boast a much more impressive record. But with each case hitting them proportionally far harder, they cannot afford to be complacent, as Helen Beckett explains
Post Date: 14/05/2007
---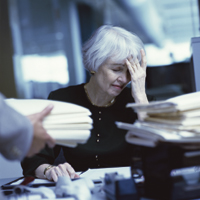 Anyone watching the headlines on health and employment would be forgiven for thinking the UK is either a sick nation or a population of malingerers. Every year 176m days are lost through sick leave – 8.4 days per employee – and the cost to business is £11bn a year.

One conclusion might be that UK workers take a 'sickie' whenever the whim takes them. The government's white paper Choosing Health also suggests there is a sicknote culture that needs to be tackled.

Dig a little deeper, however, and small business owners will be glad to find confirmed what they knew all along: namely that small businesses are made of sterner stuff. Alarmed by the negative headlines and statistics, the Federation of Small Businesses decided to research whether absenteeism posed a genuine problem for their members. The key finding from its business advice survey, published last November, is that the average small businesses loses just 1.8 days per employee to absence every year.

It seems unlikely that small companies will have to lobby local GPs as interim HR director Ray Smelt once did. He wrote to all GPs close to a factory where he managed staff to inform them that the company did not have any 'hard jobs' any more as everything was automated. "Employees would tell their GP that they had a hard job and be signed off," he recalls. "On their return-to-work certificate it would say 'fit for light duties'. As employees were machine-operators who simply pushed buttons, it was difficult to see how much lighter their duties could be."

In contrast to the problems experienced in big corporations and the public services, the FSB report paints a positive picture of small businesses and health issues in the workplace. Almost half (43%) of the small firms surveyed reported no sickness absence in the past year, with business owners themselves taking an average of three days' sick leave per year.


The uptake of group private health schemes continues to grow as employers realise their staff can be treated quicker privately. Modern diseases like stress and backache are not areas the NHS caters for best


The figures do not surprise Ben Wilmott, policy adviser at the Chartered Institute of Personnel and Development. "Smaller companies tend to have lower levels of absence because it's easier for people in a small workforce to see the impact of their absence on colleagues and friends," he says. "Managers and owners are also likely to have closer relationships with the people they manage."

No pay, no gain
It's not just loyalty and altruism that keep employees at work, of course, but the lack of sick pay too. Statutory sick pay only kicks in after four consecutive days of illness and is £70 a day; hardly an incentive to stay off sick. This compares unfavourably to the full pay that employees in the public sector can enjoy for long stretches, although many small firms will also pay staff their normal rate.

Whether it's down to loyalty or financial hardship of employees, small businesses may encounter the opposite problem to unexplained absenteeism: that is, staff returning to work before they are better. "The danger with a small company is that you have a driven manager and a loyal team. You have to be clear in this situation that employees should stay at home until they are better," advises Wilmott.

Even motivated businesses are prone to the odd 'sickie', however, and there is a danger that these can mushroom into a prevailing culture. Joanne McCarthy, an adviser with Workplace Health Connect, a free advisory service of the Health and Safety Executive, cites a nursery that rang the advice line because it was plagued by staff frequently going off sick.

Workplace Health Connect gave them business advice such as putting in place some basic processes such as logging sick leave and conducting back-to-work interviews. "Sometimes just knowing that they are allowed to interview staff about health is a huge relief for employers," says McCarthy. "After all," adds her colleague Louise Bisdee, "the contract between employer and employee is about work and so an employer is entitled to know if there's an ongoing health issue."

No margin for error
Even with small companies' good track record on sickness absence, there's no room for complacency as unexpected absences hits them far harder than their larger rivals. "Without warning a small firm can find itself without a large proportion of its workforce," points out the FSB report.

"Just one person being off work can have a disproportionate effect: one out of 10 workers is 10% of the workforce," says Tim Baker, commercial director of Norwich Union Healthcare. The fear of being hit by a wave of staff absence is behind the growing popularity among small firms for taking out private health insurance policies for staff, which Baker claims is growing at 4% a year.

"The uptake of group schemes continues to grow, even at a time when the NHS is investing, as employers realise their staff can be treated quicker privately," he says. "Modern diseases like stress and backache are not areas the NHS caters for best."

Health insurance also provides a degree of protection against 'presenteeism', a situation where sick employees come to work but do not function at their optimum. Like other health insurers, Norwich Union offers cover in a modular format with companies able to choose from a menu of options including more hospital cover, psychiatric treatment, dental and optical care. A basic package for five staff would come in at around £1,200 a year.

Like dealing with an illness itself, the key to tackling problems of staff absenteeism is to recognise that it exists and to make small alterations to tackle it (see separate box). Small companies may be leading the way in tackling the issue but by ensuring staff know bogus sick leave will not be tolerated and helping genuine cases to return to work as quickly as possible, small businesses can make themselves even more competitive
NEXT ARTICLE
Proud parents conceive a £1m enterprise
Their videostreaming business got in first but must capitalise on its impressive lead as market-entry costs drop, reports Paul Bray.

It is amazing what you can do in business when you combine personal necessity with a little inside knowledge. In 2003, Cary Marsh and Iain Millar wanted to share videos of their new baby with Mr Millar's parents in Holland. Videos are too big to email, so the couple thought of streaming: putting video footage on the web where people can watch it via broadband.

Video streaming services were expensive and aimed at businesses, but Ms Marsh worked for a streaming company and was able to borrow a small amount of web space for nothing. Result: two happy grandparents and one flash of inspiration.

"I thought: I can't be the only person wanting to do this and I know it costs buttons. It ought to be possible to build a business buying bandwidth in bulk and selling it in small parcels," says Ms Marsh.

The result was Mydeo, a low-cost video hosting service for consumers, communities and small businesses. Customers upload their videos to Mydeo's website and include links to them in emails and on their own websites. When someone clicks the link, Mydeo shows the video. Unlike free rivals such as YouTube, says Ms Marsh, Mydeo doesn't limit the size of videos or show them on its own site.

Monthly subscriptions start at £4.87 for 100 minutes of video. That's much less than conventional streaming services, because bandwidth costs have plummeted and, as most videos are only viewed by a few people, bandwidth requirements are small.

In 2004 Ms Marsh set up Mydeo at the Kingston Innovation Centre in south-west London, which helped her raise funding including a £56,000 Department of Trade and Industry technical innovation award. The service was launched quietly in March 2005. Four months later the firm got its biggest break: a deal with Microsoft that established Mydeo as the default web-streaming company for Windows Movie Maker across Europe. Every time a Windows user thinks of putting their movie online, up pops Mydeo's name. This accounts for more than half of Mydeo's business but costs the company nothing as it plugs a gap in Microsoft's own offering.

Vista, this year's new version of Windows, will work differently but Ms Marsh hopes to get similar preferred status for Mydeo and says Vista should boost video streaming.

The rest of Mydeo's customers come via partnerships with other internet and digital video companies, including Orange broadband and Muvee, or by word of mouth. "Our service is inherently 'viral' because you have to show it to people," says Ms Marsh.

Running costs are low but development costs are high, so by 2005 Ms Marsh needed serious funding. She nearly accepted £600,000 from a syndicate of business angels but is now glad the deal fell through. "They didn't know anything about the internet. If I'd signed, I'd have had a business angel as chairman who had no consumer internet experience, which would have been very silly." Instead, Mydeo took a small firms loan guarantee of £150,000 from HSBC, plus £50,000 from a business angel as a sleeping partner and Ms Marsh and Mr Millar still own two thirds of the company. Turnover this year is forecast to be near the £1m mark.

This spring the firm expects to raise venture capital (VC) funding. Although Mydeo's service is largely unique, competitors are starting to appear and the barriers to entry keep dropping as web development costs fall. So the company must build on its lead quickly. Mydeo also needs a broader management team. "We're bootstrapping constantly," says Ms Marsh. "We've outgrown the virtual management team from Kingston and now we need to employ global players in marketing, sales, finance and intellectual property. I'm also looking for VCs with a complementary portfolio of companies they can introduce us to."

A misjudgement was not offering free trials. "Everyone expects them online," says Ms Marsh. "We'd been partnered with Microsoft for six months, then we had to spend three months restructuring for free trials."

Fortunately the revamps paid off, and during 2006 customer numbers soared from 2,000 to 100,000 where 60pc are in the US, followed by the UK, Canada, Australia and more than 160 countries in all.

Consumers form the largest group, but lucrative small business subscriptions are growing fast. "Now we have to keep innovating to stay ahead," says Ms Marsh.


NEXT ARTICLE
Expert Technology - Technology
David Gould
Commercial Director, PC World Business

Mydeo is scarily dependent on Microsoft. The link with its movie player provides the company with significant amounts of customer acquisition and traffic. However it's important to reduce that dependency by looking at other ways to generate revenue. One way would be to link with resellers and manufacturers of camcorders, which are only really worth having if you can show and share the film you shoot. And there's no better way than to load it on the web.

By offering a free subscription along with camcorders, Mydeo could increase its customer base and show people how simple and easy it is to upload video – its perceived complexity could be a big block to growth. As soon as the service's value is seen and appreciated, customers are will buy the service. Mydeo also needs to define its markets. Advertising in parenting and lifestyle magazines should be considered, but it could also dvelop services for businesses, opening up new revenue streams.

John Dunsmure
Managing Director, British Chambers of Commerce

Small businesses can be very tough to reach directly. Ms Marsh should find herself a partner who already has a strong channel into the sector. There are many organisations that help companies looking to target small businesses more effectively and who would see value in showcasing this service.

She should think carefully about what kind of business could get real benefit from her service but she should not expect them to work it out for themselves. MyDeo could create guides or demos showing how video streaming can significantly improve customer service and sales. Then market this through its industry organisations, new partners and even directly.

She could even consider taking a leaf out of Skype's book. The consumers using her service also work in businesses but need help to see the business potential, so she should spell out how mydeo.com can be used. Then incentivise those customers to sell the benefit, turning them into an unpaid sales force.

Kim Fletcher
Business Advisor, Business Link Kent

Planning is central to any business, but particularly for Mydeo, which is looking to raise more finance. A strong business plan is essential when meeting potential investors so Cary Marsh needs to make sure she and her plan are prepared.

She should start by reviewing the business against the existing plan as this will help identify potential improvements and benchmarks to remain competitive. Having then identified Mydeo's USP, she should show how this will be exploited. This may involve developing a resources map, pinpointing what expertise is needed and how to get it. She must get the right people in place and investors will want to see HR plans.

Finally, highlight the business development and marketing targets demonstrating not only market knowledge but how to reach it and generate a return. Reviewing a business plan is equivalent to general strategic planning. Getting all thoughts on to paper will provide a reference for regular reviews.

NEXT ARTICLE
Stuntman's versatility means making a living is like falling off a log
What have Ronnie Corbett, Hermione Norris and half the cast of Last of the Summer Wine got in common?

Well, they have all been stunt-doubled by Riky Ash. His Grantham-based business, Falling For You, has been running for 14 years and Ash has accumulated more than 350 television and film credits. He's even featured in the Guinness Book of Records as the world's most versatile stuntman.

He's doubled for actors between 3ft 6ins and 6ft 4ins tall in height (Ash is 5ft 3in), and between six and 87 in age. But it's not all leaping out of burning buildings and having bottles smashed over his head.

Early on Ash realised that the more strings to his bow the better. So, in addition to being a Fifth Dan Shaolin Kung-Fu expert, he can handle horses, cars, motorbikes, stunts based around fire, swimming and powerboats. He does heights, he ice skates and will happily fall down staircases.

If that wasn't enough, he's also a trained actor, something Ash worked out early on would make him that much more appealing to production crews.

"If a TV company is shooting a scene where someone crashes through a window, then gets up and runs off, it's better for them not to have to cut from the stunt to the actor and worry about continuity issues," he says. That means he's landed work that would have gone to two people. Ash says he was never a daredevil when young; if anything the complete opposite. But getting into martial arts opened his eyes. He represented Great Britain at the German Open and, talking to the other competitors, started to find out more about how he could make serious money doing stunts or fight work on television.

"I enlisted in drama school and contacted Equity. Then I started watching stuntmen at work, helping out and learning from what they were doing. I hired stunt videos and got books out of the library." He did his research.

He hasn't looked back. "There are a lot of average stuntmen," Ash says. "But because I have many skills and can act I'm in demand."

Before he got into the stunt work, Ash earned £6,000 a year as a cabinet maker. He can now earn that in under a week.

Getting doused in petrol and set on fire can earn him £3,000, as can throwing himself off a cliff. Scary work, even for Ash, who openly admits he can be frightened doing certain stunts.

Falling For You's turnover is around £150,000 (although he can earn up to £250,000). "I've been a success because I'm versatile, reliable and honest. I'm not a big fan of business books. To me, it's all about common sense."

NEXT ARTICLE
Light on waste, heavy on paper
Norman Kemp is one of the precious few players in lamp recycling but finds the EU forms weigh him down. Philip Smith reports.

On the face of it, Norman Kemp's business model couldn't be simpler. He collects old fluorescent light tubes, personal computers, refrigerators, batteries and other recyclable items from council tips and commercial sites around the UK, sorts and packages them, and then sends them off to recycling centres across Europe.

He gets paid to collect and, in turn, pays the recycling centres to process the products.

His two divisions, one specialising in electrical items, the other hazardous chemicals, generated a total of £600,000 of revenue last year from which he saw around an 8pc operating profit margin.

The hazardous waste produces the biggest income while the electric lamps generate the greater profit.

Business is on the increase boosted by new directives from the European Union controlling what can and can't be disposed of, where and how.

In 2005, the Hazardous Waste Regulations came into force that dictated fluorescent lamps with mercury and sodium had to be recycled via licensed sites such as Mr Kemp's Lamp Recycling Company, which is based in Basingstoke, Hants.

It may sound simple and many would expect Mr Kemp to be a true supporter of such legislation. But the burden of bureaucracy is taking its toll on the 57-year-old veteran of the waste industry. "It may help generate business but the amount of paperwork we have for each job is phenomenal," he said.

"I've had enough of the regulations and part of me says it's time to get out."

He has one eye on retirement but to make the Lamp Recycling Company an attractive proposition to sell, Mr Kemp knows he first needs to take advantage of being one of only a handful of players in a rapidly growing sector.

"The one thing we can't do is stand still. We have to expand," he said. "But that will also cost money for new staff and new premises. We are looking for major funds."

He would welcome a bid for part of the business co-owned with his Zambian-born partner Nina Adams.

They are willing, he said, to give up a large slice of equity in return for that much needed cash injection.

Apart from a Small Firms Guarantee Loan to launch the company all the capital injections so far have come from Mr Kemp and Ms Adams.

This strategic shift is being played out against a backdrop of burgeoning bureaucracy from Brussels. "Part of the Waste Electrical and Electronic Equipment Directive (WEEE) which came into effect in January," he said.

The DTI is responsible for turning the EU directive - which aims to reduce the amount of electrical and electronic goods going to landfill - into UK law and says producers will be responsible for financing the collection, treatment and recovery of waste electrical equipment and distributors will also have to allow consumers to return waste equipment without charge.

Phil Orford, of HazCom, a firm that helps SMEs comply with hazard waste rules, says the final part of the directive, the requirement to treat and recycle – the bit that particularly affects Mr Kemp – will come into effect in July.

It's that kind of upheaval and wholesale changes in the way the industry works that makes business planning for Mr Kemp impossible.

"I get more cynical every day," he says.

Mr Kemp is no stranger to regulation. His 12 year-old business is licensed to carry and handle a range of waste products and is registered under the EU's Hazardous Waste Directive to dispose of some pretty dangerous concoctions.

"We had to take on an extra person just to deal with the red tape from that directive," he said. "We are now doing a lot of the administration that the Environment Agency used to do." The company employs nine who, together with the expense of transporting of the waste, account for most of the company's costs.

Working with facilities management companies and tendering for public contracts, Mr Kemp collects the recyclable items from civic amenity tips, hospitals, universities and even prisons, not to mention the Houses of Parliament, and takes them back to his base where they are sorted into size and shipped off to vast highly specialised processing plants throughout Europe.

Items such as lamps can stay on site for many weeks at a time but the more hazardous materials such as toxic, flammable, corrosive and carcinogenic materials have to be moved on immediately.

"We don't have a licence to store those," he said.

The big profit comes from the high volume lamps business. It has to be high volume: "It takes about a million tubes to get one tonne of aluminium, which is worth about £400," said Mr Kemp.

His is one of half a dozen lamp recycling companies vying for the 30m fluorescent tubes sent through the system each year. "The UK only recycles about 30pc of the lamps bought," he said. "So there is a huge potential for growth."

The Waste Electrical and Electronic Equipment Directive should help businesses such as Mr Kemp's to exploit that potential just as long as he doesn't see his margin being eroded by the cost of administering increasingly complex and time-consuming legislation.

Even if he does see a light at the end of the tunnel this summer the future is still far from bright on the bureaucracy front.

"They are already working on the next bit of red tape," he said. "A new Batteries Directive."


NEXT ARTICLE
Is there a ticket to Narnia in the wardrobe?
A Birmingham theatre needs bigger audiences but has only £1,000 to spend on each show's marketing, writes Philip Smith.

They are in something of a quandary at The Crescent. The 83–year-old Birmingham-based theatre company has to sell more seats for its 20-plus performances a year. But to do that it needs to increase its marketing budget substantially. Yet there is no more money available until ticket sales are boosted.

"We are only playing to a half-full theatre," says Andrew Lowrie, chairman of The Crescent Theatre Company. "We need to get the numbers up."

In 2005 one production of nine shows sold less than 16pc of the seating capacity.

It shouldn't be a problem. The theatre lies in the heart of Birmingham's cultural hub just off the huge Brindleyplace development. Half of its target audience lives within five miles of the theatre, where it is easy to park. Tickets cost between £8 and £11.50 for a wide range of shows that include Agatha Christie, Roald Dahl and Keith Waterhouse as well as Shakespeare, of course.

It's not as if the facilities aren't up to scratch. The company's purpose-built venue has two auditoria – of 350 and 100 seats – rehearsal rooms, a box office and a bar. It also has its own workshops to make scenery and props and a fully-stocked wardrobe department.

The sticking point for The Crescent is simply its status. Despite past players of the likes of Martin Shaw (TV's Judge John Deed) and BBC presenter Adrian Childs (and Charles Dance is mooted to have once been part of the company), it is an amateur group.

"There are no positive associations with the word amateur," says James Allan, the company's marketing manager and an ad man by day. "It conjures up images of church halls, wobbling scenery and actors forgetting lines."

Apart from a £500,000 lottery grant nine years ago there are no Arts Council or City Council funds available. Last year The Crescent saw revenues of £295,000, mainly from ticket sales and associated revenue streams.

"For each £1 we take on the door we make 75p at the bar," says Allan. Other revenue streams include hiring out the wardrobe to other theatre companies, hiring the entire facilities - including technical teams - to touring companies, drama schools and for corporate days, as well as promoting other shows. Later this year, for example, Julian Clary will be treading the boards in a show produced by The Crescent.

It also charges each of its 200 or so members £50 a year. These are the actors, lighting and sound technicians, costume designers, musicians, stage managers and directors – every function involved in staging a play.

They also all take their turn front of house pulling pints and selling programmes. "It's a great place to learn a new skill. Not everyone wants to act," says Allan.

The company pays £1,000 a month rent to its sister trust, which owns the theatre, but employment costs are the single biggest expenditure. There are 10 permanent staff ranging from a full-time operations director to part-time box office attendants. What little profit there is – in 2005 it was less than £5,000 - goes into reserves.

"We never have any operating capital on which to draw," Allan adds.

Growth is not an option: with revenues static and costs rising that thin surplus will soon disappear. "We can't put up the £50 membership," says Allan. "There'd be an outcry."

With capacity for 400 members and a fairly high churn rate, raising the price would only be a short-term way to bring in some cash. "We have to keep the rate accessible," says Lowrie, who is an operations director for a nut and bolt firm during the day.

The lack of funds adds up to a publicity problem. "We have about £1,000 per show for marketing," says Allan. "With that, we have to reach 2m people." The Crescent does have 10,000 on its customer database of which half