Mergers & Acquisitions - Director: David Staveley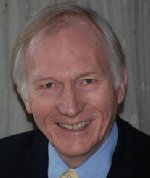 CMR provides an expert, discreet and highly confidential service helping small to medium-sized companies in this specialised field. CMR's executives can advise on the best routes forward, and manage the implementation of the action decided upon.
Because of the inter-relating network of nearly 500 senior executives within CMR, from every industry and discipline, CMR is always able to bring specialised expertise to bear in whatever area of business the client operates in. CMR's executives have years of experience at the sharp end, and can always relate to and advise on the specifics of the business in question. CMR are not just brokers, but can bring a perspective and knowledge base that makes all the difference.
Merging, acquiring and selling are probably about the most important things a business will do, and so its important to get it right the first time - often there isn't a second chance. It makes sense to use experts. Also with CMR's extensive network of executives, investors and professional firms we have the breadth of coverage to search for partners, targets and buyers like no other. In addition, as a principle, CMR will partially charge for its services on a success or performance basis whenever possible - giving the confidence of knowing that everyone has the same motivations.
Senior
Executives
Business
Entrepreneurs
Investors
& Venturers
| | |
| --- | --- |
| FundEX | |
Interim & Permanent
Management
Special
Programmes
Login

Main CMR Intranet

members only

Regional Intranets